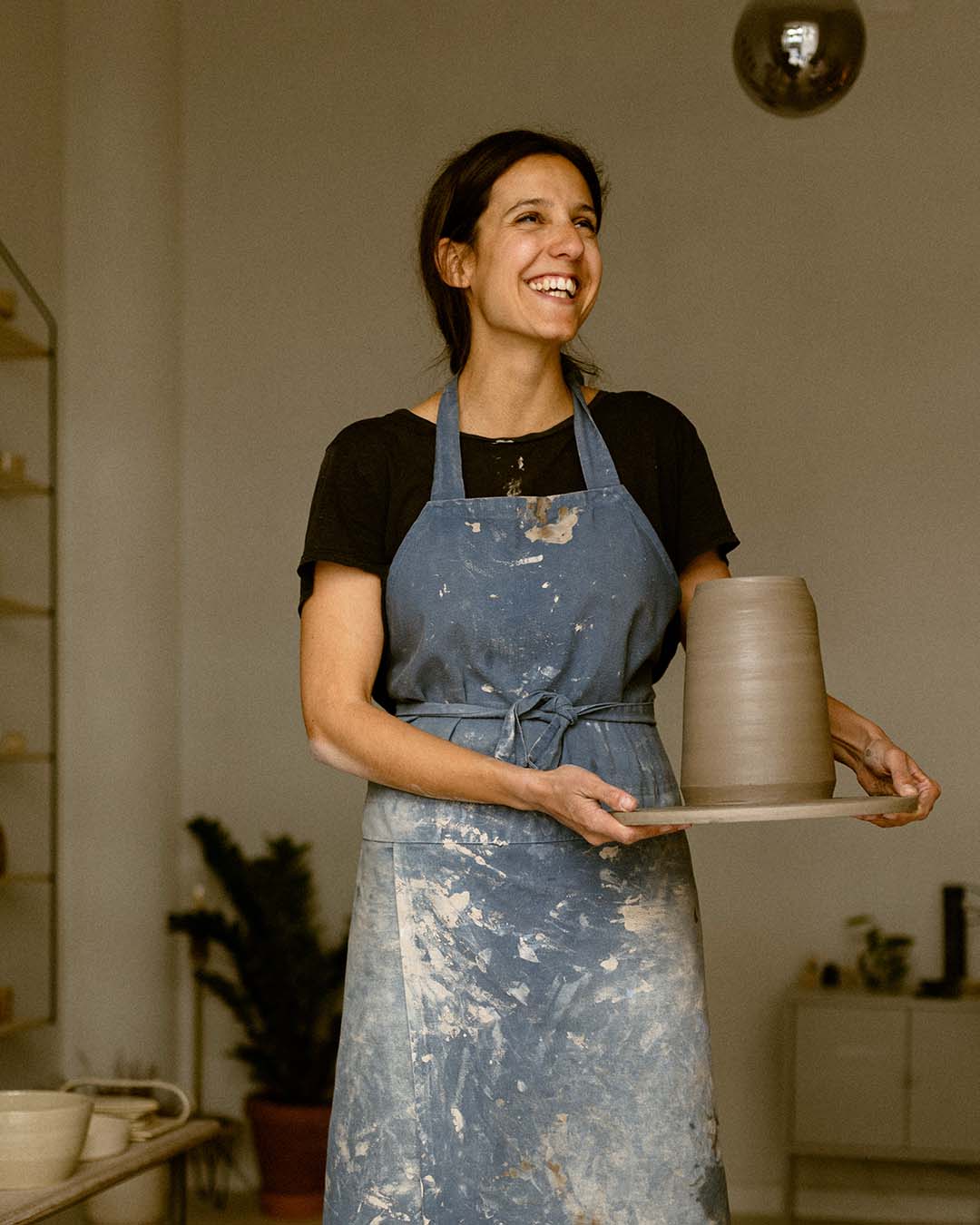 ALMUDENA PEDREÑO
PEDREÑO
Madrid, SPAIN
"Let's go back to the origin, to the slow process."
Her journey in ceramics started by chance. Having worked in the music industry her entire life, Almudena grew in her personal and professional life to discover that what was truly moving her inner motivations was directly related to creation and creativity.

The contrast Almudena encountered when she first met the ceramic process was huge - coming from a very hectic and rushed world that suddenly turned into a slow quiet process that didn't depend on anybody else but herself to create.
These first 2 years she has created different collections and worked with different brands. She believes that during the process, each piece acquires its own energy, and a little bit/something of herself leaves the workshop with each one of them.

Her work is driven and inspired by going back to the origin, the slow process, the pauses, the power/exercise of detachment, and finding peace within the process.
more about PEDREÑO
Value in the details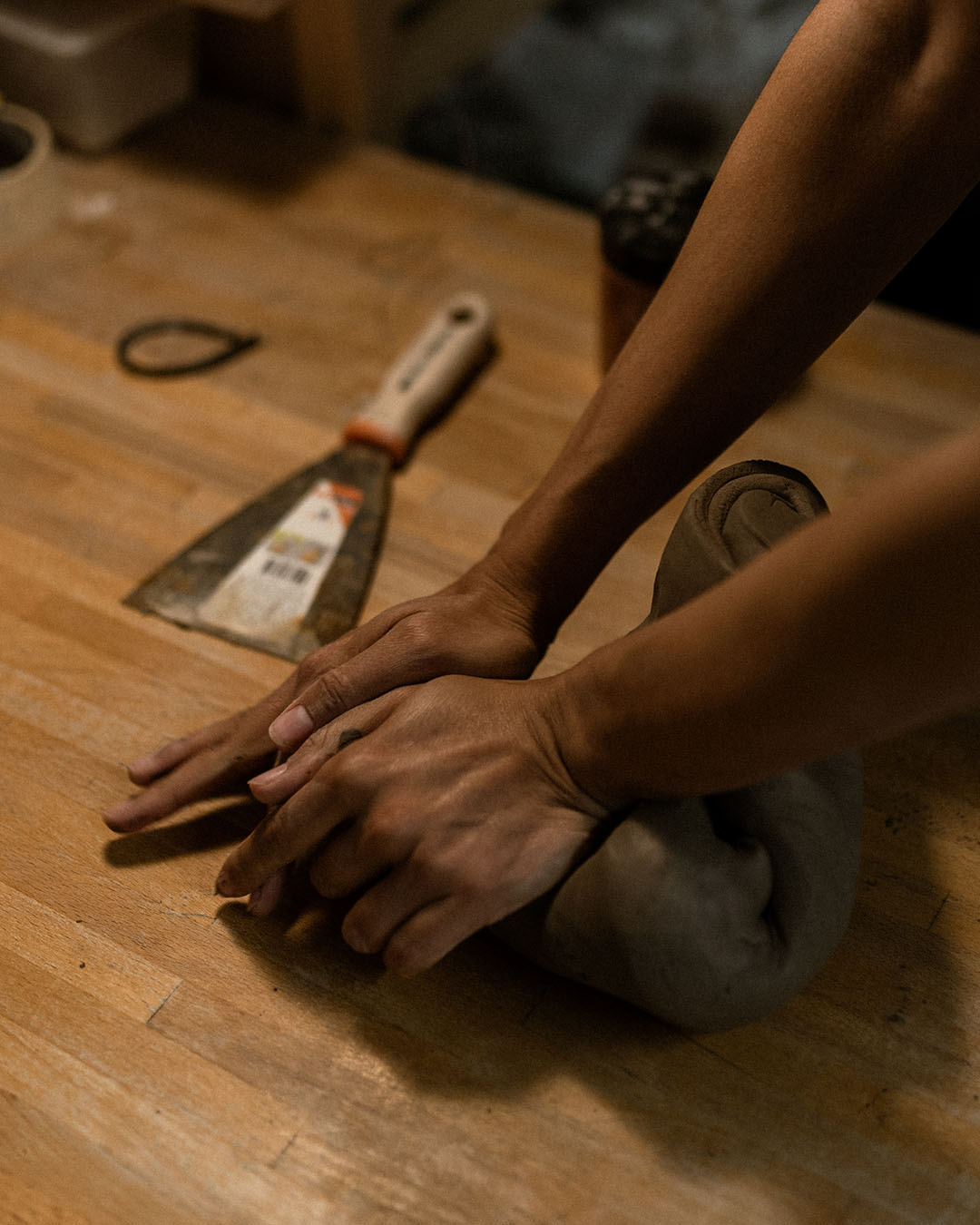 Mastering the Art of Pottery: Almudena's Slow and Mindful Creations
She specializes in pottery wheeling, although she mixes other techniques such as modeling. In her studio, she exclusively works with high-temperature clay such as stoneware. It is a very slow process, so patience and mindfulness are a must. From the design, the tests, and the creation of the piece, to the formulation of the colors and glazes - everything passes through Almudena's hands.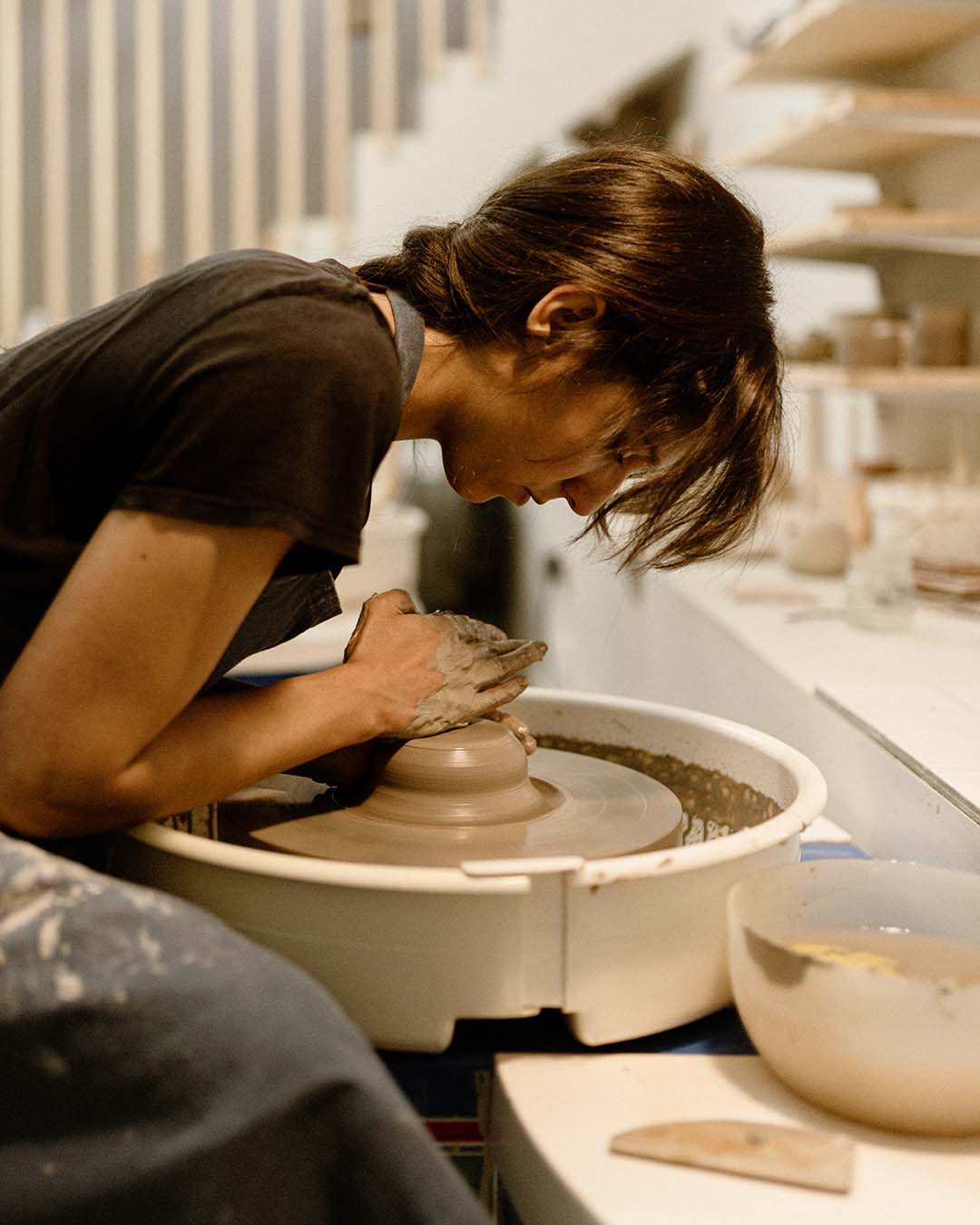 Crafting Unique Textures and Colors in Stoneware
She chooses stoneware to work at the wheel because of the infinite possibilities this material offers to create textures. Her work always moves between the texture of raw and glazed clay, so the natural qualities clearly show through on the surface of a finished piece.
The first collections were designed with more neutral colors, and little by little she has been tested with more powerful colors, although she always wants to highlight the beauty of the natural clay.
Almudena makes her own glaze recipes so this makes her pieces entirely unique.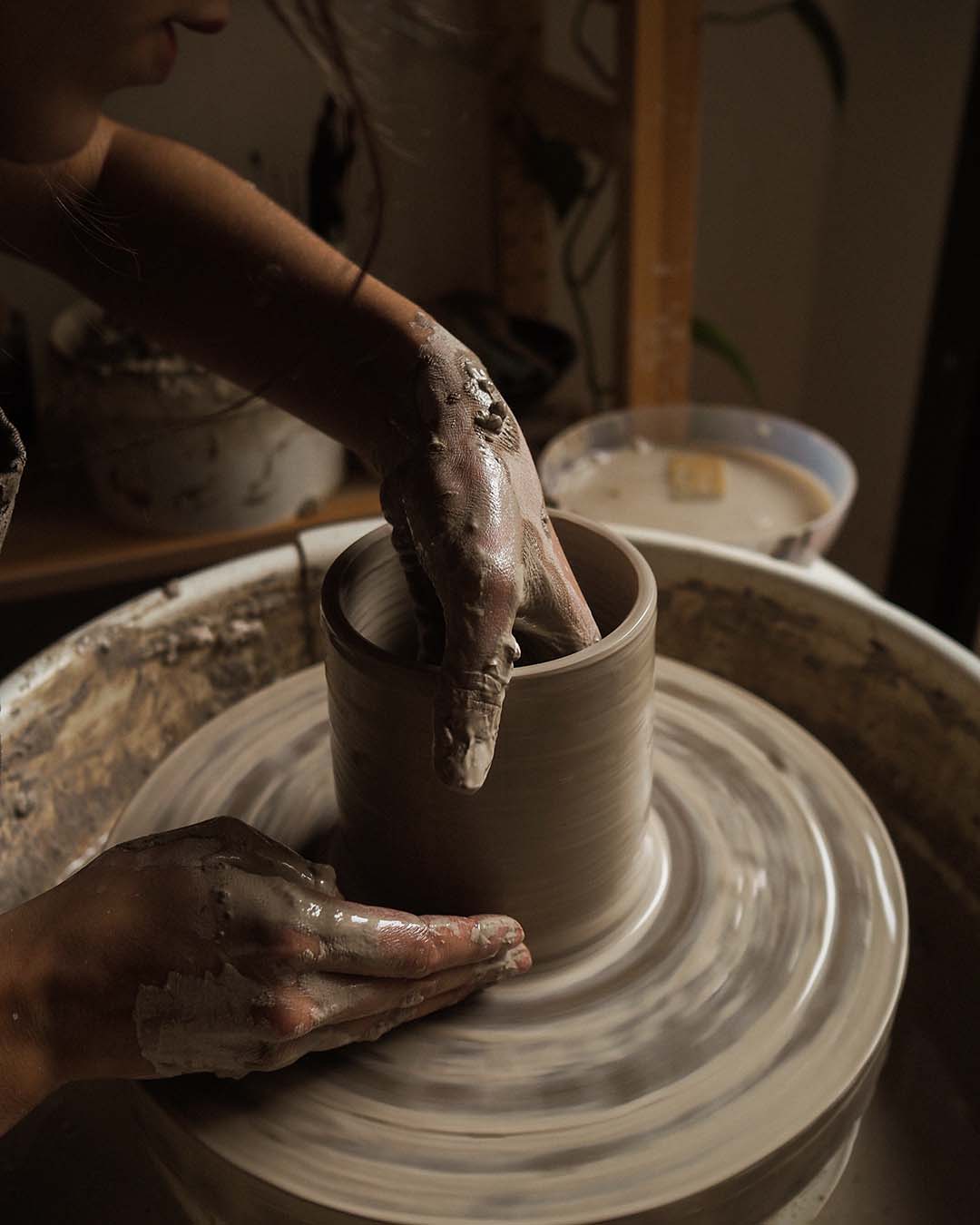 Where Nature Meets Craftsmanship for Mindful Living
Pedreño is a brand that draws its inspiration from the natural world, celebrating the beauty and simplicity of handmade pottery. Her primary focus is on creating functional and decorative ceramic pieces that connect people with the earth and evoke a sense of mindfulness and tranquility in their everyday lives.

What she enjoys the most about their work is the opportunity to create something meaningful and enduring. Almudena take pleasure in the creative process, from throwing the clay to carefully glazing each piece. There's a deep satisfaction in knowing that her creations will become cherished parts of people's lives, adding beauty and functionality to their homes.
Yes, all the materials that she is using are food-safe.

All the ceramics are suitable for dishwasher or microwave but for better maintenance we recommend washing it by hand and not exposing the piece to high temperature changes.
You will make your ceramics last longer
I do, in case of special request do reach out to TA-DAAN in chat or via e-mail and we'll let you know if we can meet your needs.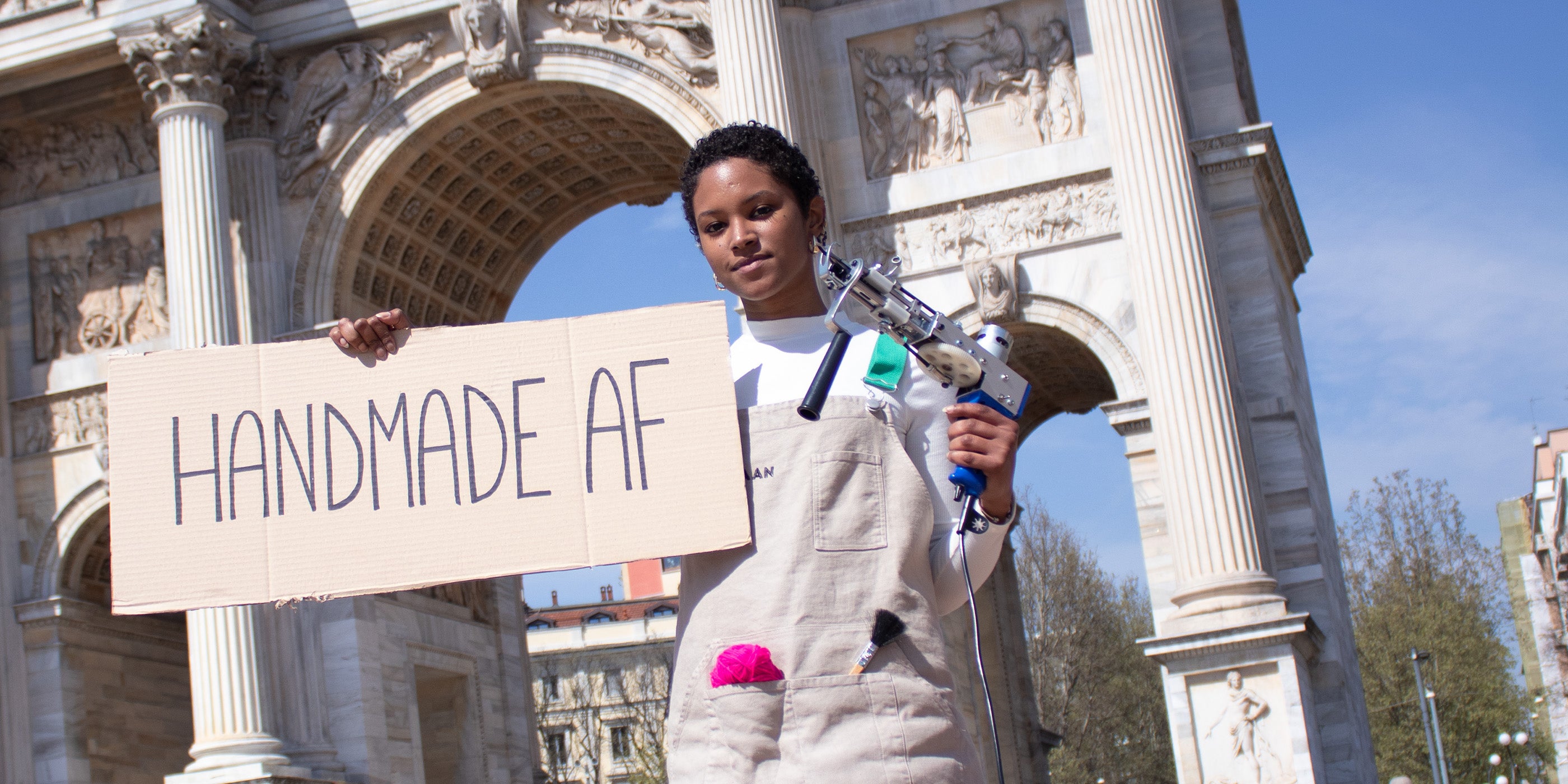 MORE THAN JUST PRODUCTS
An ever growing community
Artisans, designers and creative minds are the protagonists! Do you want to join this amazing community? Reach out to us!