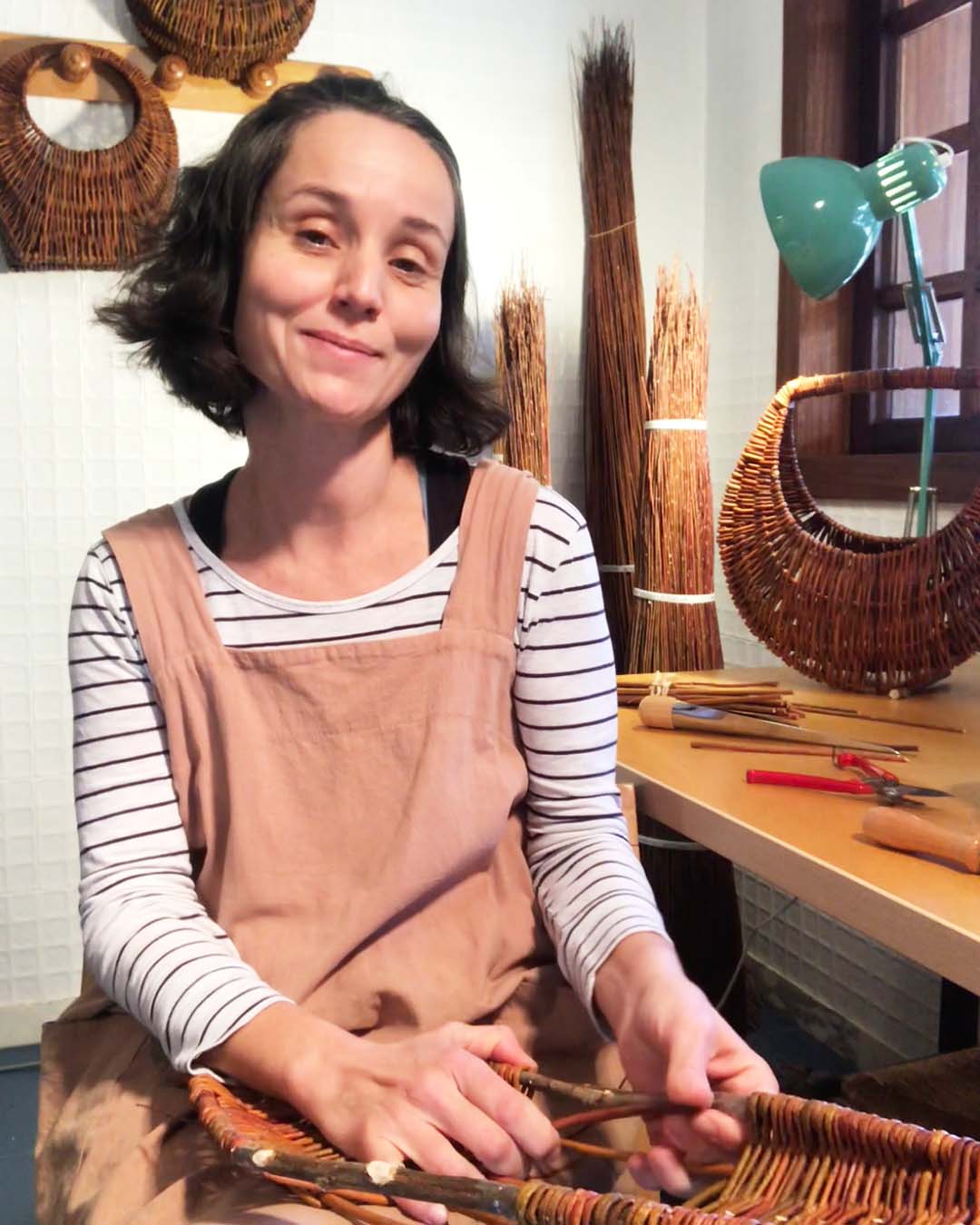 MONTSE ROA
Montse Roa
Barcelona, SPAIN
"Thinking with hands."
Montse Roa is a product designer (ELISAVA, Barcelona) and film art director (ESCAC, Barcelona). In 2015, she leaves her hometown, Barcelona, and goes to live in the countryside, in the middle of the Ebro Delta rice fields, and it is at that moment that she discovers basketry: creativity, calm, precision, and connection with nature.
It is a slow path, she first learns self-taught and then attends sporadic workshops on different Catalan basketry techniques and collaborates between designers and craftsmen. In 2020, she is confined to 30 kilos of wicker and begins to investigate a more personal line, where she combines design knowledge with traditional basketry techniques, giving rise to her first Zig-Zag collection.

Currently, Montse loves to spend hours and hours in the workshop making small collections with the intention of solving contemporary needs with traditional braiding techniques and using vegetable fibers, mainly willow.
more about Montse Roa
Value in the details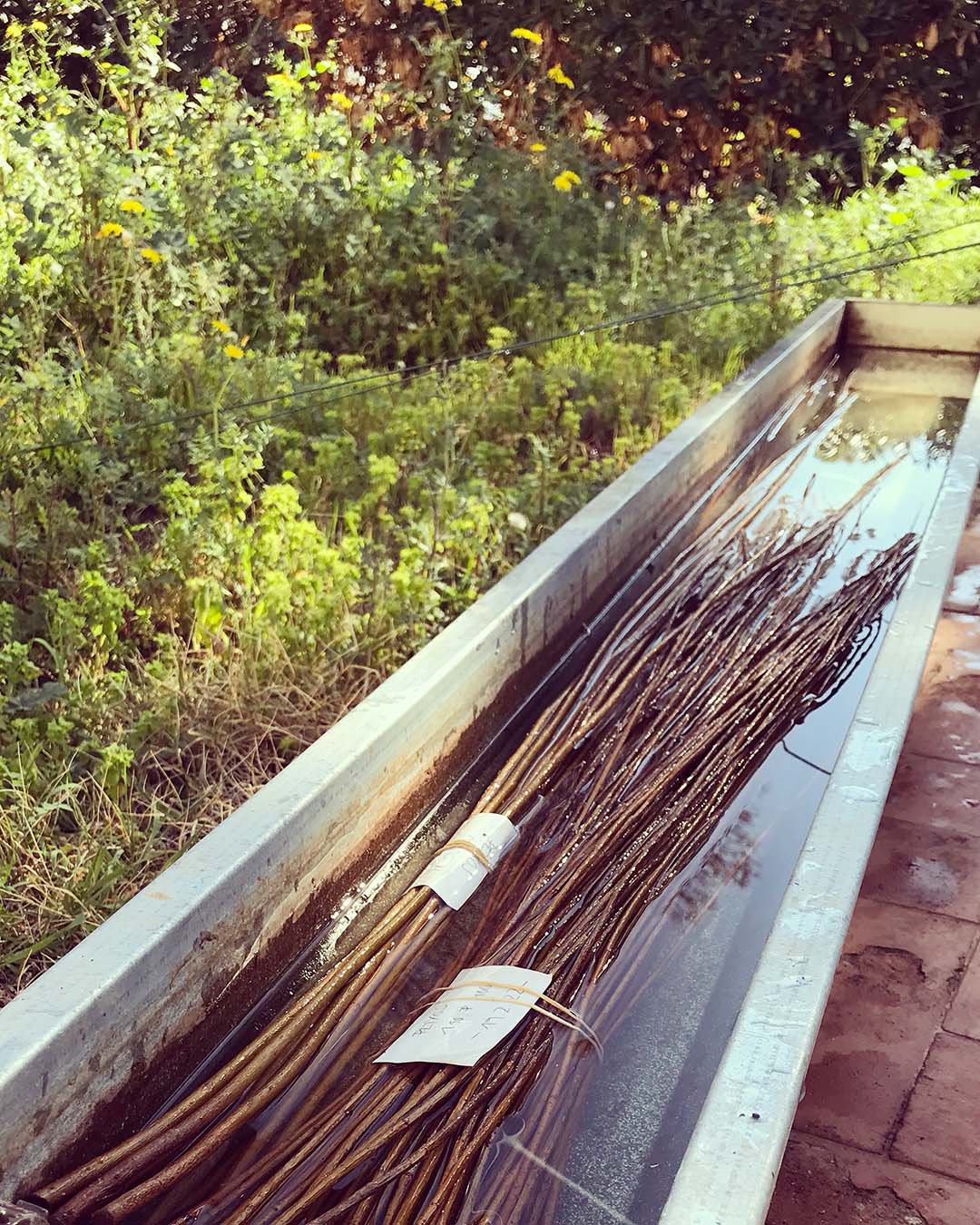 Handcrafted Bags: The Intricate Process of Montse's Willow Creations
The pieces that Montse makes are completely handmade, it is a slow and laborious process.
First, the most suitable willows are chosen to make the piece and submerged in water for 15 days so that they acquire the ideal elasticity and flexibility to be braided.
Next, the structural parts of the pieces are made, the main nerves with the help of some wooden molds and they are left to dry for about 10 days. With the help of a central axis, the different structures and nerves are joined and you can start weaving the piece with finer willows, normally using the Zig-zag technique.
This technique is inspired by the traditional rib technique that was used to make recollection baskets. But in this case, it gives rise to bags for contemporary use.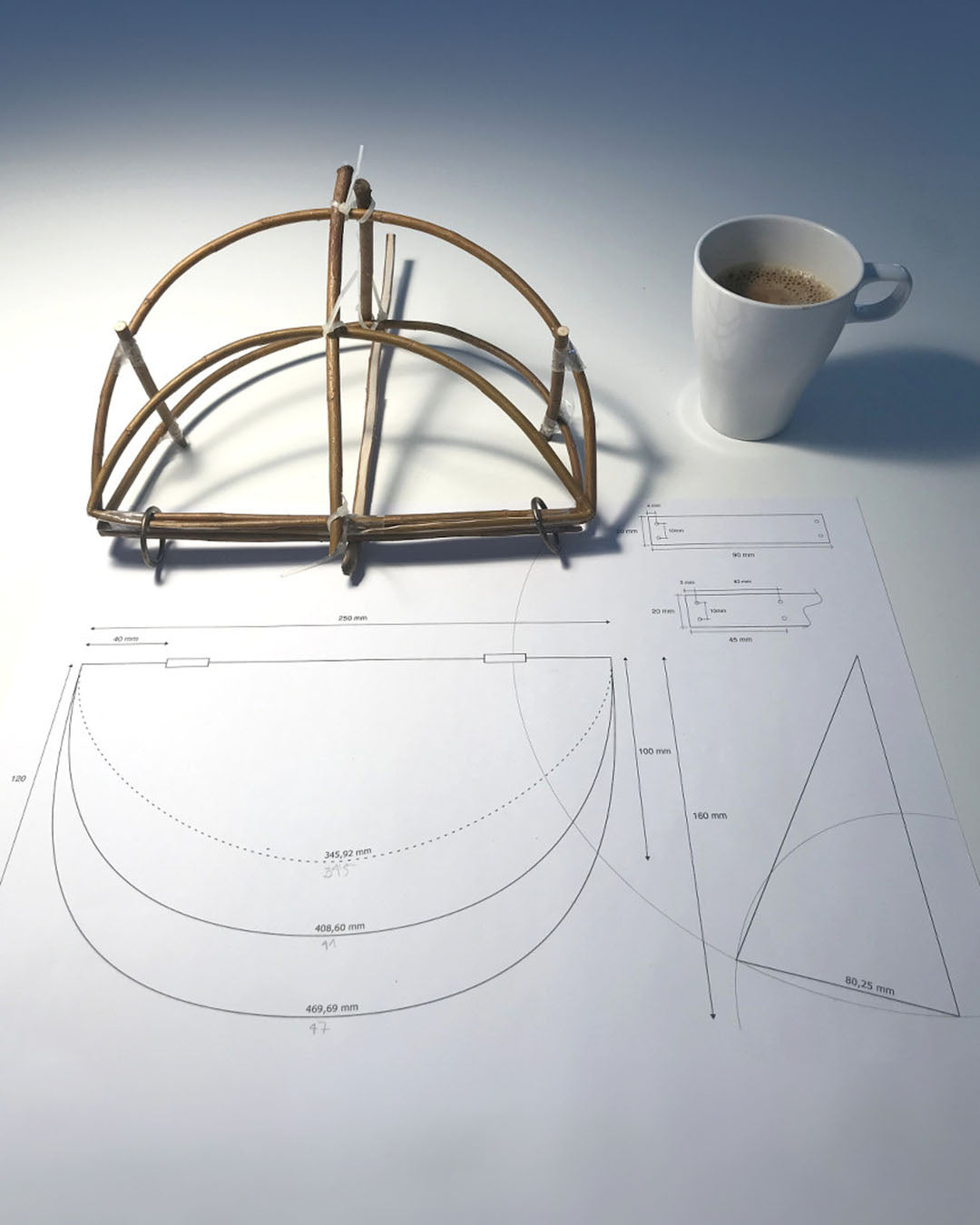 Montse's Artistic Journey with Natural Willow and Vegetable Fibers
She usually works with natural willow, although she experiments and uses other vegetable fibers.
Natural willow (salix purpurea) is willow left to dry, which can be stored for a couple of years to be used.
First it is classified by size and thickness, then it is soaked for 15 days and it is ready to weave.
When you start working with your hands with vegetable fibers, you can no longer use any other material. The pleasure that working with plant materials produces is indescribable, it is like being hugged by a tree all the time. Where there is no idea of waste or contamination.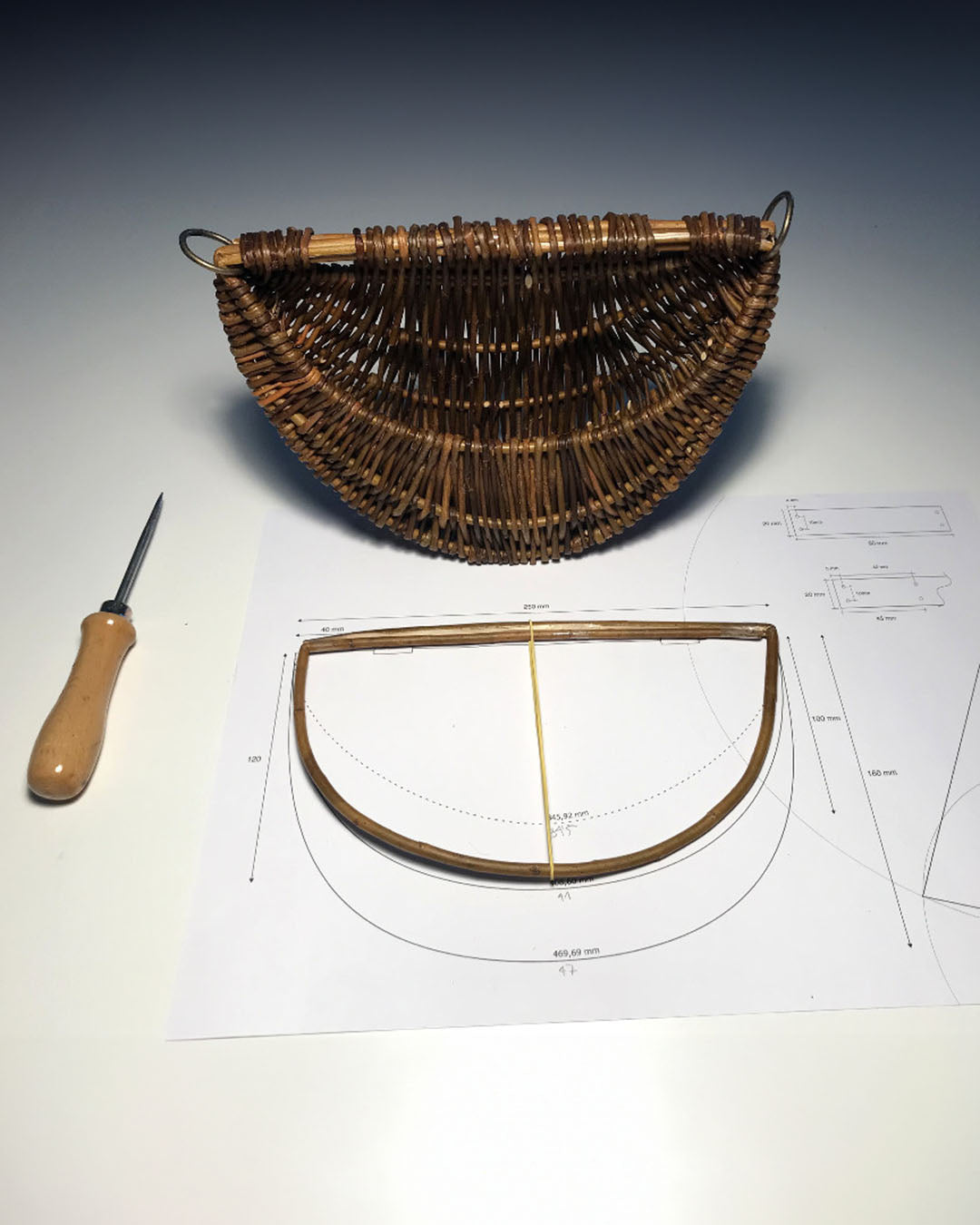 Bridging Tradition and Innovation: Montse's Craft in Basketry
Montse's work seeks to combine tradition and modernity, find new uses for basketry and value this ancient craft.
Her creations are nourished by many things, each collection is inspired by a concept: Modernizing an ancient technique, representing a loved one, combining nature and urbanity, etc.
She enjoys conceptual processes, the search for new technical and material solutions and small details.
I do, in case of special request do reach out to TA-DAAN in chat or via e-mail and we'll let you know if we can meet your needs.
Are all Montse Roa products handmade?
No, these are very resistant and light pieces, properties that wicker provides.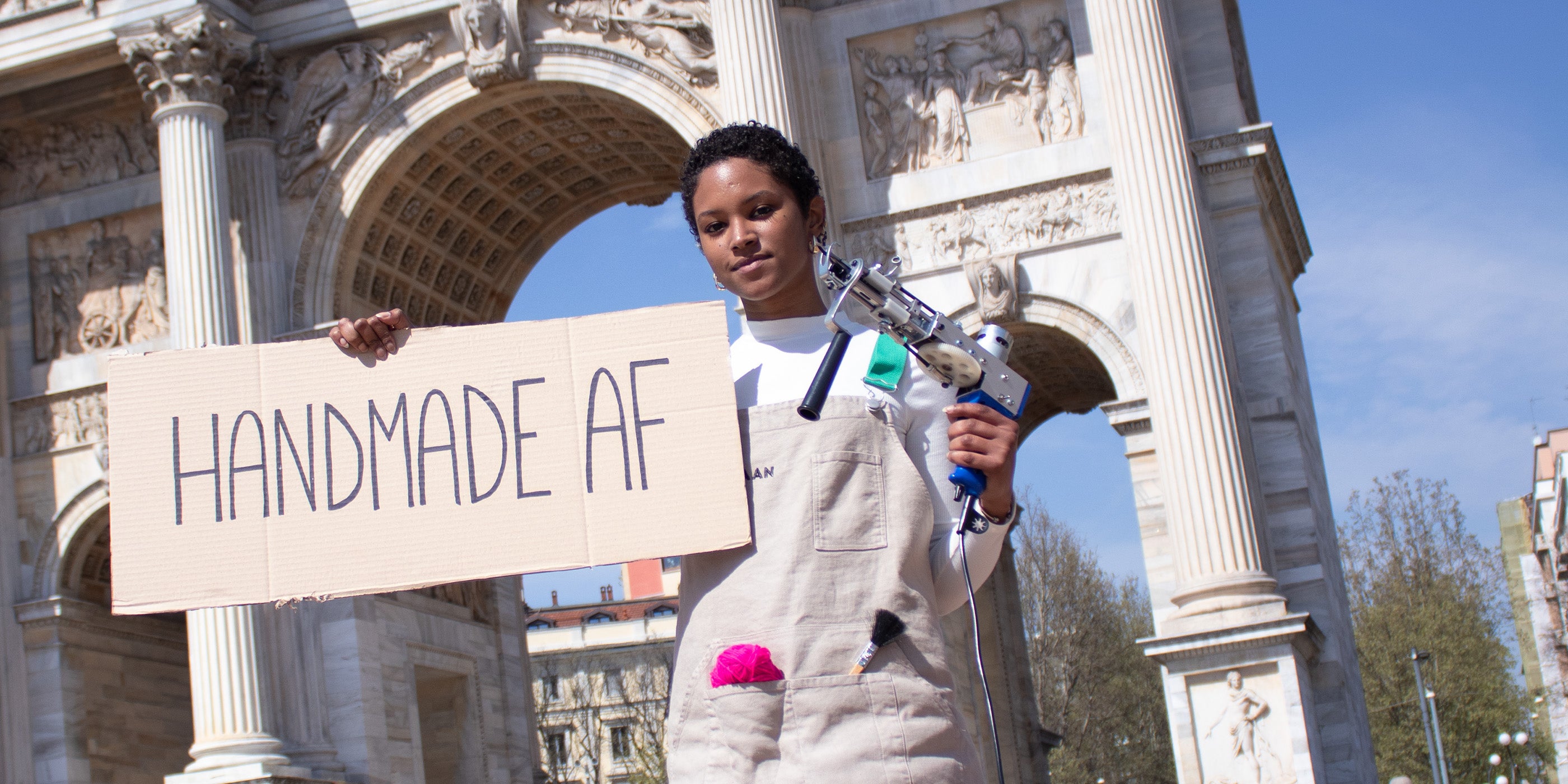 MORE THAN JUST PRODUCTS
An ever growing community
Artisans, designers and creative minds are the protagonists! Do you want to join this amazing community? Reach out to us!