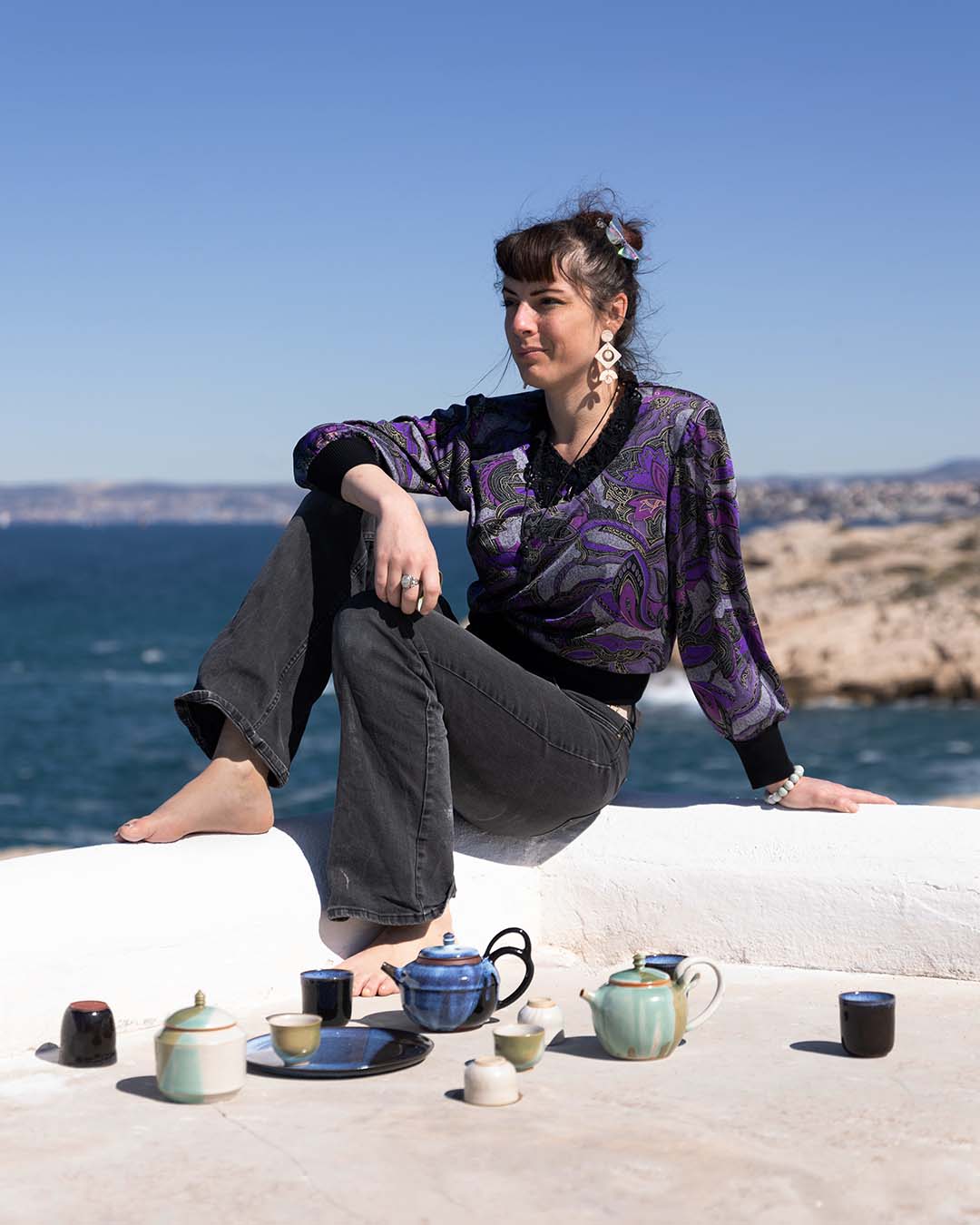 ELODIE CARTIER MILLON
Libre Argile
Marseille, FRANCE
"Clay as soul anchor, tea as soul ink."
Elodie is a ceramist specialised in teawares. She comes from the french Alps and spend her childhood hunting stones and playing with mud. After her diplome at Beaux-Art in Grenoble, she went to Lyon where she spend 11 years, had her master degree in cinematographic researches and worked for 7 years at Institut Lumière, cinematheque of Lyon.


The big turn arrive in 2020 when she decided to move with her partner in Marseille, where she get her CAP at the Ceramic School of Provence in Aubagne. Since, she's working in Marseille in the tea world and sharing a wonderful workshop called Degrés Céramique in the great district of Camas.

She loves this city because it is the north gate of mediterranean kingdom where her roots comes from. Her grand mother was a Sardinian soul full of dignity and humility. She is always thinking about these values that she try to embody to improve herself.

Elodie is the founder of Libre-Argile, which is a french game words with the expression "Libre arbitre (Free will). She has choosen this path because life is too short for fear. And not becoming yourself would be a huge regret on the last day.
more about Libre Argile
Value in the details
Elodie's Ceramics: Craftsmanship, Creativity, and Constant Improvement
All Elodie's ceramics are made by herself in her workshop in Marseille she shared with two other ceramists.
Her main tool is the electric wheel, and she uses only stoneware as clay. White, beige and red. She fired her ceramics twice in an electric kiln. One fire is at 980°C, then she glazes her ceramics and put it back into the kiln at 1280°C.
For a teapot, which is her specialty, She need 1 month of work, from the ball of clay to the final product. She does maximum 4 teapots in the same time. This is the most difficult piece to do in ceramic because of all the requirement it asks. Every steps can be fatal until the end and this is all this suspense and the technicity it demands which makes Elodie loving her job.

She also prepares her own glaze. She does researches for months to find which consistence and what color she wants. This is fascinating and chemical calculus above all.
To always improve herself she does a formation every year in glaze researches or in other ceramic techniques.
The Beauty and Versatility of Stoneware
Stoneware is her favorite clay to use. It's very soft and nice to work with, and she likes the fact she can make very thin and light piece but still very strong.
Stoneware is less fragile than faïence and less expensive than porcelain. You always can use it, throwing it, change your mind and put it back into water to make fresh glaze again before the bisk firing. No waste.
Sources of Inspiration: Yixing Teapots, Art Nouveau, and the Art of Homemade Glazes
Inspiration comes from several paths. First : the Yixing teapots. Yixing is the teapot capital in China and after meeting the French specialist of Yixing teapots Patrice Valfré, Elodie became a very big fan of the marvelous art of these teapots.
Second: Art Nouveau style. Sometimes she likes to put very curves handles of motifs on her ceramics because of fascination of this period of art and relation to nature it has.
Finally, one of the big identity of Libre-Argile is the fact all the glazes are entirely made from A to Z. Half of Elodie's working time is dedicated to the glaze researches based on the researches of Daniel De Montmollin.

Also practicing chanoyu ceremonies with a japanese tea master and taking history of tea class at Université du temps libre in Marseille, Elodie considers ceramics and tea as twins.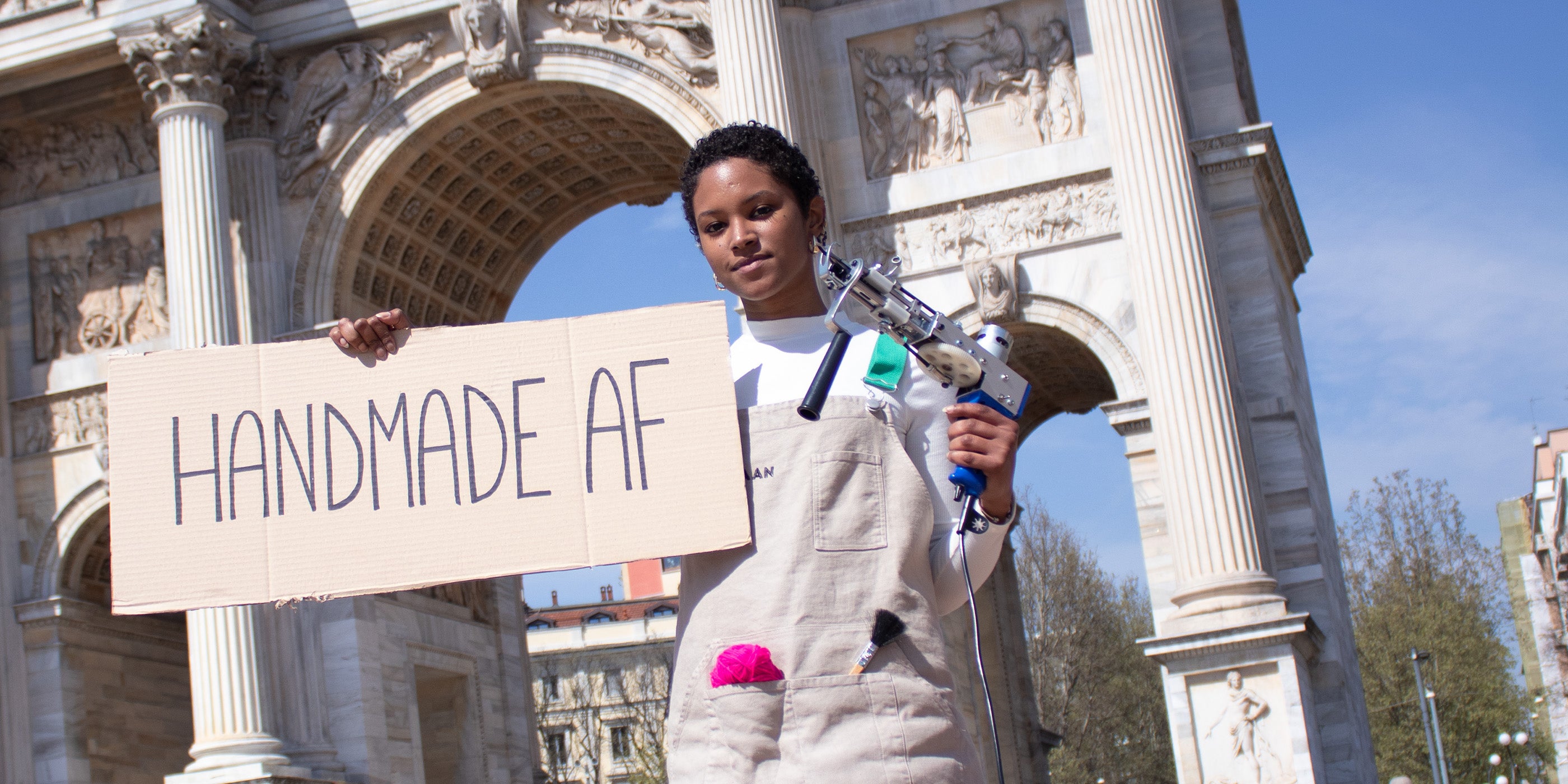 MORE THAN JUST PRODUCTS
An ever growing community
Artisans, designers and creative minds are the protagonists! Do you want to join this amazing community? Reach out to us!