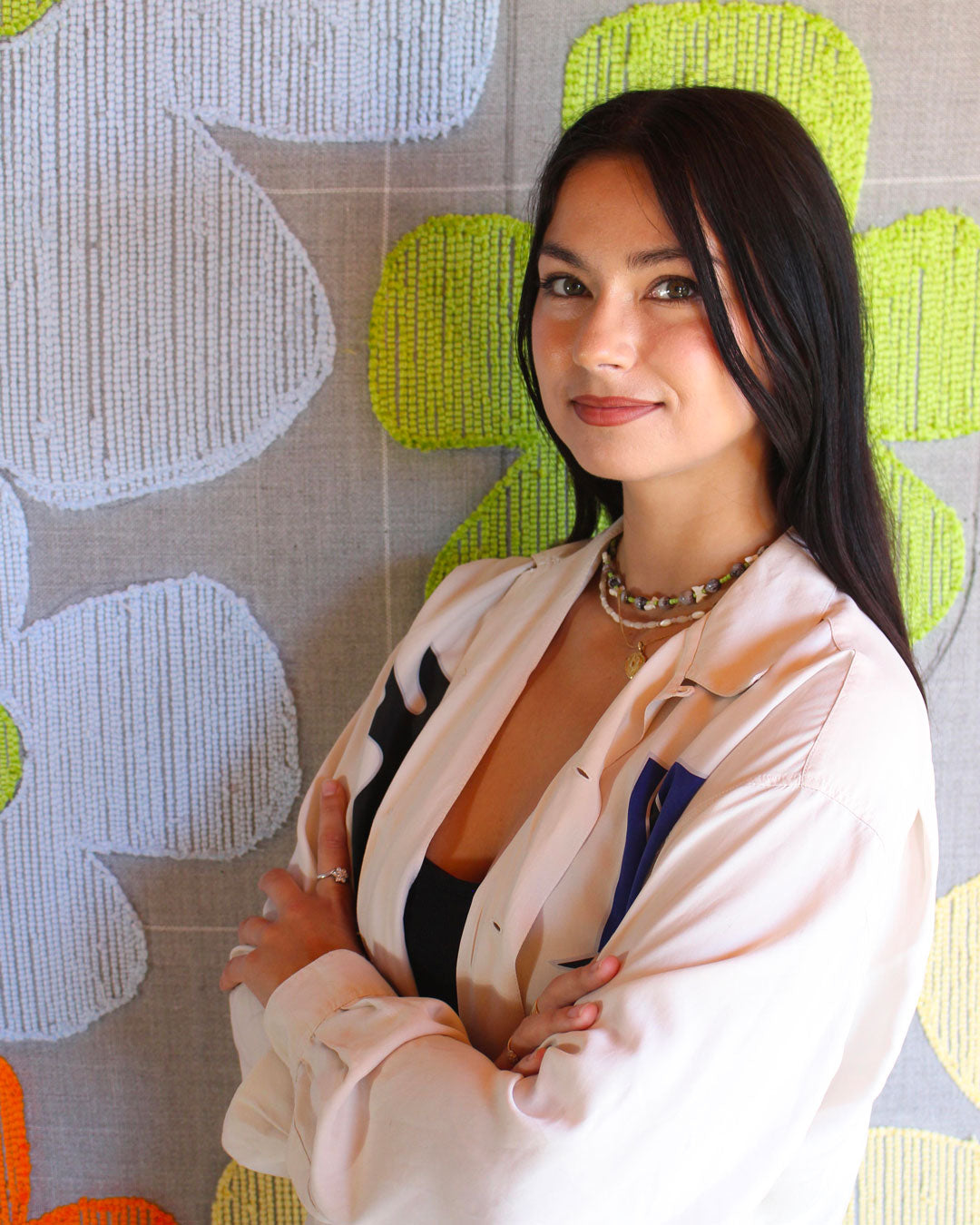 MANON LOUAISIL
Je tufte donc je suis
La Rochelle, France
"A unique design creation for a unique interior!"
Born in Brittany, in the west of France, Manon grew up in the countryside where nature would become her greatest inspiration.

She continued her studies in graphic design and then in fashion, where she discovered textile design. At school, she experimented with materials and textures through illustration and styling.
She went to live in Paris for a few years, became passionate about the visual arts and design and regularly attended the many art exhibitions. She then moved to La Rochelle, where she discovered the technique of tufting: an artisanal technique for making carpets and decorative objects. That's when she created Je Tufte Donc Je Suis and launched her first collection of unique tufted creations from her own studio.

Manon is inspired by the nature of Chanrentaise, the wild flowers and the waves of the Ile de Ré. Her rugs' designs are also inspired by retro-futurism, a trend in creative arts and design.
more about Je tufte donc je suis
Value in the details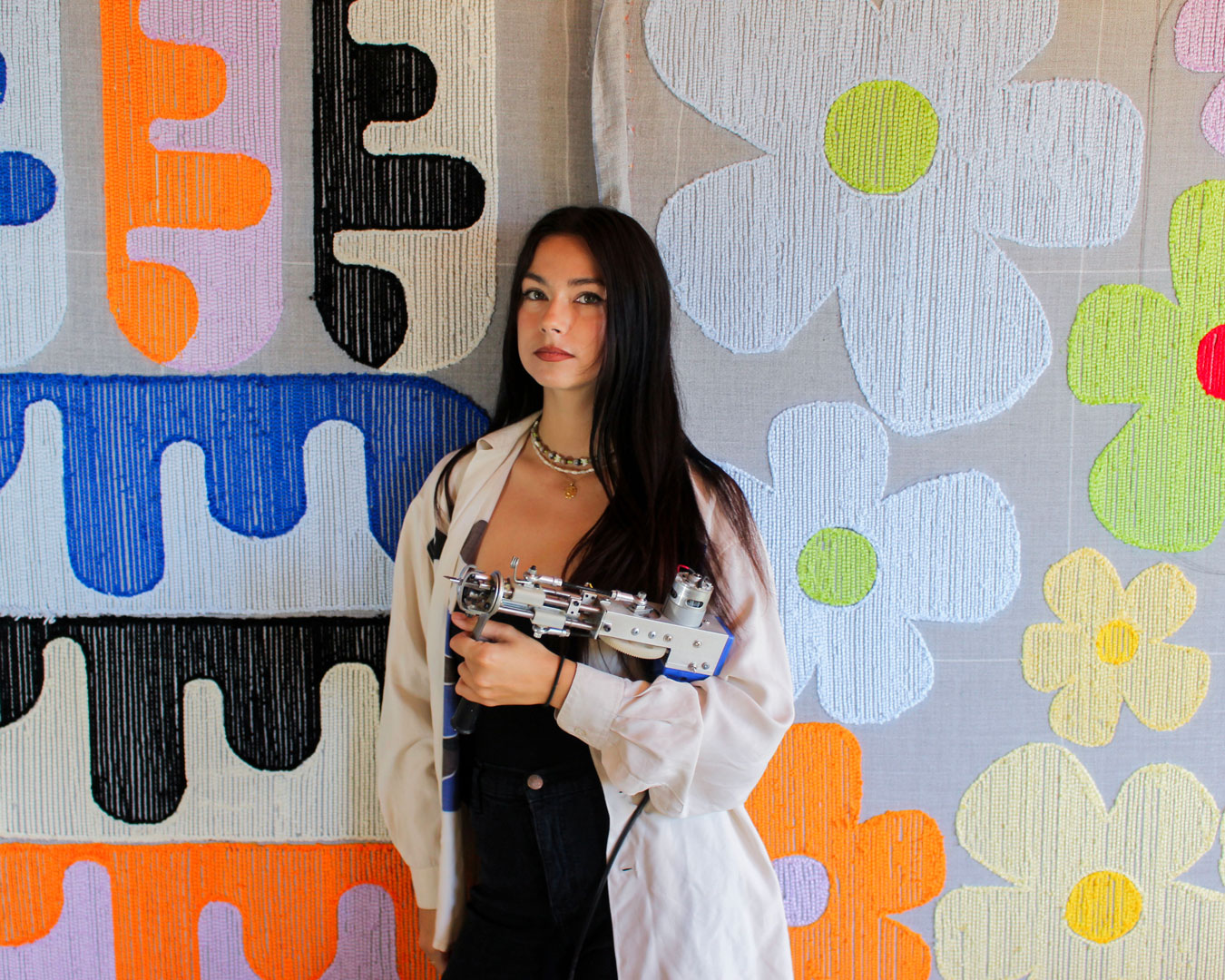 Armed with tufting gun
Tufting is an artisanal technique for making a rug with a tufting gun that inserts woolen threads into a canvas. After gluing, the rug is carefully trimmed, giving life to the playful shapes typical of Je Tufte Donc Je Suis.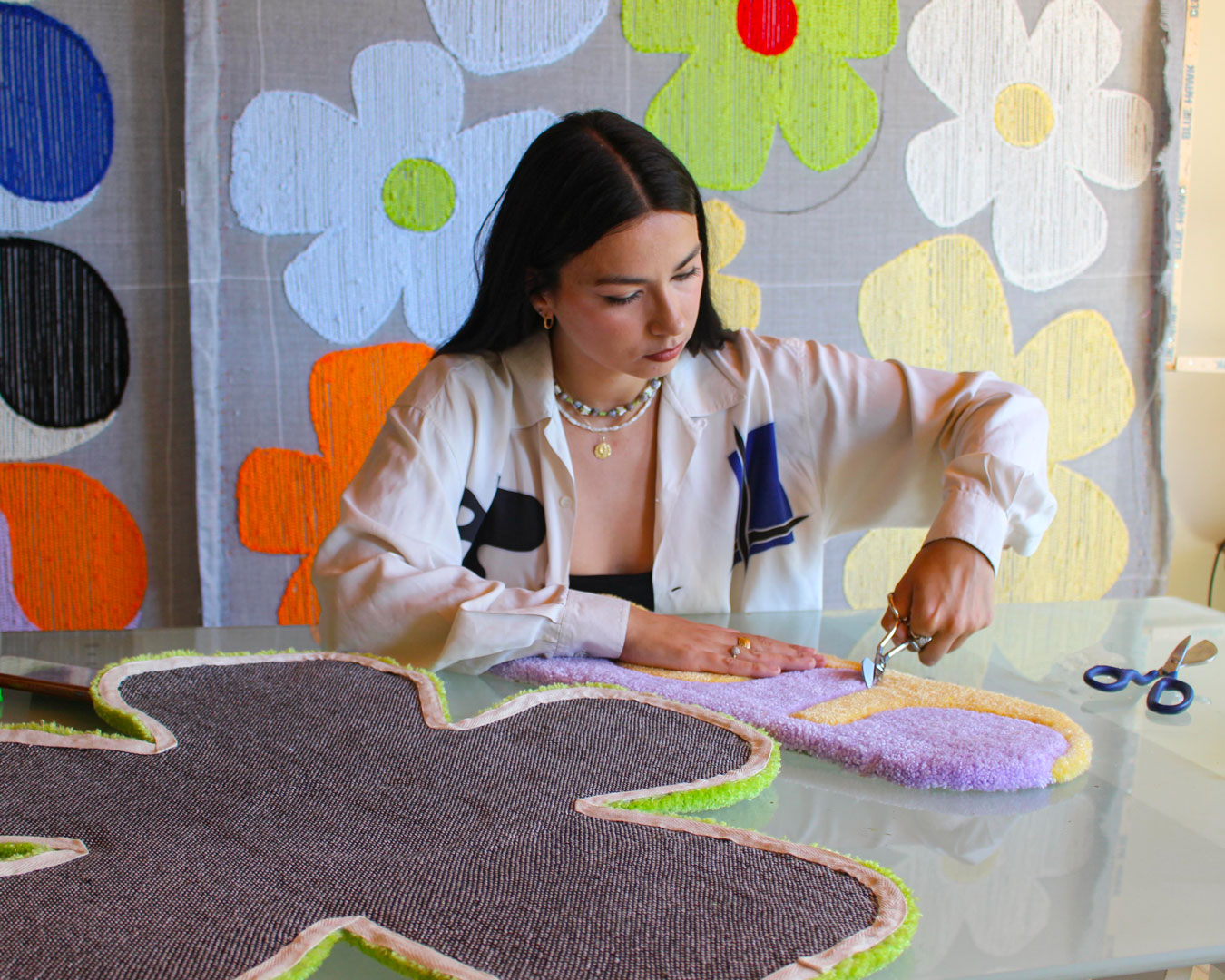 Soft and circular
For a soft effect and to bring volume to the rugs, Manon mainly uses acrylic wool. In addition, she prefers second-hand wool for unique and eco-responsible creations.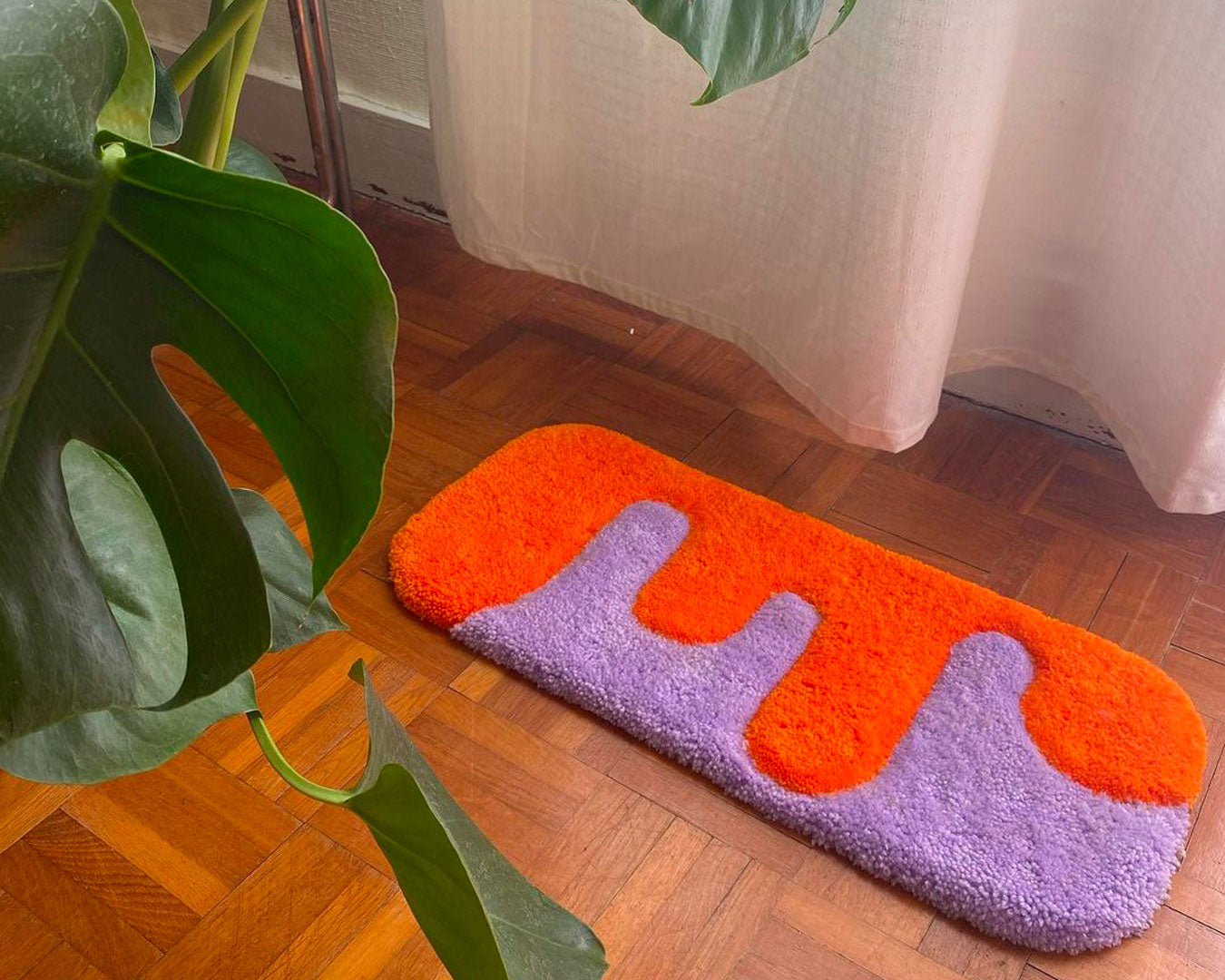 Interior design is not a joke
With Je Tufte Donc Je Suis, Manon wants to rethink interior design pieces. Thanks to a colorful approach and to modern shapes, rugs and other tufted pieces are placed at the center of interior design decorations, giving each space a unique look.
Medium Flowers and Medium Lava are designed to be hanged on the wall: they come with a triangular hanger on the back.
Everything is settled: you will only decide where to place it ☺️ 🌼

(Of course, you can also decide not to hang it)

Manon is focused on circularity! Indeed she uses second hand wool only...what was old is new again!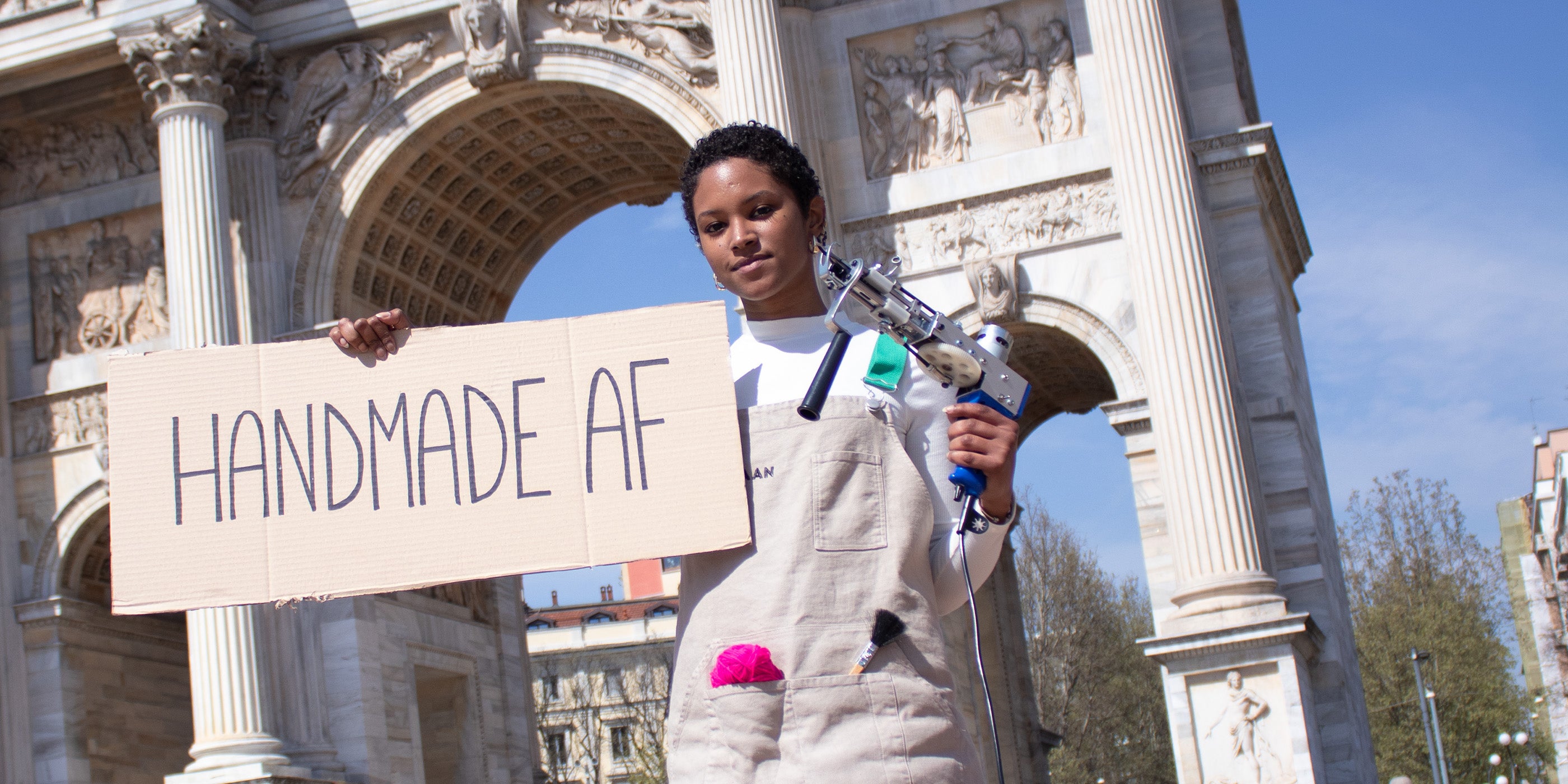 MORE THAN JUST PRODUCTS
An ever growing community
Artisans, designers and creative minds are the protagonists! Do you want to join this amazing community? Reach out to us!