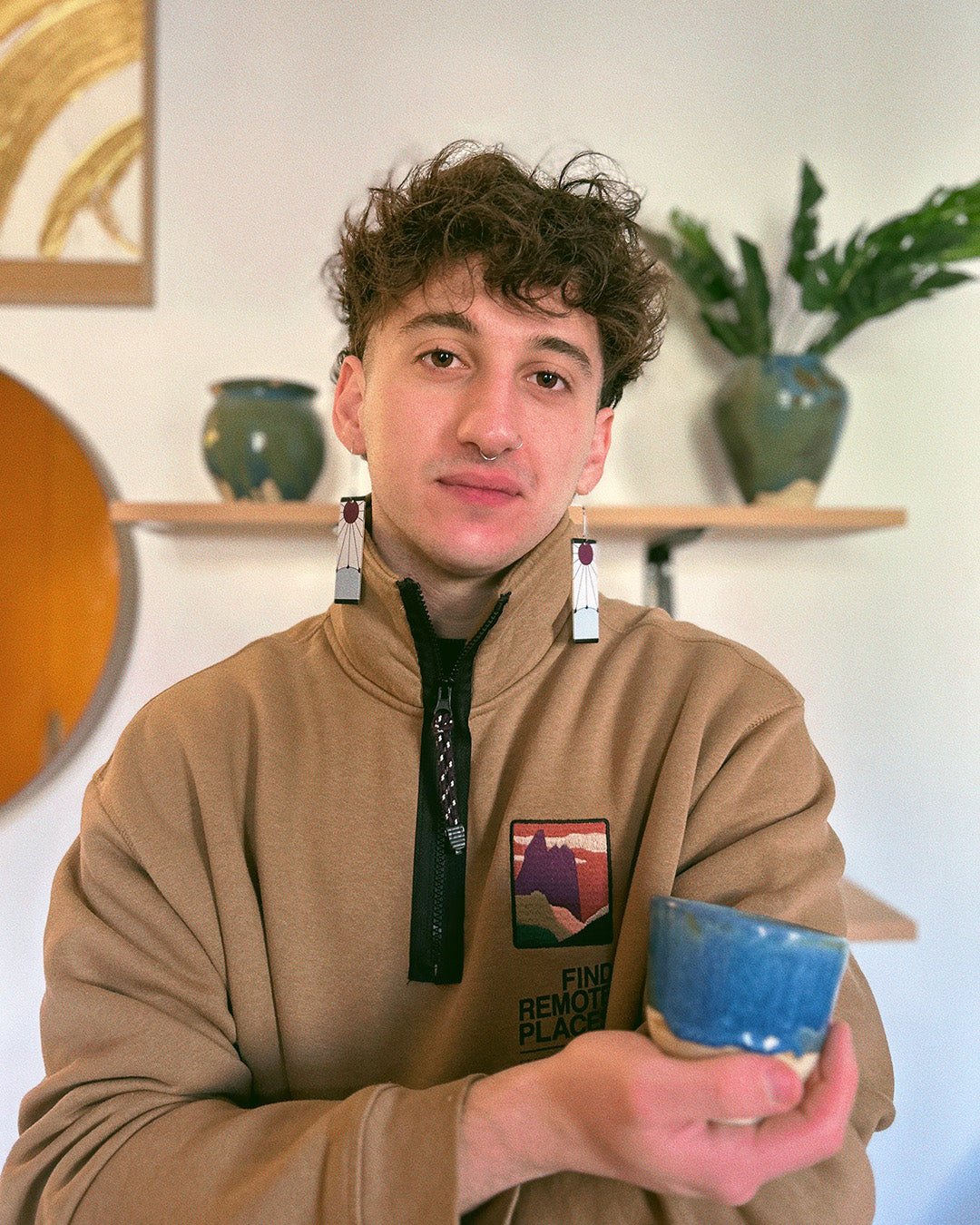 GIULIO CAMPOSANO
Giulio Pottery Studio
Verbania, Italy
"While we center the clay, it centers us."
Giulio Pottery Studio discovered the art of ceramics in early 2022 and quickly became passionate about it, committing to learning and growing in the craft with patience and diligence. Ceramics has provided him with a sense of peace and balance through the process of experimentation and connecting with nature through working with clay.
Giulio's glazes draw inspiration from the beautiful lakes that surround his studio, Maggiore and Orta Lakes. Growing up in a place of such natural beauty and tranquility has instilled in him a deep appreciation for the emotions that this landscape evokes, and he strives to imbue his ceramics with those same feelings of serenity and calm.

With each piece he creates, Giulio seeks to express the natural beauty of his surroundings and share that sense of peace with others. His ceramics are crafted with care and attention to detail, and he hopes that they will bring a little bit of that tranquility and connection to nature into the homes where they are cherished.
more about Giulio Pottery Studio
Value in the details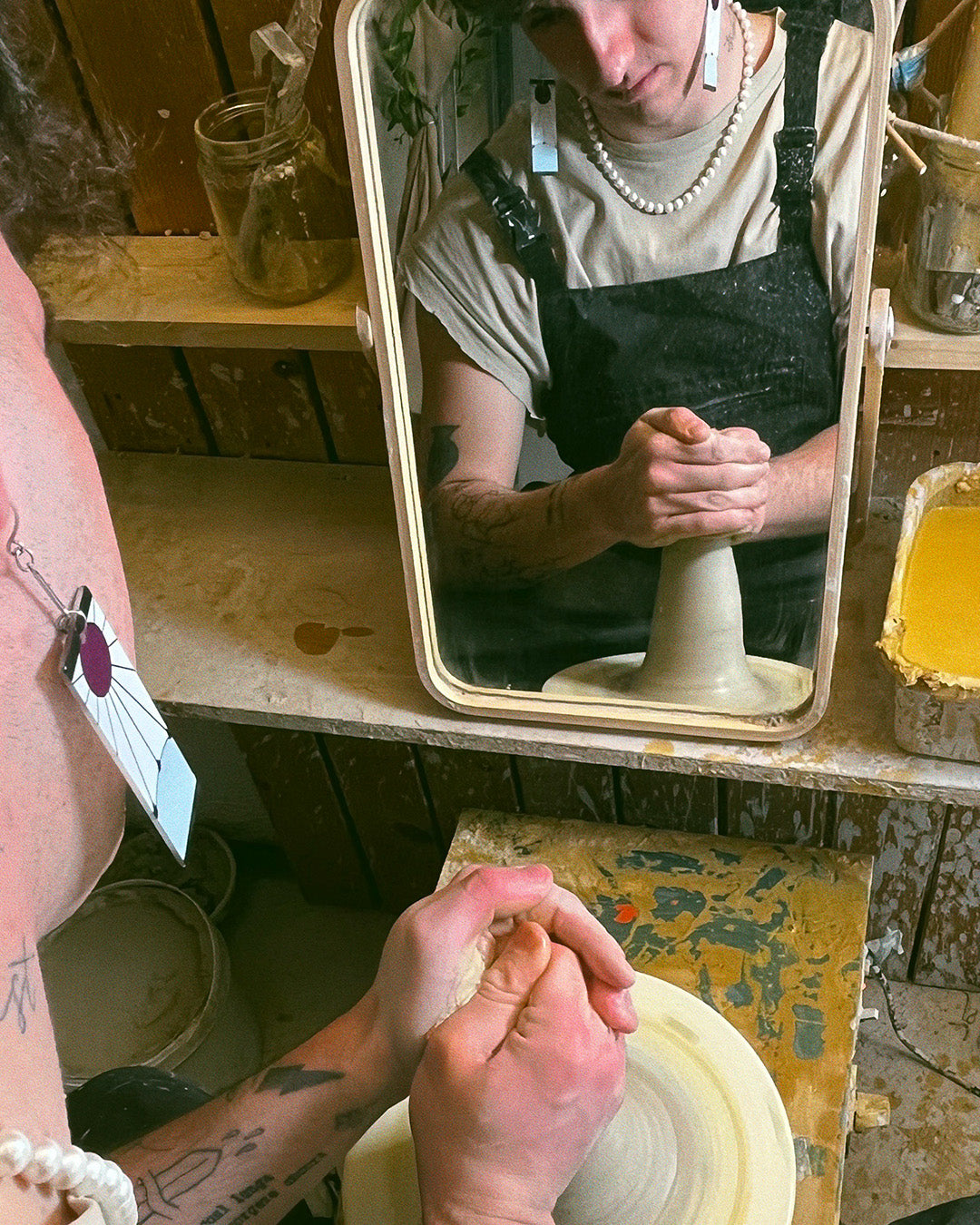 Handmade process
Giulio crafts his pieces using a pottery wheel. The ceramics are shaped, refined, and then go through a process of firing, glazing, and re-firing at high temperatures to ensure their quality. For Giulio, it is essential to create each piece with his own hands, as if they have a life of their own and to give them the value they deserve.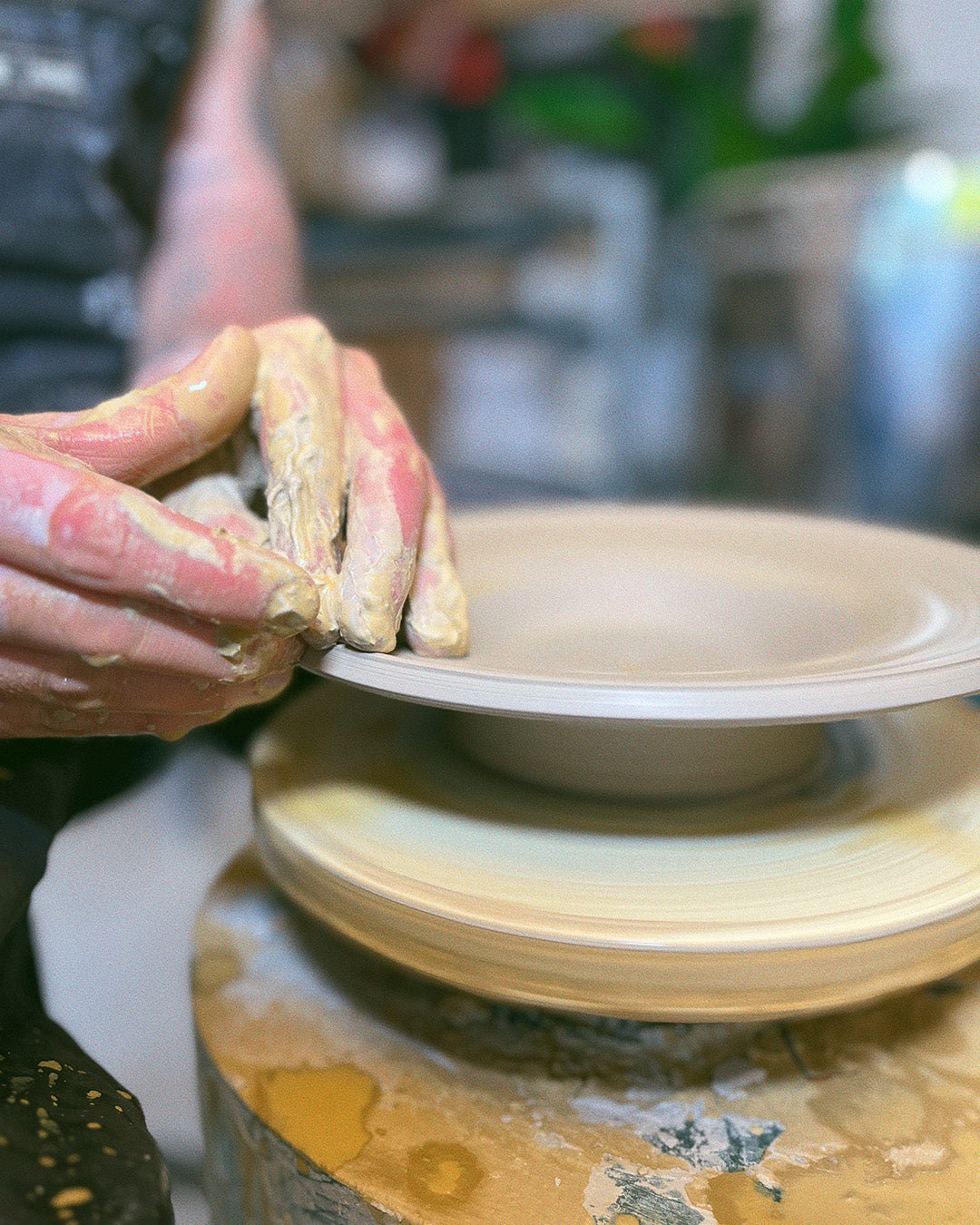 Wasting isn't allowed
He uses high-temperature stoneware. The material is not wasted because through a recycling process, the clay can be reused infinite times. Even failed pieces can be turned into something beautiful. The glazes they use are completely non-toxic and created in his small laboratory near the lake.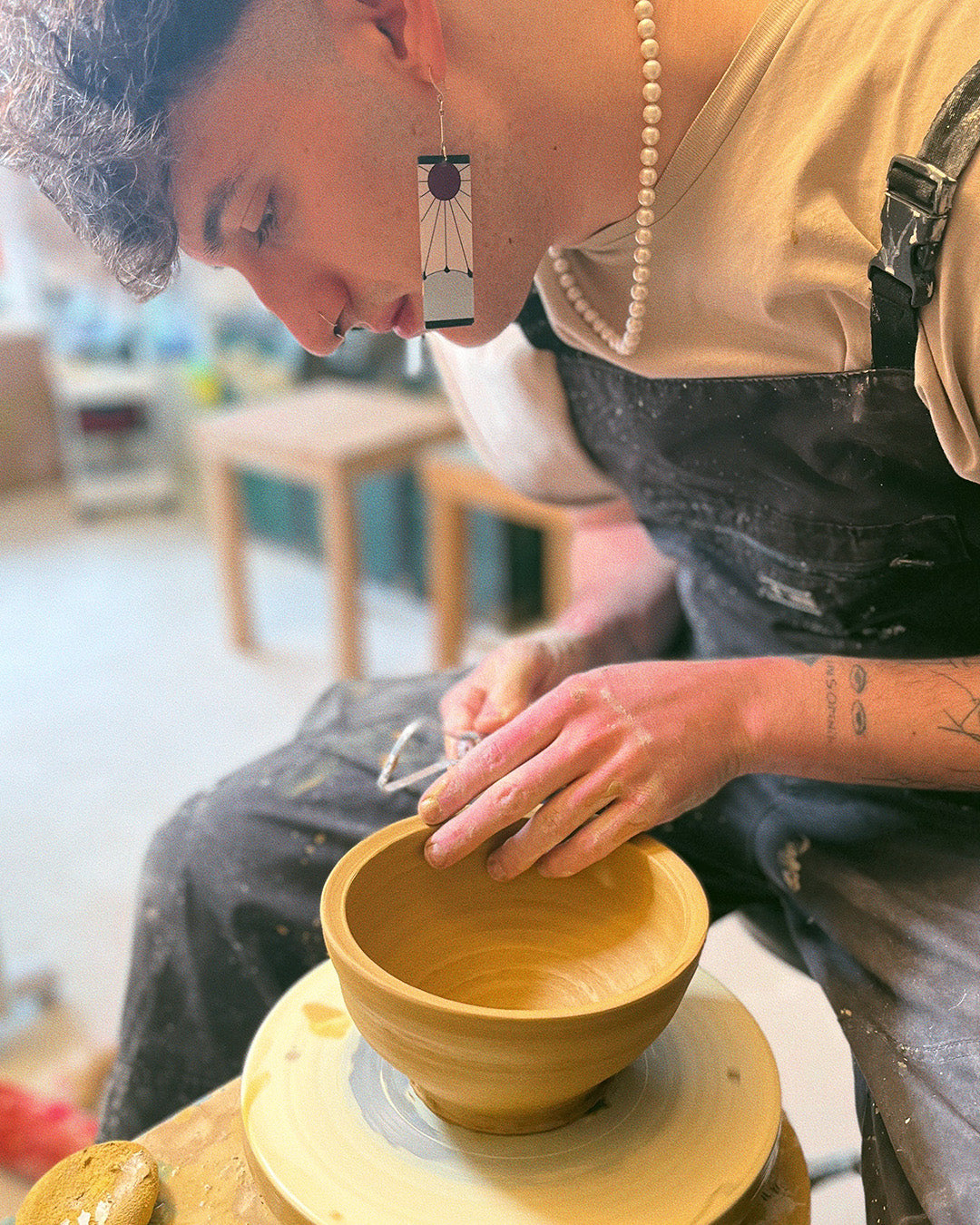 Nourishment of the soul
Giulio is able to create his pieces only in the quietness and solitude that his studio provides. For him, making ceramics is a slow process, filled with mistakes and uncertainties that are resolved by treating his pieces with love. Creating ceramics is, each time, also an inner process that nourishes the soul.
Earthenware, stoneware, and porcelain are all types of ceramics that differ in terms of their composition, firing temperature, and properties. Earthenware is made from clay that is fired at a relatively low temperature and is porous and opaque. Stoneware is made from a denser clay that is fired at a higher temperature and is more durable and non-porous. Porcelain is made from a type of clay that is fired at an even higher temperature and is translucent, strong, and non-porous.
The process of making ceramics typically involves the following steps: preparing the clay by kneading, wedging, and shaping it into a desired form, allowing it to dry until it is "leather hard," trimming and refining the shape, allowing it to dry further until it is "bone dry," bisque firing it in a kiln to remove any remaining moisture, glazing it with a desired color or texture, and firing it again at a high temperature to vitrify the clay and fuse the glaze to the surface.
Ceramic pieces can be delicate and require special care to ensure their longevity. To care for your ceramic pieces, avoid exposing them to extreme temperatures or sudden changes in temperature, as this can cause them to crack or break. Hand wash them with a mild detergent and avoid using abrasive sponges or cleaning agents. Store them carefully, either by wrapping them in soft materials or displaying them on a sturdy shelf. Finally, enjoy your ceramic pieces and use them often, as they are meant to be functional as well as beautiful.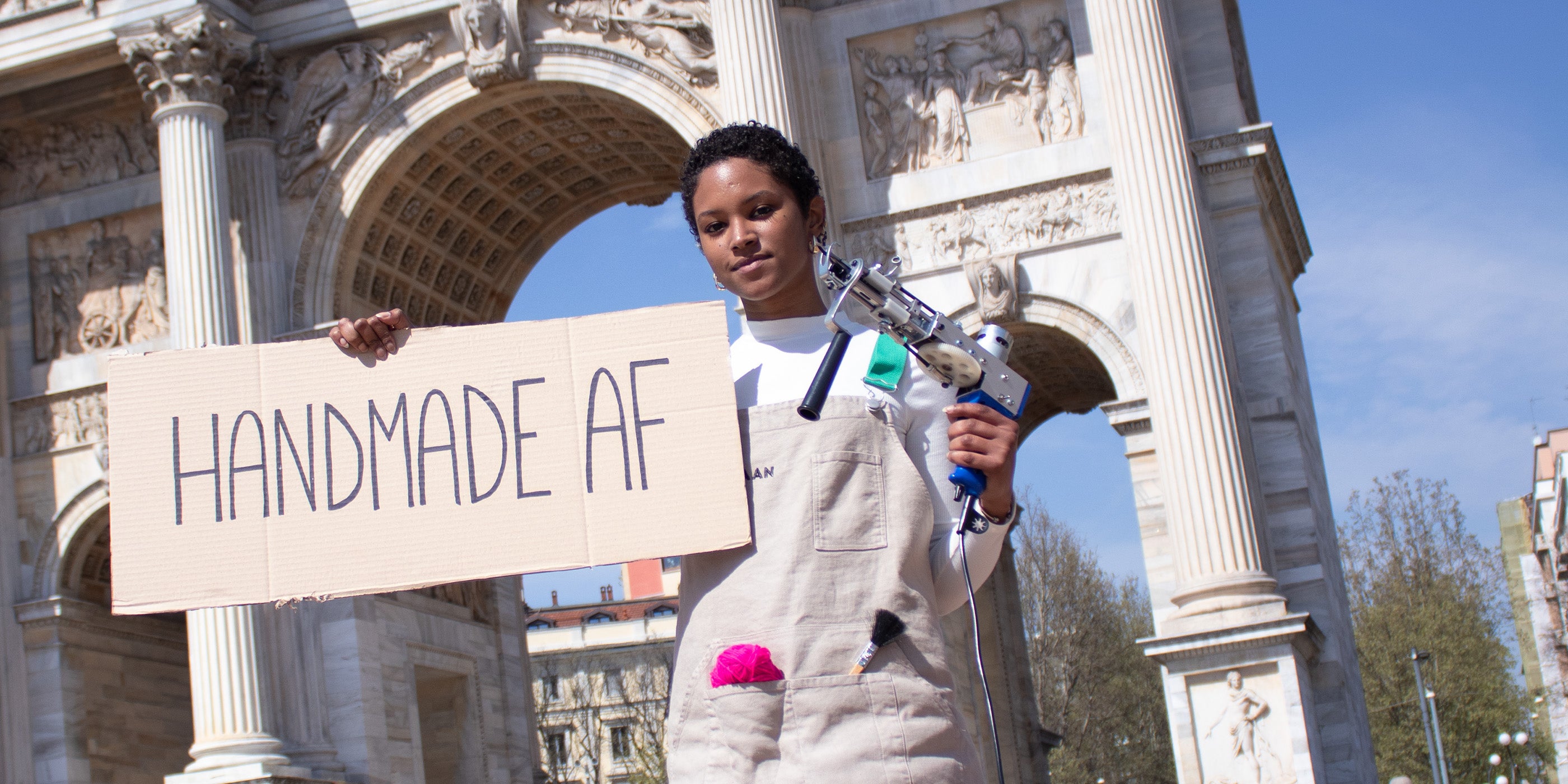 MORE THAN JUST PRODUCTS
An ever growing community
Artisans, designers and creative minds are the protagonists! Do you want to join this amazing community? Reach out to us!