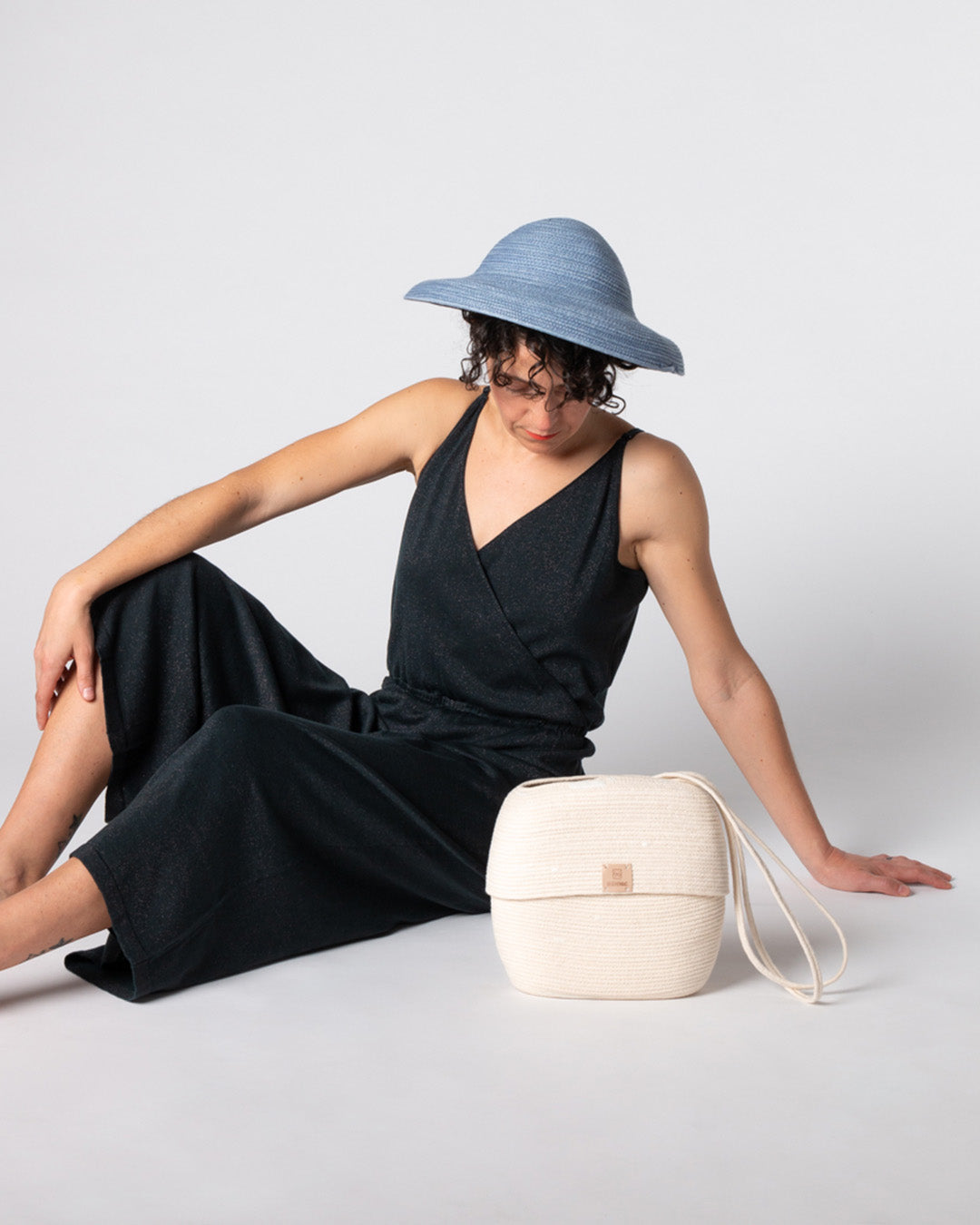 SONIA DE GERÓNIMO
Degerónimo
Galicia, ESPAÑA
"Contemporary basketry. Natural pieces that convey a love for handmade things."
Her name is Sonia de Gerónimo, and she is a textile designer. In 2015, Degerónimo was born, a brand of bags and decorative pieces created from a common material, cotton rope.

Through artisanal manufacturing, she seeks a way to express the multiple possibilities that this material and its nature offer to create a variety of pieces, both decorative and functional.
Inspiration comes from two sources: basketry and ceramics. By applying contemporary techniques, she combines the traditional with the modern.

In some pieces, another traditional craft, manual embroidery, is introduced as a decorative motif.

In a world focused on industrial production, her intention is to carve out a space by creating unique pieces that endure in every context, where the chain of value and the history behind each object are understood.
more about Degerónimo
Value in the details
Crafting with Cotton: A Textile Designer's Vision
All the products share a common material, which is cotton rope crafted through zigzag stitches with a sewing machine.

First, inspiration is sought in the forms of nature, architecture, traditional basketry, and specifically in ceramics.

For some products, an already created piece is used as inspiration, and an attempt is made to recreate it or make a version using the common material, cotton rope. In other pieces, a sketch is made, and the prototype is created directly on the material, shaping it with hands while fixing its form through zigzag stitches.

Depending on the difficulty of each piece, it can take anywhere from a couple of hours to days, especially if it involves a specific and detailed embroidery.

The techniques used include machine sewing, macramé, basketry, and hand embroidery.

What makes them special is the delicacy of the material and its lightness, especially to the touch, as they resemble ceramic pieces.
Material Alchemy: Transforming Cotton Rope into Art
For the base of all the pieces, 100% cotton rope is used, and for the decorative part, natural materials such as leather and wool are employed.

The essence of the project is the ability to create an infinite variety of objects using a material that was not originally intended for that purpose—cotton rope. This imparts additional value, as it's like giving a second life to the material.

The material comes pre-braided from the factory; it is simply washed with water and soap before being crafted. What sets this material apart is its durability—it does not break, can be easily manipulated when shaping a specific form, and allows for washing with water and soap.
Artistic Fusion: Fashion, Tradition, and Sustainable Production
The main goal of the project is to satisfy an artistic curiosity by applying the fashion knowledge acquired during the design career, combined with traditional craftsmanship.

The brand's philosophy is centered around creating unique pieces and small productions, always on demand to avoid producing more than necessary and thus promoting sustainable consumption and production.

Inspiration is drawn from other artistic disciplines such as painting, ceramics, and architecture, particularly organic forms.

The satisfaction comes from being able to create with hands and knowing that the pieces are recognized for the personal touch that sets them apart from the rest.
Yes, as long as it is done with cold water, since the material is cotton and could shrink.
No problem, as long as the original prototype is not modified and assuming the additional cost.
Yes, if it involves using my own techniques. In case of special request do reach out to TA-DAAN in chat or via e-mail and we'll let you know if we can meet your needs.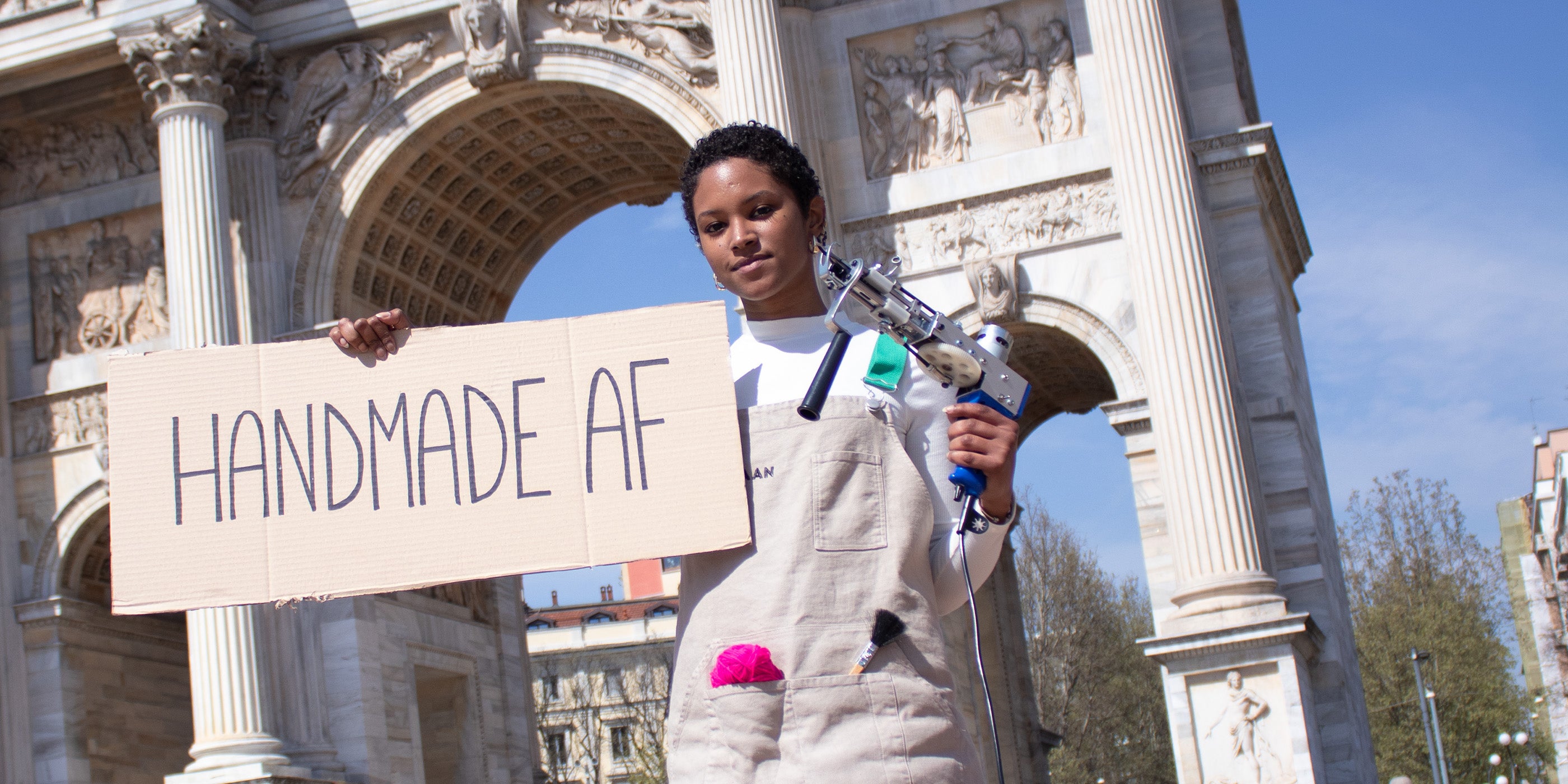 MORE THAN JUST PRODUCTS
An ever growing community
Artisans, designers and creative minds are the protagonists! Do you want to join this amazing community? Reach out to us!