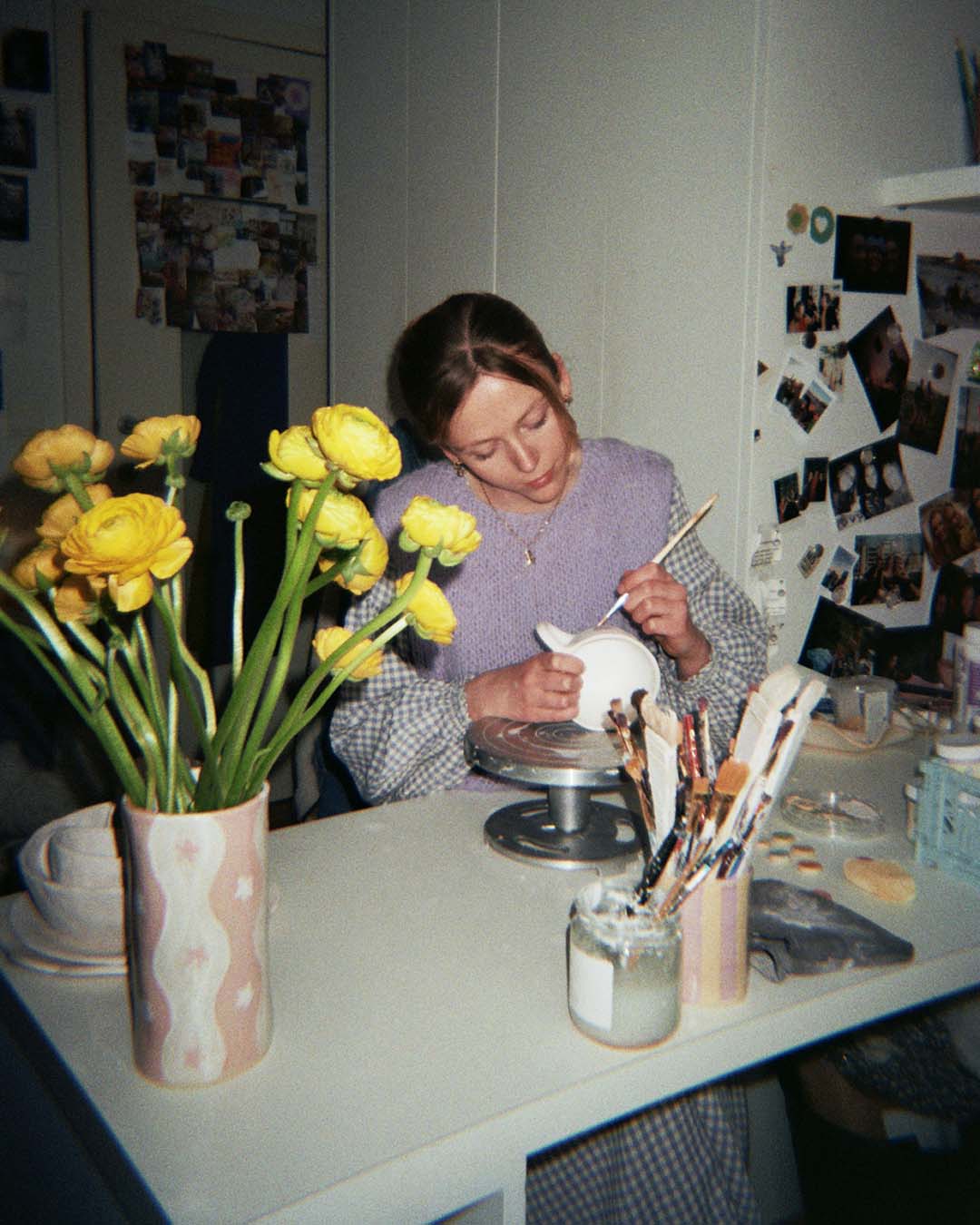 MARE DE BAERDEMACKER
Daily Dose Ceramics
Leerne, BELGIUM
"Handshaped ceramics to romantic daily life."
Mare graduated as a journalist in the middle of a very uncertain time (2020, anyone remember?) and felt a bit lost in the world. Since she couldn't find work and couldn't travel the world, she decided to enjoy taking a moment to think about what she really wanted in this life. She loves working with her hands and creating something out of nothing, so not much later her passion project around ceramics was born.
She decided that everything happens for a reason and ceramics gave her a new purpose in life, to share art, beauty and tranquility with the world. Life is about those small moments we often don't take enough time for to appreciate. Her ceramics are an ode to that, to help everybody enjoy those little moments and take more time in their daily routine to really stand still for a moment. The luxury feel of an organic handmade piece in your hand really helps you appreciate what a beautiful life it can be.

Mare hopes that each piece brings you a daily dose of joy, peace, coziness, beauty and a moment of peace.
more about Daily Dose Ceramics
Value in the details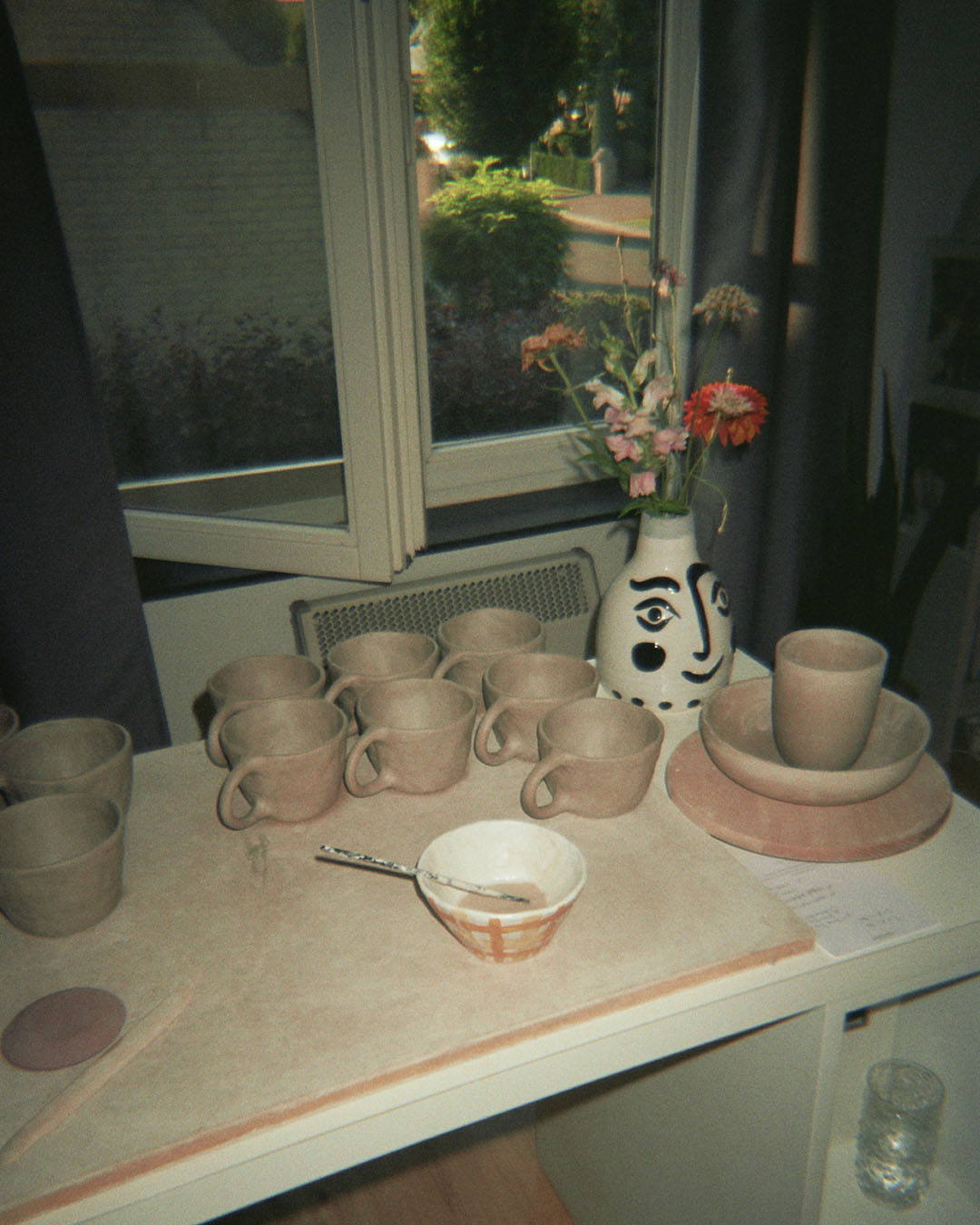 From Clay to Canvas: The Art of Handcrafted Pottery
Every piece takes around 3 weeks to be finished. First the clay is prepared and shaped with the pinchot technique. After drying a couple hours the handles are rolled and attach to the mug. The piece is left to dry for around 7 days. Once the piece is dry, it's smoothened with a sponge and she puts the pieces in the oven for their first bake. A good 24 hours later the pieces are collected from the oven, soaked in water and ready to be painted. First Mare draws the design with pencil and then paints a minimum of 2 layers of each design. After letting the design dry a bit, it's painted again with 2 coats of clear glaze which will make the piece food safe. After cleaning the bottoms of the pieces she puts them back in the oven to be baked on 1250 degrees. A couple of days later she takes them out, sands the bottoms to not leave any marks on the tables and the pieces are finally ready to be shipped out.
Crafting Functional Pieces: Stoneware and Porcelain Potter
She mostly works with high quality stoneware clay and sometimes likes to experiment with porcelain. These type of clays are typically used for dinnerware as they are baked on a high temperature and very strong.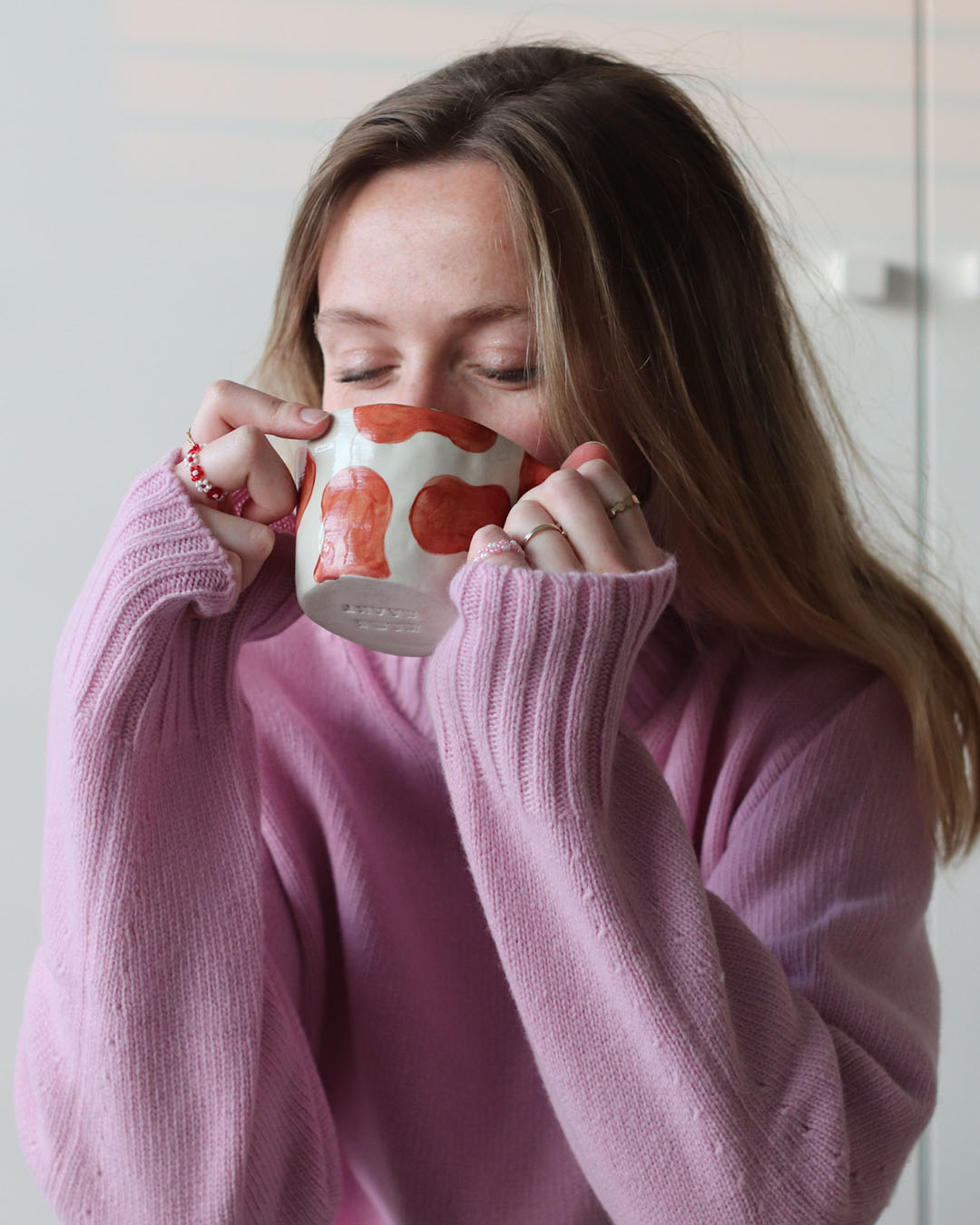 Celebrating Life's Little Joys: Mare's Pottery Creations
Mare's message behind her work is to really cherish and appreciate the small moments. She finds it really inspiring that a simple object can make a small habit more beautiful and wholesome.

She enjoys creating every piece with its own flaws and differences and loves seeing how a hump of clay can turn in a beautiful useful object and makes peoples day brighter.

The colours and shapes of her works are to remind you that perfection is not important, but joy, colour and playfulness is. Her pieces are created to help you romanticise your daily life.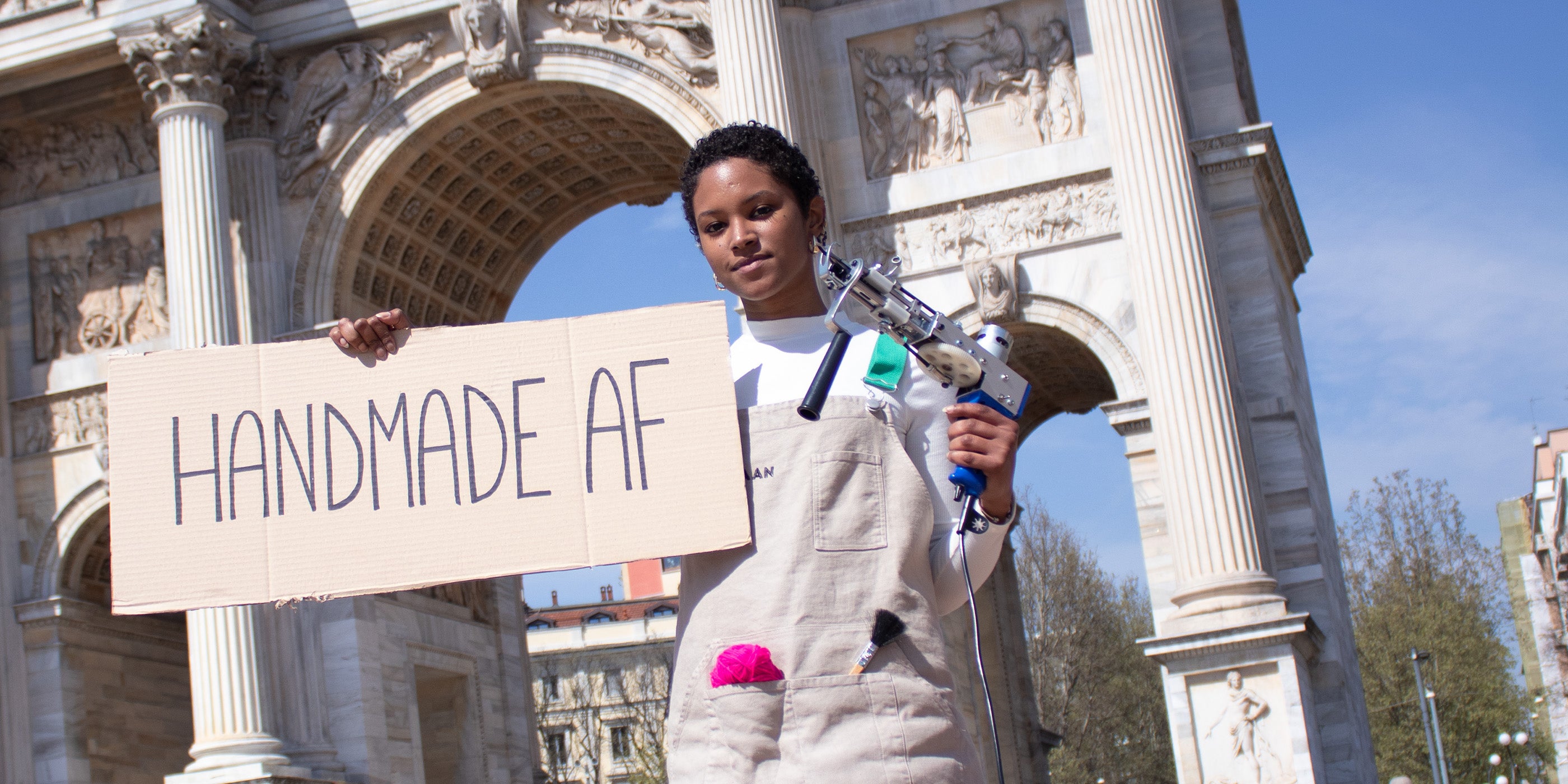 MORE THAN JUST PRODUCTS
An ever growing community
Artisans, designers and creative minds are the protagonists! Do you want to join this amazing community? Reach out to us!