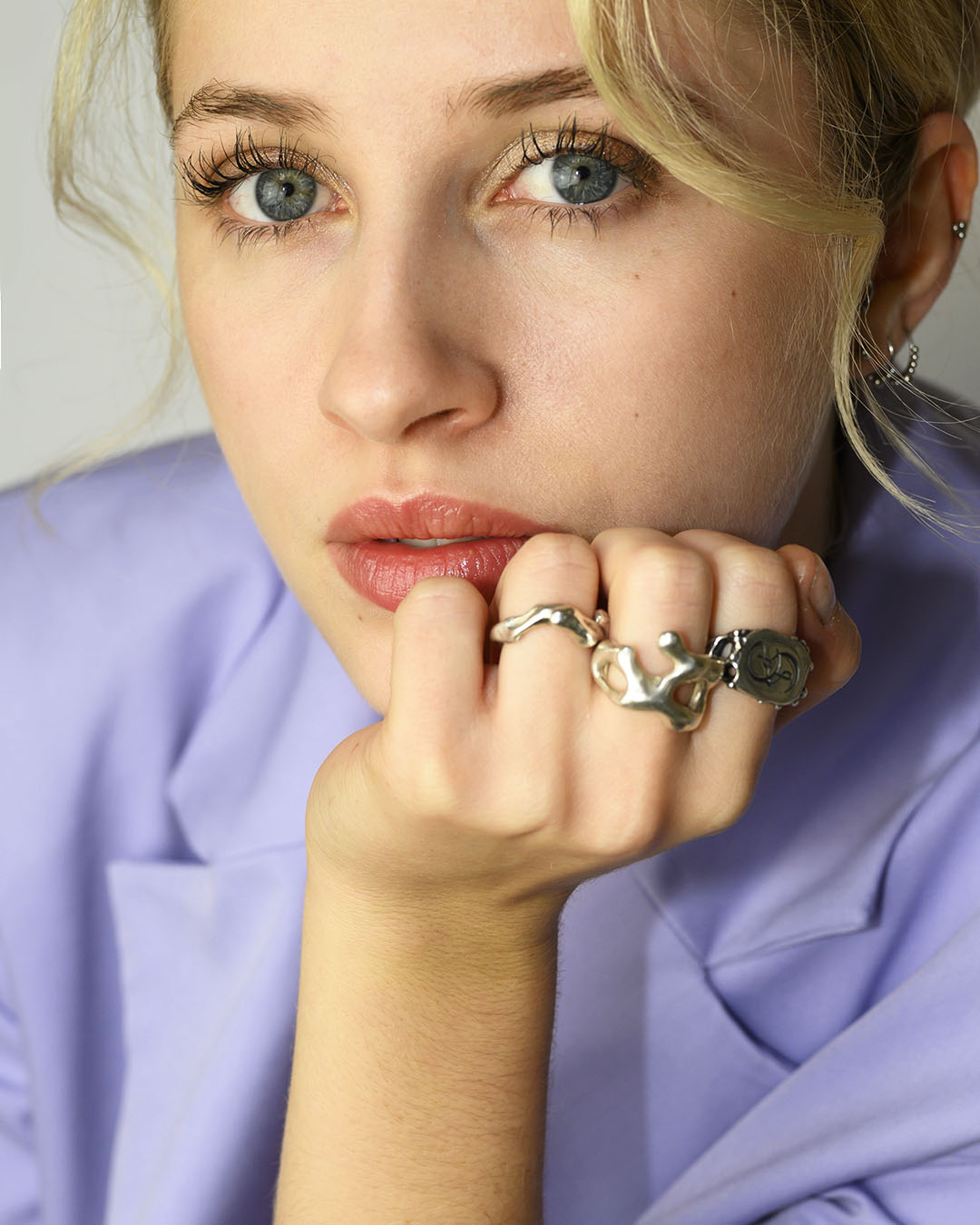 MARQUES LEA
Céphéide Joaillerie
Paris, FRANCE
"Each pieces is the fruit of a visceral need to express herself, to cry out her emotions through metal."
Céphée, whose real name is Marques Léa, is a graduate of the Ecole Boulle in the art of jewellery, where she honed her skills over 4 years. The foundations of her artistic journey were firmly laid during her studies at the Ecole Boulle, as well as internships with industry giants such as Cartier, where she learned the intricacies of making high-quality jewellery.

However, her real transformation came when she worked with the talented creator of Caméo Paris, who ignited in her a burning passion for jewellery design. Her brand, Céphéide Joaillerie, represents her journey towards versatility and the bold exploration of jewellery horizons.
Inspired by a unique vision of nature, she draws on organic elements, movement and proliferating life to create pieces that tell unique stories. One of her most interesting features is her spontaneous approach to design. Unlike many designers, she is not inclined to spend hours on detailed sketches: instead, her approach is to let the material speak for itself. As a jewellery sculptor, she lets her instinct and creativity guide her. Each piece is the fruit of a visceral need to express herself, to shout out her emotions through metal and stones.

With Céphéide, jewellery is no longer frozen in preconceived models. These creations evoke a dialogue with organic nature, full of holes and blossoming, and offer a new perspective on the beauty and art of jewellery. Her dynamic, authentic work bears witness to a new era of creativity, in which jewellery becomes a free expression of the artistic soul.
more about Céphéide Joaillerie
Value in the details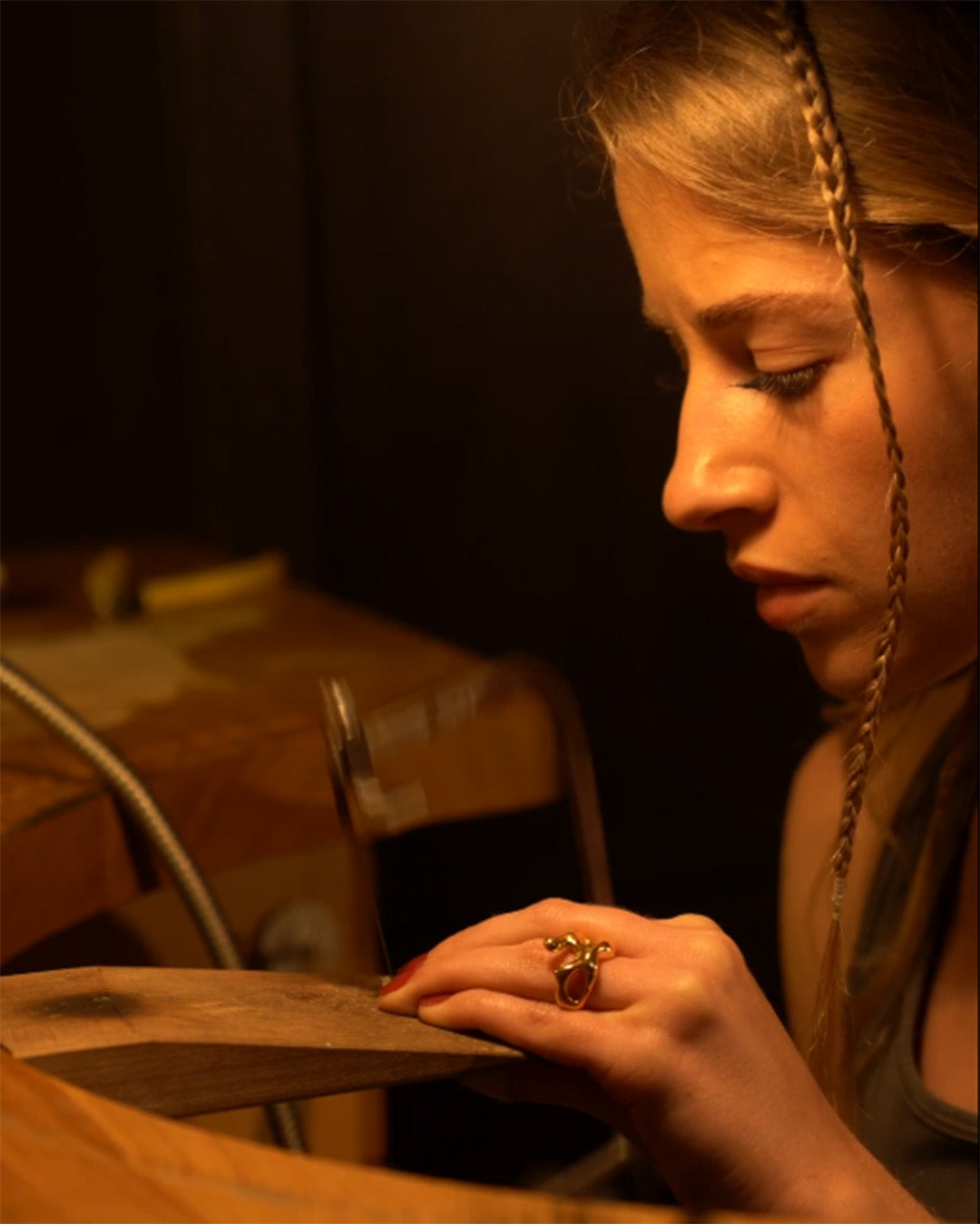 Embracing Spontaneity: Céphéide's Distinctive Jewelry Craftsmanship
The jewelry is crafted by sculpting wax, which is a resin that is used in the lost-wax technique. After that, there's metalwork involved, and she works mostly on instinct, meaning she doesn't spend days planning a creation in advance: it's more of a very natural form of sculpting.
Then, to remove imperfections, she polishes it to achieve a shine and, finally, set any gemstones.

What makes the technique special is that Céphéide's jewelry embraces randomness and spontaneity. It's a pure and instantaneous artistic expression, drawing inspiration from a delicate, proliferating nature. This results in uniquely shaped pieces that appear ever-evolving, as if they can move before our eyes, avoiding a static form. This adds a dynamic and semantic aspect to the jewelry.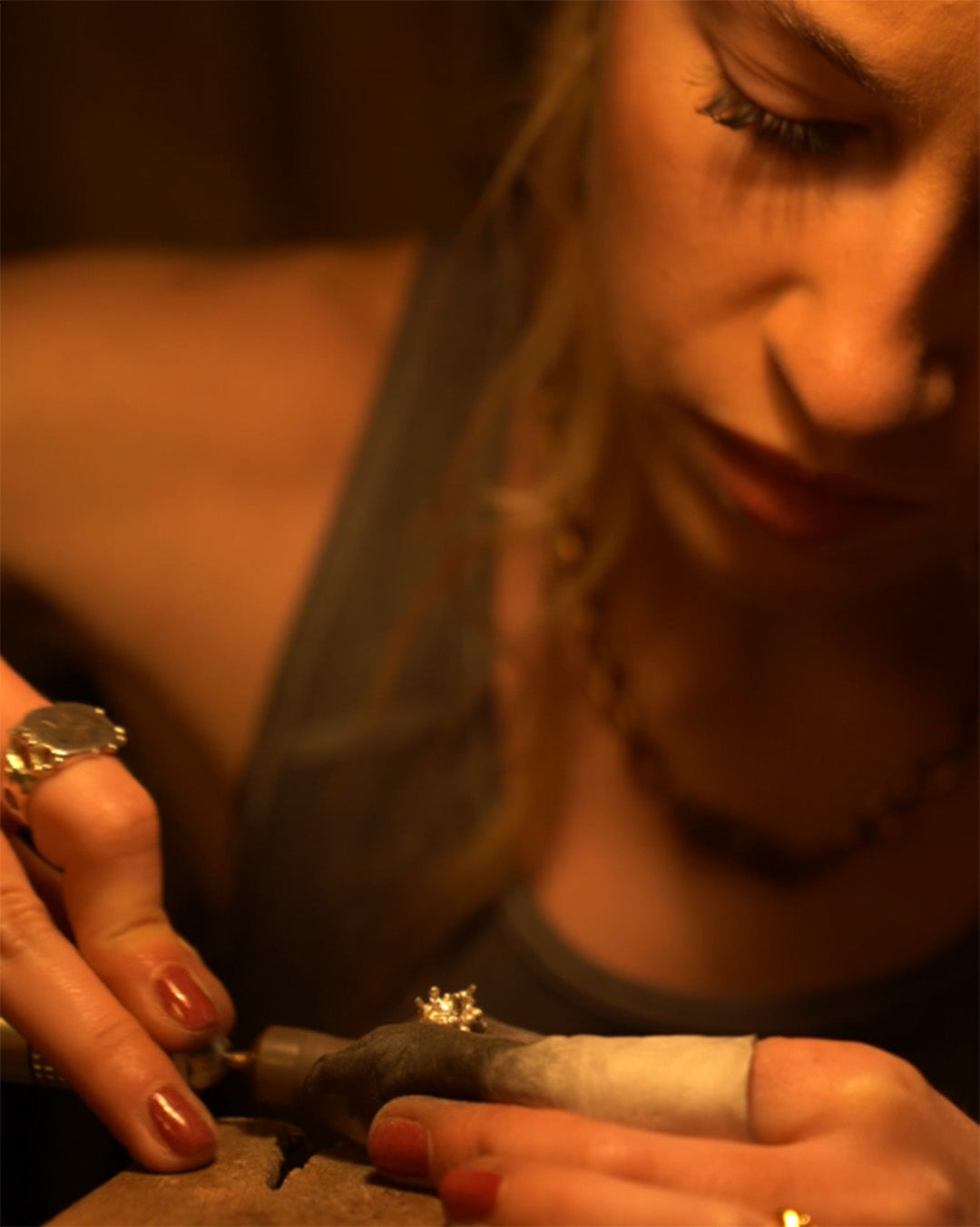 Wax Sculpting: Shaping Art with Evolutionary Precision
The primary material used for crafting these highly sculptural pieces is wax sculpting, rather than working directly with metal. The choice of wax allows for a sculpting process akin to working with clay, enabling the addition and removal of material as desired and allowing the form to evolve according to the artist's vision. This choice offers the advantage of creating pieces that can continually evolve. In contrast, working directly with metal is less forgiving, offering fewer opportunities to backtrack or alter the form, requiring a more deliberate approach.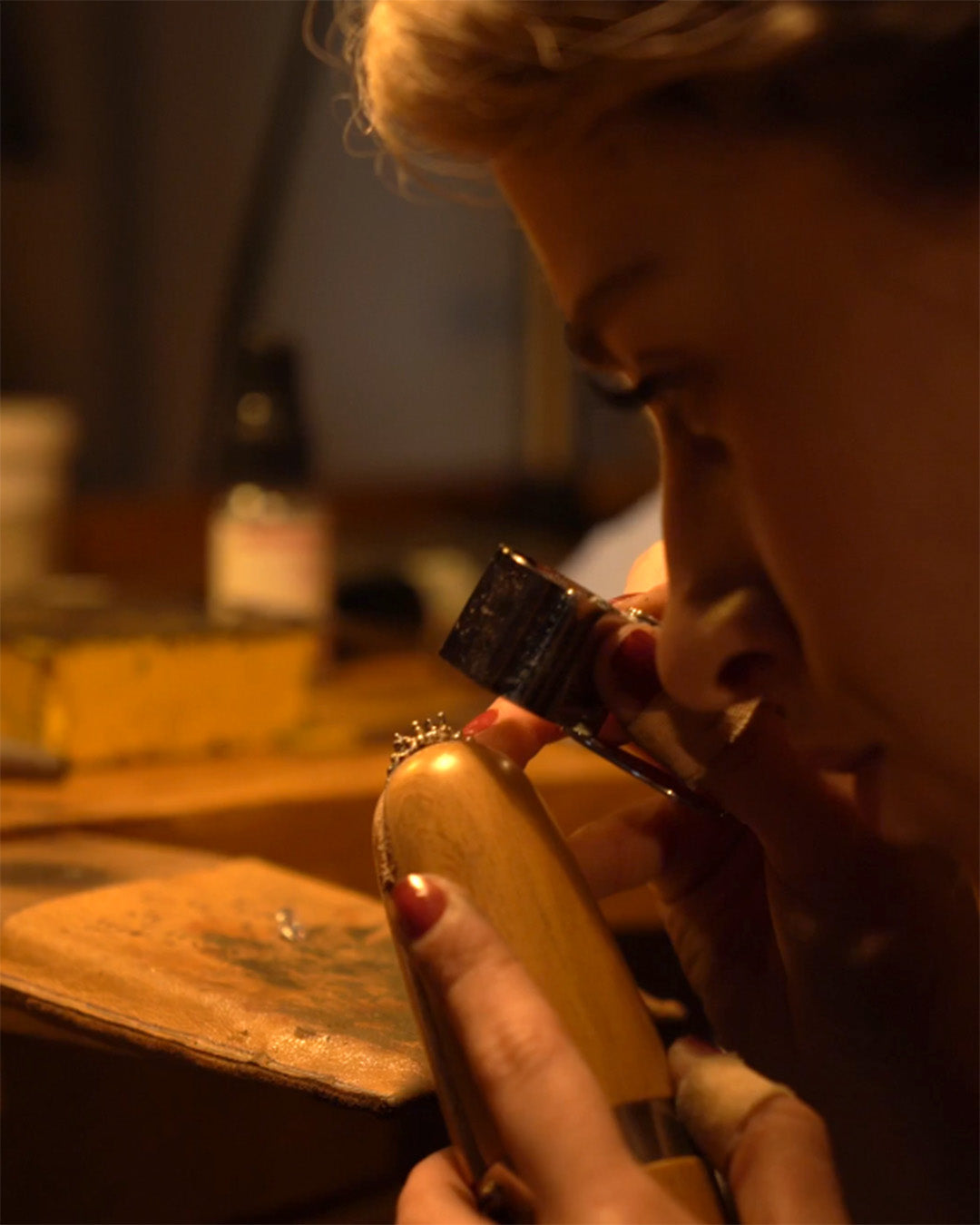 Fluid Creations: Nature's Ever-Evolving Inspiration
The artist draws inspiration from a delicate, evolving nature that proliferates, resulting in pieces with a distinctive porous and fluid quality. Like many artists, the themes revolve around the evolution of nature and movement, though the specific ideas underlying the creations may vary. Visually, this inspiration resonates deeply, providing a means for a spontaneous expression. The artist's work is not static; it evolves until it aligns with their vision, a process that stops when the creation satisfies their artistic sensibilities. Coming from a background in high jewelry, this expressive approach offers a therapeutic dimension and a departure from the traditional world of Place Vendôme, adding a unique and cherished aspect to their creations.
No, there is absolutely no nickel in them.
I do, in case of special request do reach out to TA-DAAN in chat or via e-mail and we'll let you know if we can meet your needs.
As all the jewelry is crafted from precious metals, specifically 925 sterling silver, they are indeed water-resistant. However, to ensure their longevity, it's advisable to avoid contact with chemicals, perfumes, or body oils.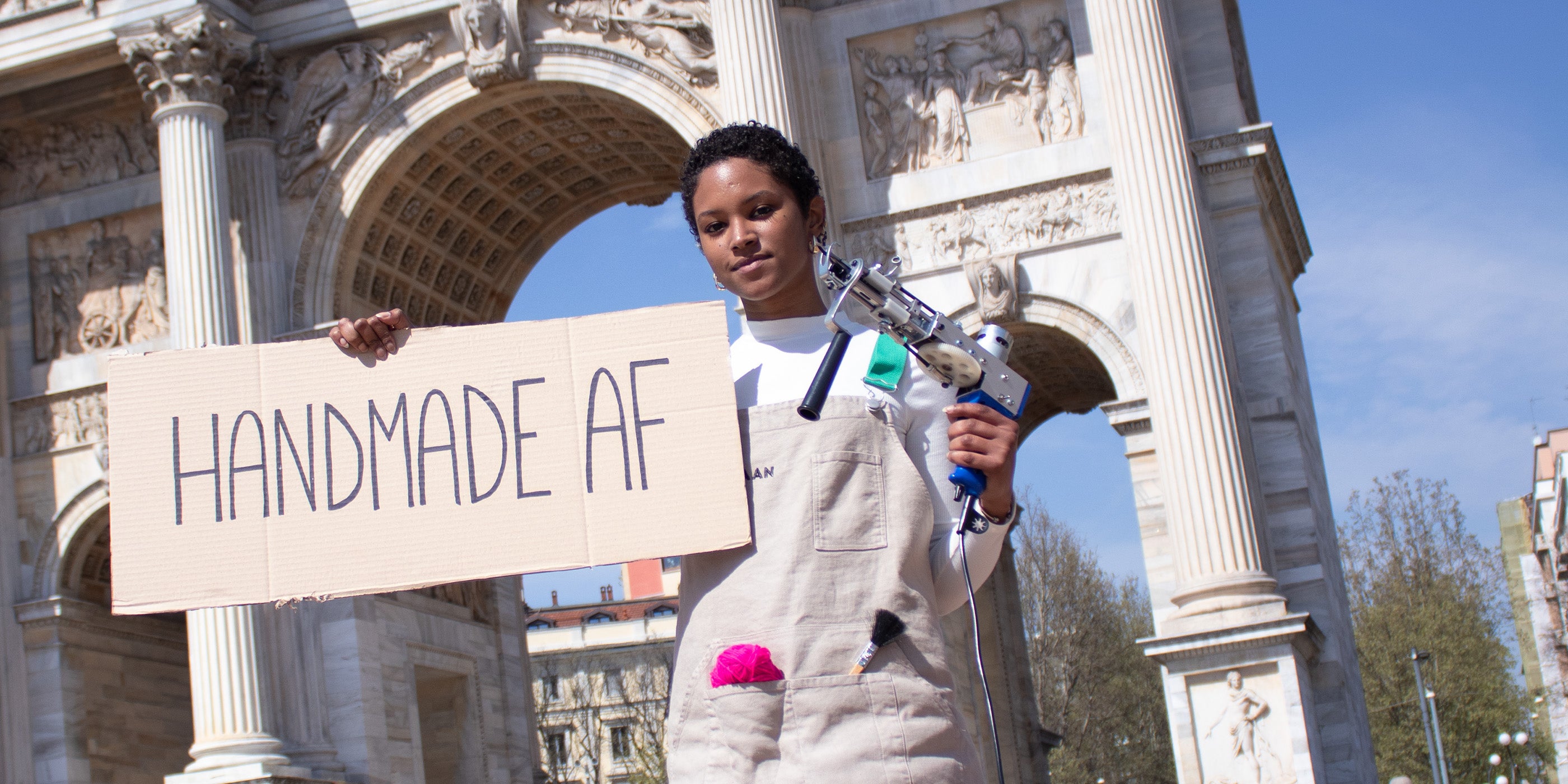 MORE THAN JUST PRODUCTS
An ever growing community
Artisans, designers and creative minds are the protagonists! Do you want to join this amazing community? Reach out to us!