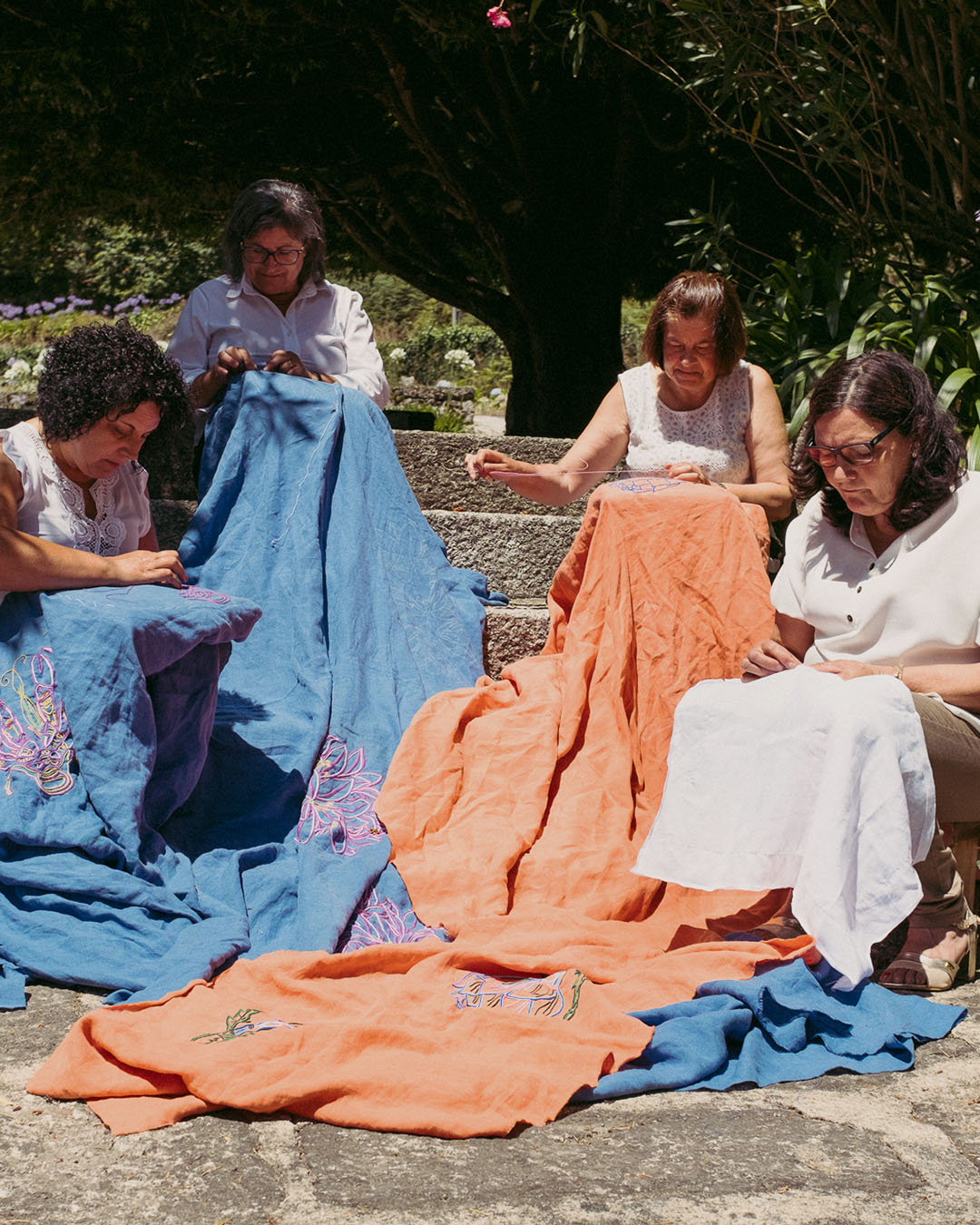 ANDRE CAMPANTE and CATARINA CUNHA
Campante
Porto, PORTUGAL
"Revive the captivating charm of an age-old tradition."
Founded by friendly duo André and Catarina in 2020, Campante is a Portuguese tableware brand specialising in local embroidery techniques and partnering with resident artisanal experts to revive and sustain this traditional craft.

When returning to Porto to found a new family Andre as been inspired from the will of his wife of transforming her hereditary embroidery linens into beautiful new contemporary table linens.
Reviving practices such as the century-old Bordado weaving technique, the brand is supporting creative communities while beautifully presenting its local cultural identity. Through this revitalisation of the craft, it is a reminder that tradition is not to be forgotten but to be reinvented.

Campante works with local embroidery artisans to produce its collections of napkins, table runners, placemats and tablecloths, bridging the gap between traditional craft and contemporary design.

Across its collections of table linen, the brand draws stimulus from the natural world to bring its creations to life, with a mission to enhance and enrich the ritual of dining through exquisite craftsmanship and beauty.
more about Campante
Value in the details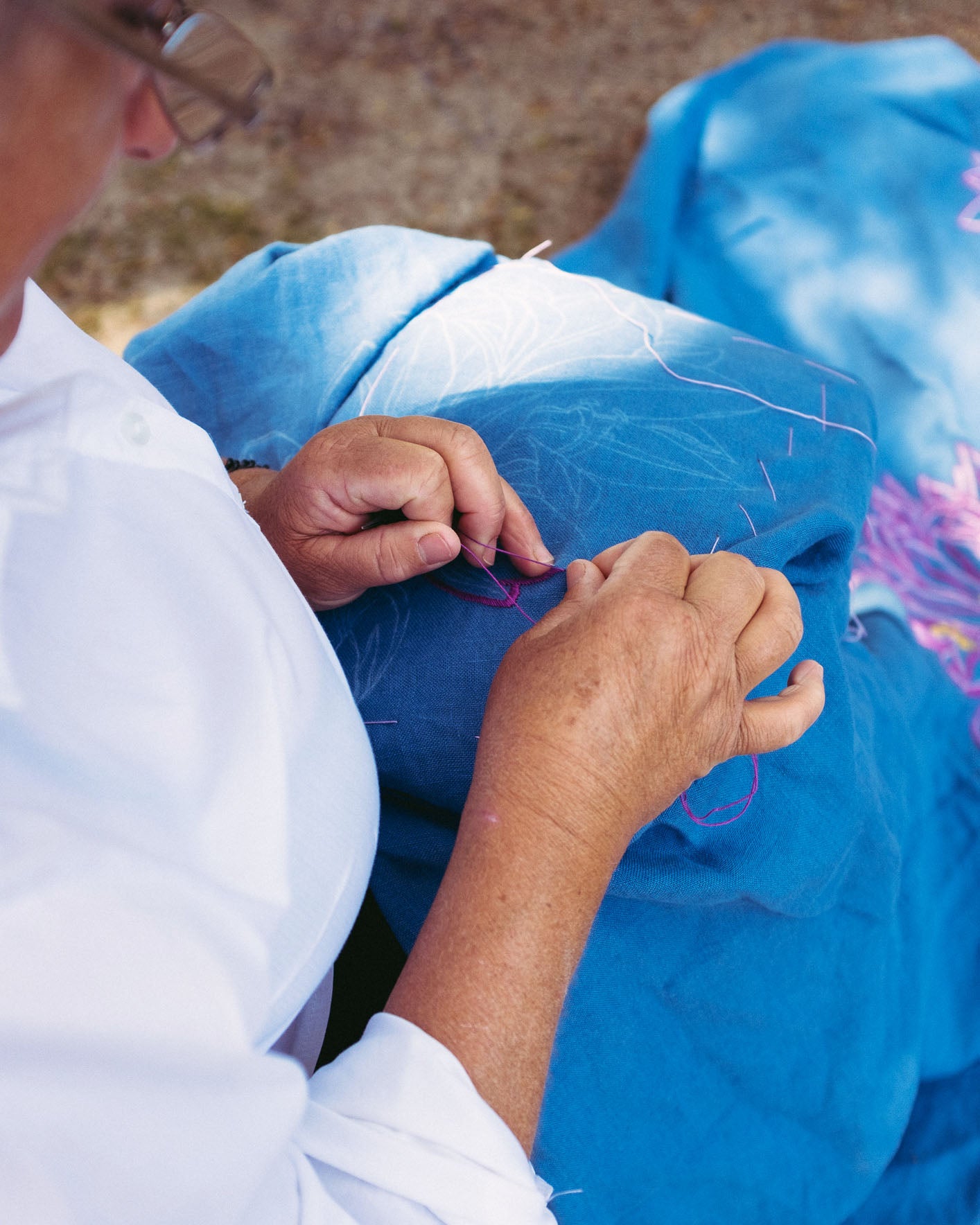 Campante's Artisanal Embroidery Unveiling Cultural Identity in Luxurious Table Linen Collections
Campante works with local embroidery artisans to produce luxurious collections of table linen. Revitalising practices such as the Bordado weaving technique, a traditional skill from the region developed for domestic use and trousseaux, this exquisite artistry beautifully presents our cultural identity.

The process begins by risking the motifs onto each piece of linen. This is done by hand, produtct by product.

Then the artisans embroider on top of these motifs, bringing them to life, giving them colour and prominence.
Finally, each product is hemned, also by hand.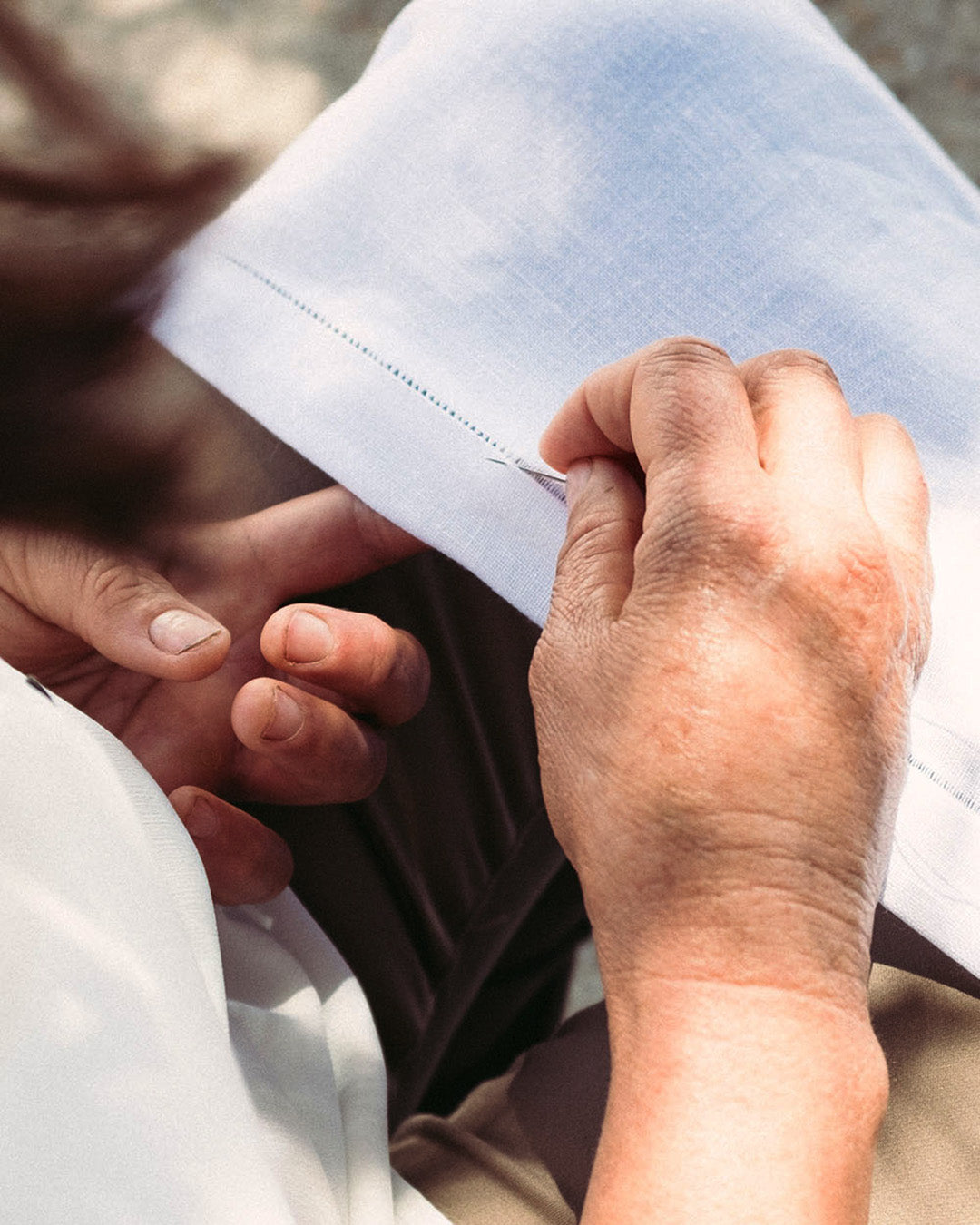 Luxurious Craftsmanship: Campante's Timeless Elegance in Linen and Cotton Creations
Campante uses linen and cotton for its products. The cotton it´s used for thread for the embroidery.
The linen come in raw and the dyed in the colour Campante chooses for its collections and then washed to get it´s texture.
By choosing the finest linens Campante ensure quality that can be treasured for generations.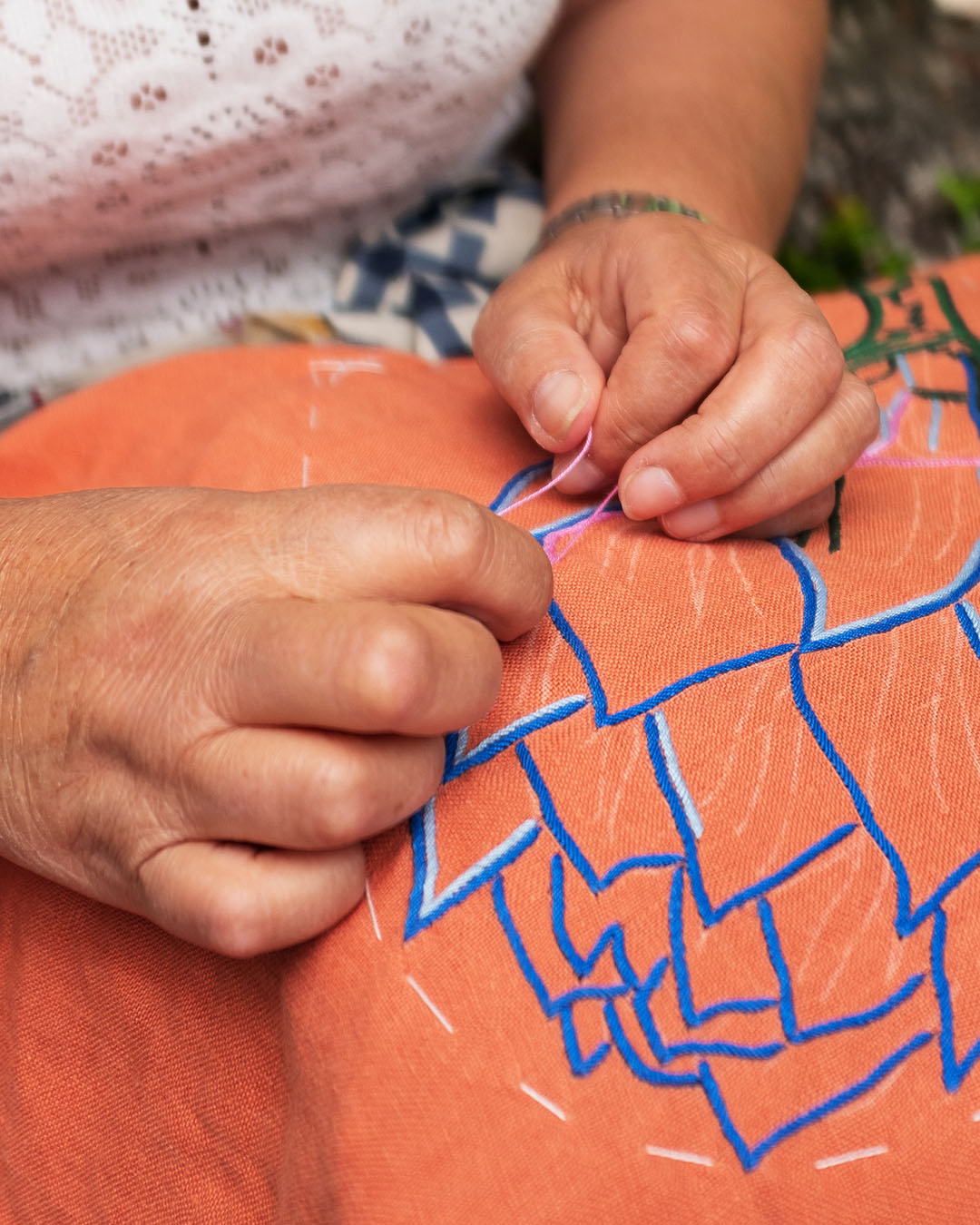 Crafting Traditions: Campante's Tableware as a Testament to Portuguese Heritage
Campante tableware is more than a brand; it's a guardian of heritage, reminding us that tradition is not to be forgotten but reinvented. The legacy of skilled craftsmanship lives on forever, transforming every meal into a celebration and turning each piece into a timeless testament to the enduring beauty of Portuguese embroidery.

Campante wants to elevate the dining experience by reviving the captivating charm of an age-old tradition, encouraging shared experiences and unforgettable moments around the table and connecting the past with the present through the beauty of each creation.
We do, in case of special request please contact us and we´ll let you know if can meet yout needs.
Use only cold water to wash the products.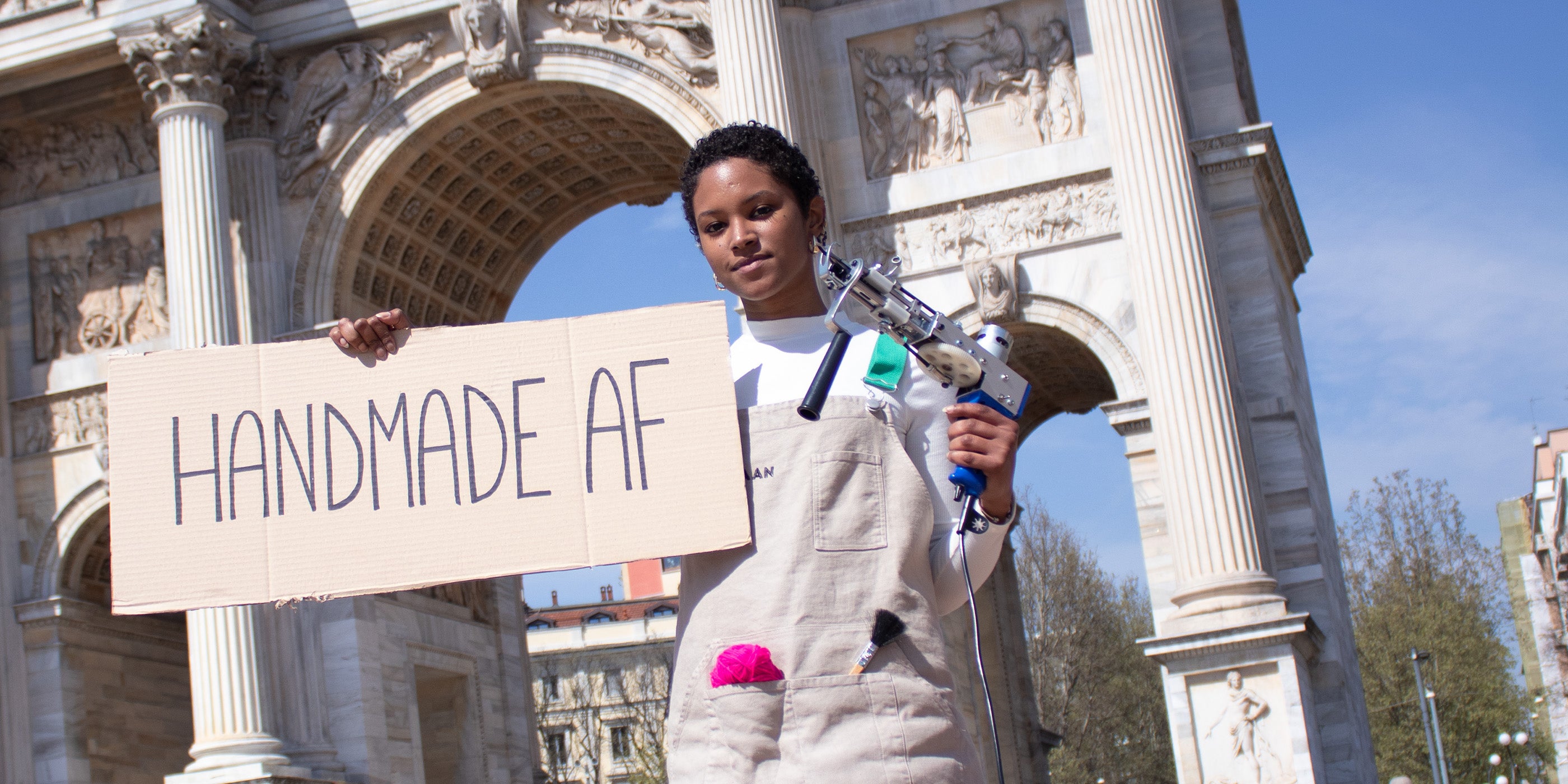 MORE THAN JUST PRODUCTS
An ever growing community
Artisans, designers and creative minds are the protagonists! Do you want to join this amazing community? Reach out to us!