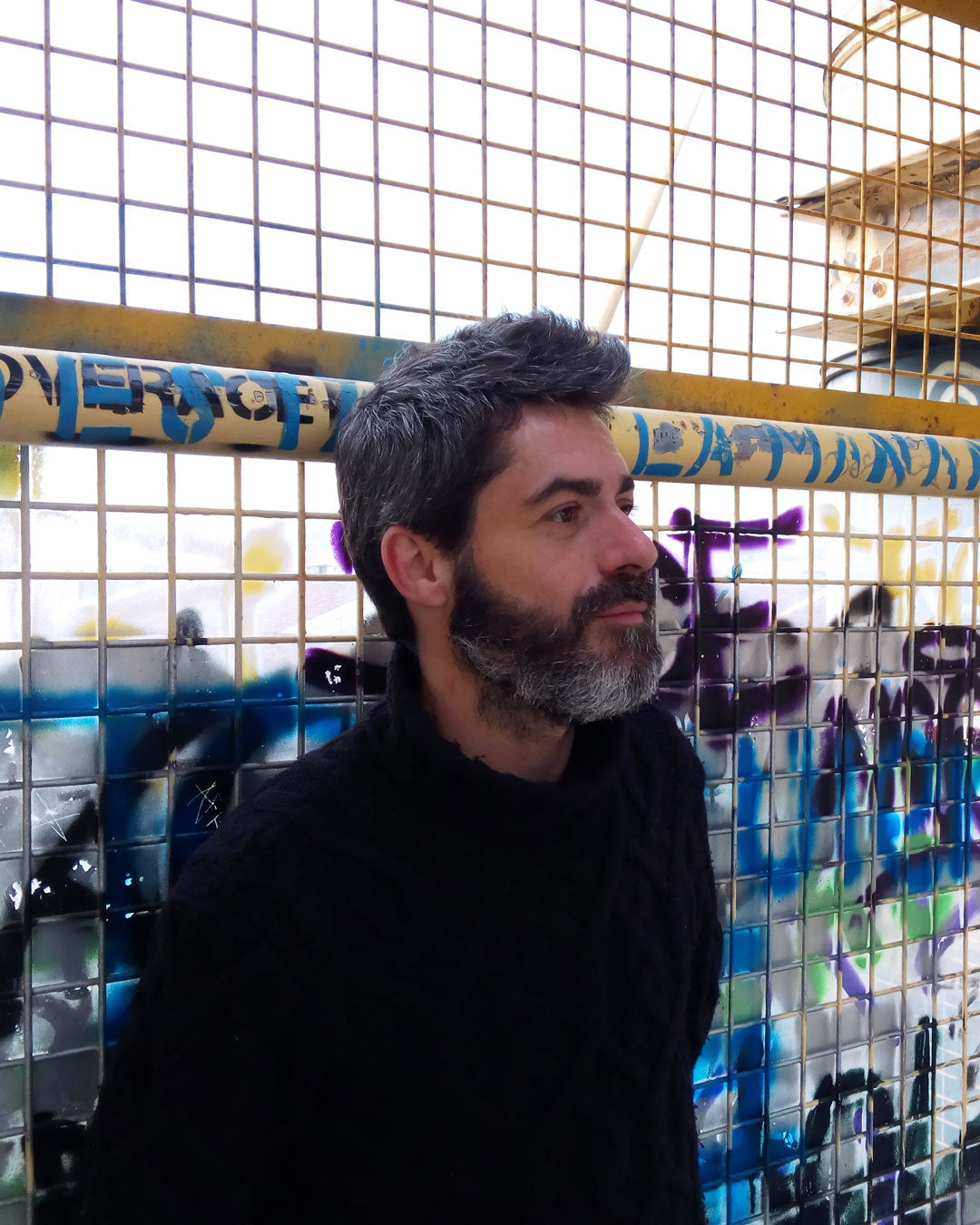 ALEX AÑÓ
Alexfrosum
Barcelona, Spain
"Organic and transparent shapes with color details, looking for the simple."
Alexfrosum is the renowned glass brand founded by Alex, an accomplished artist who studied at the prestigious Massana School in Barcelona. After specializing in various glass techniques, Alex's passion for glassblowing flourished during a transformative stage in Germany, prompting him to dedicate himself wholly to this art form.
Alexfrosum's collection showcases delicate and exquisite pieces adorned with distinctive pointy decorations. Alex's meticulous attention to detail and carefully studied color combinations result in stunning works of art.

Each piece reflects Alex's expertise and love for glassblowing, captivating viewers with its unique beauty. Through Alexfrosum, Alex continues to push the boundaries of glassblowing, creating breathtaking pieces that evoke wonder and leave a lasting impression.
more about Alexfrosum
Value in the details
Fascinating glass blowing
Alex works with the technique of blown glass, not using molds. This way he knows for sure that each piece is truly unique.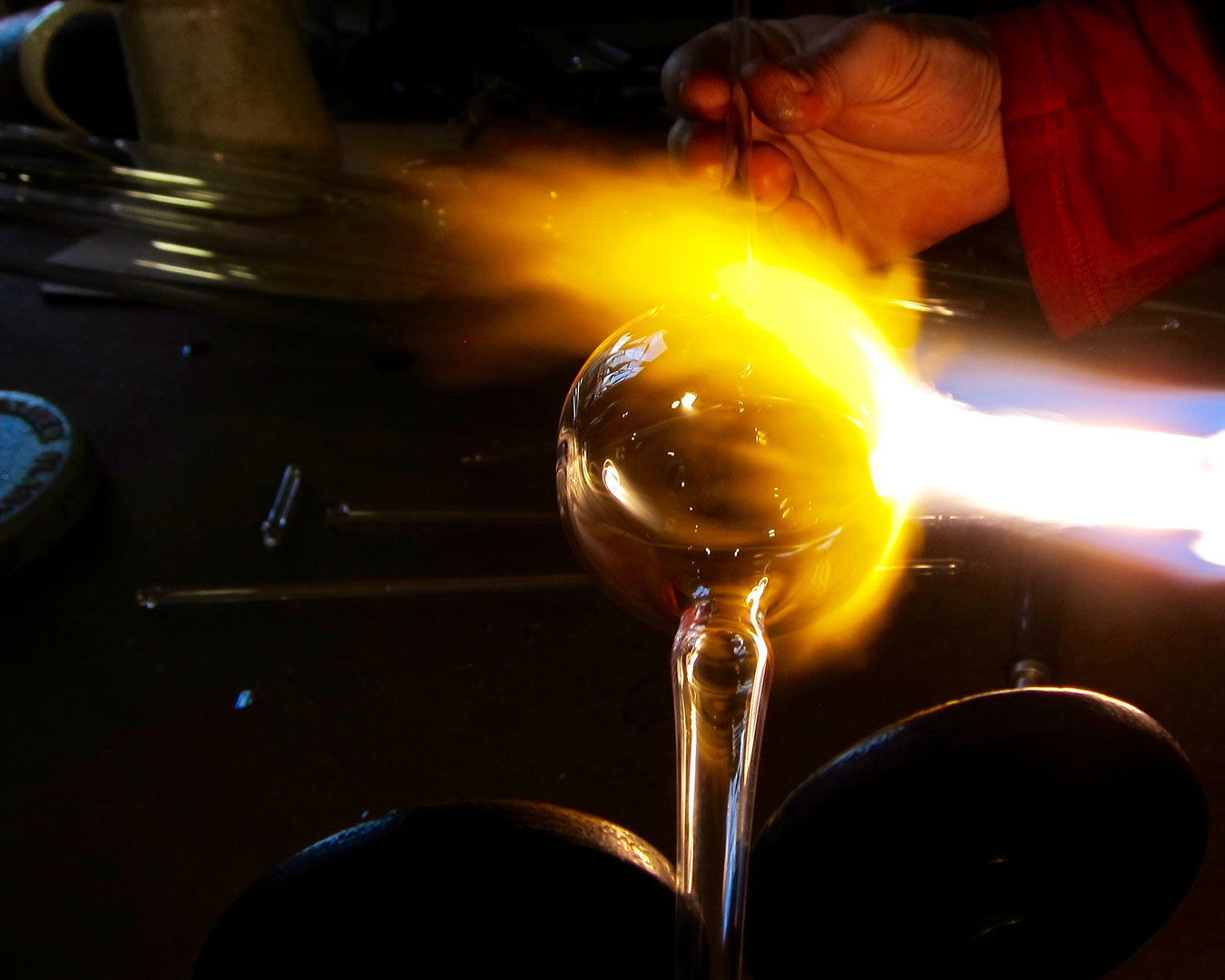 Durable high quality material
The glass Alex uses is borosilicate, a type of very hard glass known for its exceptional quality and durability. Borosilicate glass is composed of silica and boron trioxide, which gives it unique properties that make it highly resistant to thermal shock and chemical corrosion.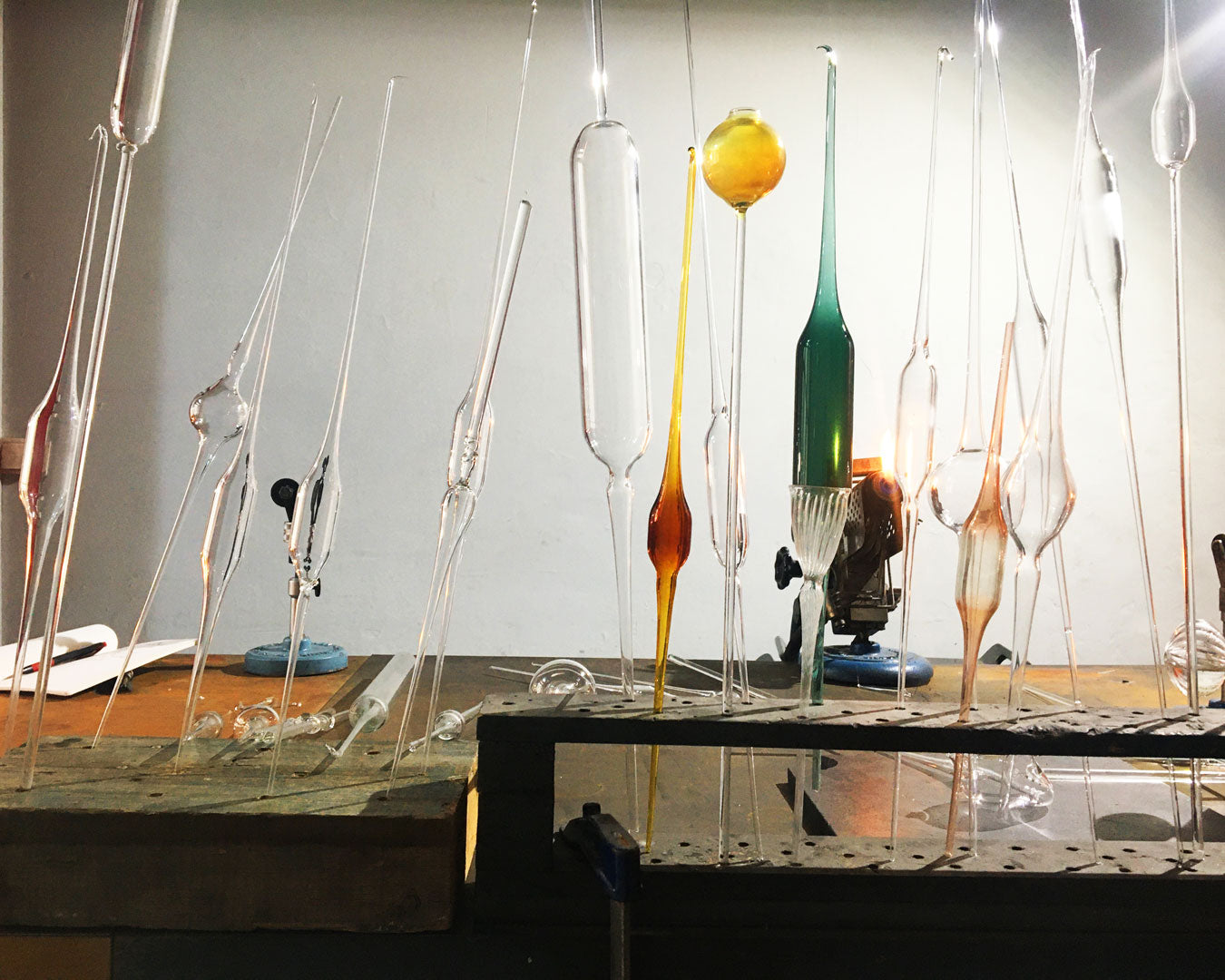 Natural and minimal
On Alex vases, you can notice a harmonious fusion of minimalist language and intricate design, where nature's ethereal essence takes center stage. The artist's keen attention to detail allows the natural elements to shine through with striking simplicity.
Of course they are! Bottles and glasses can contain every beverage you like.
Yes, you can put glasses and bottles in the dishwasher.
To obtain the best results we suggest to cleaning the pieces with alcohol and rinse the pieces with distilled water.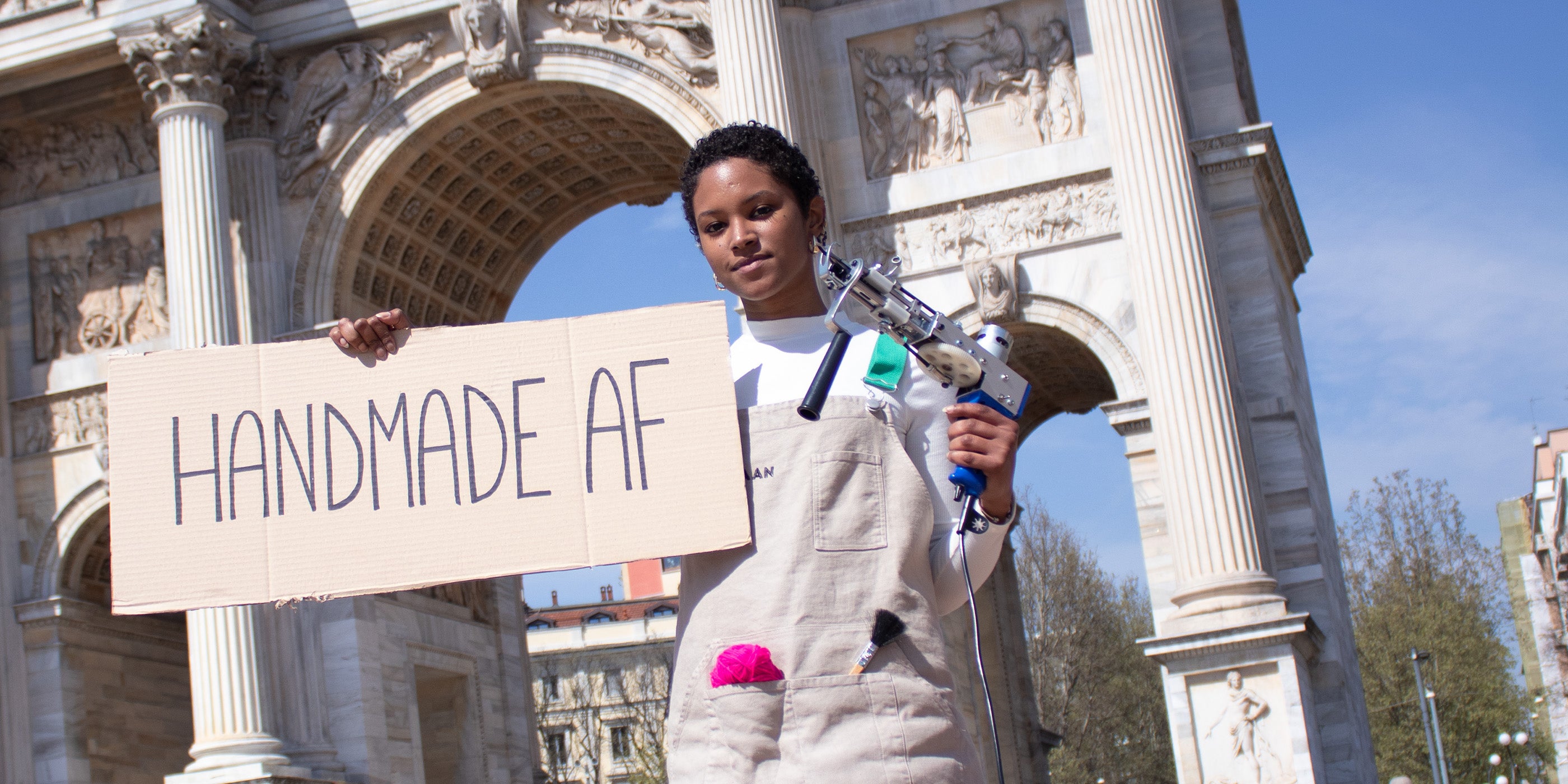 MORE THAN JUST PRODUCTS
An ever growing community
Artisans, designers and creative minds are the protagonists! Do you want to join this amazing community? Reach out to us!