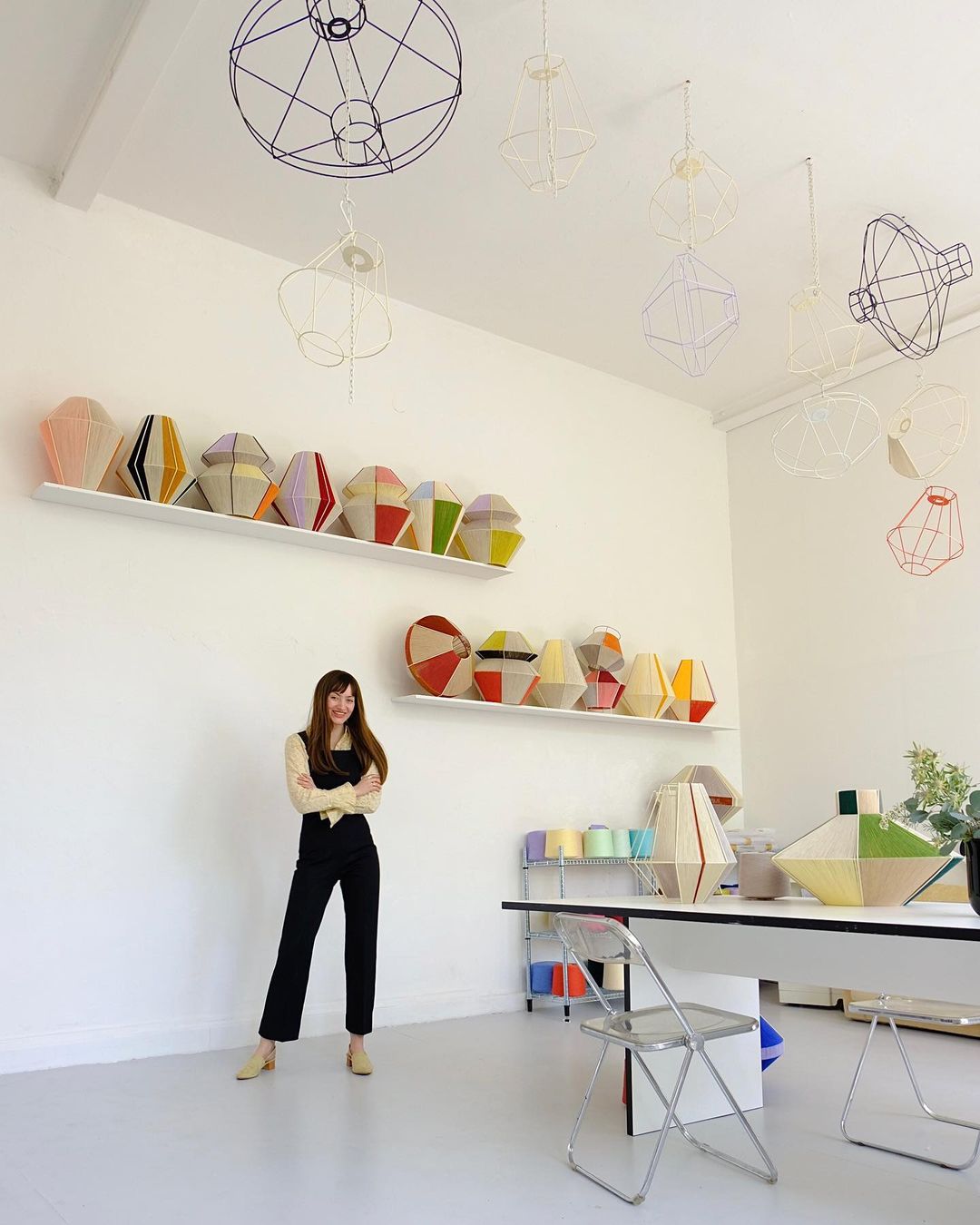 INGA WERA JANE HEYMANN
Wera Jane Design
Leipzig, Germany
"She creates functional art and collectible design."
Inga Wera Jane Heymann is interested in the performance, rituals, and gestures of the everyday.
Taking a research approach to design by looking at the inherent narrative of furniture, the poetics of daily life and the spatial relationship between objects and the body.

IWJ is a product designer whose work focuses on enhancing the enjoyment of everyday objects.
more about Wera Jane Design
Value in the details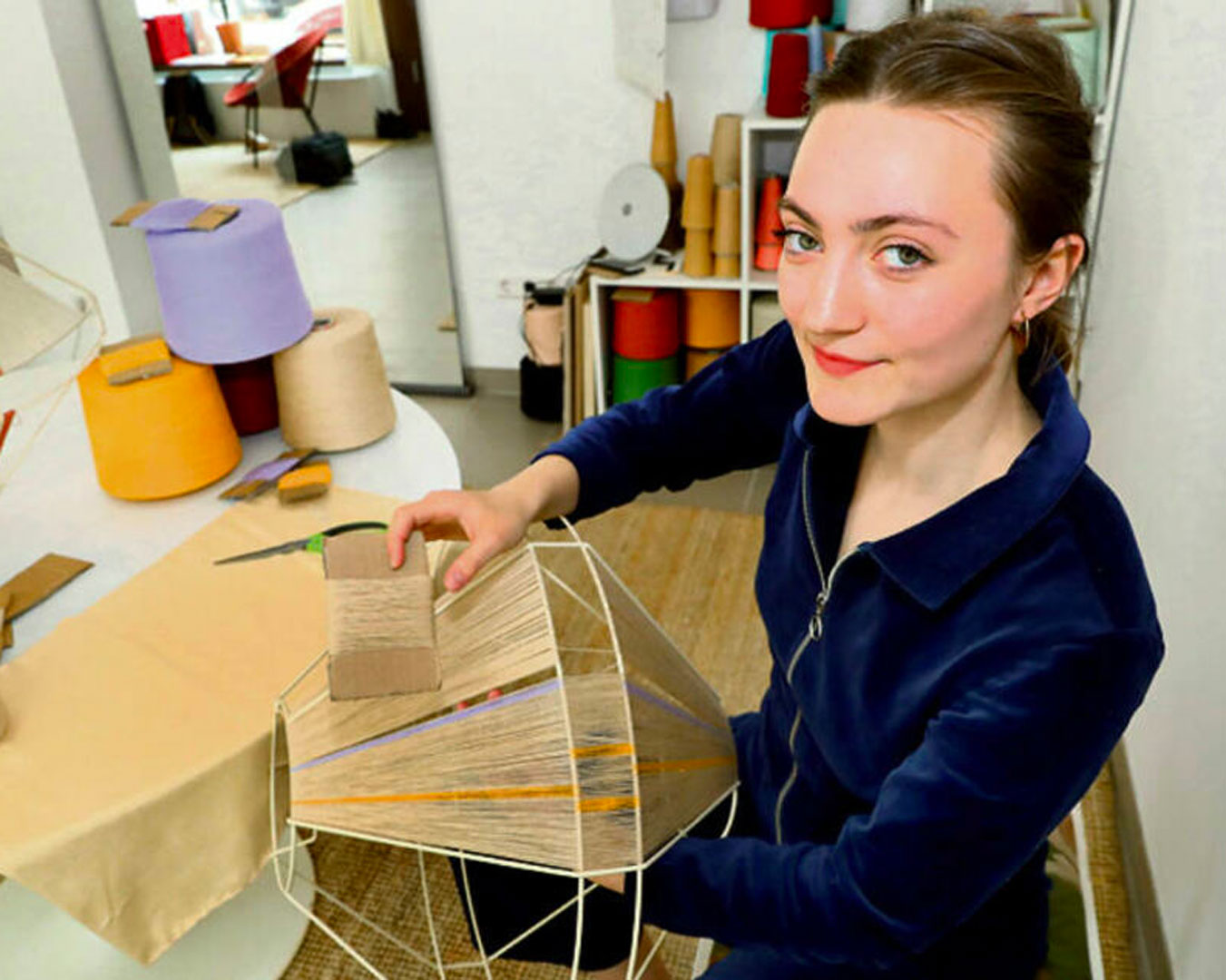 Handemade
Each lamp is unique and completely handmade.
Their painted structural frames are produced by a local metal workshop, and Heymann hand-weaves these in her studio with Italian cotton thread.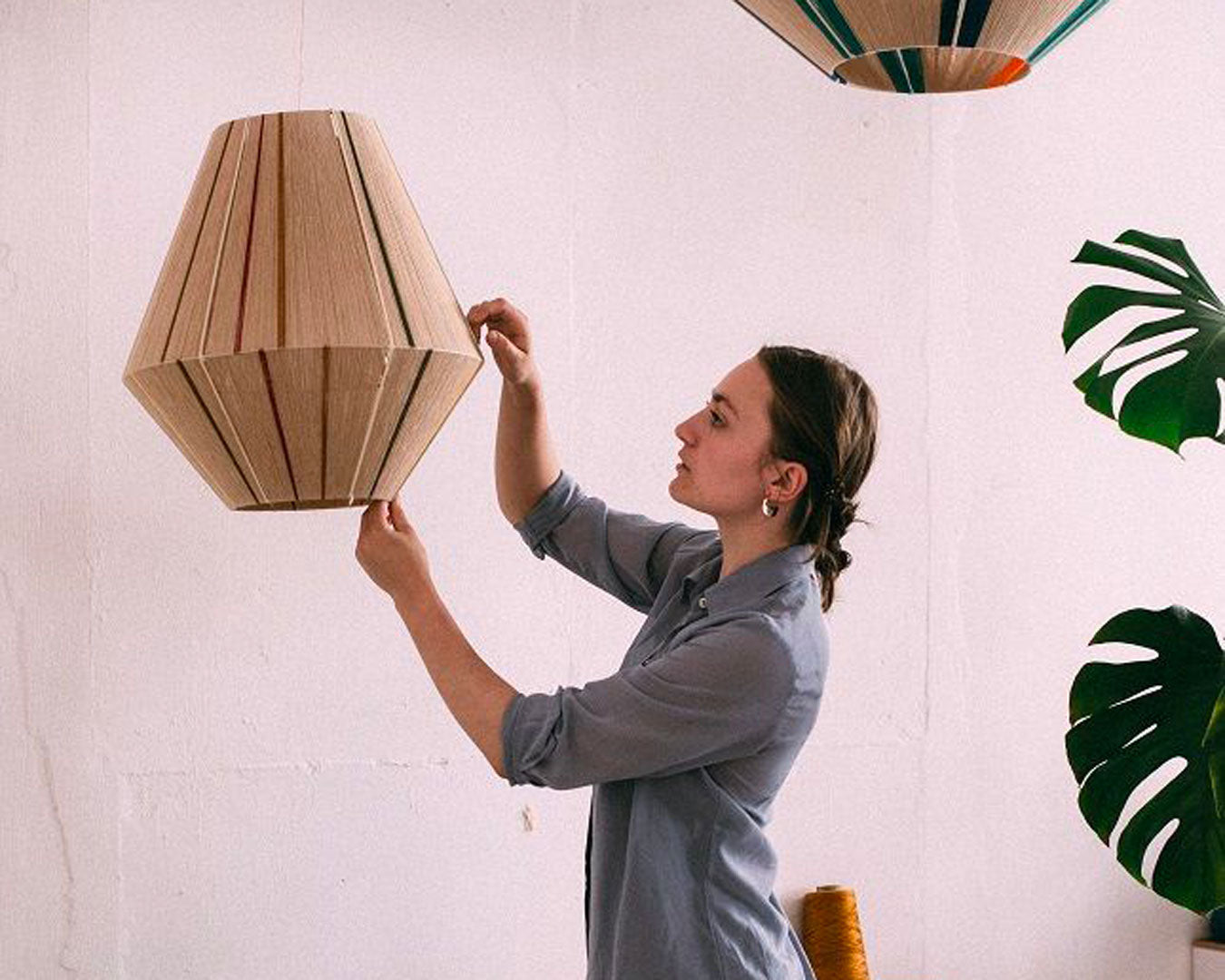 Style
She makes lamps in a variety of styles and sizes, including pendants and table lamps. From a distance, they resemble ancient, angular vases, and they range in depth and height from the relatively shallow "flying saucer" shapes to more elongated lanterns.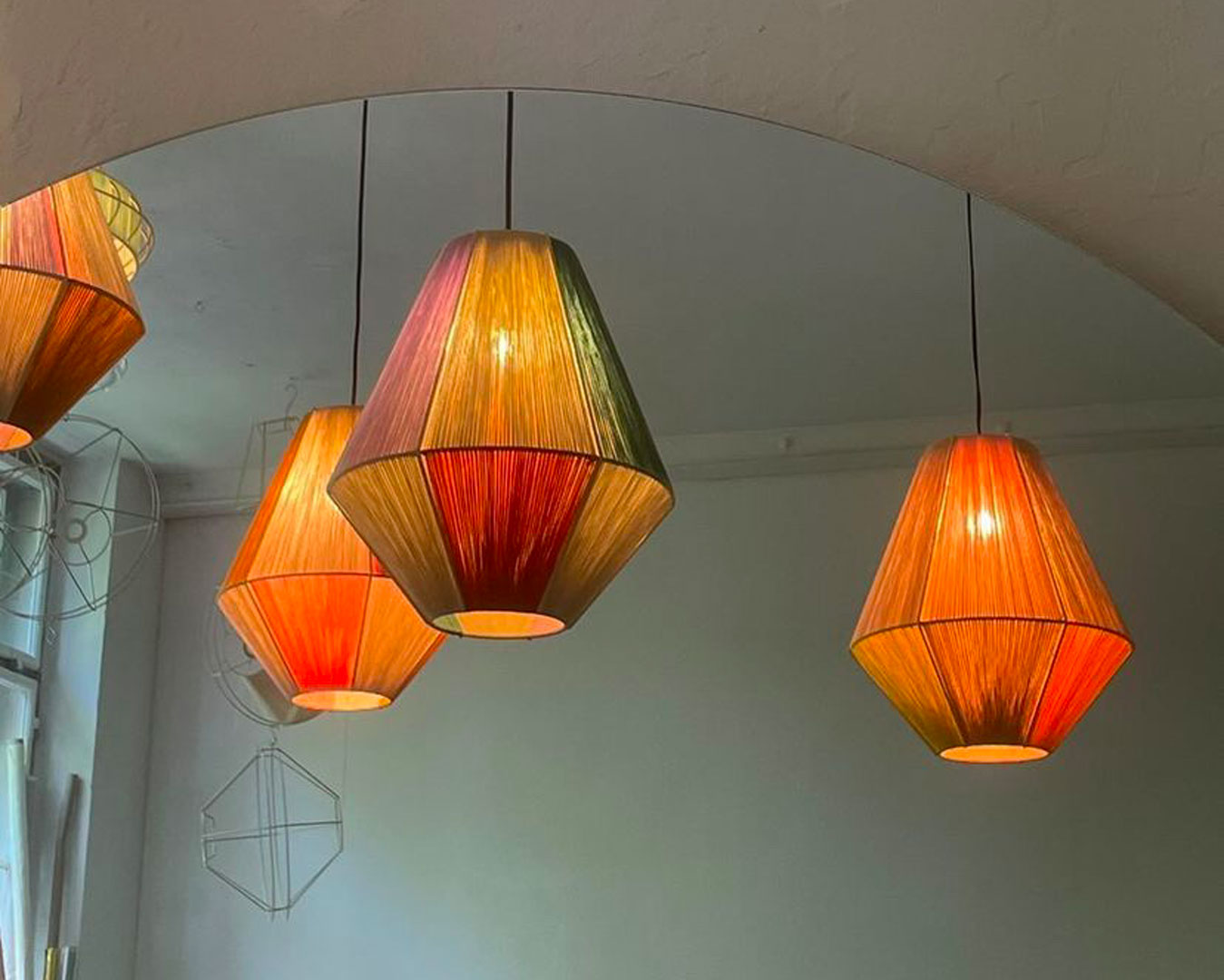 Day and night
Such combinations ensure that the lamps are as appealing by day as they are by night, when their produce a softly slatted, atmospheric light.
You'll receive the lamp and the cable with easy instructions to hang your lamp. The light bulb is not included.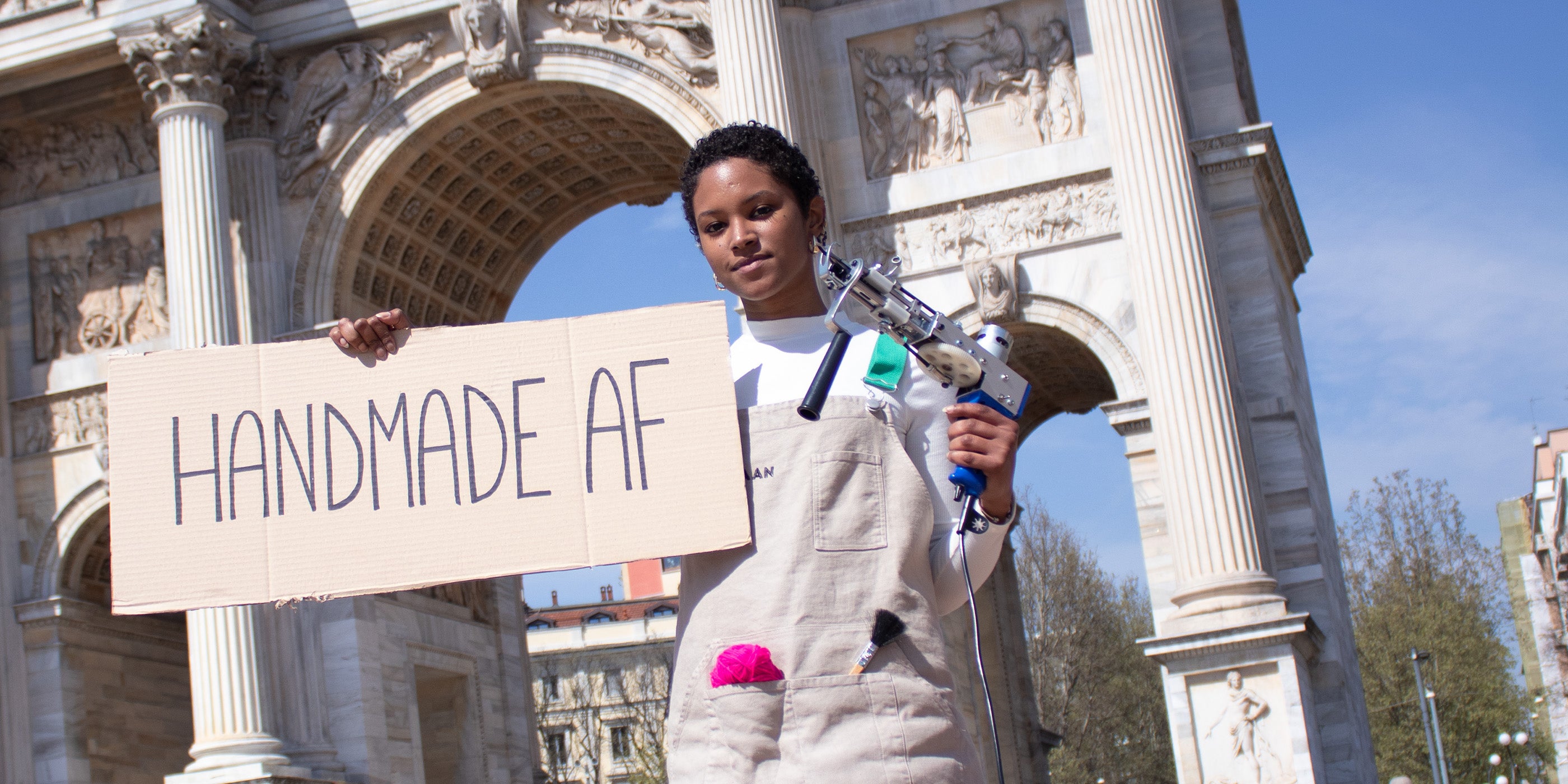 MORE THAN JUST PRODUCTS
An ever growing community
Artisans, designers and creative minds are the protagonists! Do you want to join this amazing community? Reach out to us!