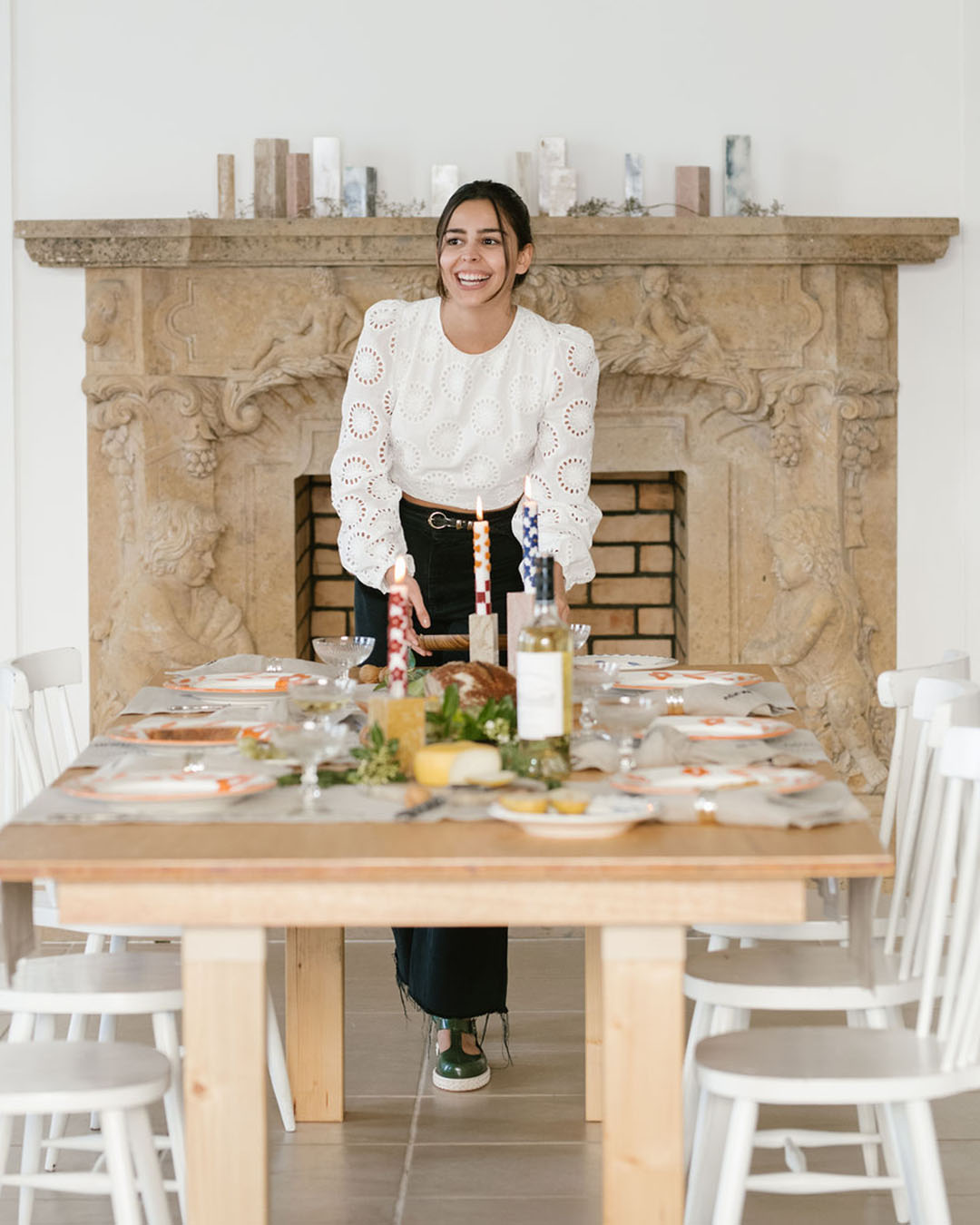 RAQUEL SOUZA
Valsa Home
Lisbon, PORTUGAL
"ARTISANAL & UNIQUE TABLESCAPE."
Raquel Souza is a Brazilian interior designer who followed her heart to Lisbon two years ago. An endlessly curious soul, she finds joy in the beauty of life's simplest things.
It is her love for the stories shared around the table that ignited her passion for tableware.
Her global travels serve as a source of inspiration for her exceptional and wide-open undertakings.
Although she initially began her professional journey as an environmental engineer, Raquel's instincts led her toward a career in interior and product design.

Fueled by her creativity and appreciation for artisanal work, she embarked on a journey to create her own brand of artisanal tableware. With each piece she crafts, Raquel weaves together her creativity, passion, and authentic stories that bring people closer together.
more about Valsa Home
Value in the details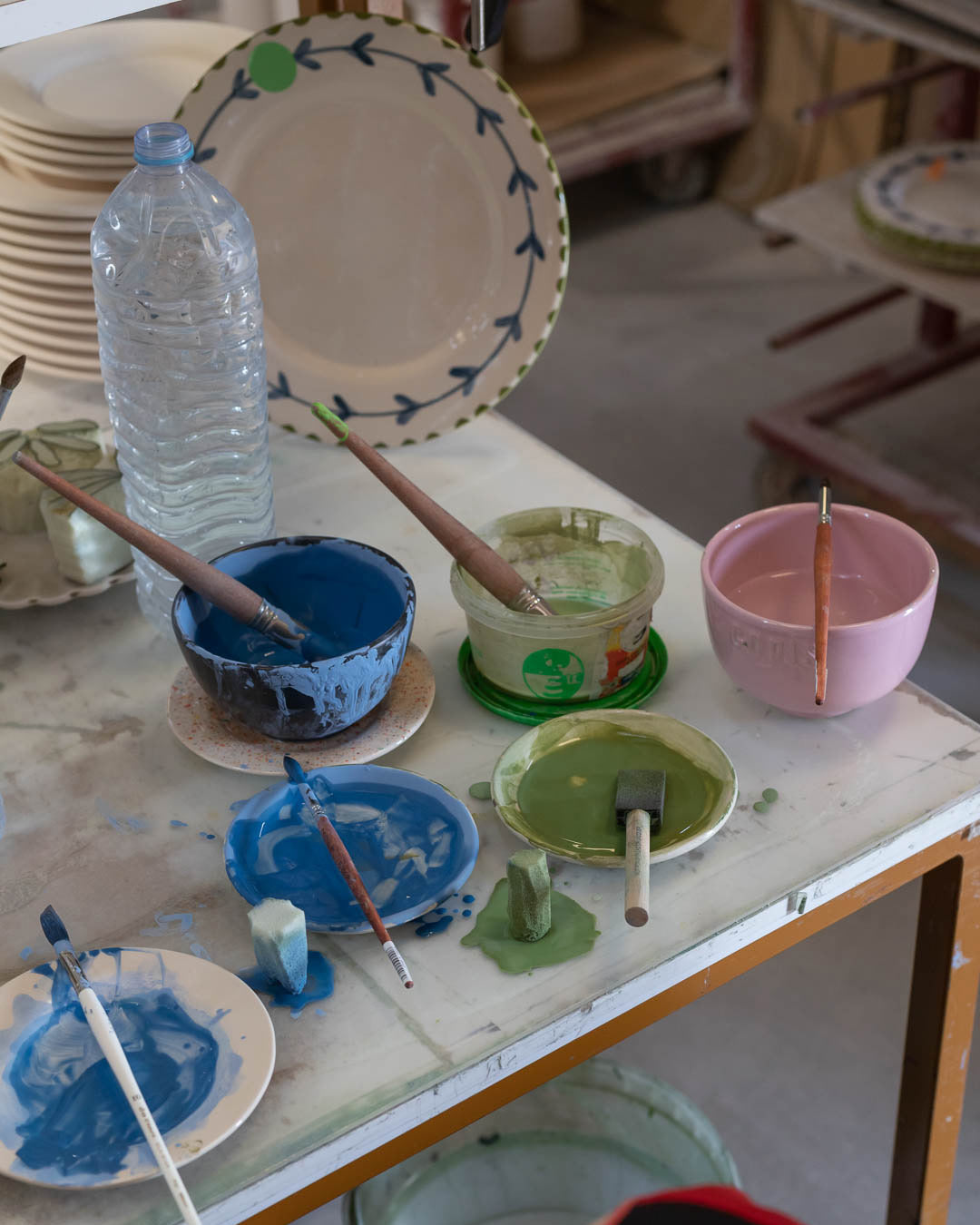 Celebrating Handmade Craftsmanship
Valsa Home products go through a meticulous process, where each step is infused with passion and dedication. It all begins with Raquel's captivating stories, inspiring exclusive patterns that come to life through the hands of skilled artisans. Whether it's hand-painting plates or intricately embroidering linens, Valsa Home celebrates traditional techniques, particularly the rich Portuguese ceramic traditions. The result is a collection of exclusive designs that carry the mark of human artistry, creating truly unique pieces for your home.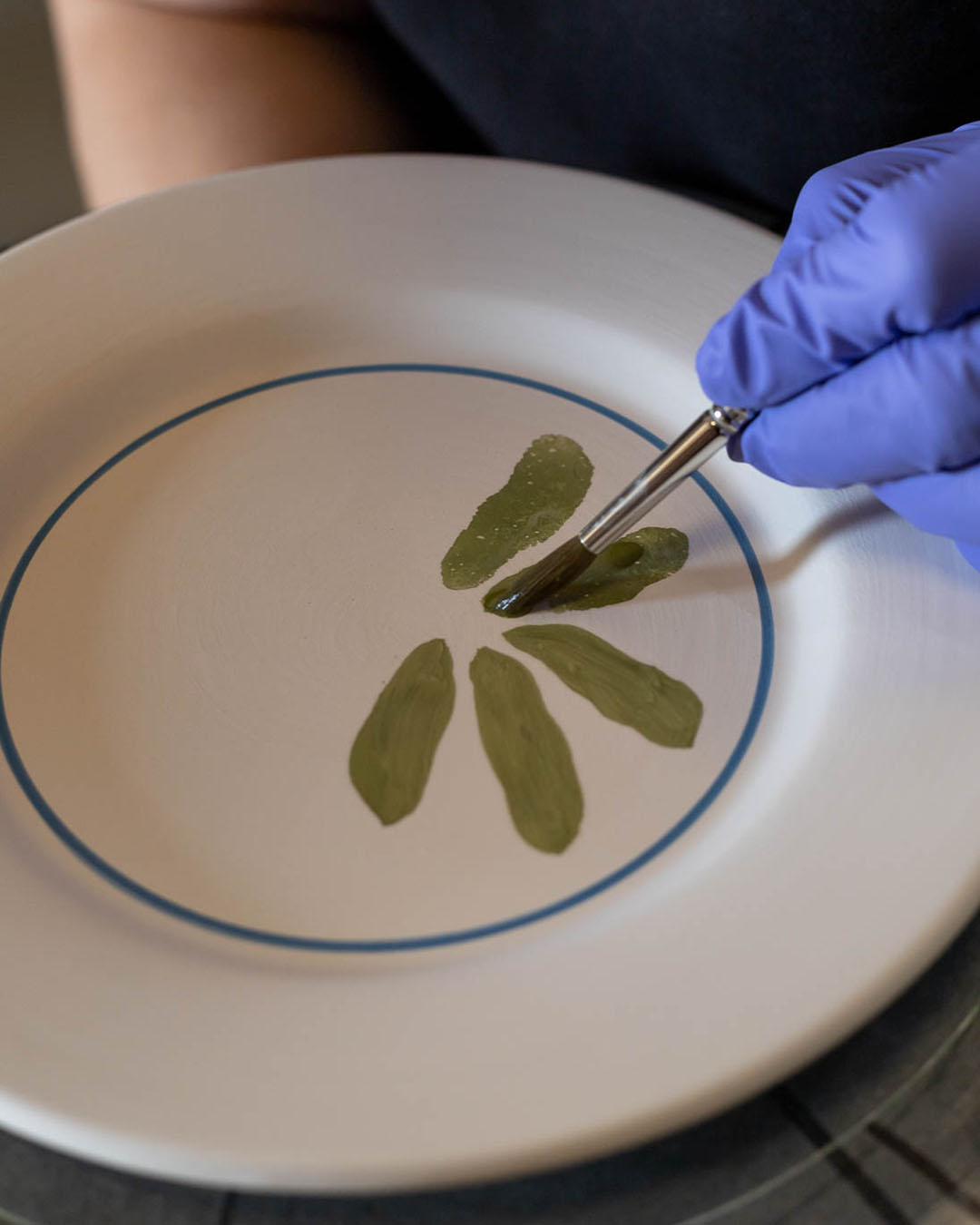 Safe Textiles for a Stylish and Healthy Home
They use traditional Portuguese ceramic for their plates and for the napkins OEKO-TEX® and EUROPEAN FLAX® certified linen fabric. STANDART 100 by OEKO-TEX® is a well-known independent certification system which tests textiles for harmful chemicals. OEKO-TEX STANDART 100® label guarantees that no toxic substances were used to produce the fabric and that it is safe to use in contact with human skin. The fabrics are tested for more than 100 harmful chemicals with the list being constantly updated every year.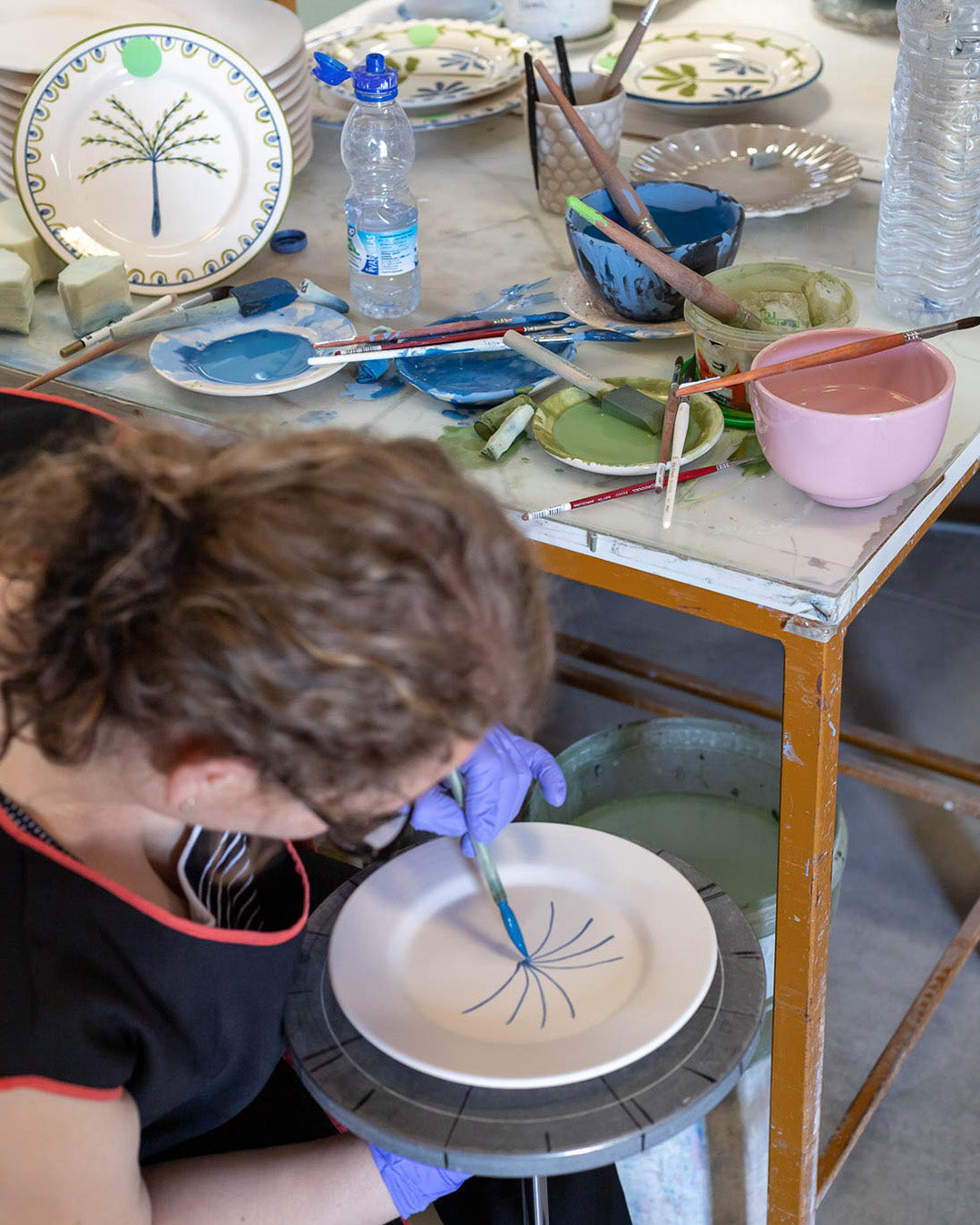 Raquel's Artistic Journey in Crafting Timeless Designs
Raquel draws inspiration from people's stories, the wonders of nature, and the beauty found in life's simplest joys. These influences shape her designs, reflecting both elegance and soulfulness. What brings Raquel the most joy is knowing that the creations become part of countless stories told around tables worldwide. From the initial draft to the finished product, she delights in witnessing the transformation of each piece, and it is this connection between people and our creations that fuels her passion.
Yes, at a low temperature, but we recommend hand washing for better preservation.
Yes, each one is hand-painted.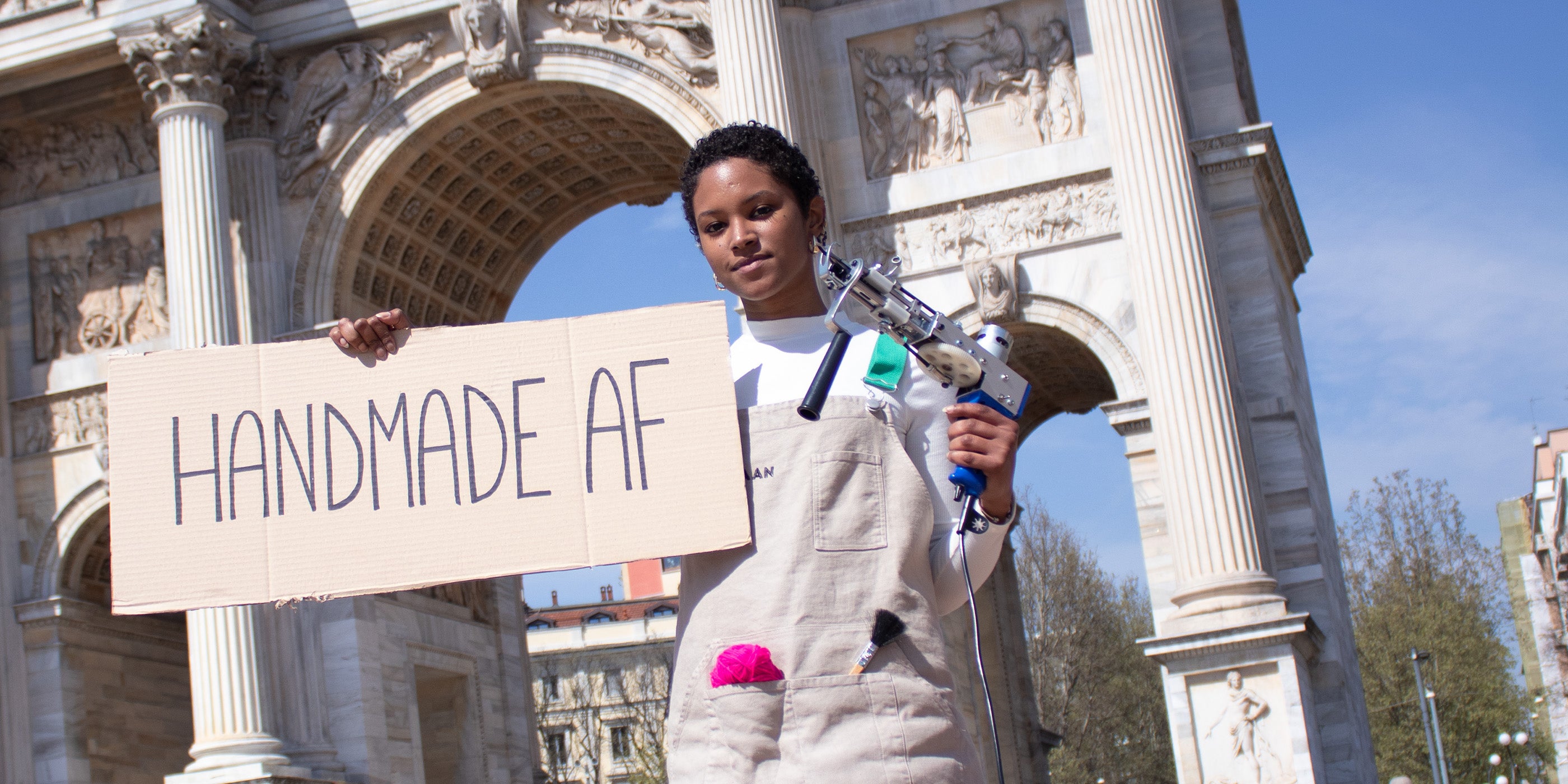 MORE THAN JUST PRODUCTS
An ever growing community
Artisans, designers and creative minds are the protagonists! Do you want to join this amazing community? Reach out to us!