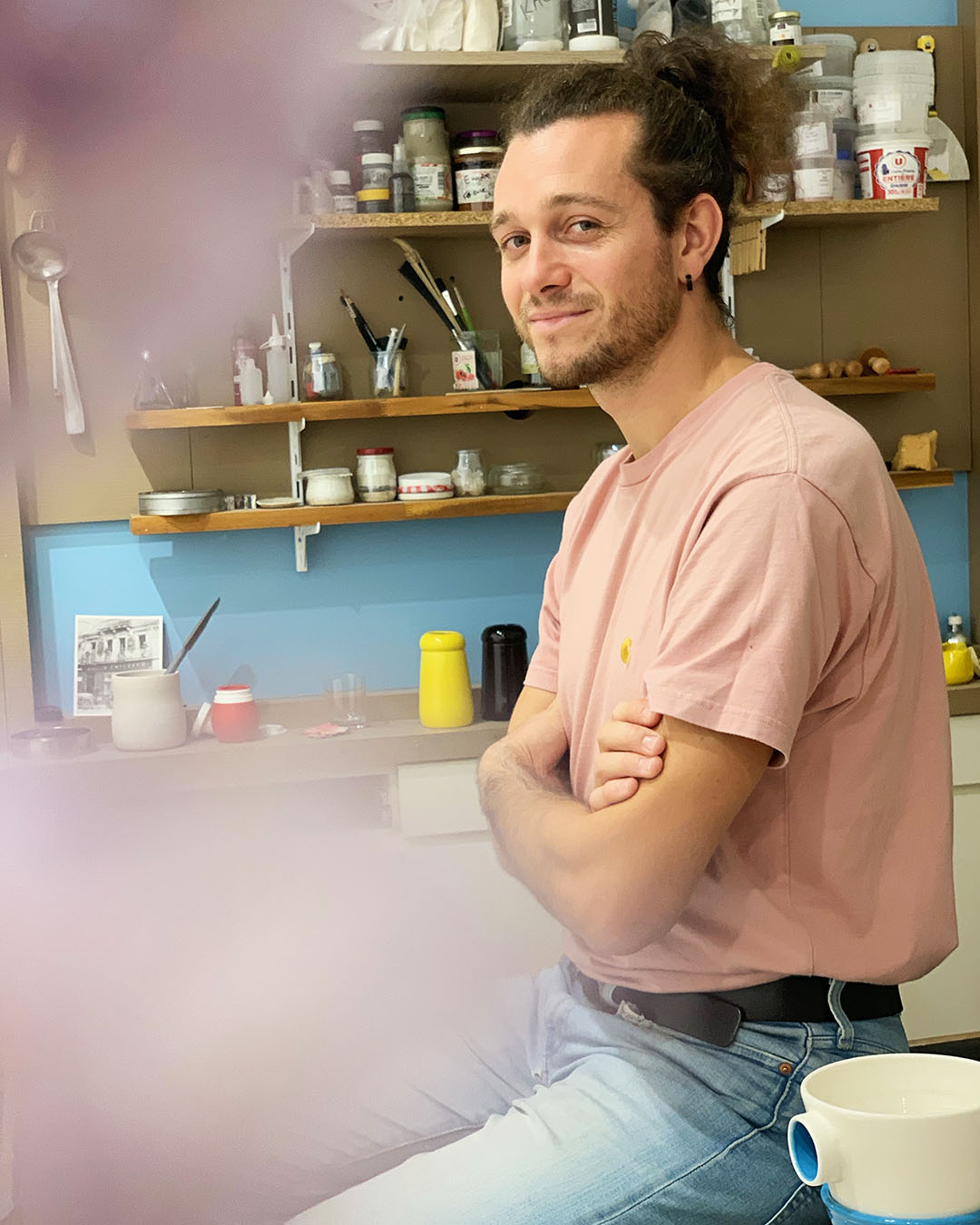 PIERRE AUDOUARD
Pierre Audouard
Marseille, FRANCE
"Ceramic is composed of patience and time."
Native from French Brittany, Pierre Audouard headed to the South of France in 2020 to attend a ceramic school. Driven by shapes and colors, its production is mainly part of the design of unique pieces whose lines can echo 80's Italian design.


It is on the potter's wheel that Pierre's creativity is expressed. Although they are obviously thought out and sometimes briefly drawn beforehand, it is by sliding the clay in his hands that Pierre gives his objects their final form. On the other hand, the glaze colors and their application are determined upstream and the shapes are therefore adjusted to perfectly adapt to these visions.

His palette of glazes is distinguished by clearly bright and bold colors that he contrasts with the texture of the raw clay. This is reflected in his practice in singular objects with identifiable shapes.
more about Pierre Audouard
Value in the details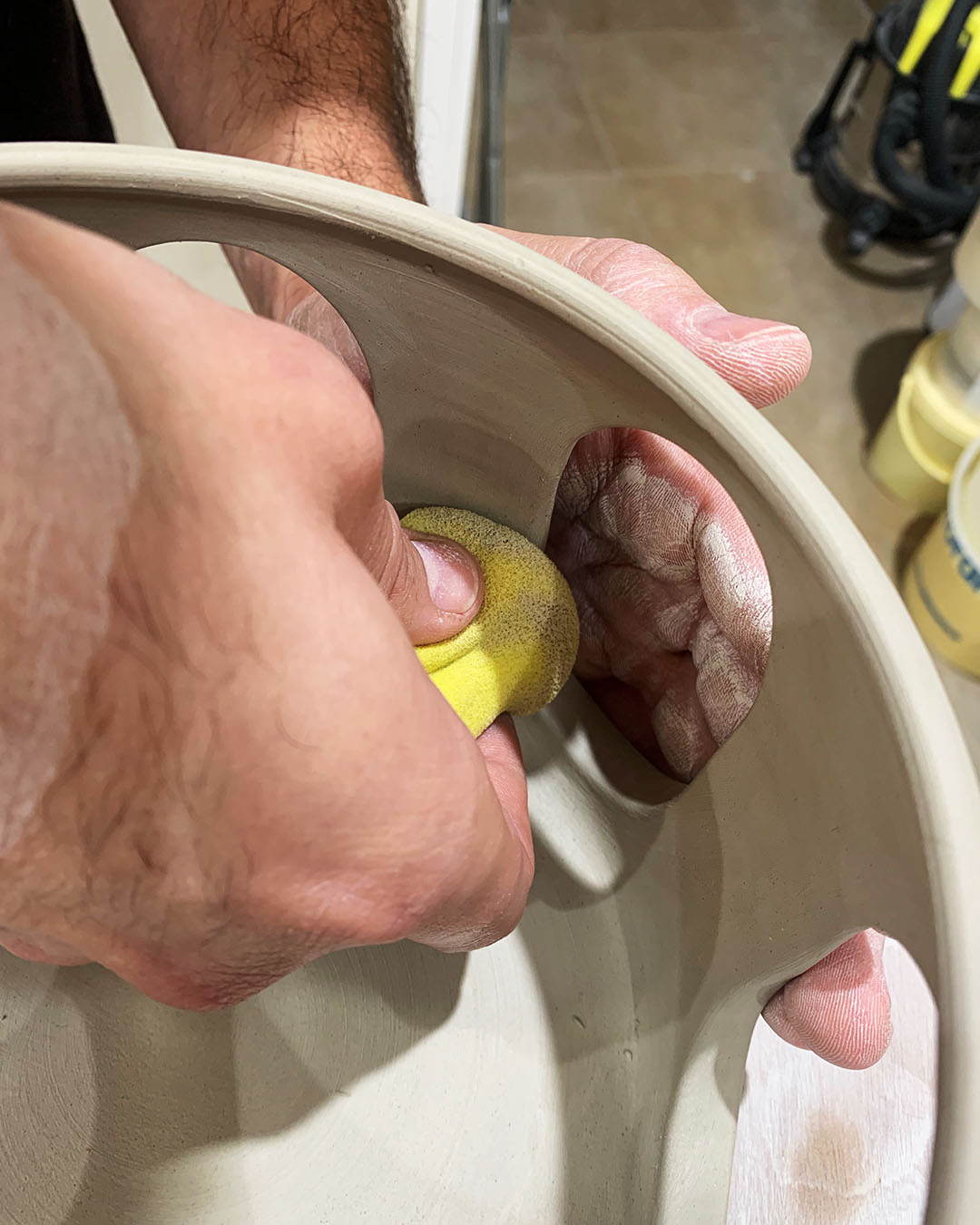 Crafting Pottery: From Wheel to Finish
Pierre first makes his pieces on the potter's wheel. The following day, after being trimmed, they can be assembled together and/or open-worked, be enhanced with additional parts, and a particular attention is paid to the finishes. All the pieces will then also be glazed by hand.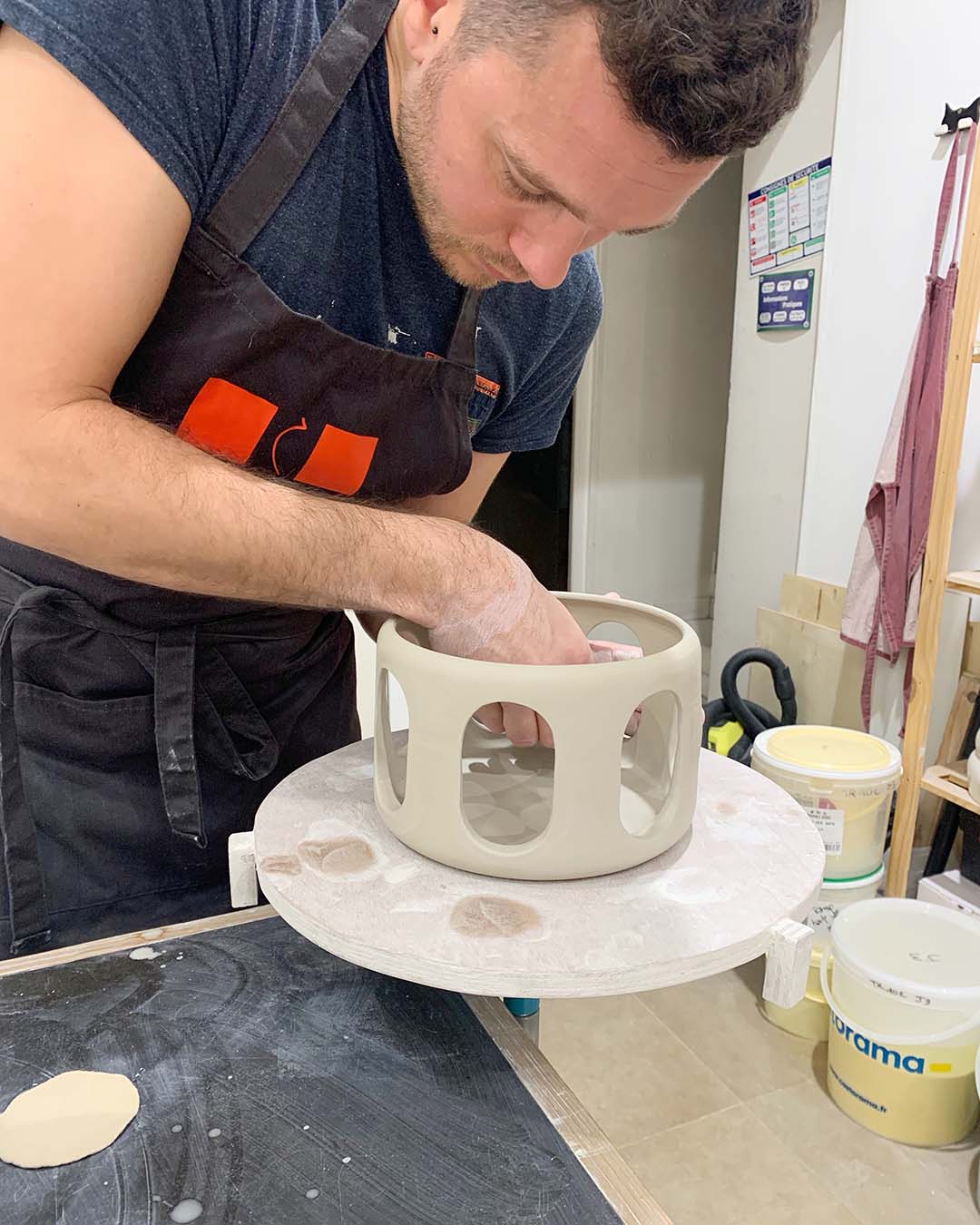 Mastering Earthenware: Pierre's Artistic Process and Unique Glazes
Pierre is used to earthenware clay. The main difference with other types of clay is that it will be fired at a lower temperature. Beyond being less energy consuming, this type of clay also allows the application of glazes with more intense colors.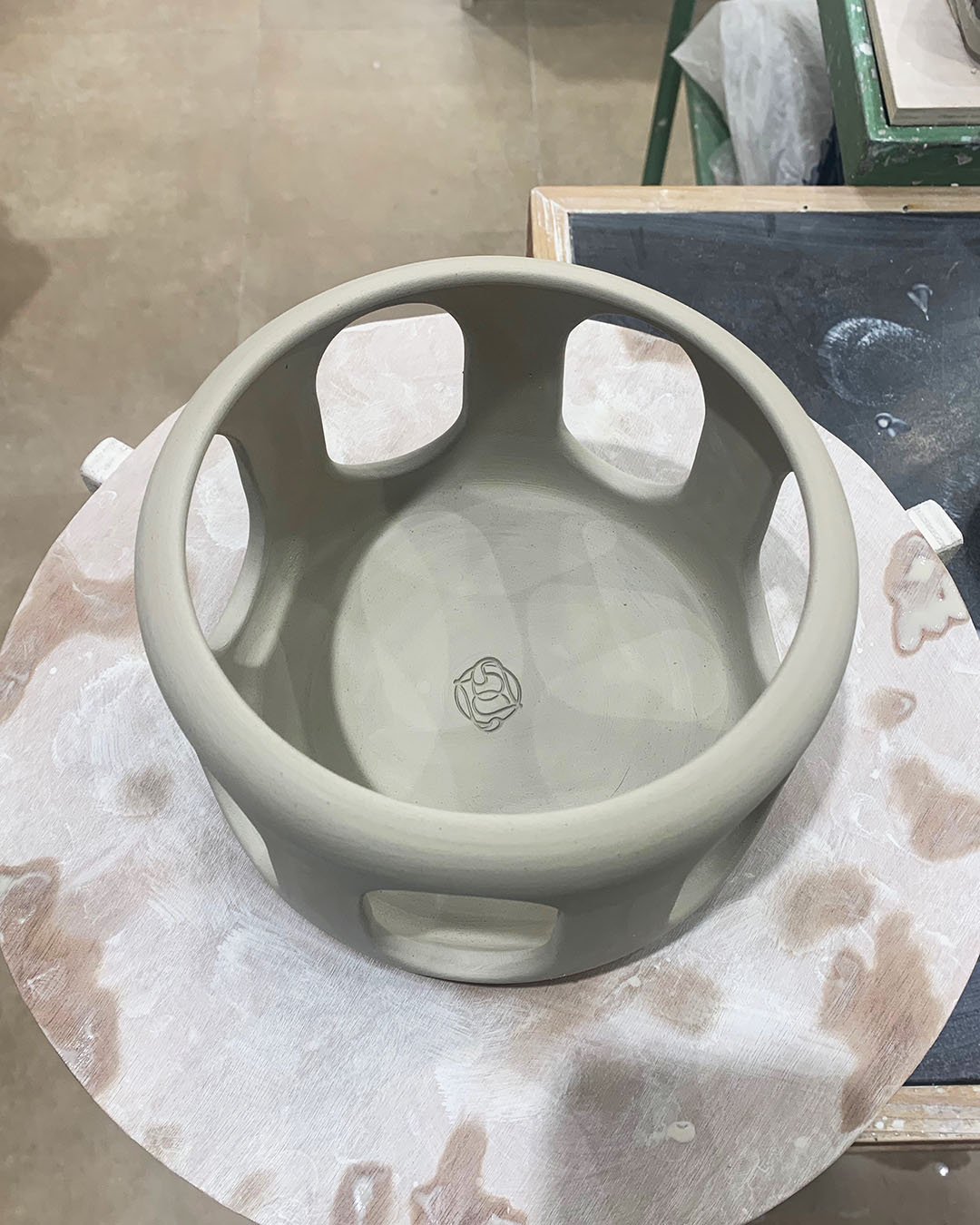 Joyful Artistry: Pierre's Unique Pottery Inspired by Urban and Coastal Landscapes
Driven by shapes and colors, Pierre likes to make joyful pieces with an undeniable identity.
Attracted by the architectural landscapes of cities, he likes to observe the colors of their decorations and is all the more sensitive to those of the seaside.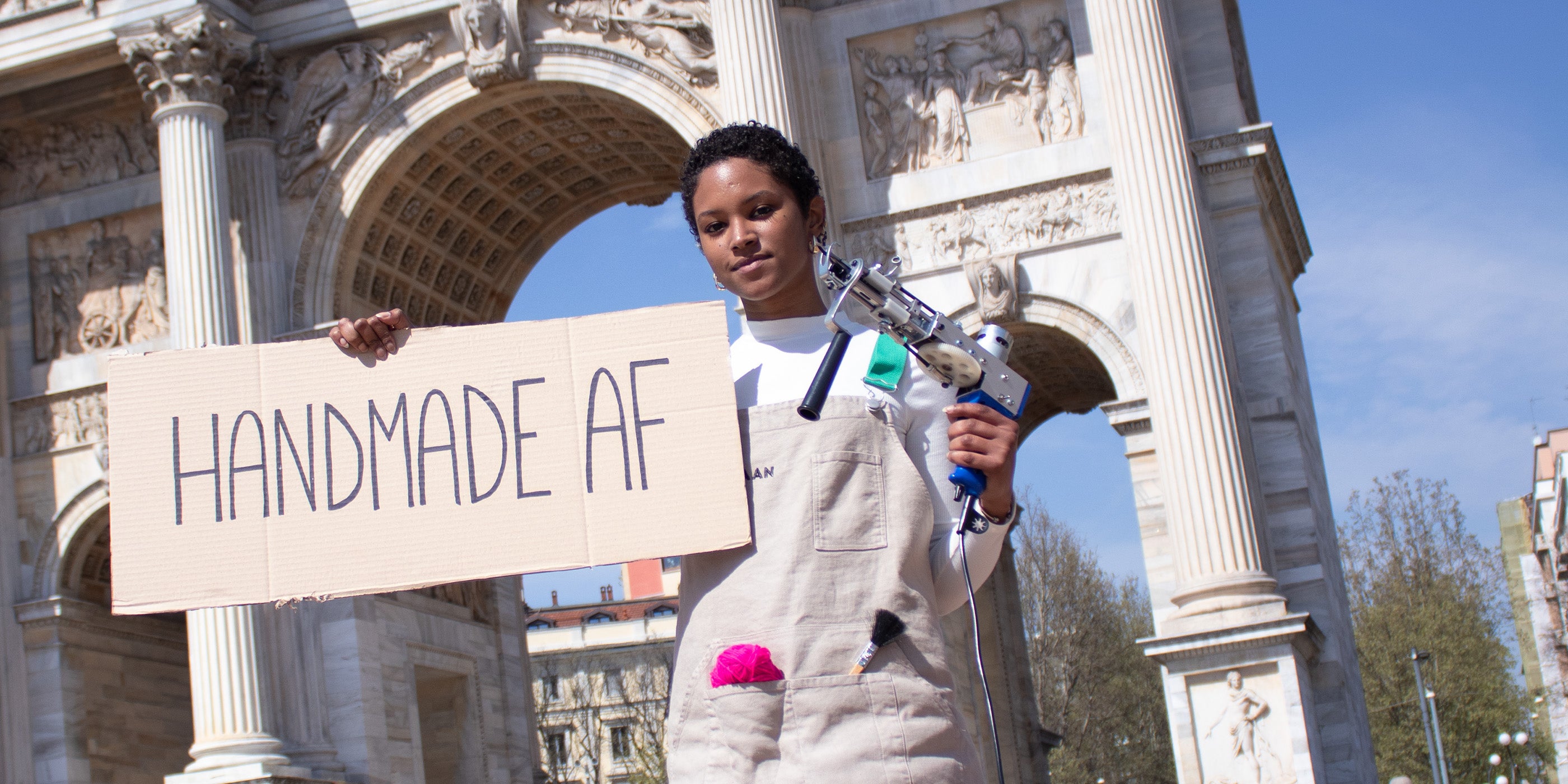 MORE THAN JUST PRODUCTS
An ever growing community
Artisans, designers and creative minds are the protagonists! Do you want to join this amazing community? Reach out to us!