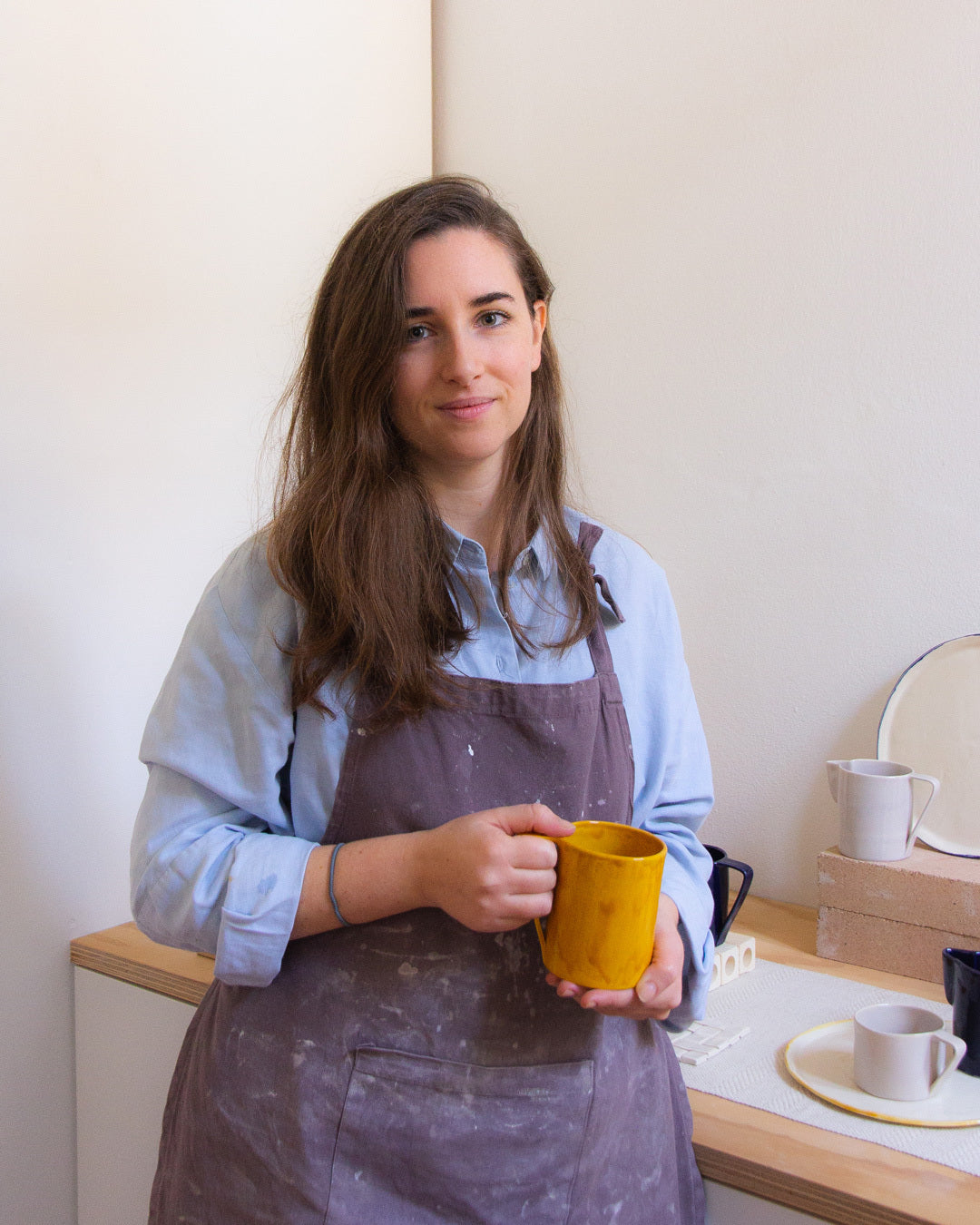 MARTA BENET MORERA
Marta Benet
Mantova, Italy
"I can leave part of myself in what I do, that moment is immortalized and remains there forever"
Marta Benet is a Spanish-born designer and architect based in Italy. After graduating in Architecture at the Polytechnic of Valencia and specializing in Fashion Design, she moved to Milan. In 2015 she resume contact with ceramics.
Her multidisciplinary training in fashion and design comes across in her contemporary aesthetic.

Her work explores the limits between art and design and is based on the enhancement of craft techniques and the application of materials of natural origin to contemporary design.
more about Marta Benet
Value in the details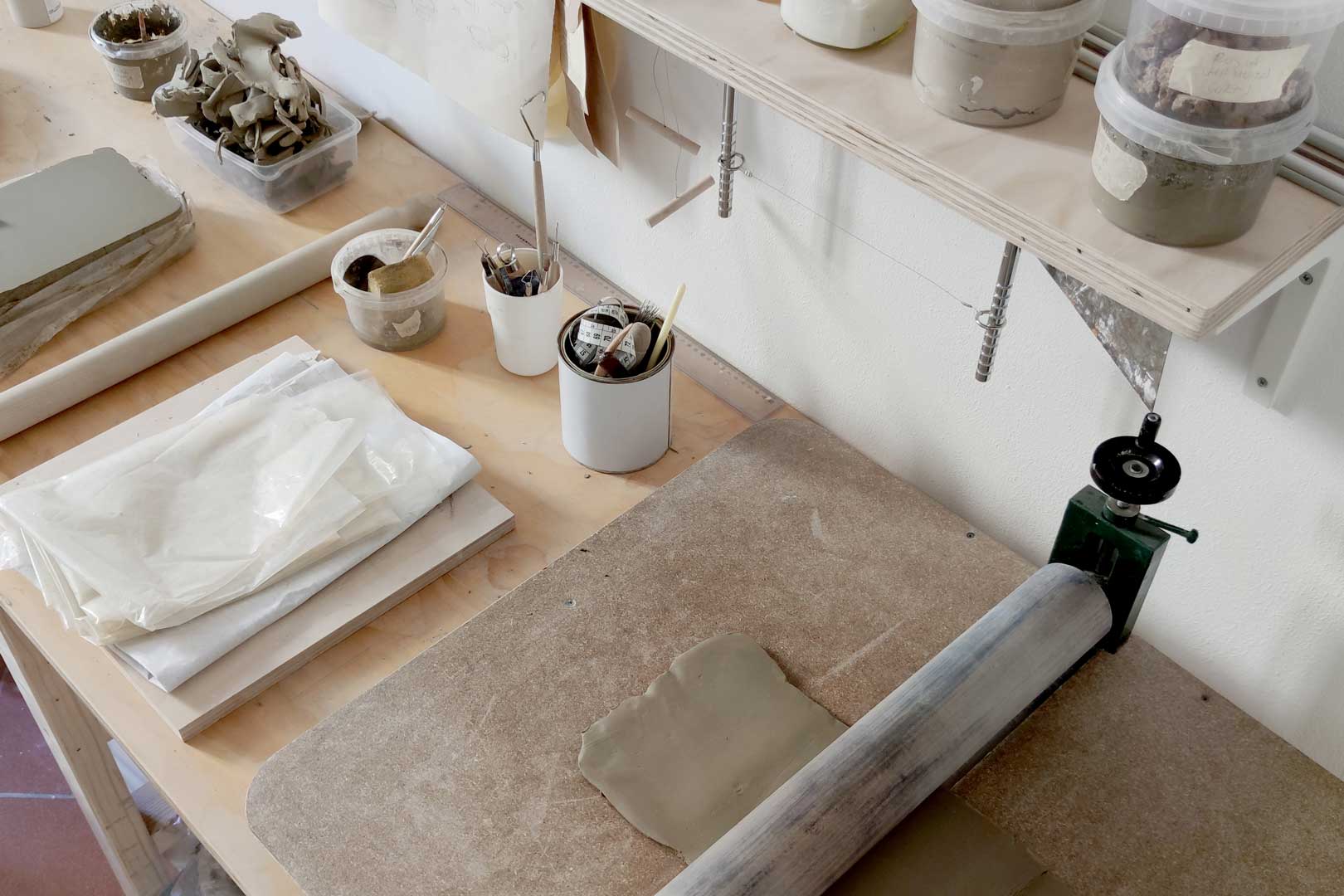 Slab building technique
Marta uses this kind of technique in the same way that the clothes are made. She works with flat patterns and then she models ceramics in 3D.
White stoneware
Marta mainly uses materials of natural origin with low environmental impact. For ceramics, she works with white stoneware and glazes. They are resistant and durable materials, but they will always appreciate pampering and care.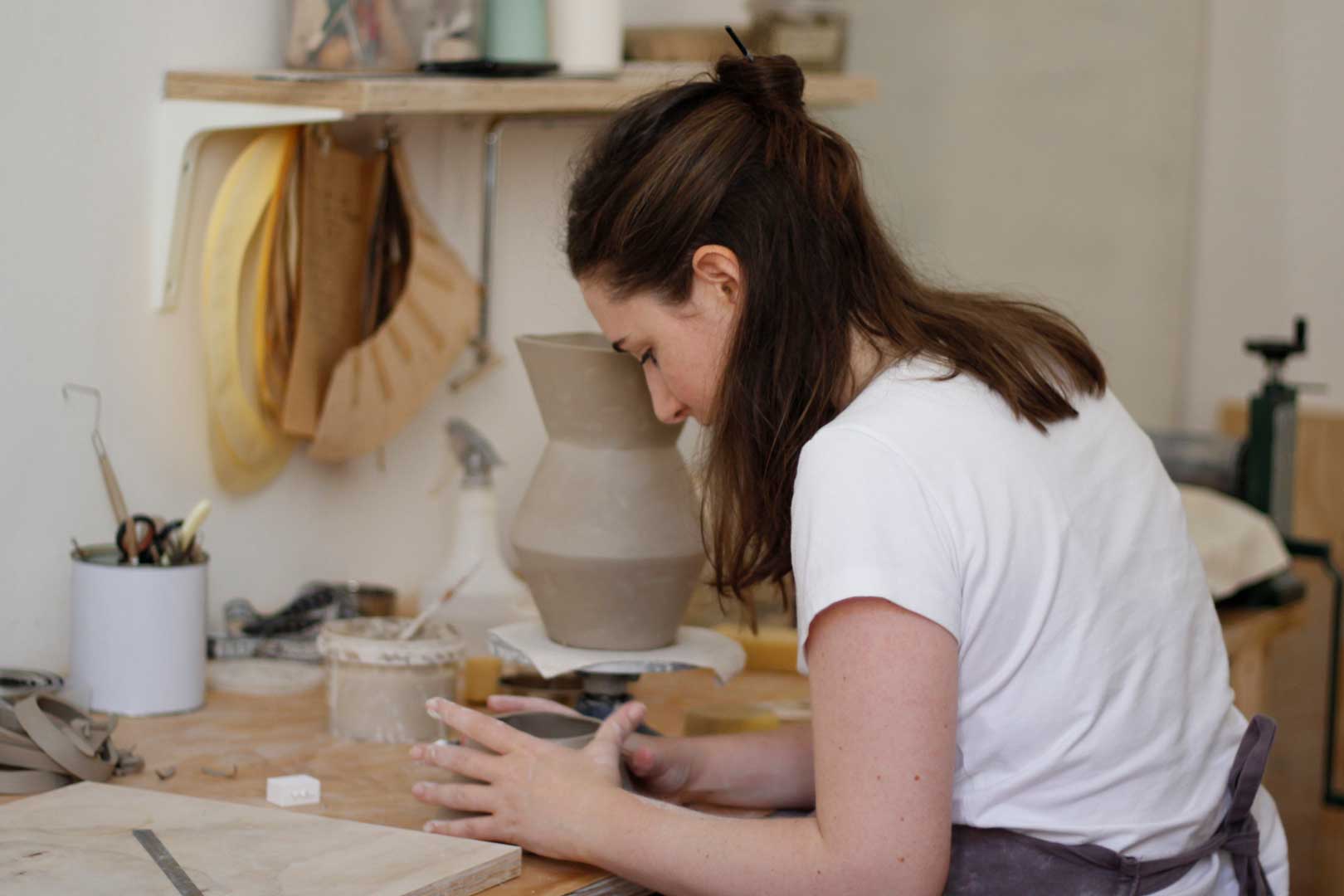 Imperfection means uniqueness
Each one of Marta's pieces is unique because of the nature of the processes. Small imperfections such as marks or irregularities are part of the artisanal technique and material's nature, which gives it uniqueness and makes it unrepeatable.
Of course! These pieces are made with resistant and durable materials and can be used with both cool and hot beverages.
These pieces are strong and suitable for microwaves and dishwashers, however, to make them last longer handwashing is recommended.
As the names suggest, you can choose the right product for you according to your addiction: if you love espresso go straight with the Milano espresso cup and saucer set. If you instead are a tea or cappuccino lover you definitely have to choose for Milano mug. The Milk Jar is perfect if you seek convivial breakfasts or lunches (ideal also as a water pitcher.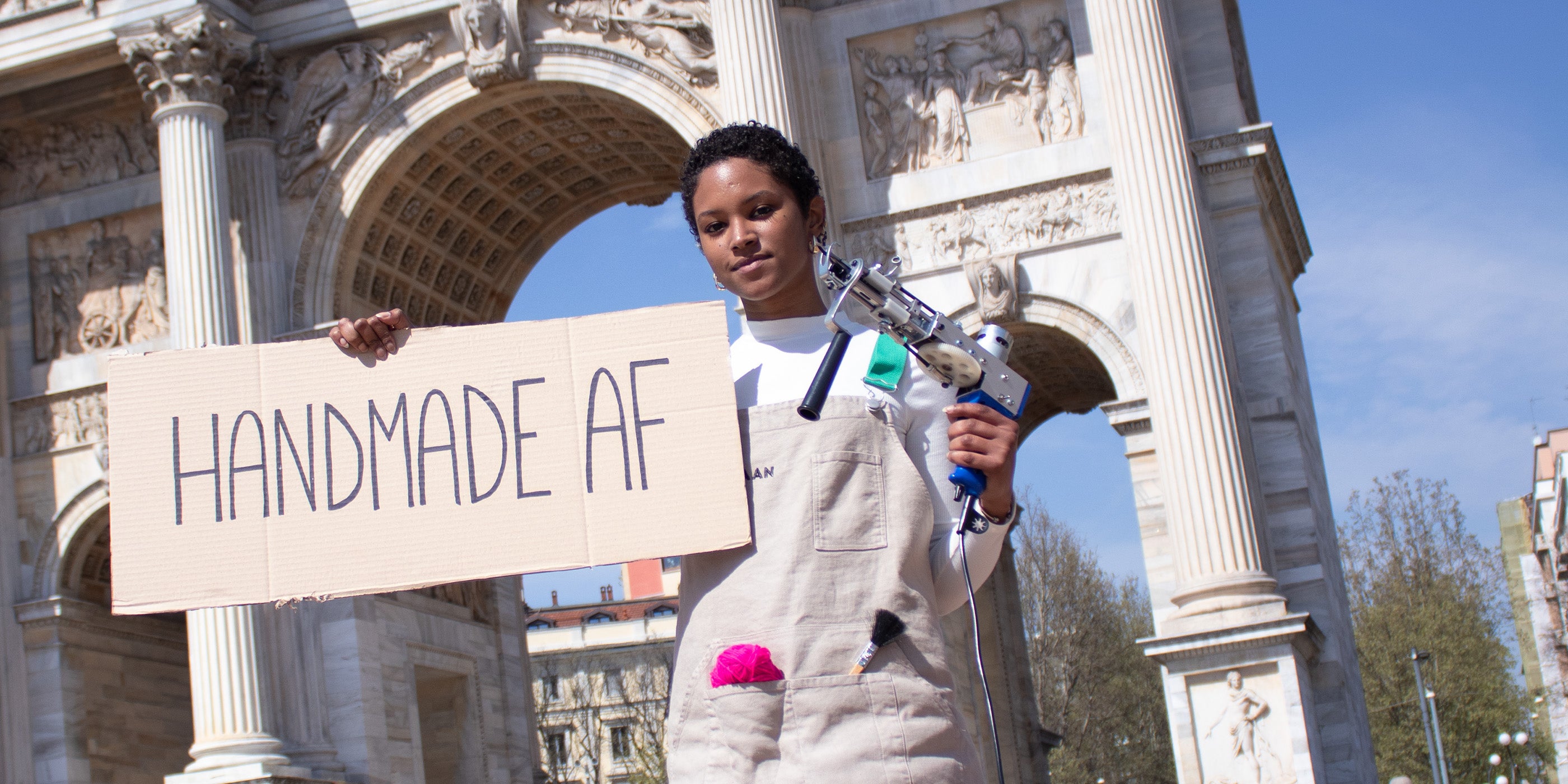 MORE THAN JUST PRODUCTS
An ever growing community
Artisans, designers and creative minds are the protagonists! Do you want to join this amazing community? Reach out to us!