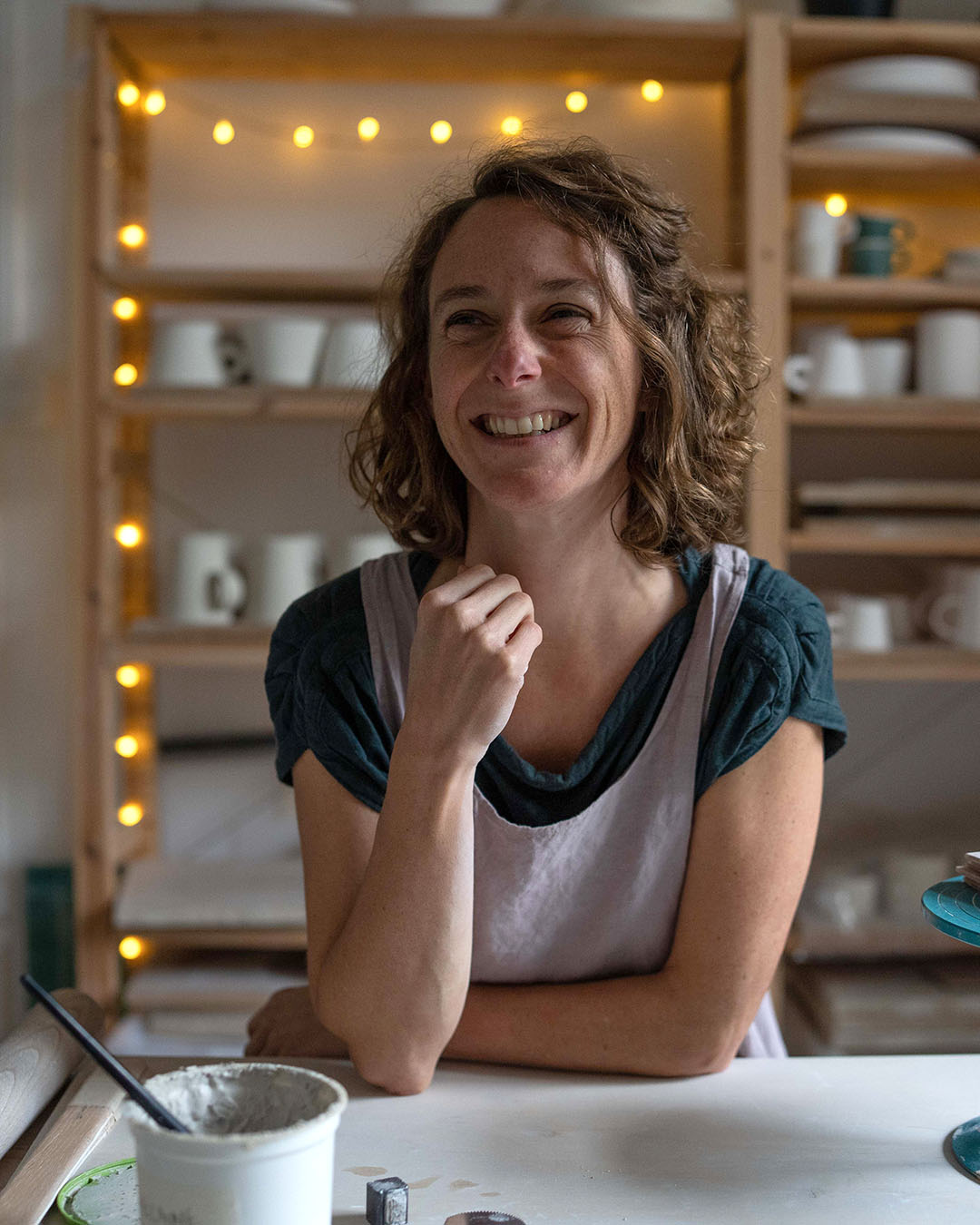 MARIE-ANDRÉE ROBERGE
MA Céramiste
Auray, FRANCE
"Less is more."
MA Céramiste is a ceramics workshop founded in 2010 by Marie-Andrée Roberge. After discovering a traditional pottery on a trip to Canada, she immediately fell in love with the craft. She then trained for 3 years at the Maison des métiers d'art de Québec. To finance her studies, she also worked in the restaurant trade. It was natural for her to focus on tableware.

CRÉDITS PHOTOS Marguerite Legros
She has worked as a ceramist in several countries, including Canada (where she is from), France, Belgium and Ireland. On her return to France, she finally set down her tools in a lovely workshop in Auray, Brittany.

Marie-Andrée draws her inspiration from design and minimalist art. It is the function of the object and the manufacturing techniques used that dictate the shapes and decoration of her ceramics. Her aim is to create objects that are aesthetically pleasing, robust and functional. She is dedicated to designing objects that are both aesthetic, durable, and functional. She exclusively uses high-quality porcelain to provide her customers with durable products for both large and small occasions.
more about MA Céramiste
Value in the details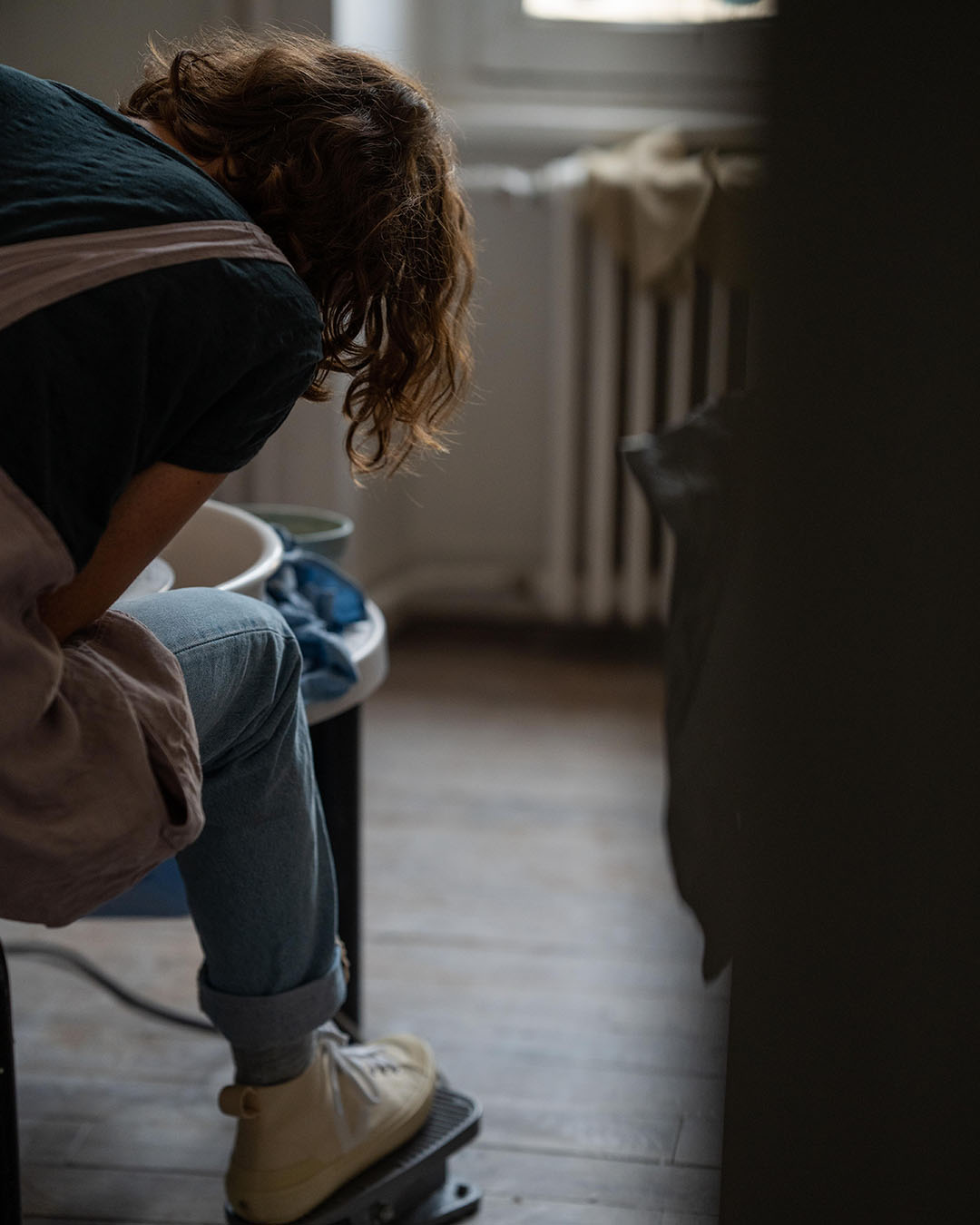 Crafting Functional Ceramics: From Design to Completion
She designs her ceramics by prioritizing the function of the object. This is how she determines the shape and size of each item. She selects the best design from several prototypes that she creates.

She manufactures all her collections using the plate technique. She uses paper templates to cut out the different parts of the object from the clay, which she shapes into slabs 3 to 6 mm thick. She then shapes and assembles the whole to form a cup, a bowl, a plate... Then come the various stages of finishing, drying, firing, glazing and re-firing!

It takes several weeks, even months, from conception to completion of the object.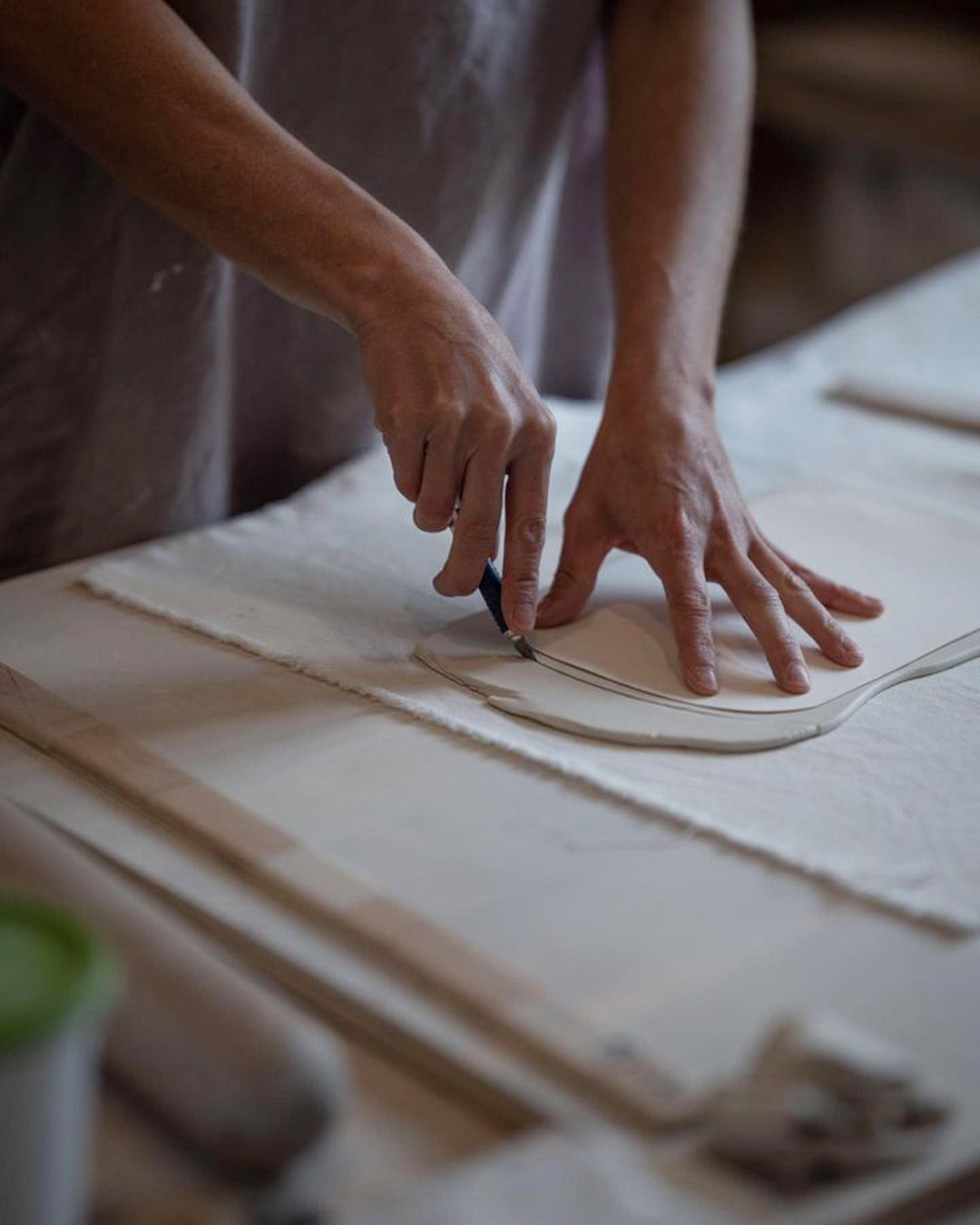 The Allure of Porcelain: Elegance and Durability
Porcelain is her favourite clay to work with. It's the softness of the material and its whiteness that attracts her above all else. Each object is crafted from this high-quality porcelain, ensuring durability and robustness.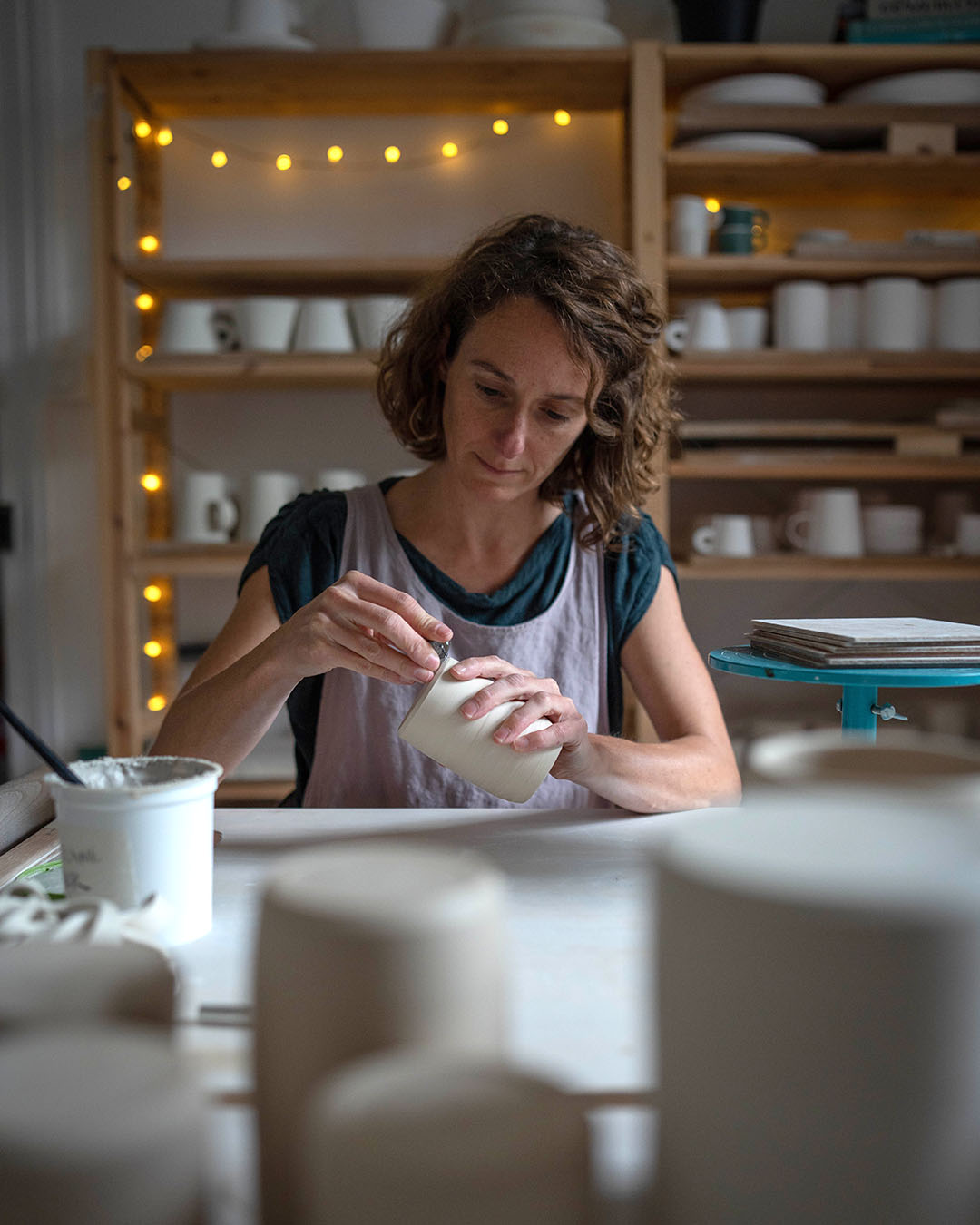 Revealing the Craftsmanship: Clean Lines and Minimalist Inspiration in Porcelain Creations
She uses small details to help us guess and then understand how the object was made: a texture, a bit of bare earth, the assembly of the slabs that remains visible... So many small clues that tell us about the manufacturing technique used. Then there's minimalism, design and clean lines as inspiration, if not obsession.
Yes, they are dishwasher and microwave safe!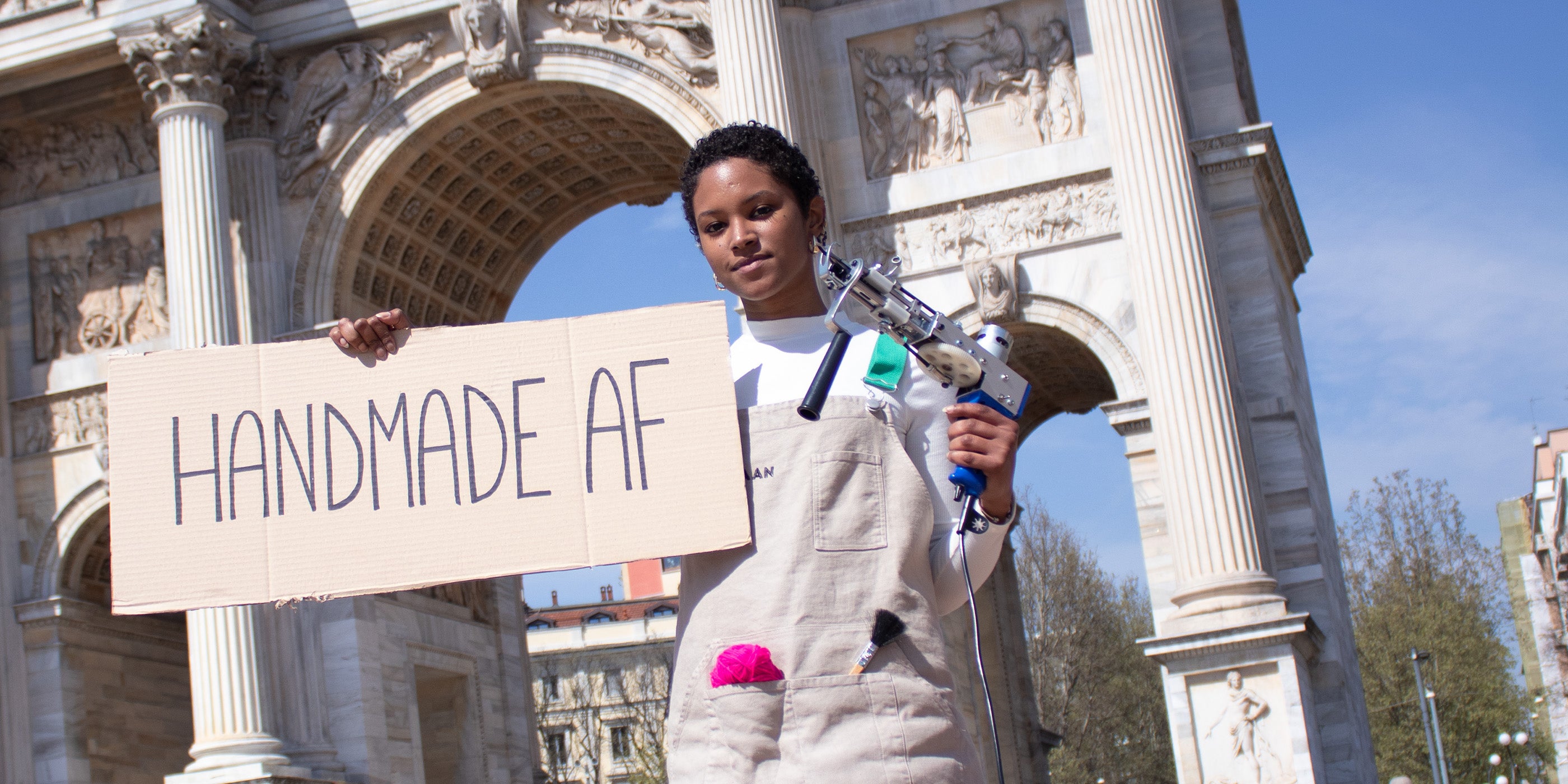 MORE THAN JUST PRODUCTS
An ever growing community
Artisans, designers and creative minds are the protagonists! Do you want to join this amazing community? Reach out to us!