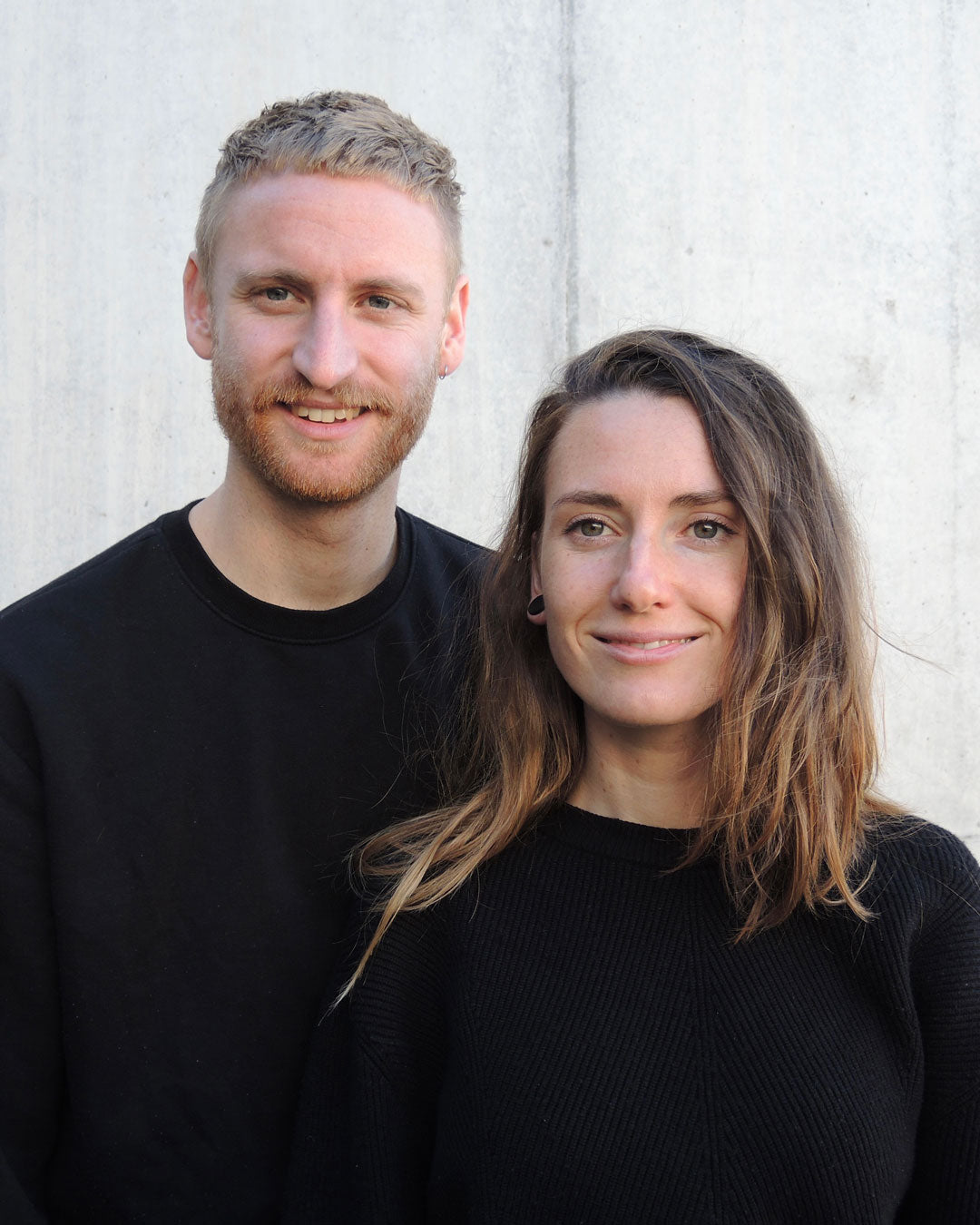 ANOUCK KUYCKX & THOMAS MEERS
Kuyckxmeers
Hasselt, Belgium
"We don't always need to reinvent. We need to use what is already there in a more conscious way".
Kuyckxmeers is a Belgian design studio founded by Anouck Kuyckx (1990) and Thomas Meers (1991). Due to their architectural background, they are inspired by materials, functionality and geometric shapes.
Responsible use of materials is their main purpose. The duo does this by reducing objects to the essence and by using a zero waste design process. This results in a series of minimalistic zero waste design objects (handbags - vases - furniture). All products are handmade in Belgium.
more about Kuyckxmeers
Value in the details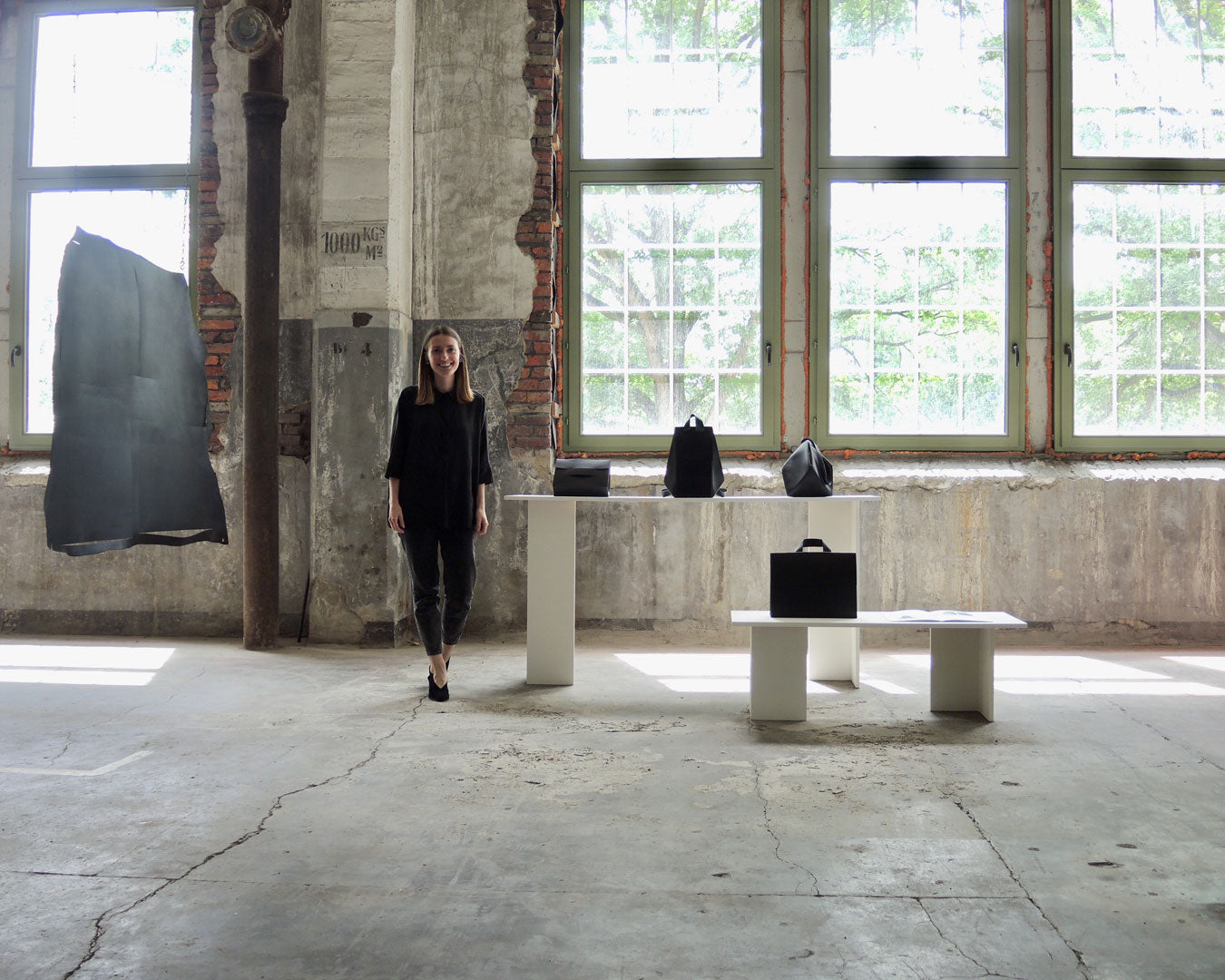 Form follows function
An important inspiration for their handbags is the principle of "Form Follows Function", as it was developed in Modernism. It is based on abstraction, which is created by clean lines and geometric shapes in which functionality plays the main role. This principle, combined with responsible and efficient use of materials is in their design.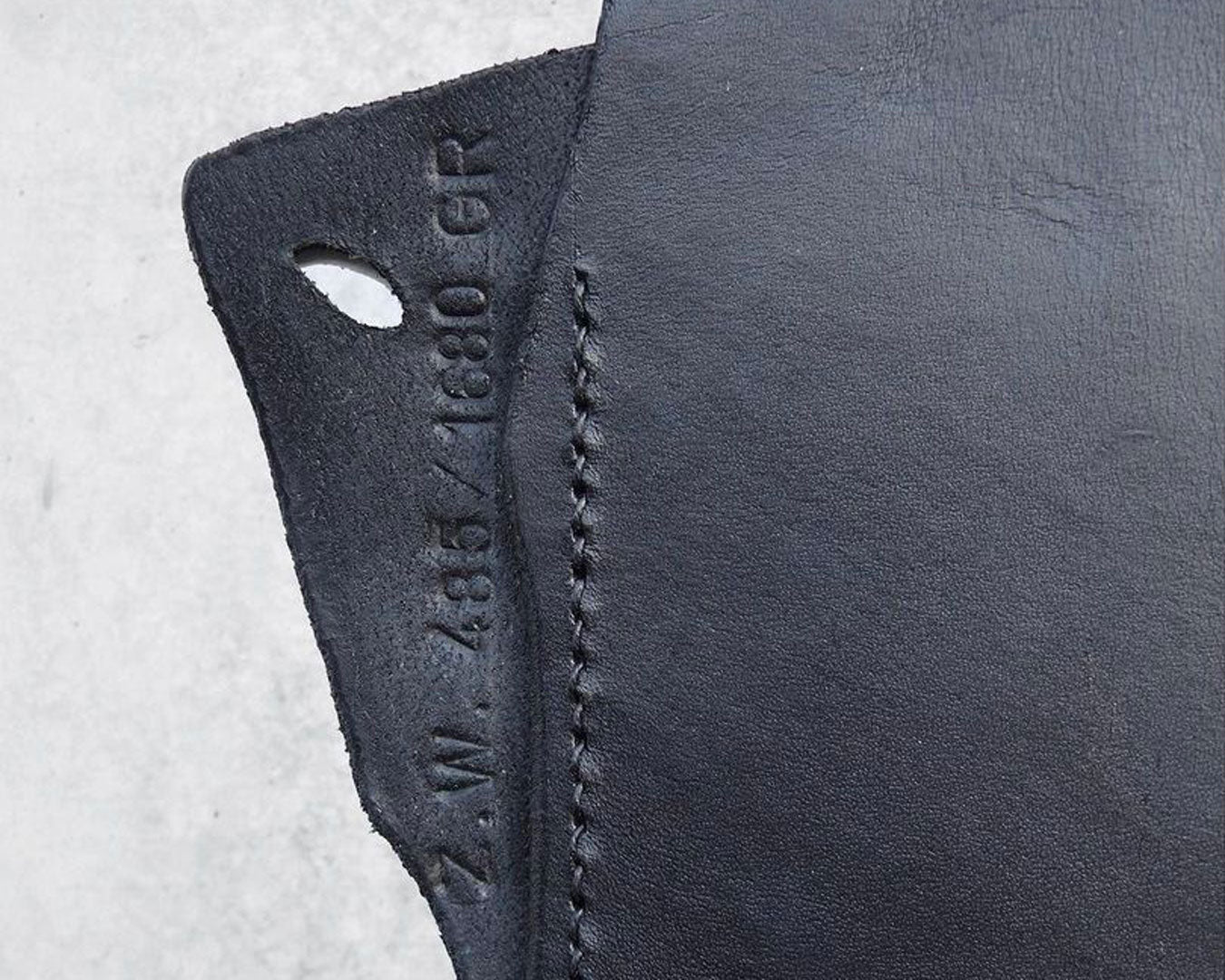 The leather they choose
They searched for a way to use this material in the most efficient and environmentally friendly way. Therefore, they opted for the use of vegetable tanned leather where no chemicals are used for the tanning and coloring process. Moreover the material is biodegradable, but also firmer and stronger than other types of leather, which means it can last longer.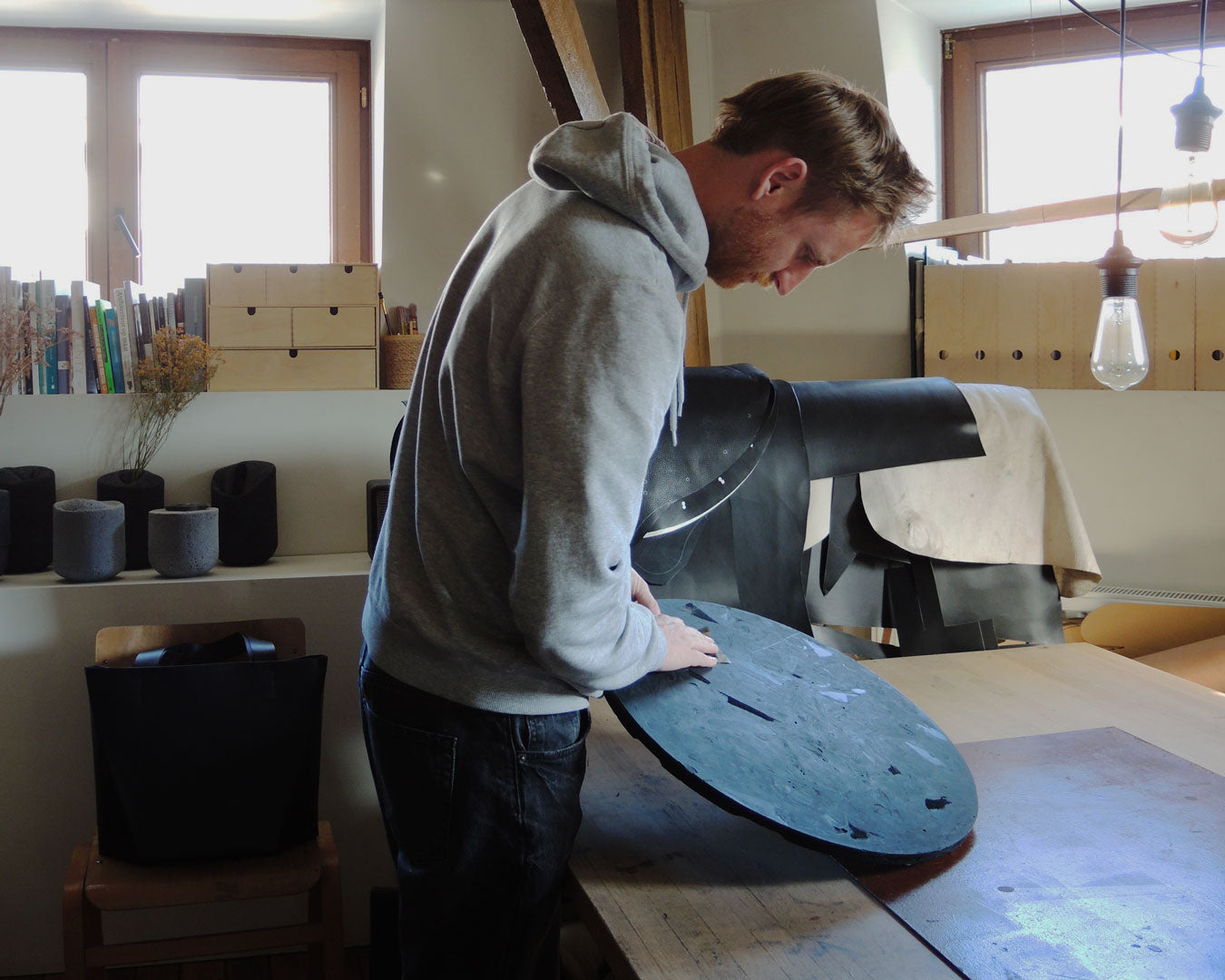 The pleating technique
The pleating technique is not only applied for aesthetic reasons, but also to keep the material as intact as possible and to create space. By pleating the two-dimensional material, it can be transformed into a three-dimensional, functional shape. A sheet of organic leather is completely used without residual material.
First of all, leather is a natural material that naturally changes a bit with use. Expect your natural leather bag to change slightly color with years, but this is part of its beauty. All this being said, we recommend keeping your bag in a dust bag when not in use and to use a leather protector once in a while.
If you like to travel light bringing just the bare necessities you can opt for the Wallet L or Fanny pack. The first is quite think as well so you will be able to carry around your cards, money and keys. The Fanny pack instead has more space and it's divided in 3 sections. Ideal to fit your phone, keys, tissues and a small wallet/ card holder.
The Knapsack bag, the circle bag and the Z.W. Handbag have a big compartment to bring around also an umbrella, a waterbottle a scarf...for those who always want to be ready! Just in case...opt for bigger bags! 😎
First of all the material used by Anouck and Thomas is treated with maximum attention and respect. The design and production process of a handbag can waste much less if made with intention. They use the pleating technique and cut out the minimum necessary. By keeping the material as intact as possible, leather can be easily disassembled and reused after its life cycle.
They don't add anything that can't be recycled. No metal buttons, no plastic.
This is good design!
​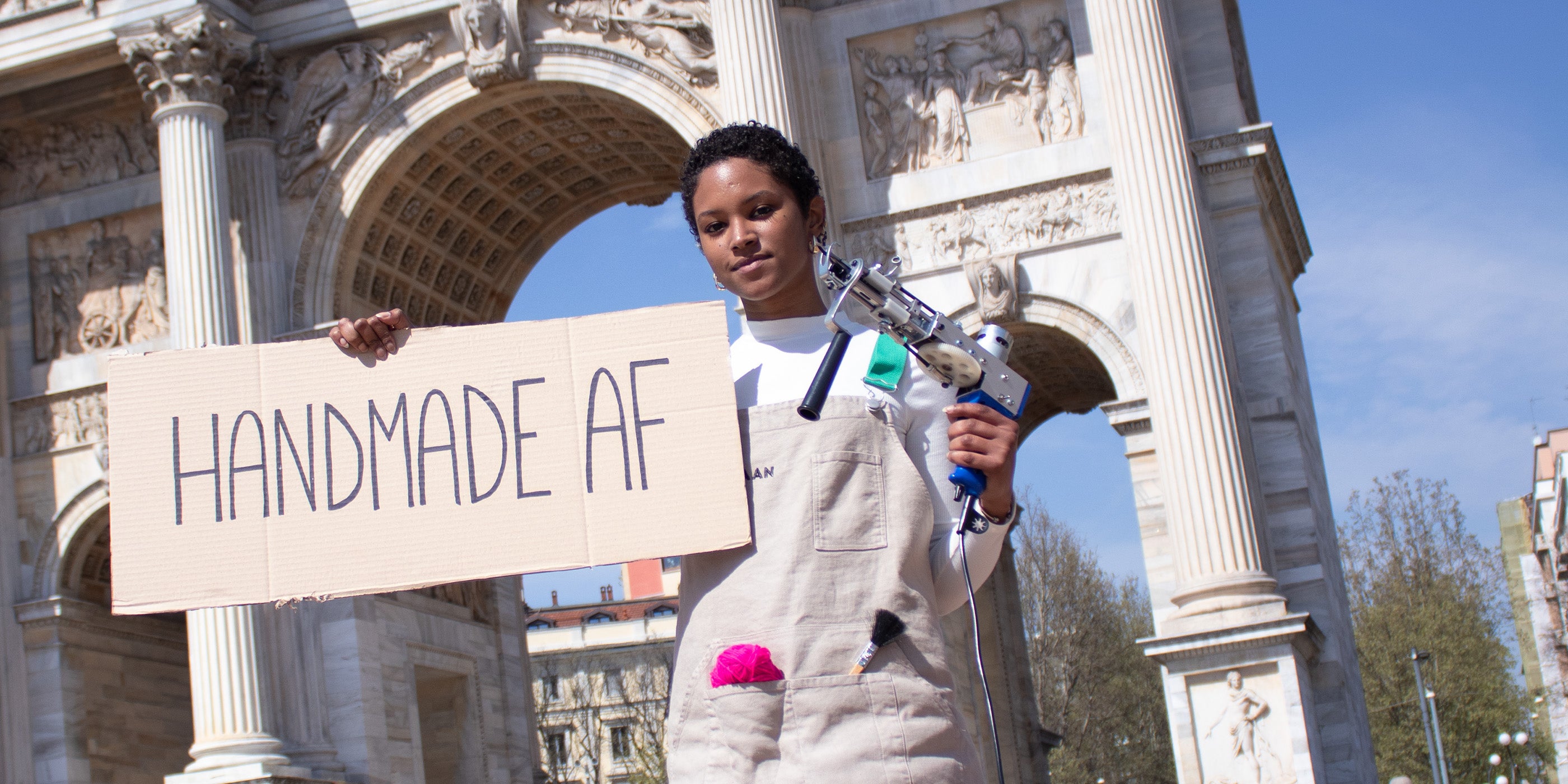 MORE THAN JUST PRODUCTS
An ever growing community
Artisans, designers and creative minds are the protagonists! Do you want to join this amazing community? Reach out to us!