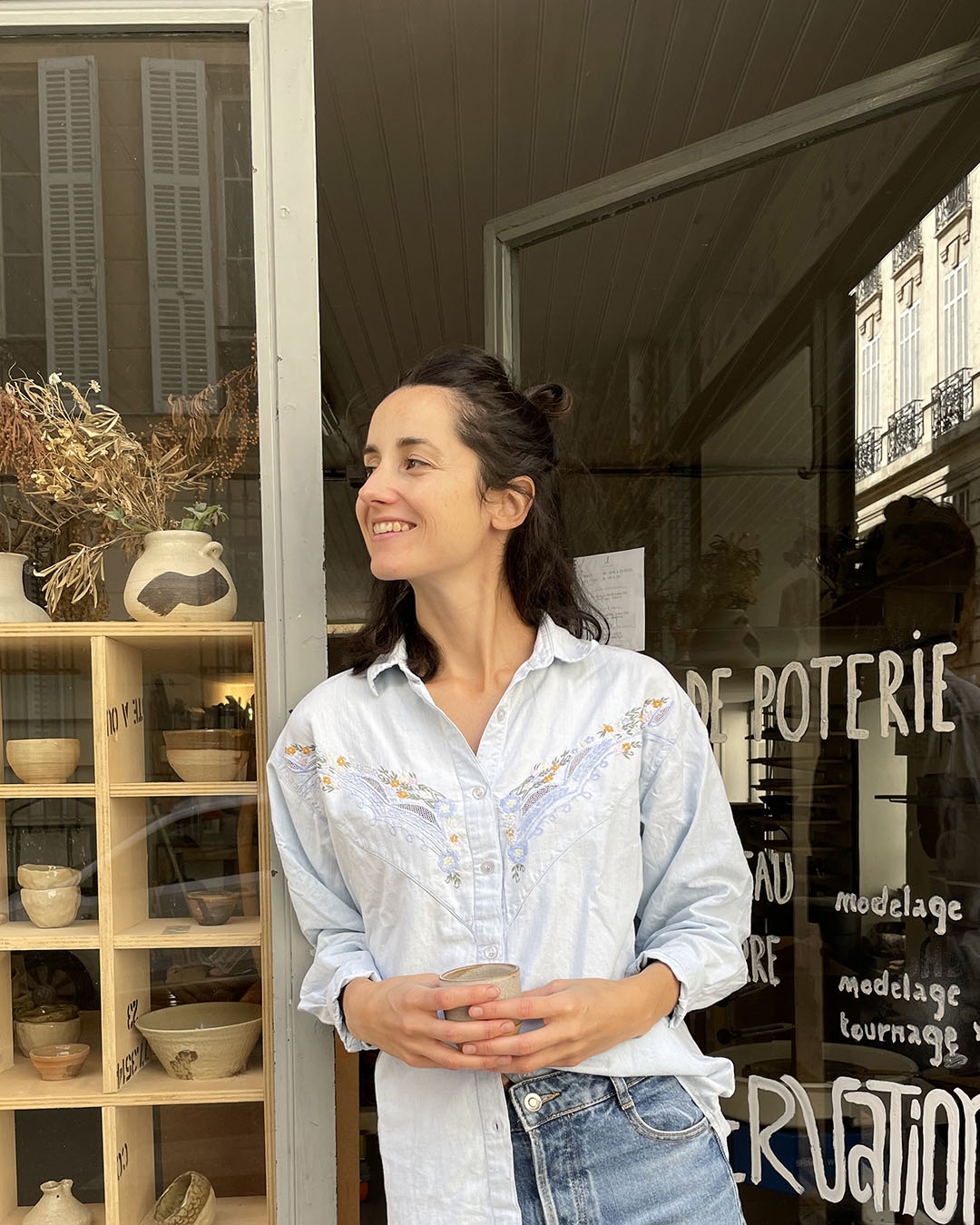 JULIE LANDEMARRE
JL céramique
Marseille, FRANCE
"it's what I do that teaches me what I'm looking for" – Pierre Soulages
Julie is an architect by training; it is through working the earth that she now thinks about volumes. After starting to work with clay in modeling a few years ago, she trained throwing, a more precise technique which allows her to create refined pieces. Today she uses both techniques in her practice.
Her world is made up of pale and soft tones. She creates utilitarian pieces as well as decorative pieces as lighting in her studio in Marseille. Each piece is made with the greatest care, one by one, respecting temporalities imposed by the material. Designs of his pieces are refined, simple and precise.

She finds her sources of inspiration in the nature that surrounds her: the multiples rocks of Marseille, the light, the sand, the reflections of the sea. Her interest also focuses on the retransmission of textures: sandy clays in contrast with enamels smooth and shiny.
more about JL céramique
Value in the details
The Art of Patience and Precision: Julie's Journey in Throwing Pottery on the Wheel
Julie practices throwing (potter's wheel) for most of the pieces she produces. It is a process that requires technique and patience.
First you need to weigh your clay and knead it into a small ball, then you can move onto the potter's wheel.
After a few days of drying under close supervision, you return your piece and sculpt base using specific tools. This is a real meditative part!
Once completely dried, you finally have to fire your pieces twice: at 980 degrees first and then at 1250 degrees.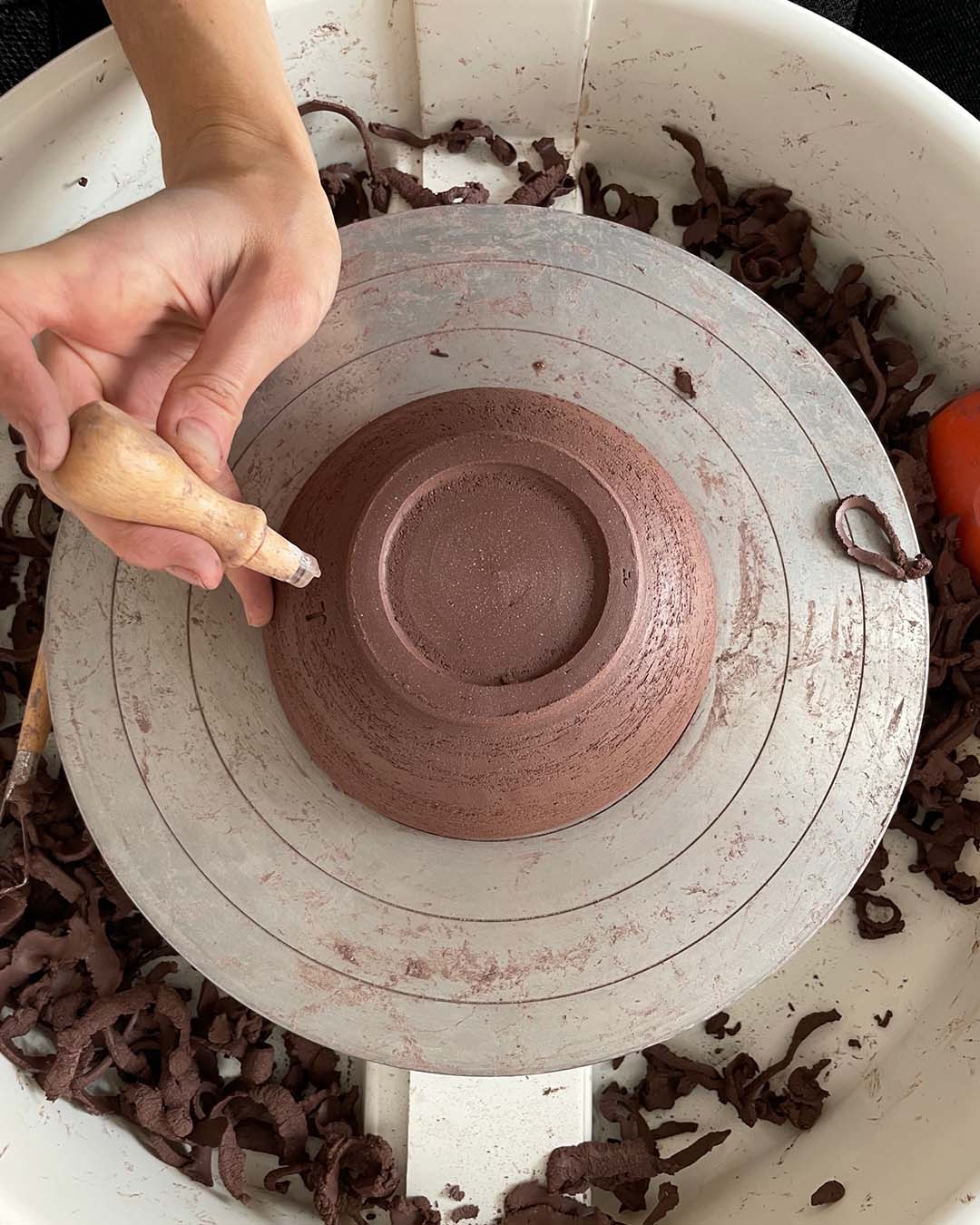 Sculpting Elegance: Stoneware Creations in the Sable Collection
The pieces made by Julie are always made of stoneware, a high-temperature clay which, once glazed, allows you to obtain resistant and waterproof objects.
The Sable collection, more precisely, is made of sandstone, which allows you to play with textures.
The black earth is smooth and reveals all its nuances with the deep marine glaze.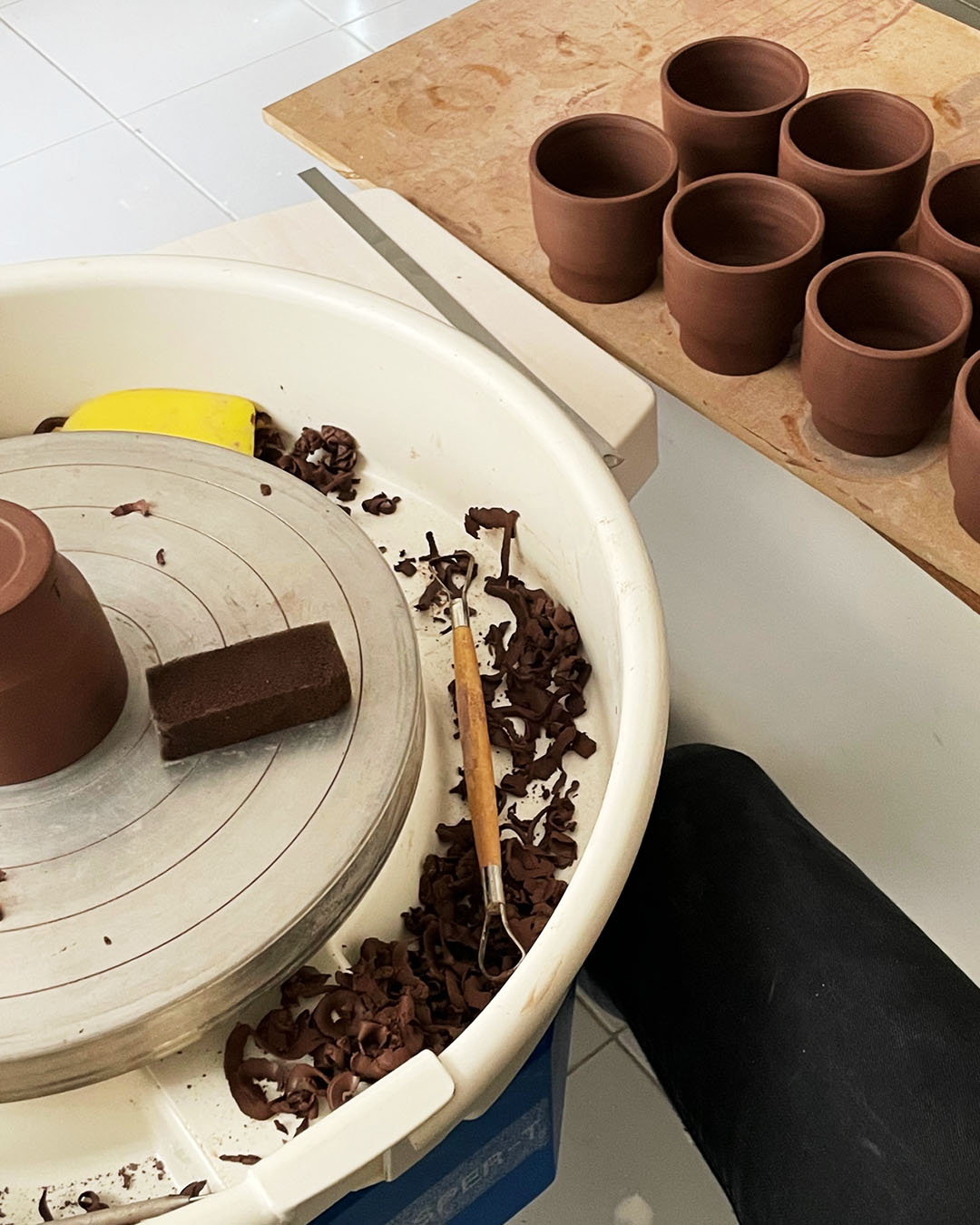 Nature's Palette: Coastal-inspired Stoneware Creations
Julie's universe is directly inspired by her environment: coastal landscapes, surrounding mountains or even this intense light in south of France.

The tones of his pieces are neutral, reminiscent of raw materials: stone, rock, sand. The special feel of its pieces will undoubtedly remind you of your last summer at the beach.
They are very similar but slight variations in color or size are possible as everything is handmade.
Yes you can put them in the dishwasher, but I prefer gentle washing to preserve my dishes as long as possible.
No, it will be surprising at most!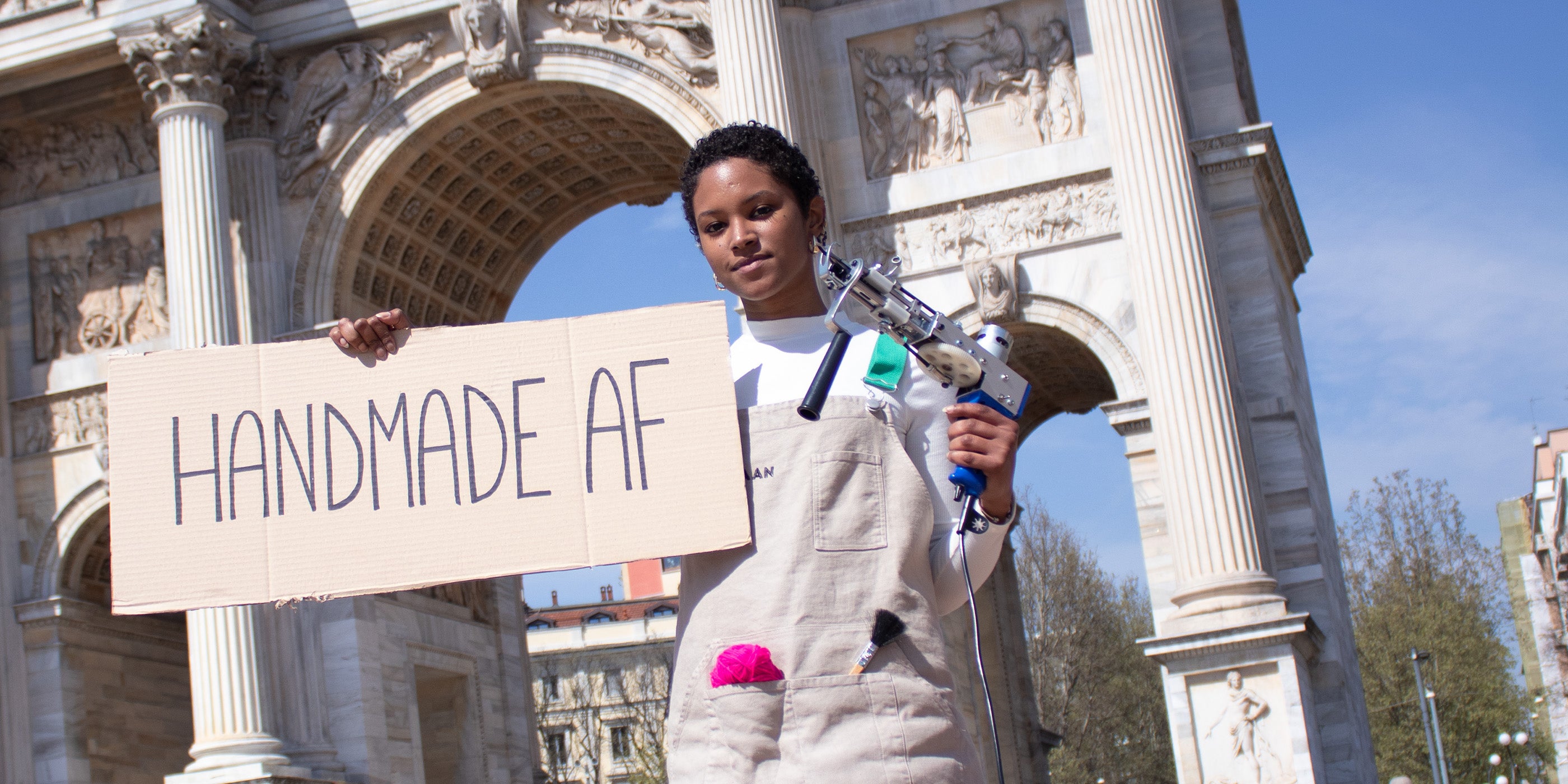 MORE THAN JUST PRODUCTS
An ever growing community
Artisans, designers and creative minds are the protagonists! Do you want to join this amazing community? Reach out to us!