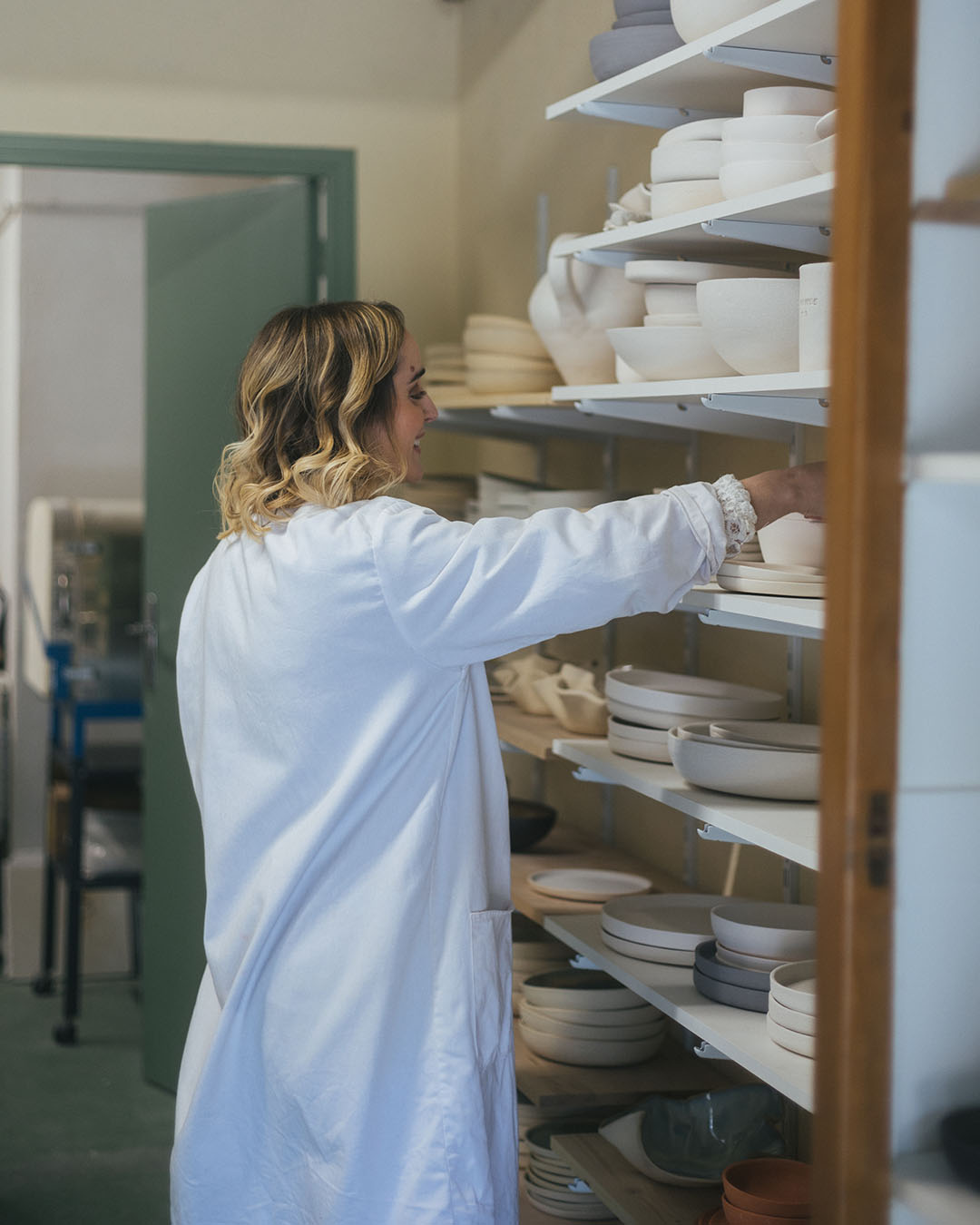 CLAIRE POUJOULA
Claire Poujoula
Cannes, FRANCE
"It's not because things are difficult that we don't try; it's because we don't try that they're difficult." – Seneca
She was born in Toulouse, where she grew up in a family of women's shoe designers... It was in her grandfather's factory that she developed her senses... In contact with the workers who transformed a noble and living material, leather, which once passed through their skillful hands became a shoe, a piece of elegance. At the age of 10, her first pottery workshop was a revelation: she discovered the pleasure of creating with her hands, and experienced a fascinating material with infinite possibilities.
Then, driven by the desire to imagine places where people feel at home, she went to Paris to become an interior designer. With a degree in space design, she felt the need to get back in touch with clay, creation, modeling and plastic exploration. She missed creating with her hands.

So, back in Toulouse, she decided to take up pottery again. For three years she trained with various ceramists, exploring different techniques, clay, glazes and engobes. At the same time, she started her own business, choosing to stamp and cast porcelain and stoneware.

Today, she has turned her creative hand to combining glazes and earthenware.
more about Claire Poujoula
Value in the details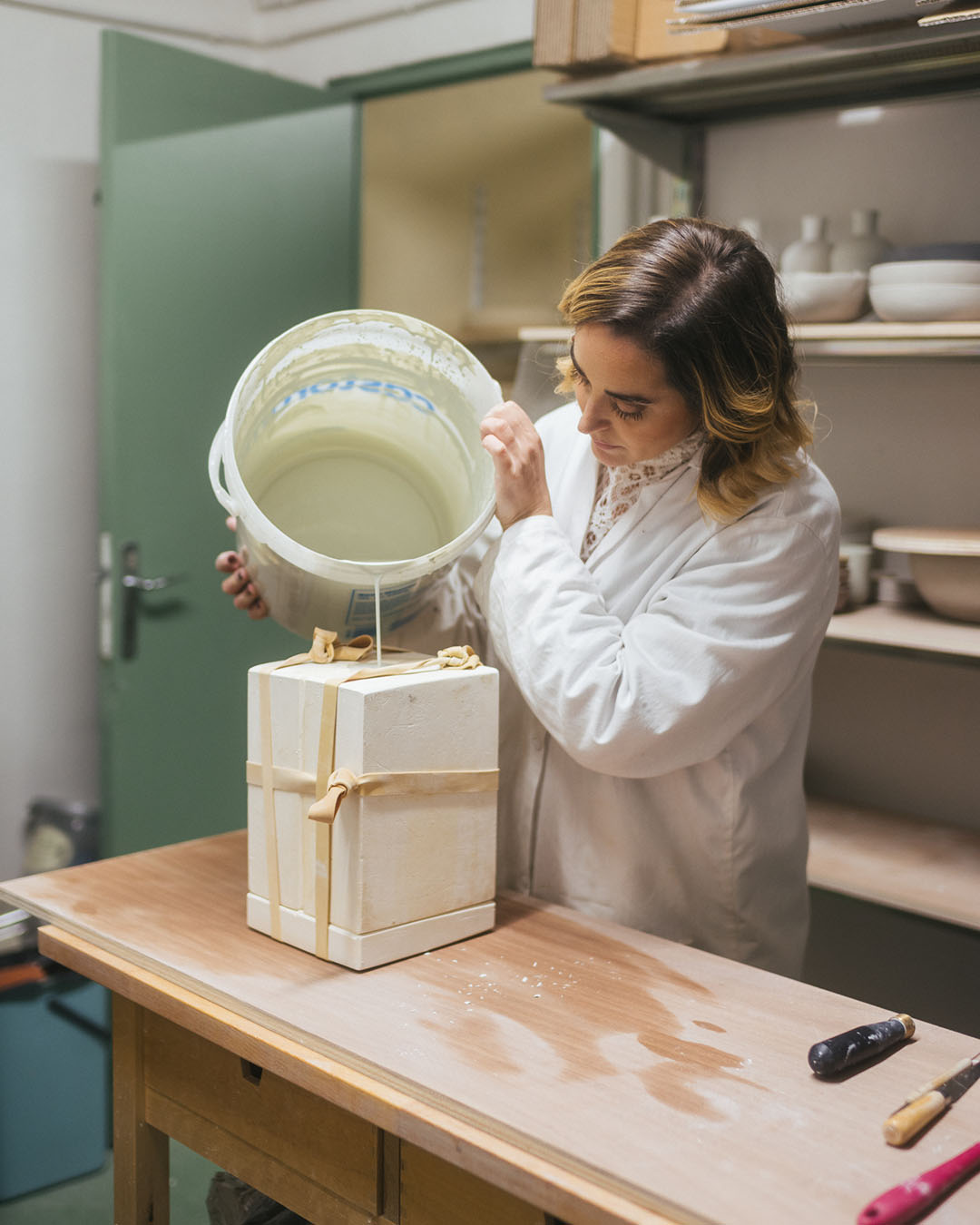 Crafting with Fire: High-Temperature Clay
She exclusively works with "high-temperature" clay, like porcelain and stoneware, primarily using two techniques: stamping and casting.

Stamping involves shaping clay by hand or using a plaster mold. Casting uses liquid clay poured into a mold, dried after excess is removed.

After casting or stamping, pieces dry briefly and then fire at 980°C. They are sanded, glazed, and fired again at up to 1250°C on the same day. Each firing takes 2 days with gradual temperature changes.

She focuses on the second firing's temperature, crucial for achieving desired glazes.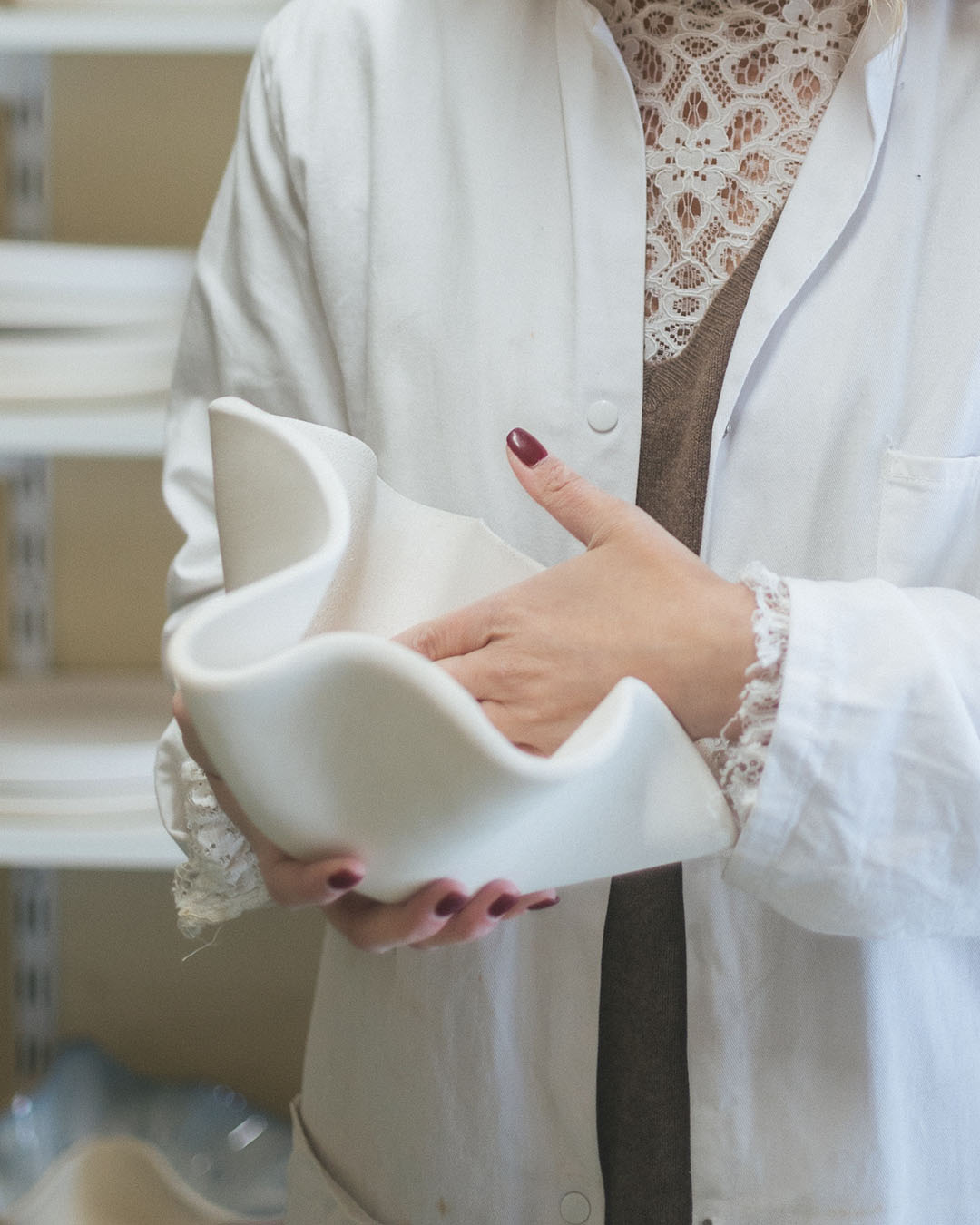 Exploring Porcelain and Stoneware: Artistic Fascination
She chooses porcelain and stoneware due to their captivating qualities in her artistic endeavors.

The allure of porcelain lies in its remarkable extra-white hue, the translucent allure achieved when delicately shaped, and its robustness in denser forms.

Turning to stoneware, she appreciates its diverse array of textures and colors, ranging from coarse to sleek. This clay variety proves to be exceptionally engaging for both sculpting and glazing pursuits.
Harmonizing Nature: Sensoriality in Clay
Her creations harmonize within the interiors, blending colors and elements seamlessly. The interplay of contrasting materials and styles in her decor enriches each piece, imbuing spaces with a distinct essence...
Nature fuels her artistry. Beyond design and craftsmanship, her kiln-born creations embody the Earth's core elements: water, air, earth, and fire. Every piece stands as a unique testament to nature's palette. Blending colors, textures, and forms, she molds clay into functional masterpieces that pay homage to nature's diversity.
Ceramic art beckons touch and vision. Clay's living nature invites engagement...
Sculpting, glazing, firing—the tactile journey adds depth to sight. The transformation from raw material to refined object, the transition from cold and damp to smooth and gleaming—each stage unfolds a sensory delight she deeply cherishes.






Yes, her products are dishwasher and microwave safe, so there's no difference in use or maintenance with industrial products.
We do, in case of special request do reach out to TA-DAAN in chat or via e-mail and we'll let you know if we can meet your needs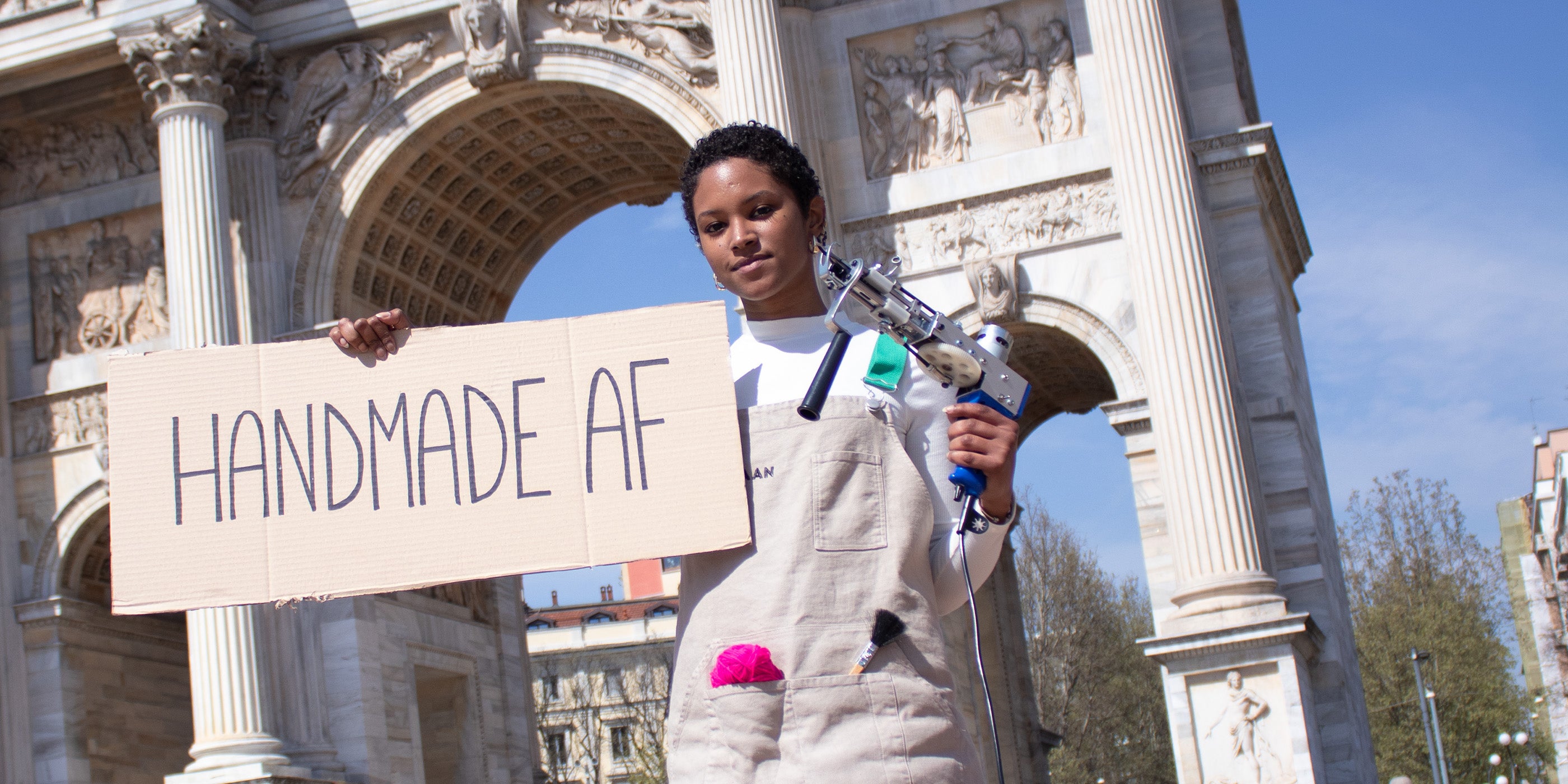 MORE THAN JUST PRODUCTS
An ever growing community
Artisans, designers and creative minds are the protagonists! Do you want to join this amazing community? Reach out to us!