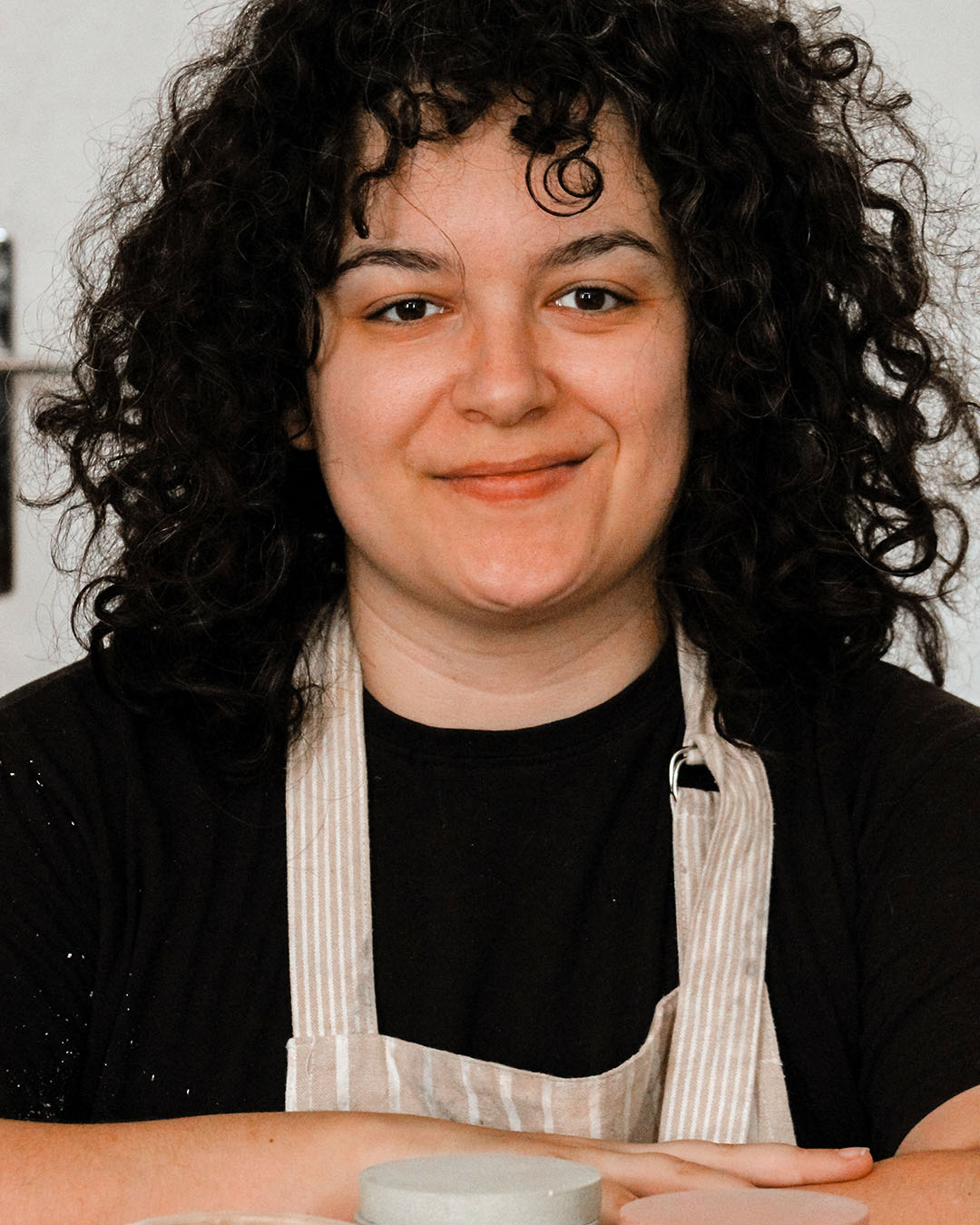 AUDREY BASMADJIAN
AKARA
Marignane, FRANCE
"Innovating to make concrete & wax desirable."
Audrey is a self-taught craftswoman and designer. After graduating in graphic design, which taught her a sensitivity to beautiful things, she took on a series of odd jobs, even though deep down she knew she'd end up as an entrepreneur. 6 years later and a burn-out later, she knew it was time to finally take the plunge and not regret it. AKARA was born in 2020!
AKARA started out as just another brand of scented candles, with the idea of passing on what reduced her anxiety on a daily basis. But something was missing. His sensitivity to contemporary architecture and his desire to make more and more with his hands soon led him to turn to concrete, a raw and simple material, but not just any old way.

AKARA is an ecological conscience for her, and she manufactures only with the most local and eco-responsible raw materials possible, always striving to innovate both in terms of raw materials and the manufacturing process in her small workshop in the south of France, near Marseille. Today, AKARA is a design studio for wax and concrete objects, minimalist, contemporary, responsible, innovative, having already worked with several major French brands on bespoke projects, and which today loves more than anything to see its pieces adopted in your interiors.
more about AKARA
Value in the details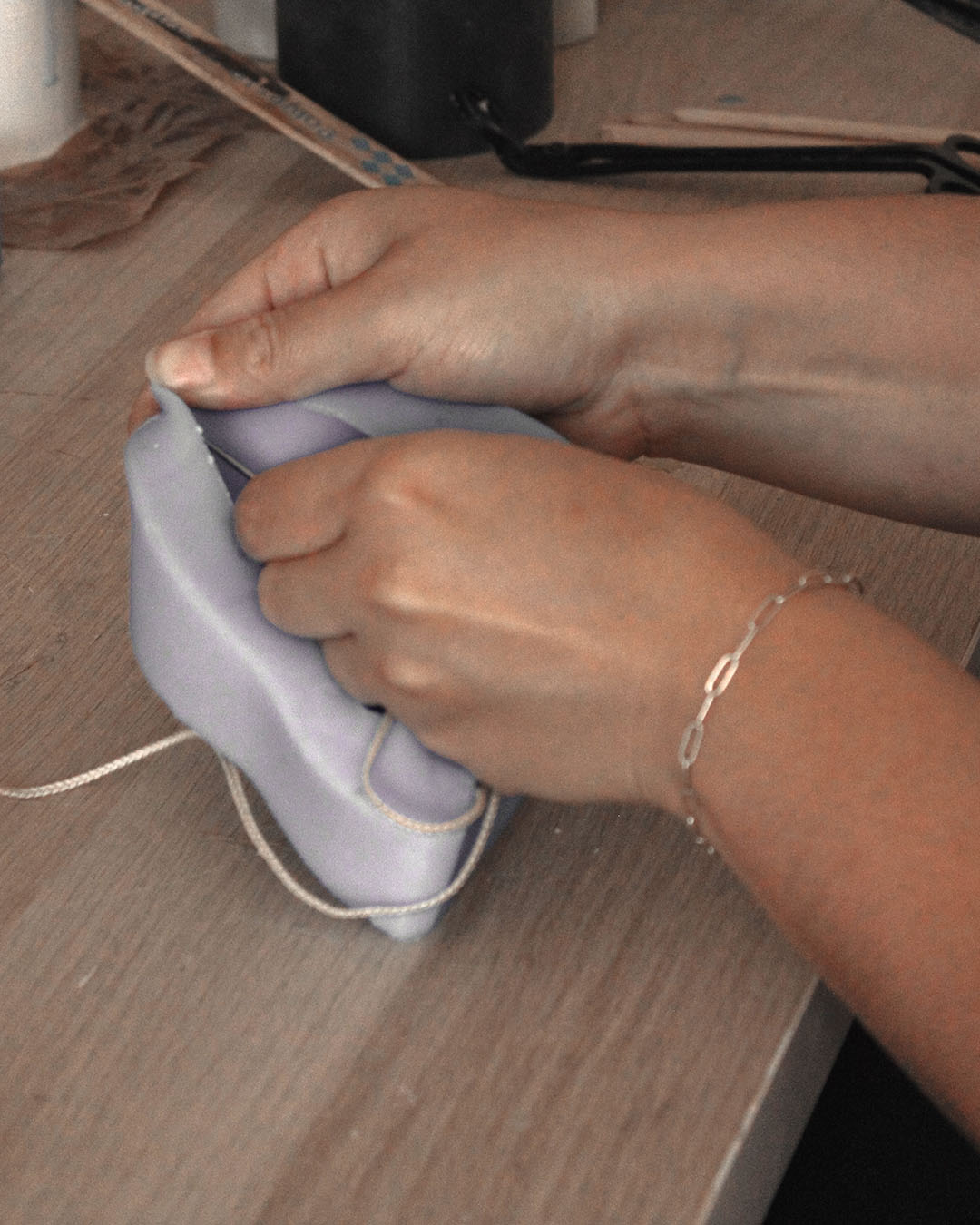 AKARA's Unique Approach to Handmade Molding and Sustainable Materials
The pieces are then molded directly in the workshop, so as not to import molds from Asia or Turkey, as is the case with most molds used in the world of decorative objects.
Whether wax or concrete, the raw material is poured into molds and requires a drying time ranging from a few hours to 2 days.
For waxed objects, the candles are removed from the moulds and reworked down to the last detail, then packed.
For concrete objects, everything is removed from the mold, but that's not all! Each object is sanded and then varnished by hand with an eco-responsible film-forming varnish that prevents grease and water encrustation, for infinite durability.
AKARA stands out from other brands of its kind thanks to its entirely hand-crafted process, including the design of molds for its objects. But also in the perpetual innovation of its raw materials.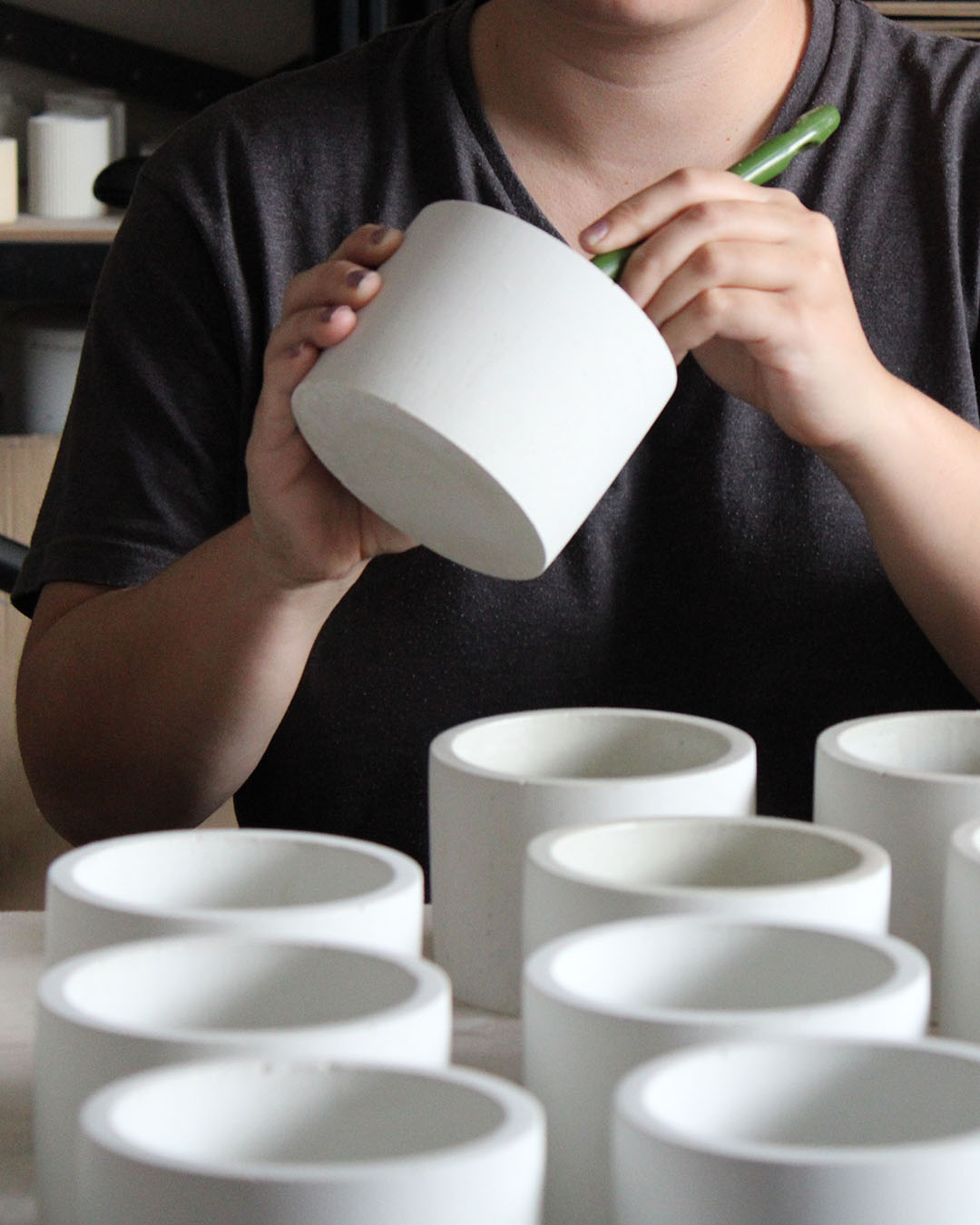 Beyond Aesthetics: AKARA's Commitment to Sustainable Materials and Innovation
The materials used are European rapeseed wax and concrete. Rapeseed wax is used because it is more environmentally friendly than rapeseed wax, notably because rapeseed is harvested cyclically, allowing the soil to regenerate.

Concrete, because it's an ultra-resistant material that won't burn when used as a candle, and has an infinite life cycle because it can be totally reused in the event of breakage.

Audrey plans to design the first decorative objects in decarbonated concrete in 2024. This will be the first European brand to use its own concrete mix based on decarbonated cement, a French patented cement that is created cold from industrial recycling, mixed with aggregates destined to be thrown away.
Crafting Timeless Moments through Handmade Creations
The concept behind AKARA is to have a piece of time that lasts in your interiors. The name AKARA comes from the lake of Kara-Kul, in Tajikistan, and it's the perfect representation of what she wants to instill in her creations: a moment frozen in time, devoid of stress or anxiety, a moment just for you, thanks to a handmade object and all the history behind it.

Her main inspirations are contemporary architecture, geometric shapes, lines, purity and the raw.

Her favorite part of her work and creations is the moment of imagining the model, and the final result, with the satisfaction of having made an object entirely with her own hands.
Of course they are! Refills are sold separately to give your concrete jar yet another life.
Some of them, yes! I can change the color of concrete objects and I can also make certain objects in Terrazzo. Do reach out to TA-DAAN in chat or via e-mail and we'll let you know if we can meet your needs.
Candle scents change twice a year! Once in March, once in September. Two scents each time, representing the coming seasons.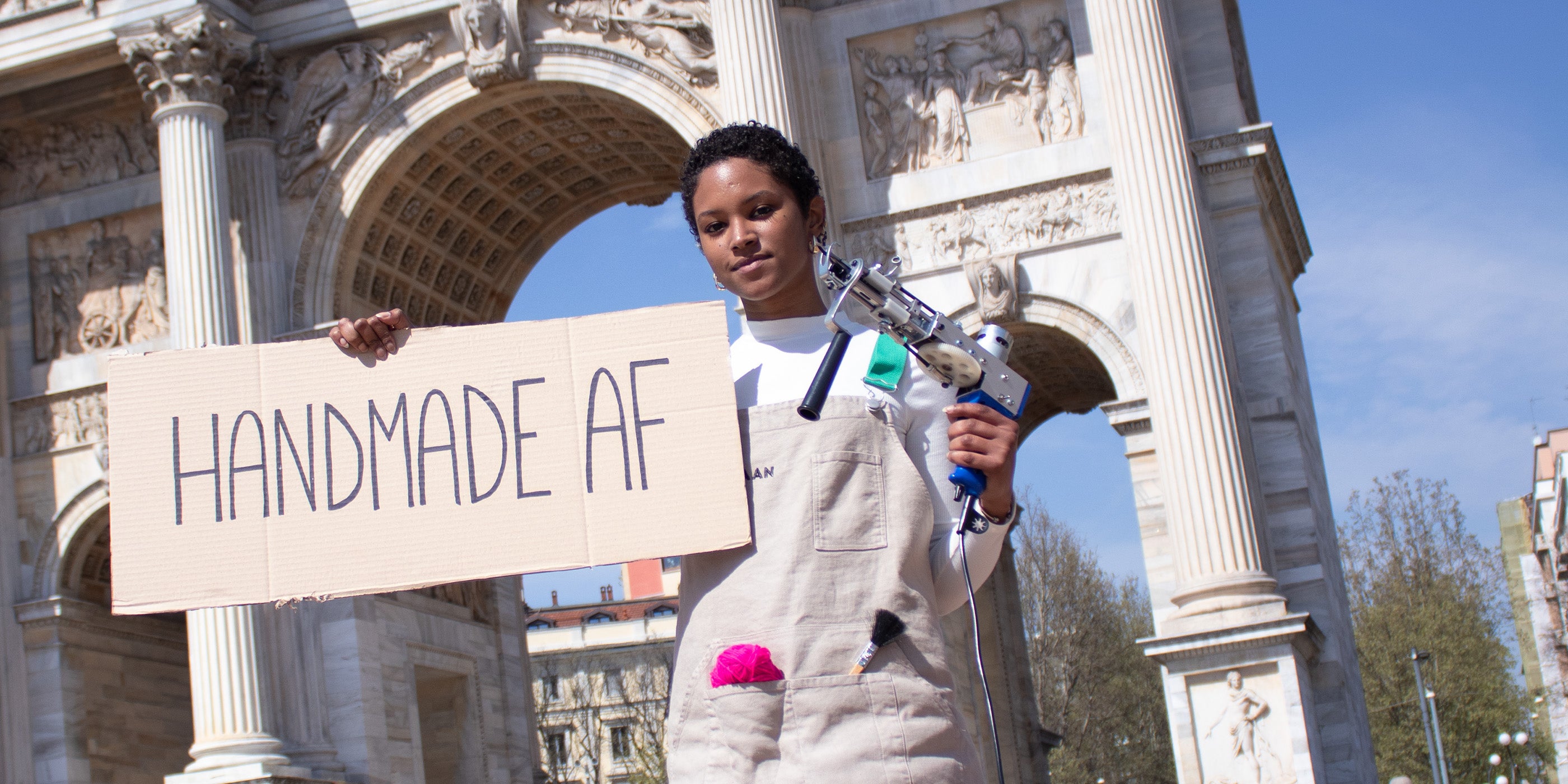 MORE THAN JUST PRODUCTS
An ever growing community
Artisans, designers and creative minds are the protagonists! Do you want to join this amazing community? Reach out to us!