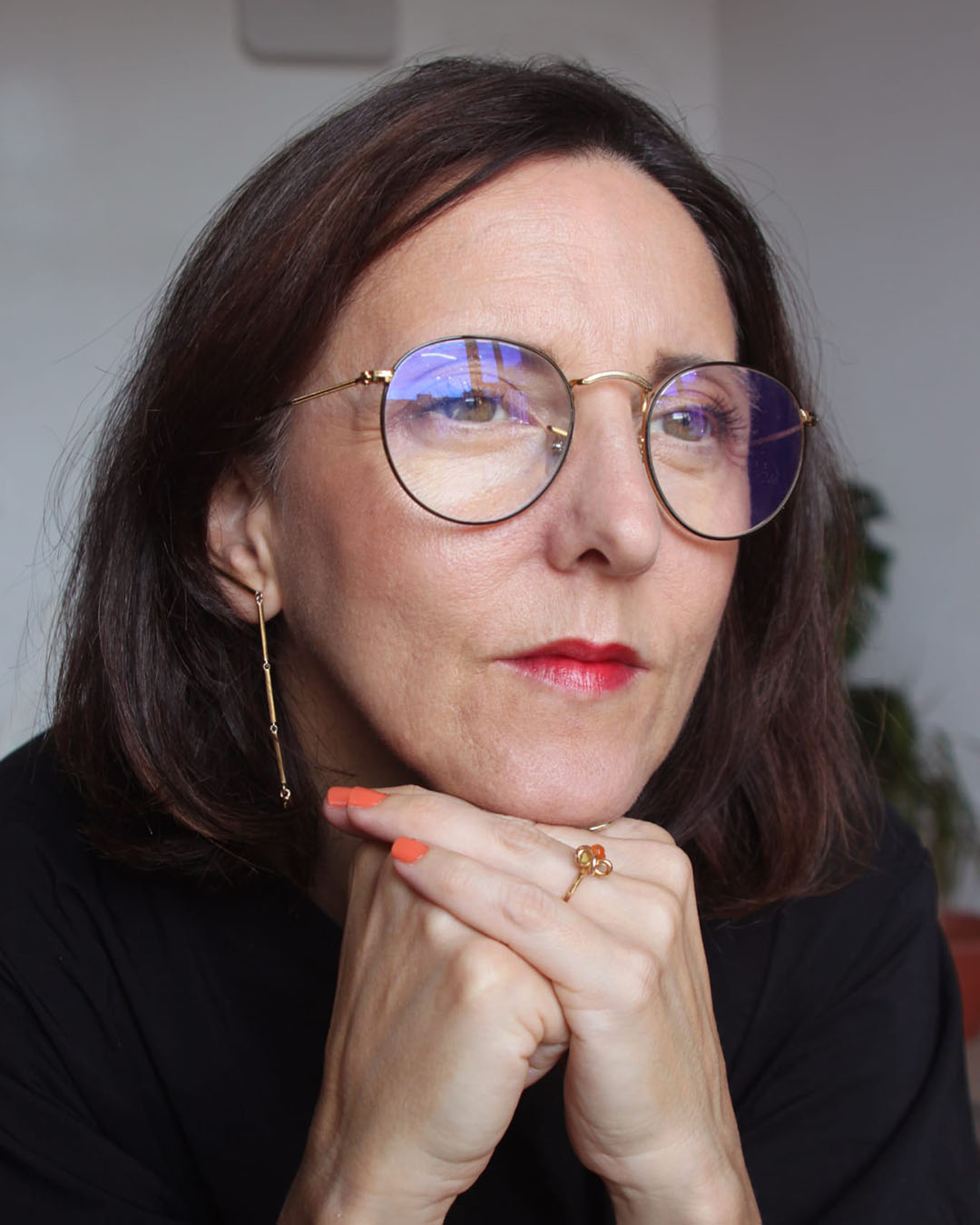 JULIA RIVERA RAMOS
A Mar Libre
Barcelona, SPAIN
"A Mar Libre is a brand for urbanites who miss the sea, like me."
Julia began her journey in the art world, earning a degree in Fine Arts and later a doctorate in design. Her love for contemporary art unexpectedly led her into the fashion industry, where she started designing jewelry. With over 15 years of experience working for well-known fashion brands, she became really skilled in this field. She's been living in Barcelona for more than 20 years, but she originally comes from Cádiz in the south of Spain.
Julia created A Mar Libre as a personal project because she wanted her own creative space to work without specific goals. She enjoys drawing, shaping, and designing things without any restrictions, letting her creativity flow naturally. She has a strong connection to the Mediterranean, nature, the sea, and traditional craftsmanship, but she approaches them from an urban and architectural perspective.

A Mar Libre's jewelry is all handmade and features timeless pieces with smooth lines and natural movements. Most of the items are one-of-a-kind because they aren't made from molds, so each one is unique with subtle differences. Everything is crafted in their workshop in Barcelona.
more about A Mar Libre
Value in the details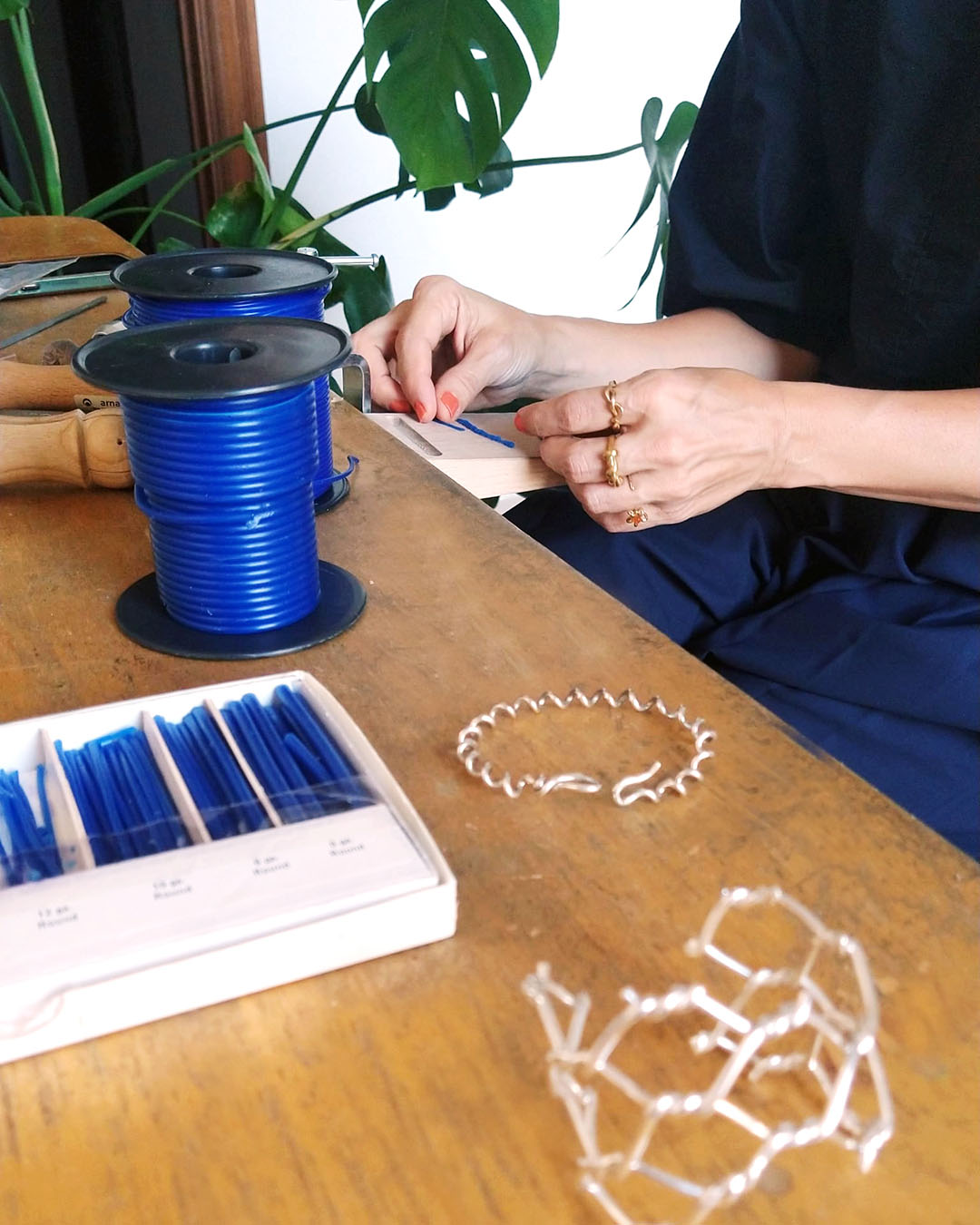 Crafting Unique Jewelry: A Fusion of Traditional and Modern Techniques
She employs a range of techniques to craft her jewelry, tailoring each method to suit the requirements of different collections. Her approach combines traditional jewelry-making processes with modern technologies like 3D design. However, her preferred technique is the lost-wax casting method. She starts by manually creating prototypes, and the distinguishing feature of her work is her avoidance of molds. This means that she doesn't mass-produce her pieces; each one is a unique work, akin to a small sculpture. Every item possesses subtle differences, endowing them with a truly distinct and special character.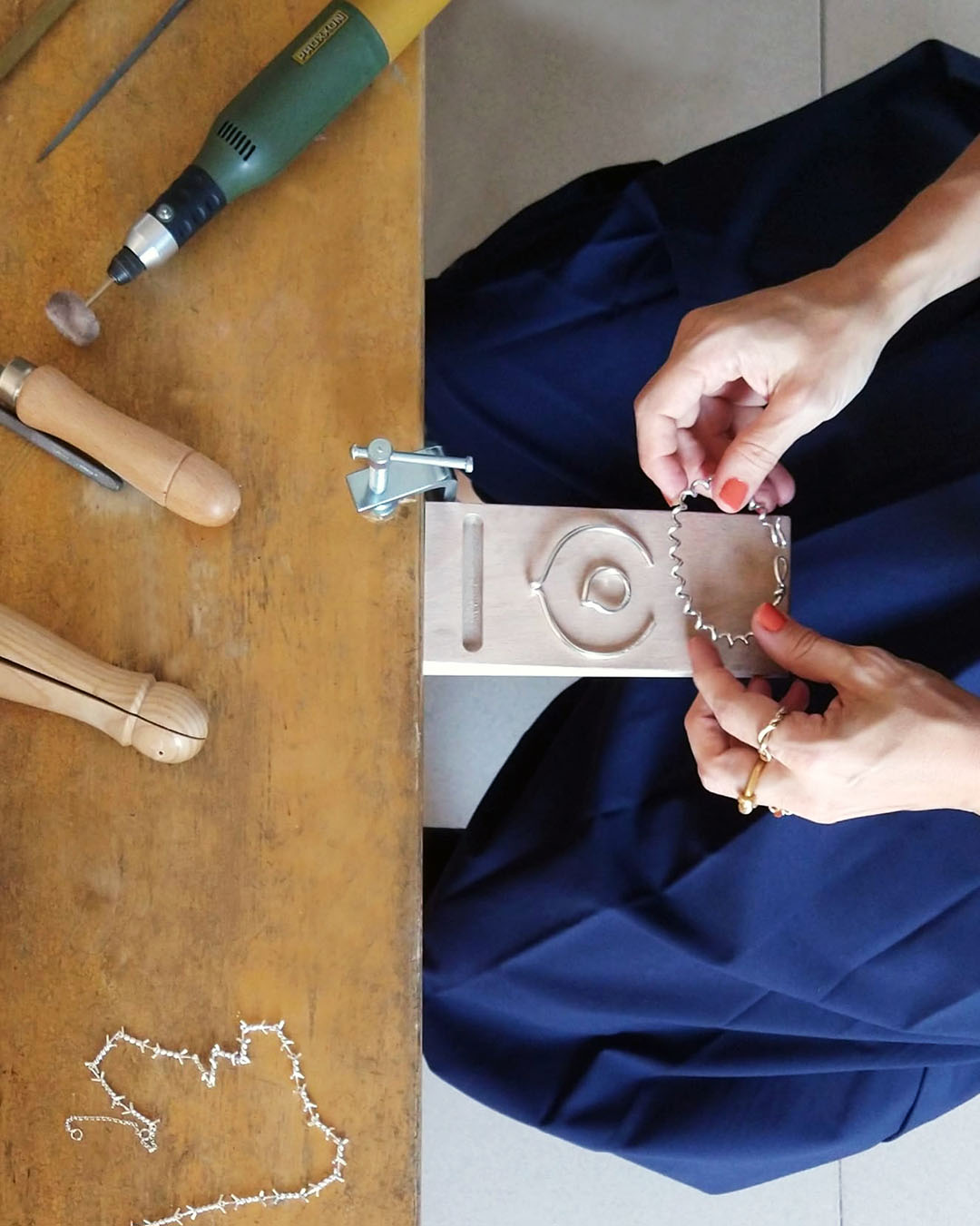 Quality Craftsmanship: Sterling Silver and Gold-Plated Elegance
She uses sterling silver for its durability, reasonable cost, and hardness. She offers the pieces in a gold finish thanks to a thick 3-micron layer of gold plating, ensuring extended longevity. Her pieces are properly stamped in the metal laboratory with her manufacturer's number, providing them with a certificate of authenticity.
Sculpted Elegance: Where Art Meets Fashion in Unique Jewelry
She approaches her jewelry as if they were miniature sculptures meant to be worn. She loves the fusion of art and fashion in her work. Quality and differentiation from what's available in the market are paramount to her. What she enjoys most is the creative process, taking something from nothing and bringing her vision to life in each piece.
I do, in case of special request do reach out to TA-DAAN in chat or via e-mail and we'll let you know if we can meet your needs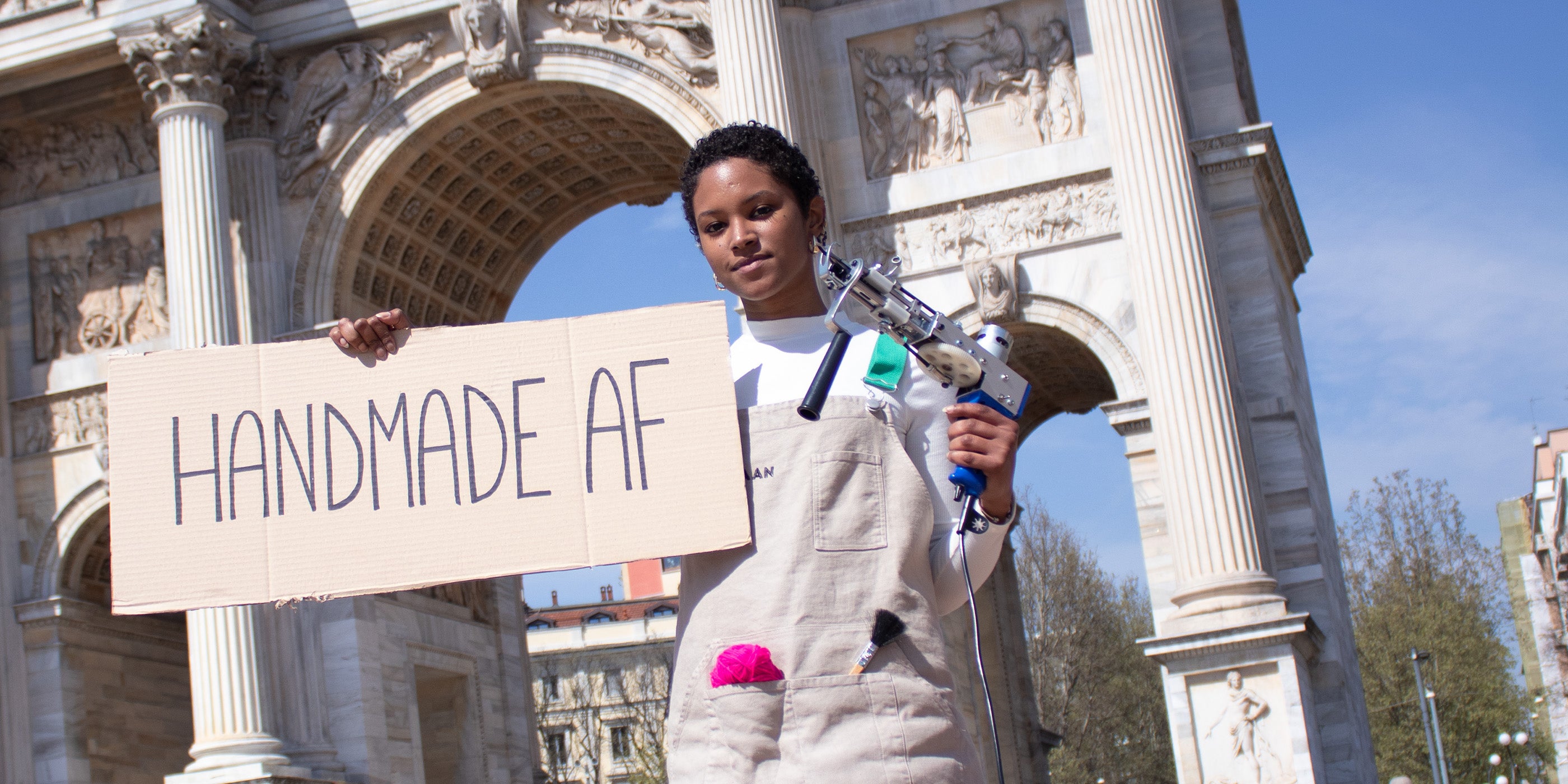 MORE THAN JUST PRODUCTS
An ever growing community
Artisans, designers and creative minds are the protagonists! Do you want to join this amazing community? Reach out to us!