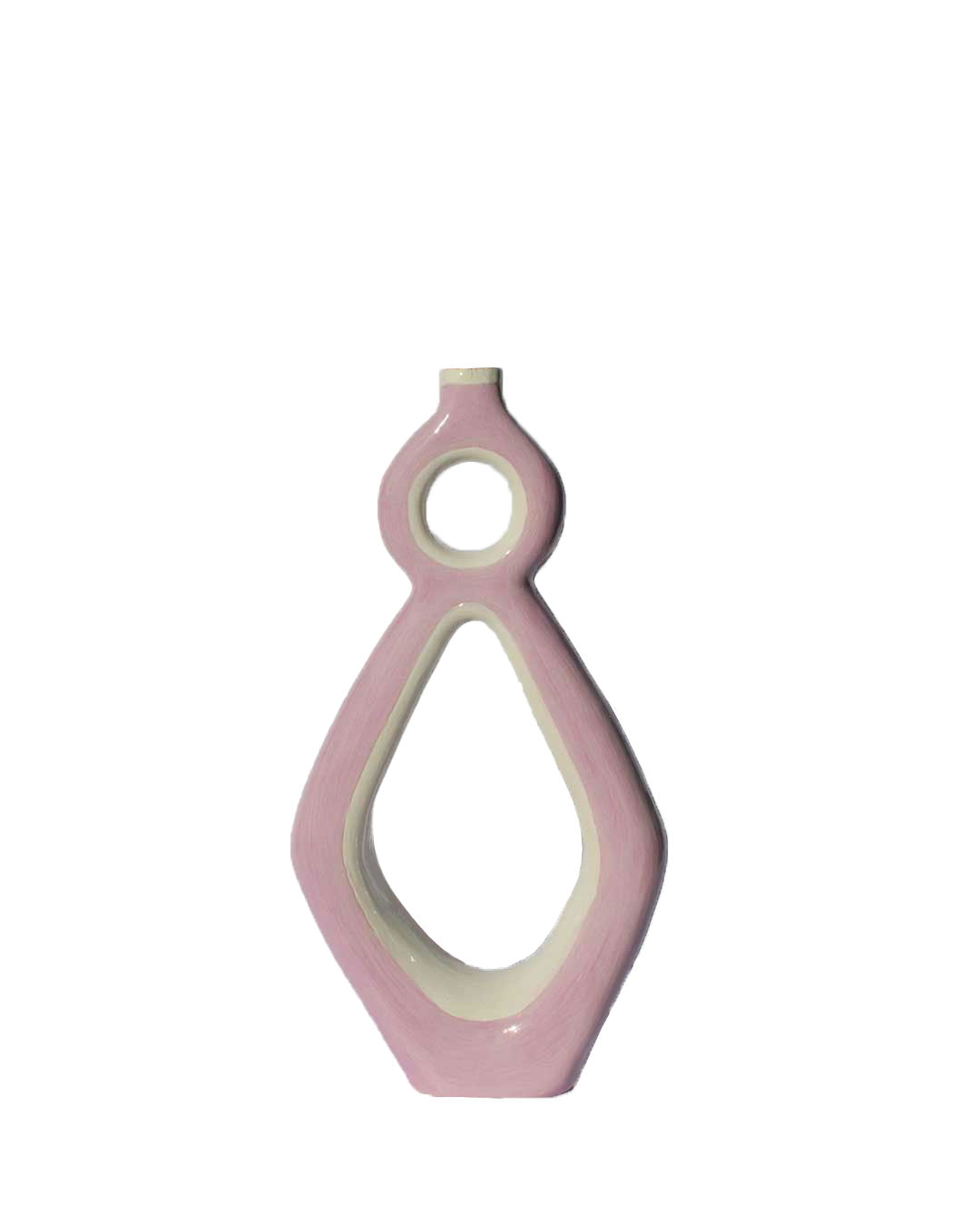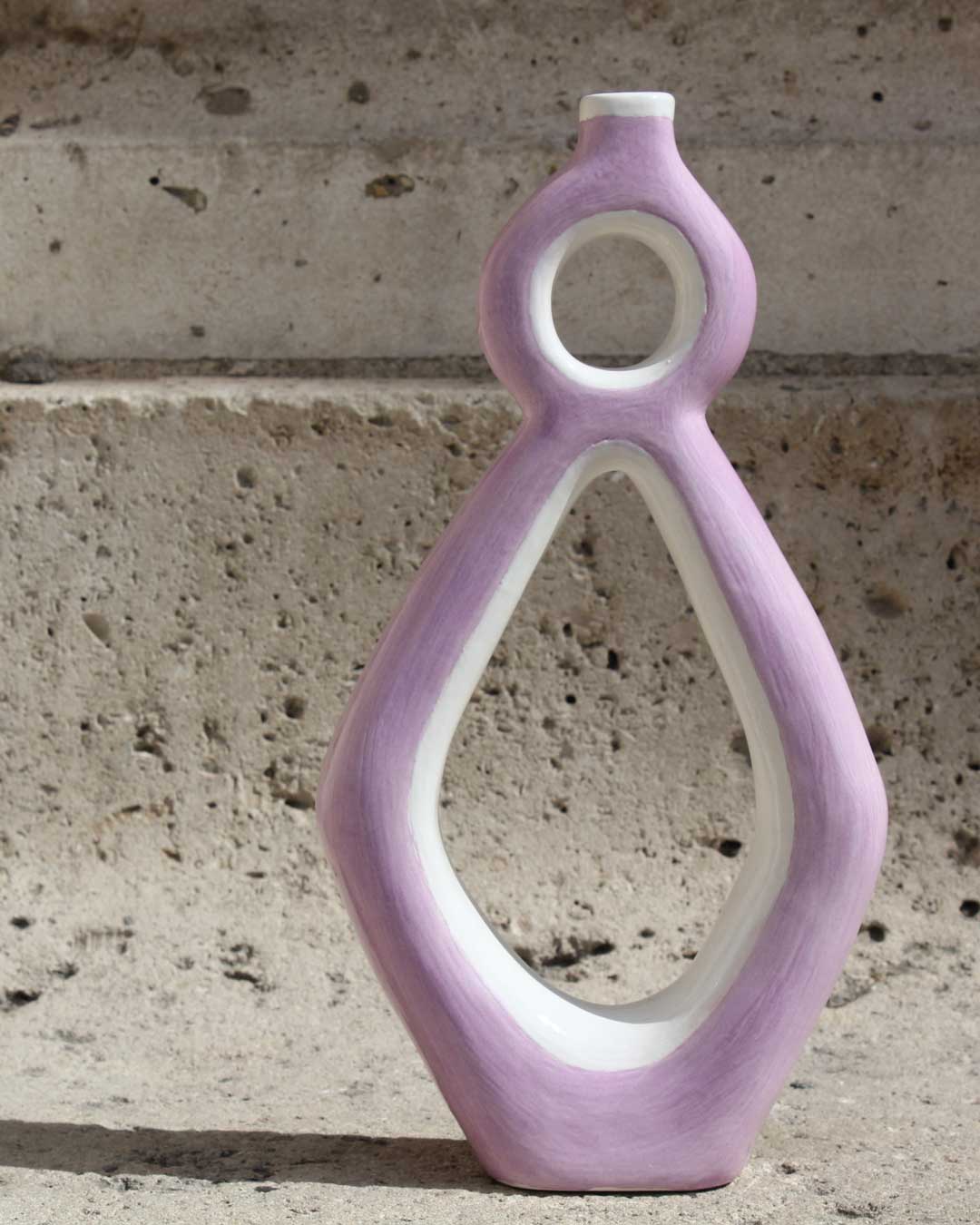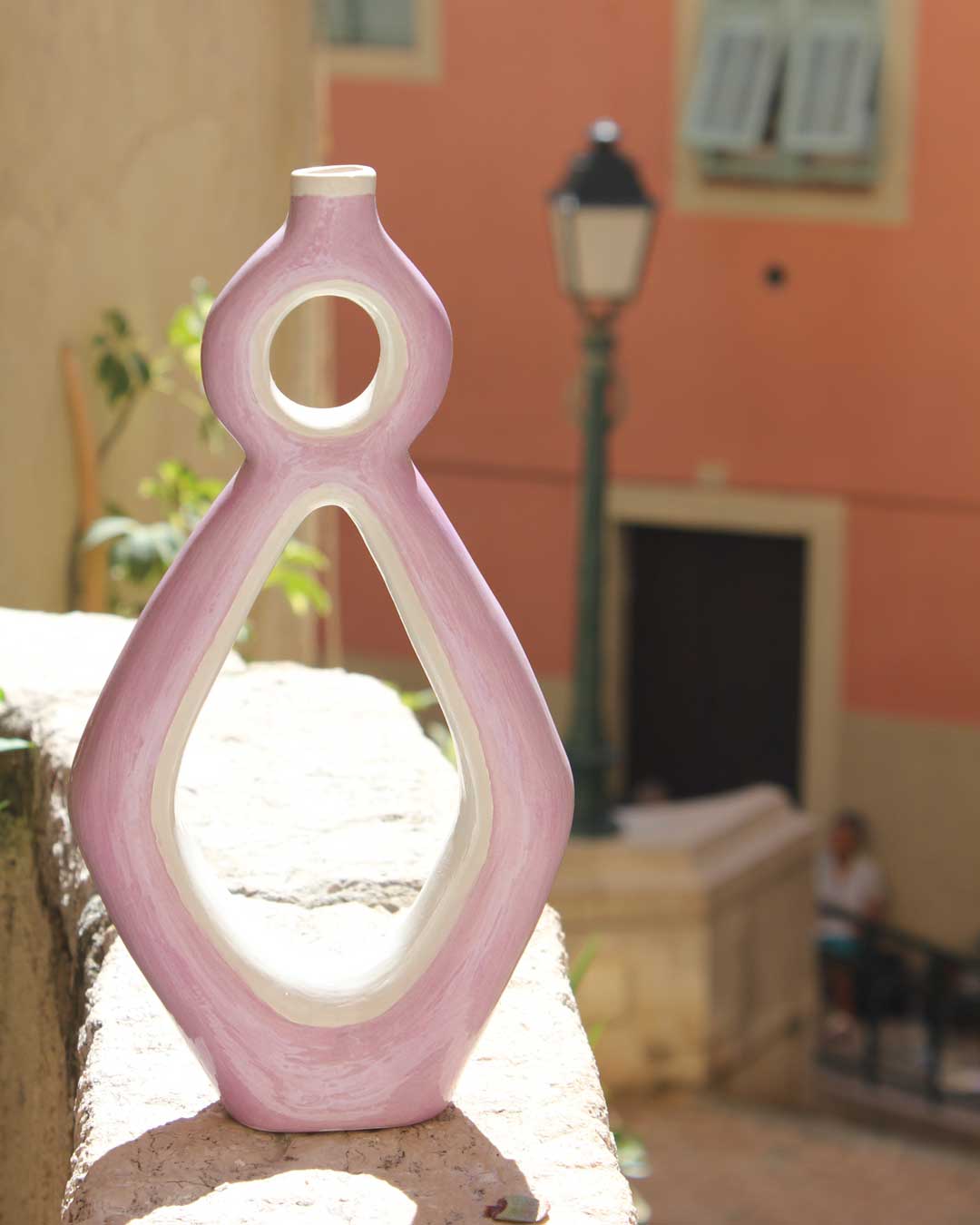 A unique piece of French craftsmanship, the Saleya Vase is a beautiful addition to any home. Expertly fashioned from earthenware, the vase is glazed to a luxuriously glossy finish. With its eye-catching geometric shape and delicate pink-purple hue, it is sure to captivate any observer with its charm.
Crafted in France
Materials: Clay
Technique: Coiling
Measurements:
15 cm L x 4 cm W x 28 cm H
Weight 0.4 kg
Care & Manteinance:
- You can place the vase on a table or a shelf as a decorating item
- It can contain flowers in a small volume and should be cleaned with a simple dust remover
Shipping is FREE IN EUROPE over € 180.
Shipping cost below € 180 varies according to continent, in accordance with the following flat shipping rates:
Belgium, Germany, France, Italy, Portugal and Spain: € 11,99
Rest of Europe: € 15,99
UK & Switzerland: € 19,99 
USA: € 29,99
As a matter of fact, we do want to encourage you to shop local and support artisans from your own Country.
For the rest of the world, unfortunately we do not provide flat shipping rates. However, if you are really in love with TA-DAAN products get in touch with us and we will get back to you as soon as possible. ❤️