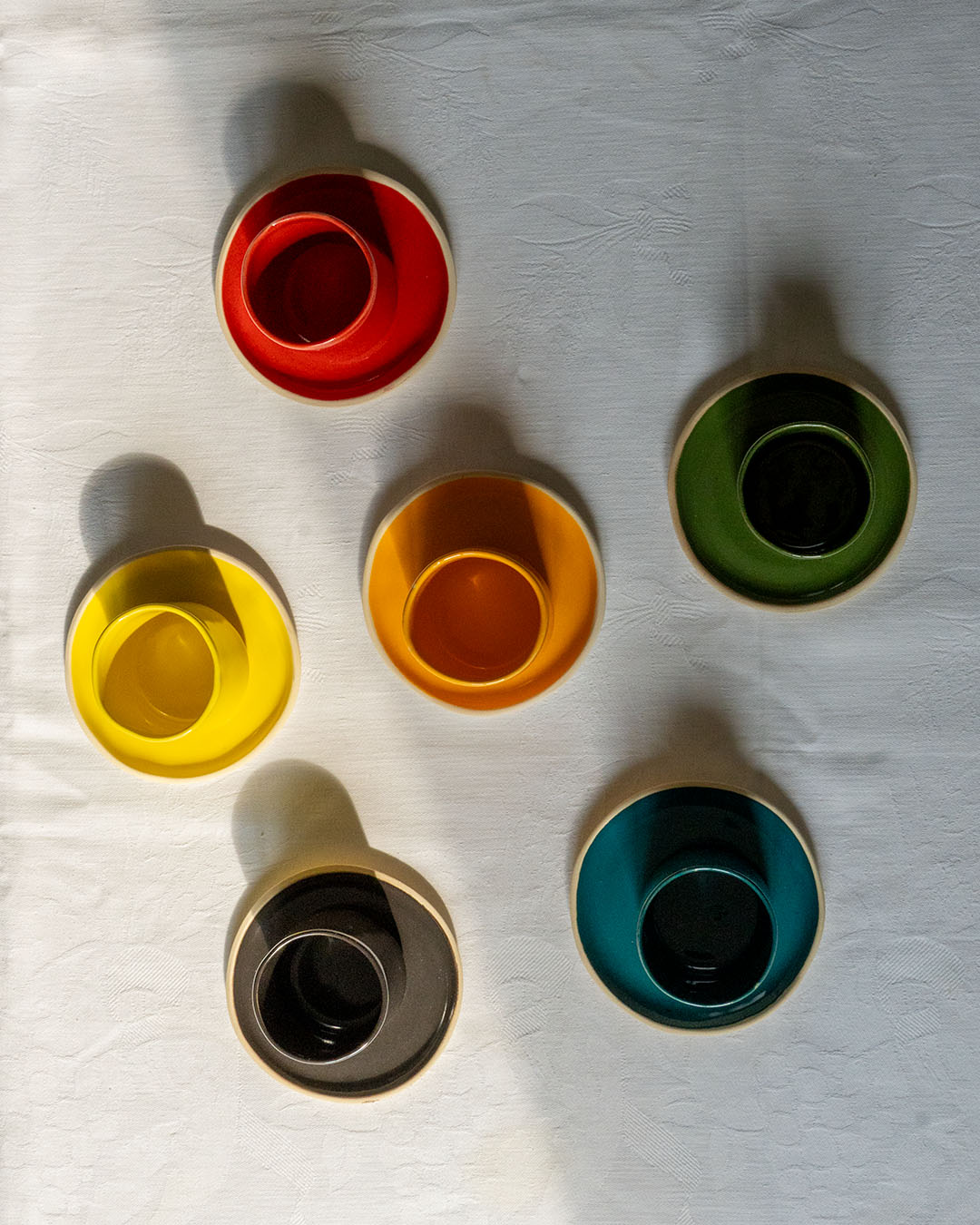 Palette Perfect Cups & Saucer MIX - Set of 6 (-30%)
Because color is life and being able to mix it up is even more fun. It's a rainbow in your life! The cups are made with plaster molds and the plates with manual molds. The cups and plates are handcrafted with love and attention to detail, so you can sip and savor in style! Whether you're sipping some java with your morning paper or enjoying an afternoon tea, you can add a splash of fun and personality to your ritual.

Crafted in Portugal
Materials: Stoneware (Ceramics)
Technique: Slip Casting (colored liquid clay)
Measurements:
Coffee cup: 5.5 cm x 5.5 cm in diameter
Saucer: 9 cm x 9 cm in diameter
Set weight: 200 g

Please, note that measurements refer to one set and dimensions may vary with each piece.
Care & Manteinance:
The glazes are food safe and can go in the dishwasher and microwave.
Shipping is FREE IN EUROPE over € 180.
Shipping cost below € 180 varies according to continent, in accordance with the following flat shipping rates:
Belgium, Germany, France, Italy, Portugal and Spain: € 11,99
Rest of Europe: € 15,99
UK & Switzerland: € 19,99 
USA: € 29,99
As a matter of fact, we do want to encourage you to shop local and support artisans from your own Country.
For the rest of the world, unfortunately we do not provide flat shipping rates. However, if you are really in love with TA-DAAN products get in touch with us and we will get back to you as soon as possible. ❤️