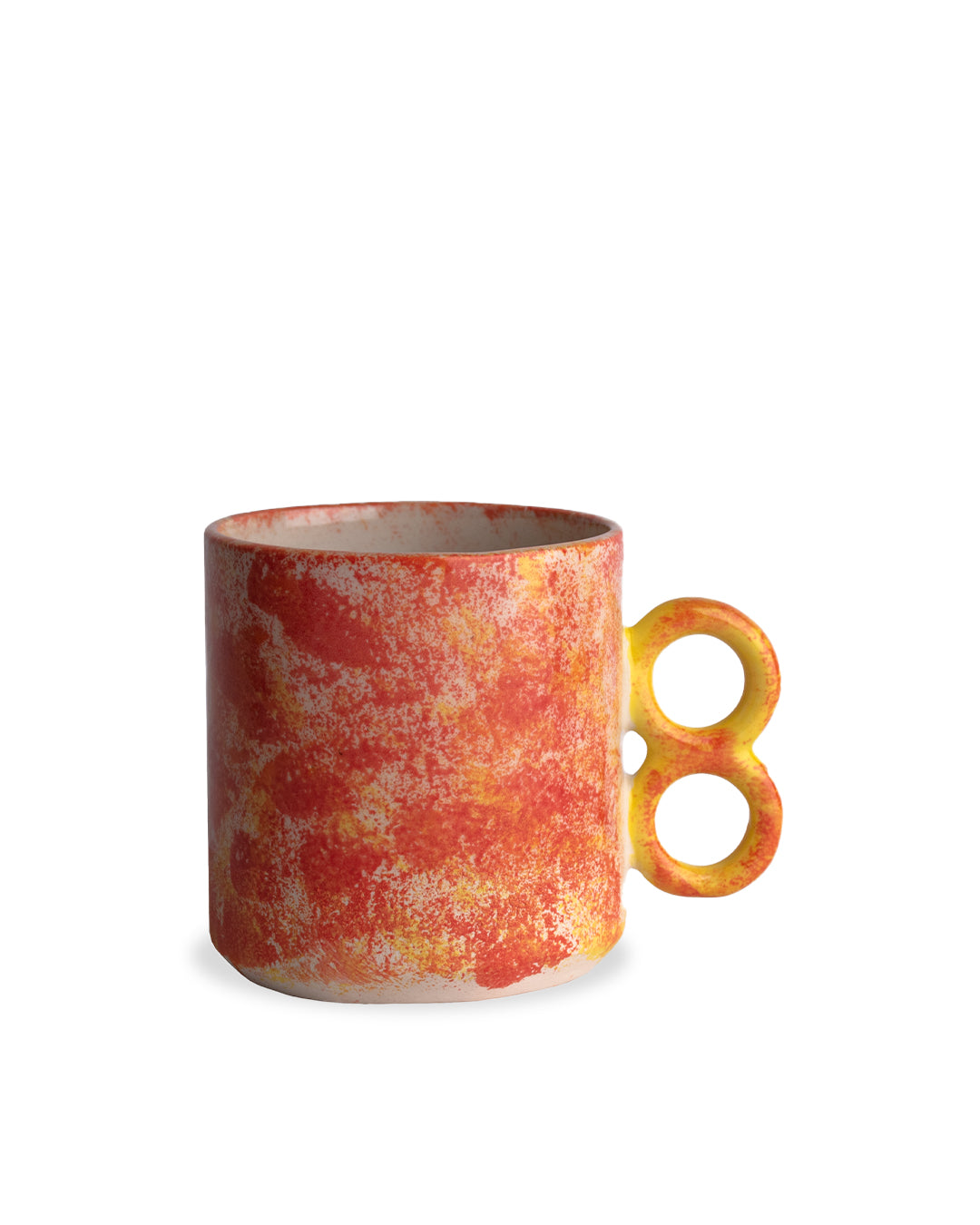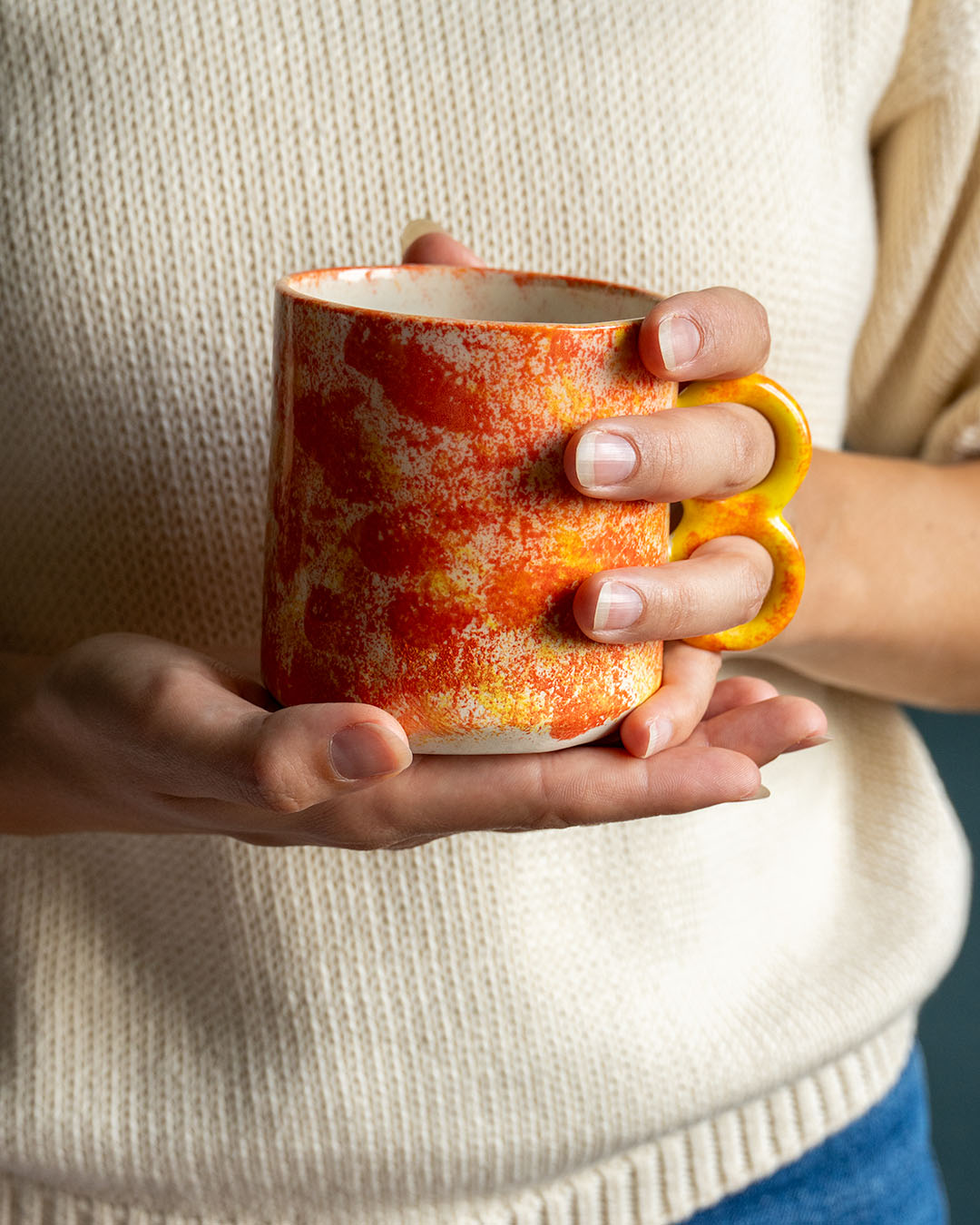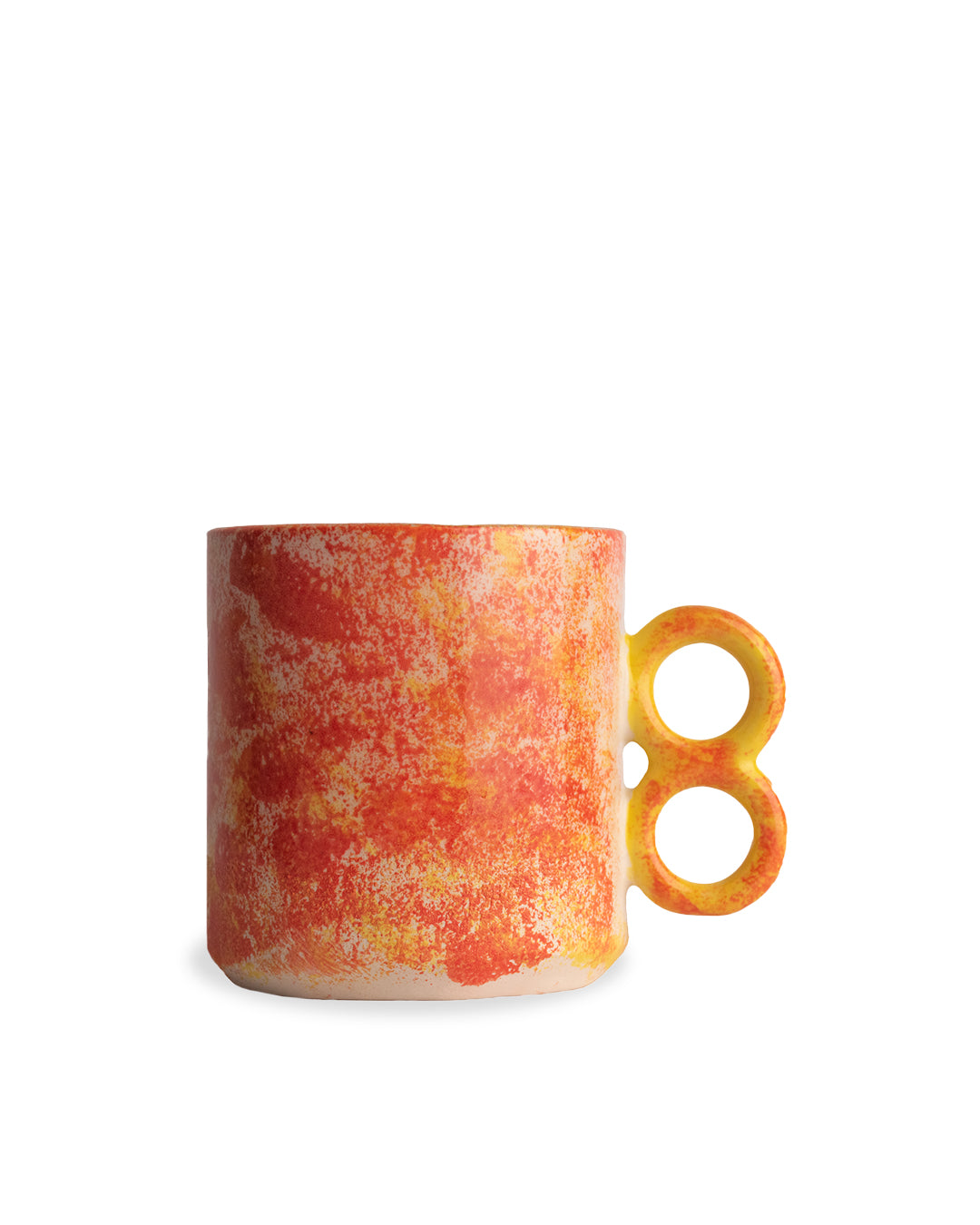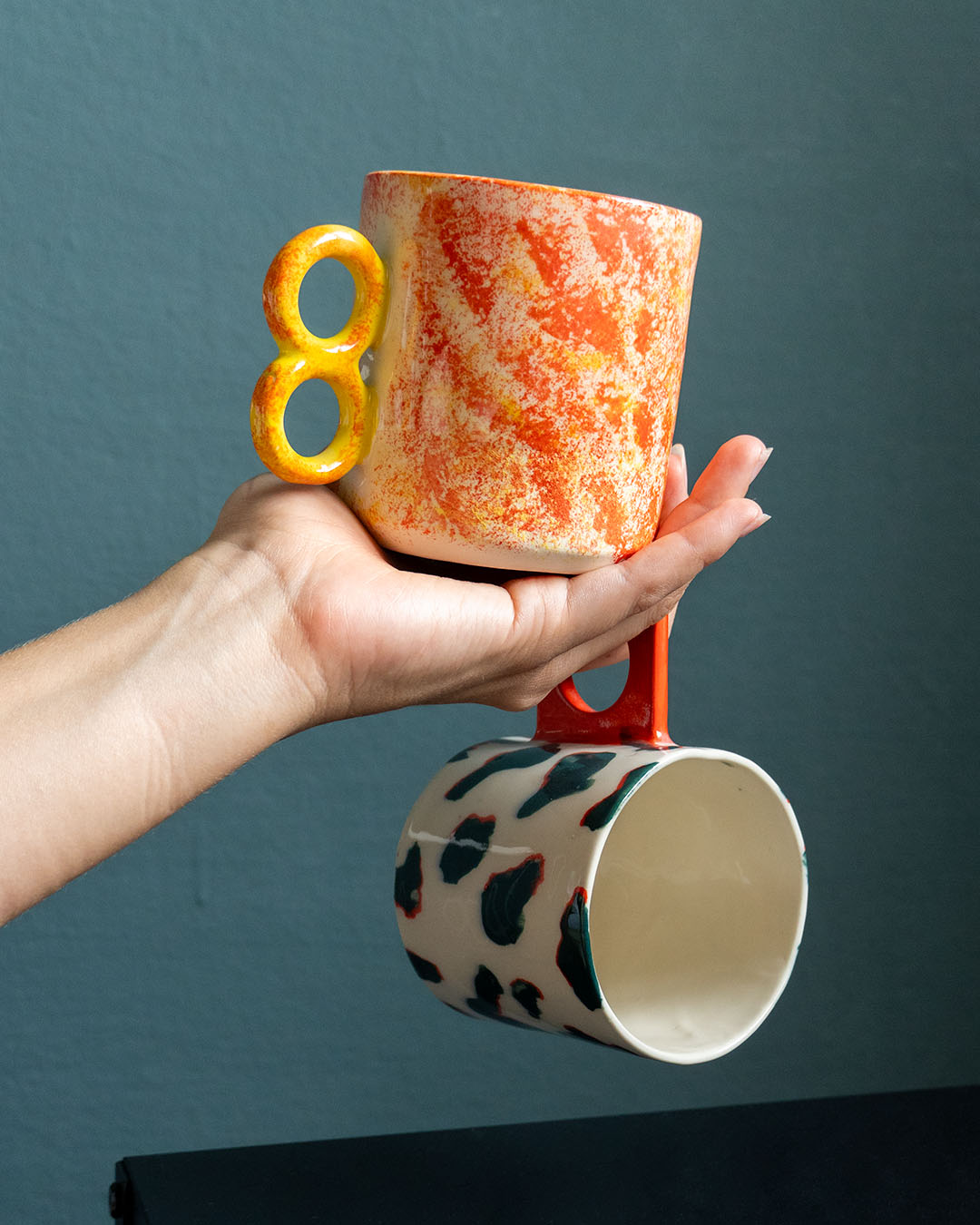 The mug and handle is made with molds. The joining is done manually like painting the mugs. All my pieces are based on color but for these specific ones, I had influence in the context of the Bahaus, that's why the wings have geometric shapes. Mugs sponged with red, orange and yellow. Completely handmade, with high temperature clay and hand painted. Glazed with transparent gloss.
Crafted in Portugal
Materials: Stoneware (Ceramics)
Technique: Made using molds but the handles are completely handmade. The joining is done manually as well as the painting of the mugs.
Measurements:
10 cm H x 10 cm in diameter
Weight 300 g
Capacity: 500ml

Please, note that measurements refer to one set and dimensions may vary with each piece.
Care & Manteinance:
The glazes are food safe and can go in the dishwasher and microwave.
Shipping is FREE IN EUROPE over € 180.
Shipping cost below € 180 varies according to continent, in accordance with the following flat shipping rates:
Belgium, Germany, France, Italy, Portugal and Spain: € 11,99
Rest of Europe: € 15,99
UK & Switzerland: € 19,99 
USA: € 29,99
As a matter of fact, we do want to encourage you to shop local and support artisans from your own Country.
For the rest of the world, unfortunately we do not provide flat shipping rates. However, if you are really in love with TA-DAAN products get in touch with us and we will get back to you as soon as possible. ❤️