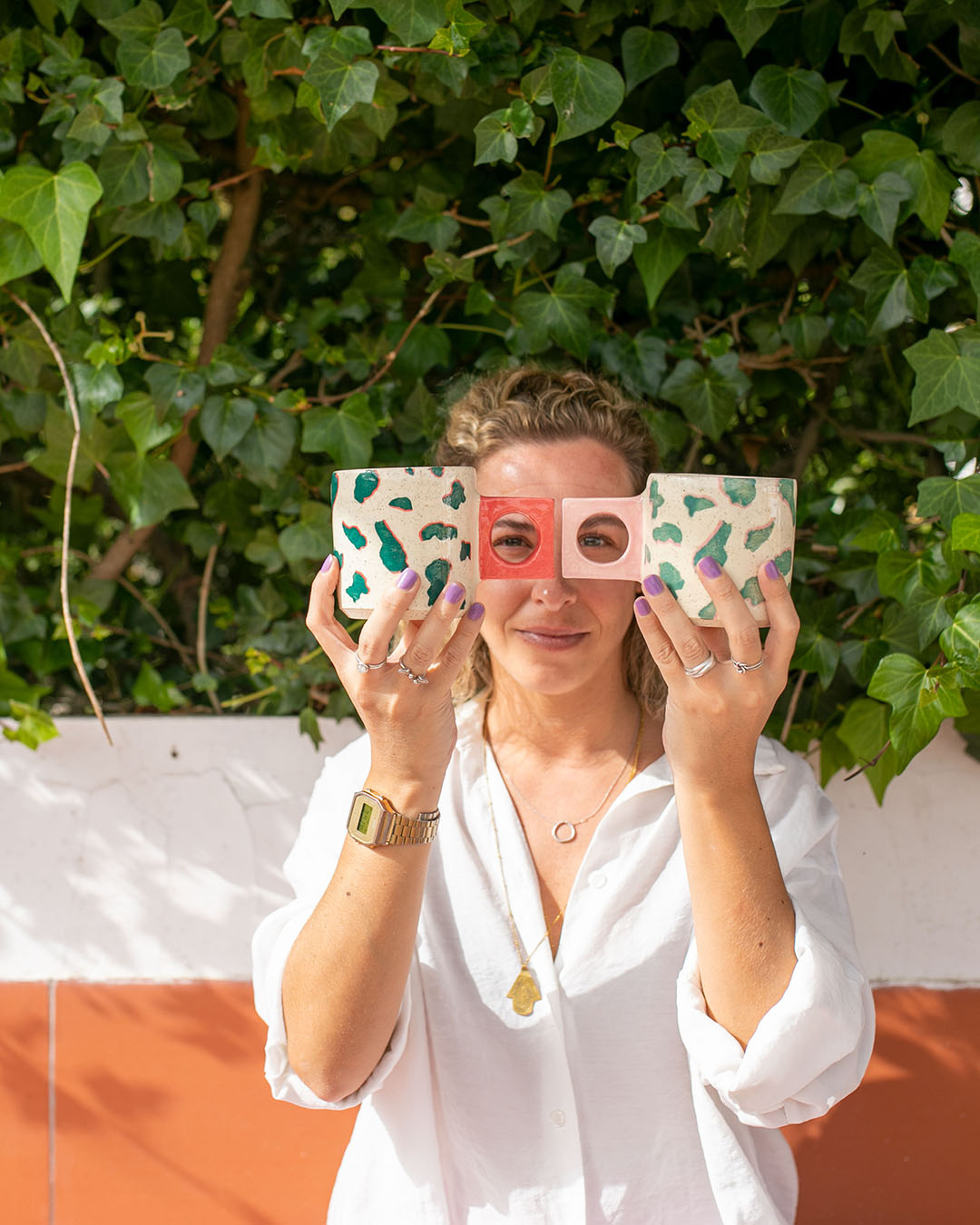 JOANA TORRES PEREIRA
tê. pê. ceramics
Lisbon, PORTUGAL
"Funky ceramics."
Since childhood, she has been passionate about the arts. She spent many of her days painting and creating clay sculptures. Even today, his grandmother Cristina shows him the many drawings and letters that she made for her and my grandfather Zé Luis. Then came the design course, which gave her other benefits, but which took me more into the digital world, taking her away from the manual for a few years.​
In 2019, when she started to realize what was really important to her and left her work from 9 to 5, she started by doing a ceramics workshop to reconnect with the manual and since then she hasn't stopped. Since that time she has seen that pottery gives her the freedom of creation that she loved.

tê. pê. ceramics is a handmade ceramics brand, where all pieces are handmade, using various techniques, such as "rolls", "ballast" and "molds". She is inspired by nature, feelings and human relationships, both in the forms she gives or allows the pieces to take on, as well as in the textures and materials he uses. Cork, cotton, natural beach sand, are some of the materials she uses, but she is always looking for new challenges. Ceramics is an infinite world of possibilities and therefore it is always developing new techniques and perfecting itself. She likes to combine ceramics with painting, always having color as a guiding principle. She claims that color is what defines the work of tê.pê.
more about tê. pê. ceramics
Value in the details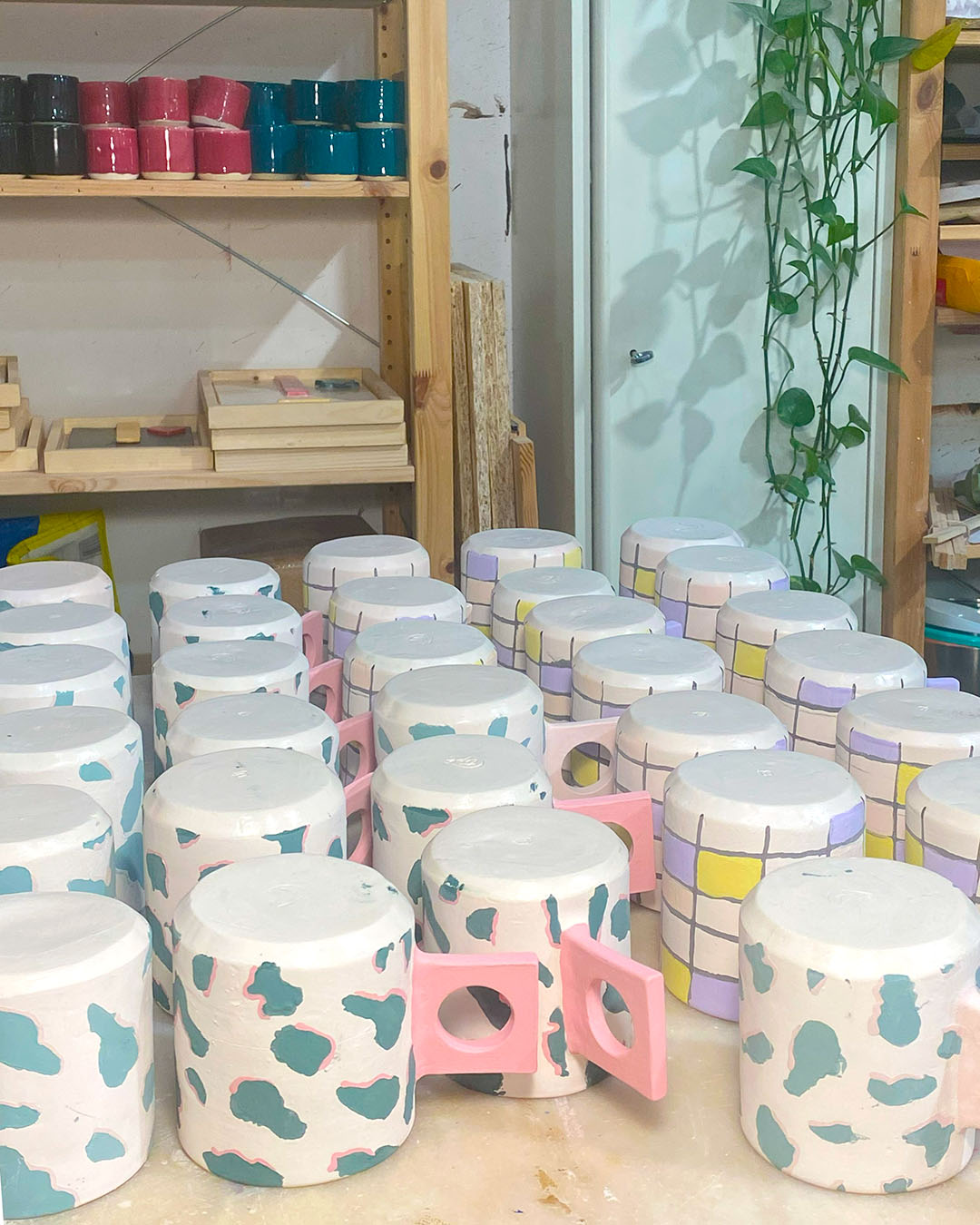 Elevating Handcrafted Ceramics
tê. pê. ceramics is a brand specializing in handcrafted ceramics, where every piece is meticulously crafted using a range of techniques, including methods like "rolling," "ballasting," and "molding.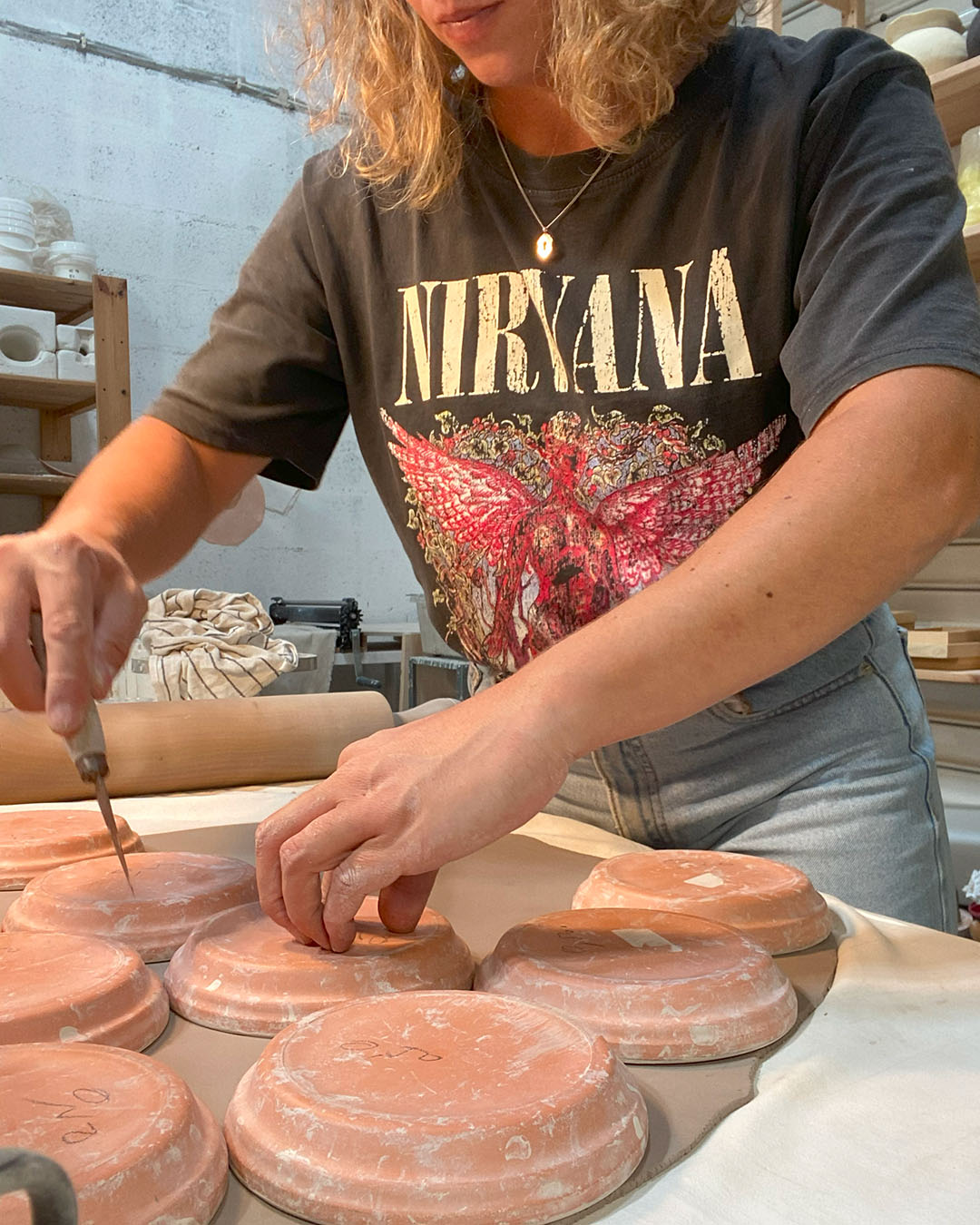 Exploring the Art of High-Temperature Clay
The material it uses is high temperature clay, which has many variants in terms of color and texture. It can be white or black clay, with or without chamotte.

To give color to the pieces, she uses engobes (specific paints for clay), or glaze with dyes.

I use this type of material because it is more resistant and because the high temperature glaze is the only one suitable for food.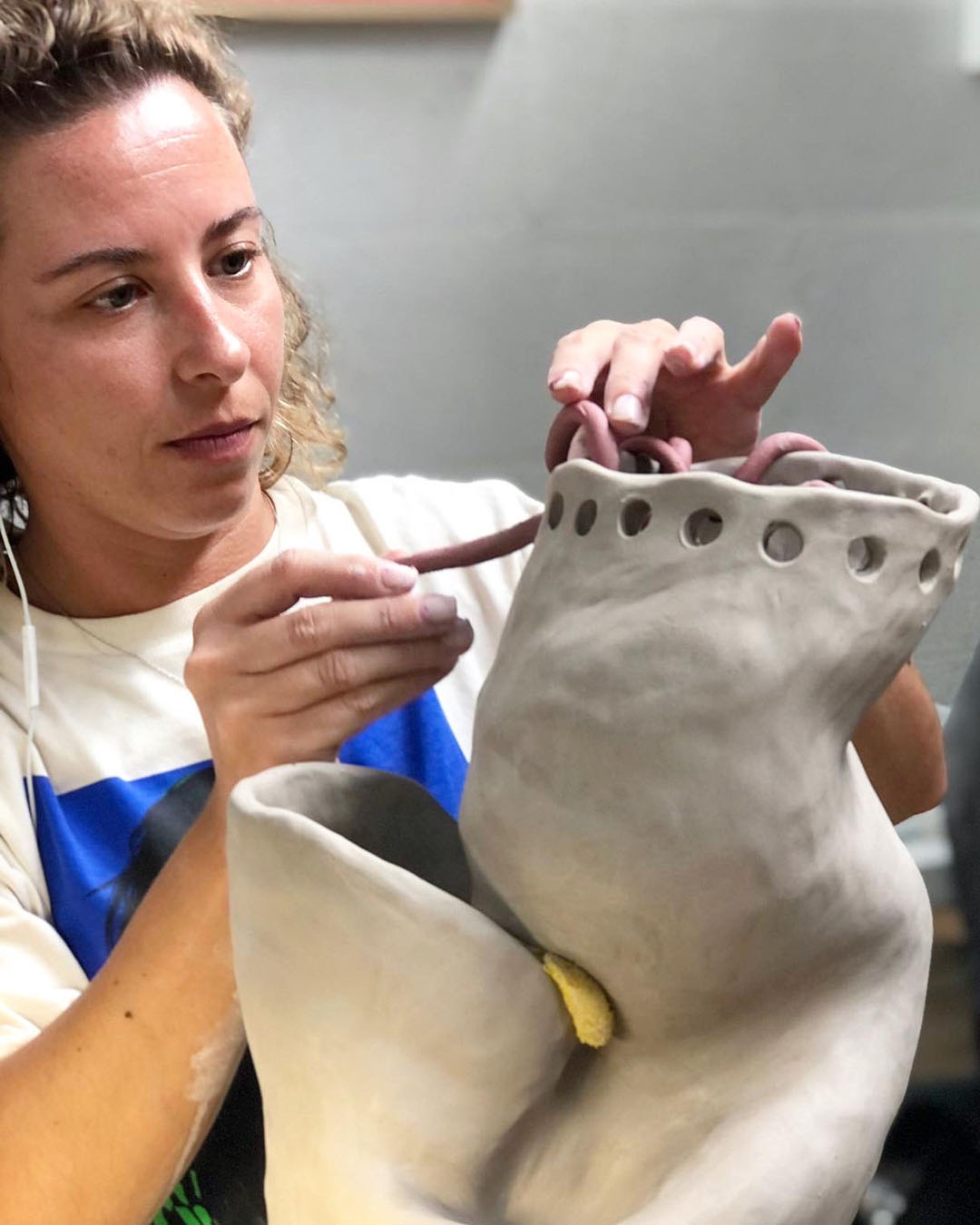 Crafting Dreams in Clay and Color
Ceramics, for her, is a boundless canvas where imagination knows no bounds. The evolution of their craft is a continuous journey, marked by the pursuit of novel techniques and the relentless quest for perfection. The fusion of ceramics with the world of painting is their signature approach, with color acting as the guiding star that illuminates their artistic path.
In essence, tê. pê. ceramics isn't just about ceramics; it's about the art of infusing life and color into every creation, a journey where the possibilities are as infinite as the creative spirit itself.
She does, in case of special request do reach out to TA-DAAN in chat or via e-mail and we'll let you know if we can meet your needs :)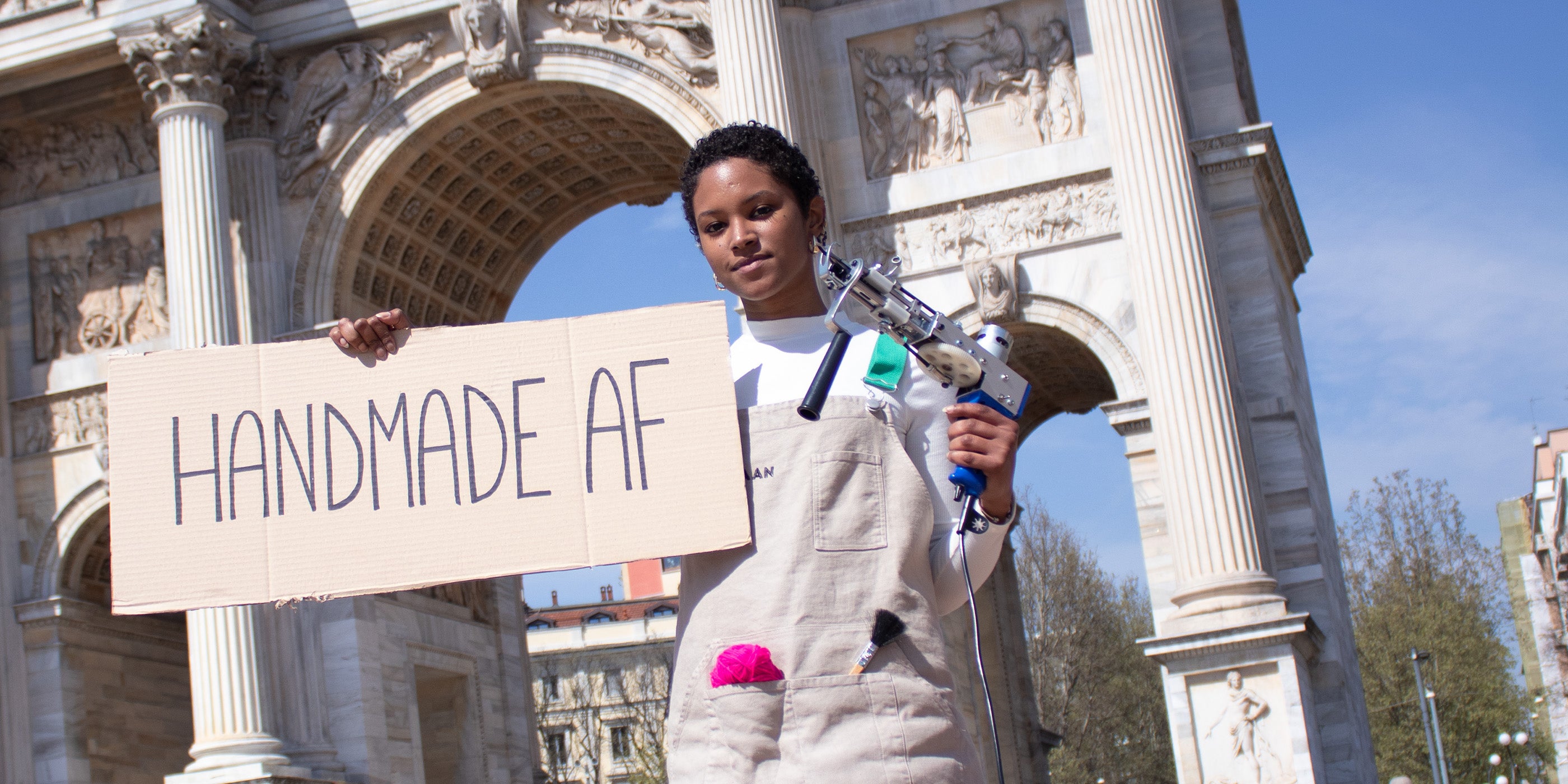 MORE THAN JUST PRODUCTS
An ever growing community
Artisans, designers and creative minds are the protagonists! Do you want to join the community? Reach out to us!