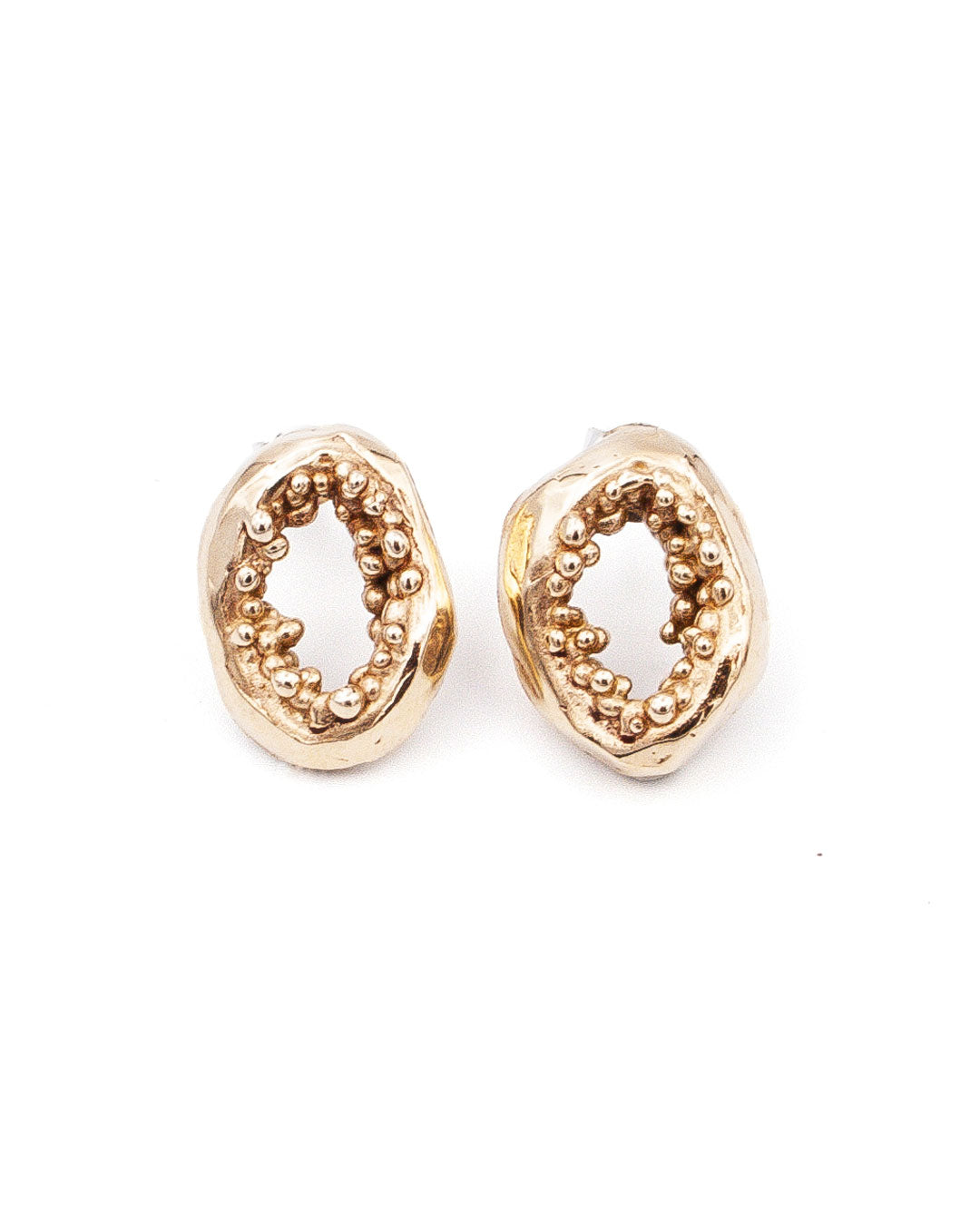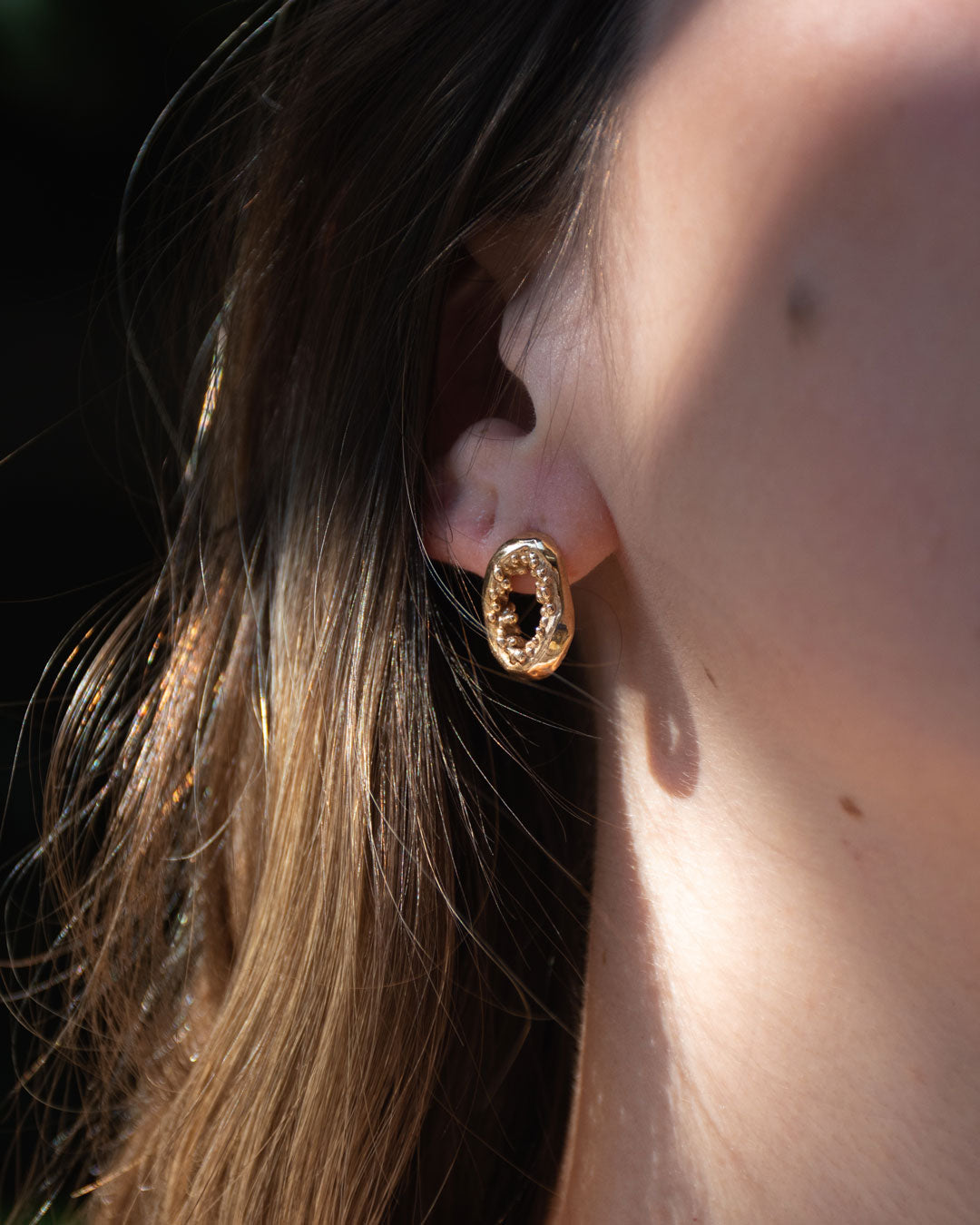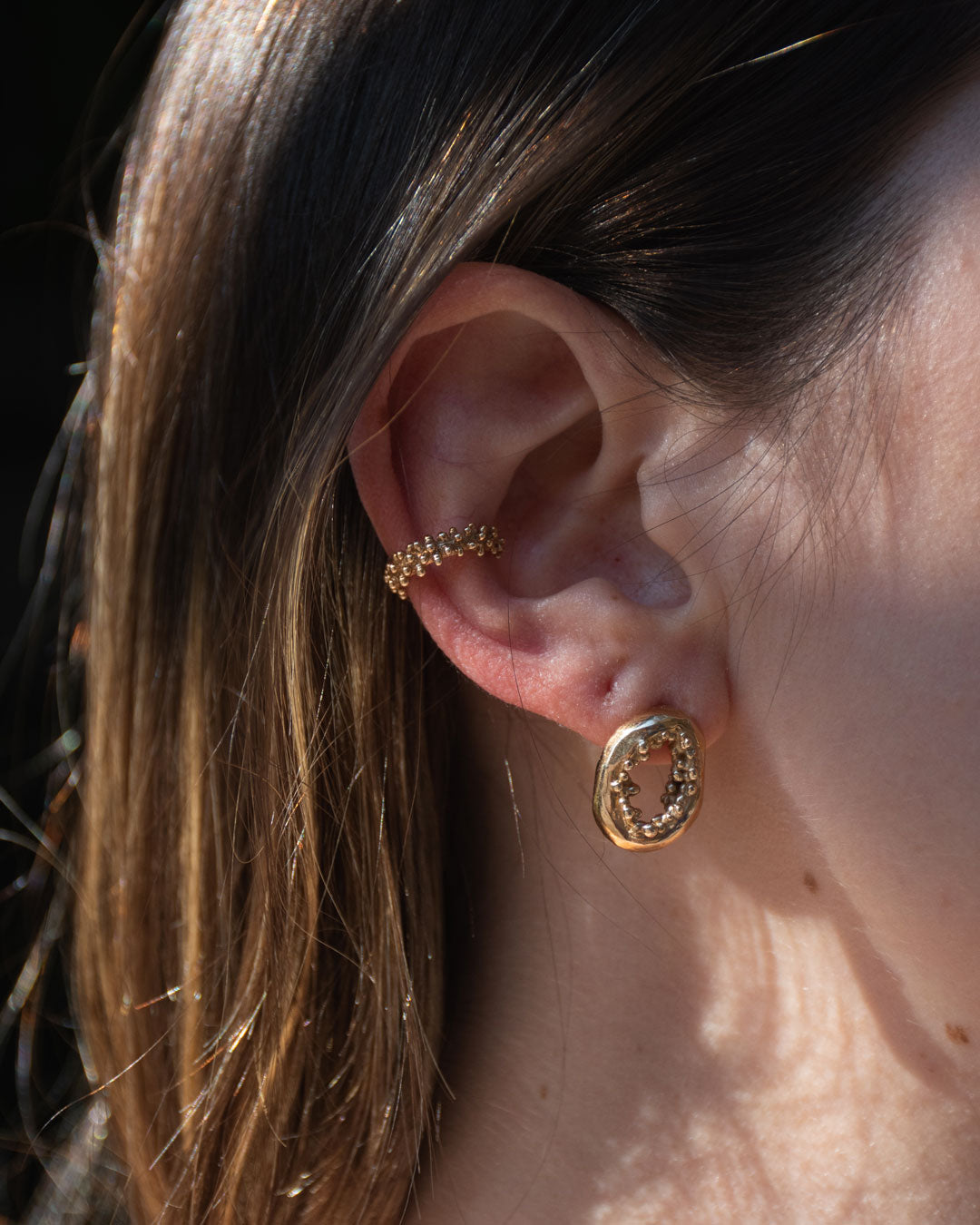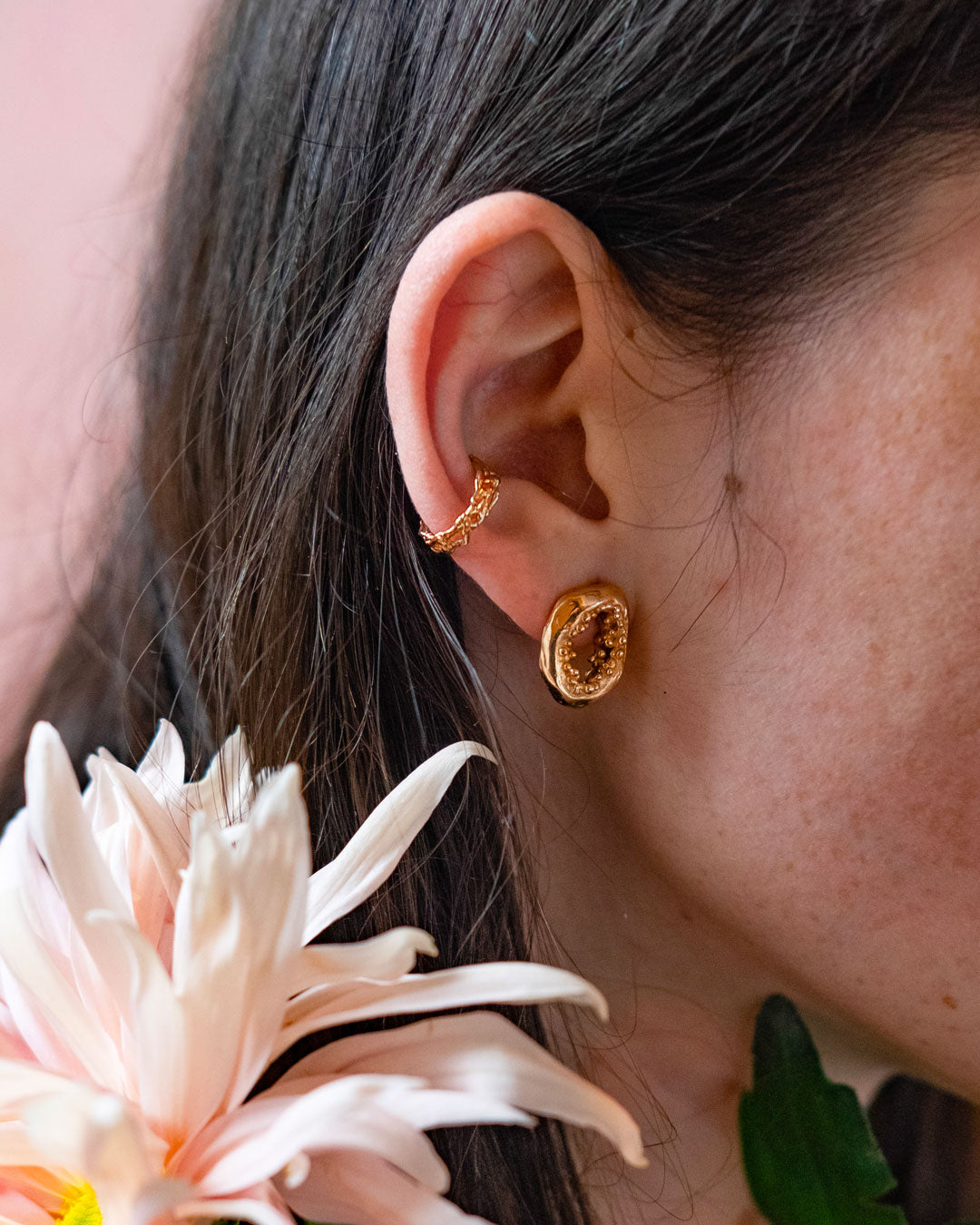 Kraken Earrings are inspired by the kraken, a legendary sea monster originated from the tales of sailors returning from voyages in unknown waters.
It represents the unexpected, nature that becomes a monster and does not allow itself to be dominated.
Please note that each piece is handcrafted and will bare slightly unique characteristics while staying true to the style.
Crafted in Germany
Materials: Rose Bronze, Gold Plated Silver
Technique: Lost-wax casting
Measurements:
1.4 cm L x 0,4 cm W x 1.8 cm H
Set weight 6,4 g
Care & Manteinance:
Everyday use:
- Remove your jewellery when washing hands, using any detergents or chemicals of any kind, as they may tarnish.

- It is not recommended that you wear bronze jewellery in sea water (no problem with silver)


Cleaning:
- For a more thorough cleaning, first scrub with warm water and a mild liquid soap (lemon dish soap is perfect) using a toothbrush to remove dirt.

- To restore the jewellery's shine, soak it in boiling water with a little lemon juice for about 5 minutes.
Rinse the jewellery under warm water and remove any lemon residue with the help of the liquid soap and toothbrush. Dry your pieces thoroughly with a clean towel.

- Alternatively, all jewellery can be professionally re-polished at a local jeweller.
Shipping is FREE IN EUROPE over € 180.
Shipping cost below € 180 varies according to continent, in accordance with the following flat shipping rates:
Belgium, Germany, France, Italy, Portugal and Spain: € 11,99
Rest of Europe: € 15,99
UK & Switzerland: € 19,99 
USA: € 29,99
As a matter of fact, we do want to encourage you to shop local and support artisans from your own Country.
For the rest of the world, unfortunately we do not provide flat shipping rates. However, if you are really in love with TA-DAAN products get in touch with us and we will get back to you as soon as possible. ❤️