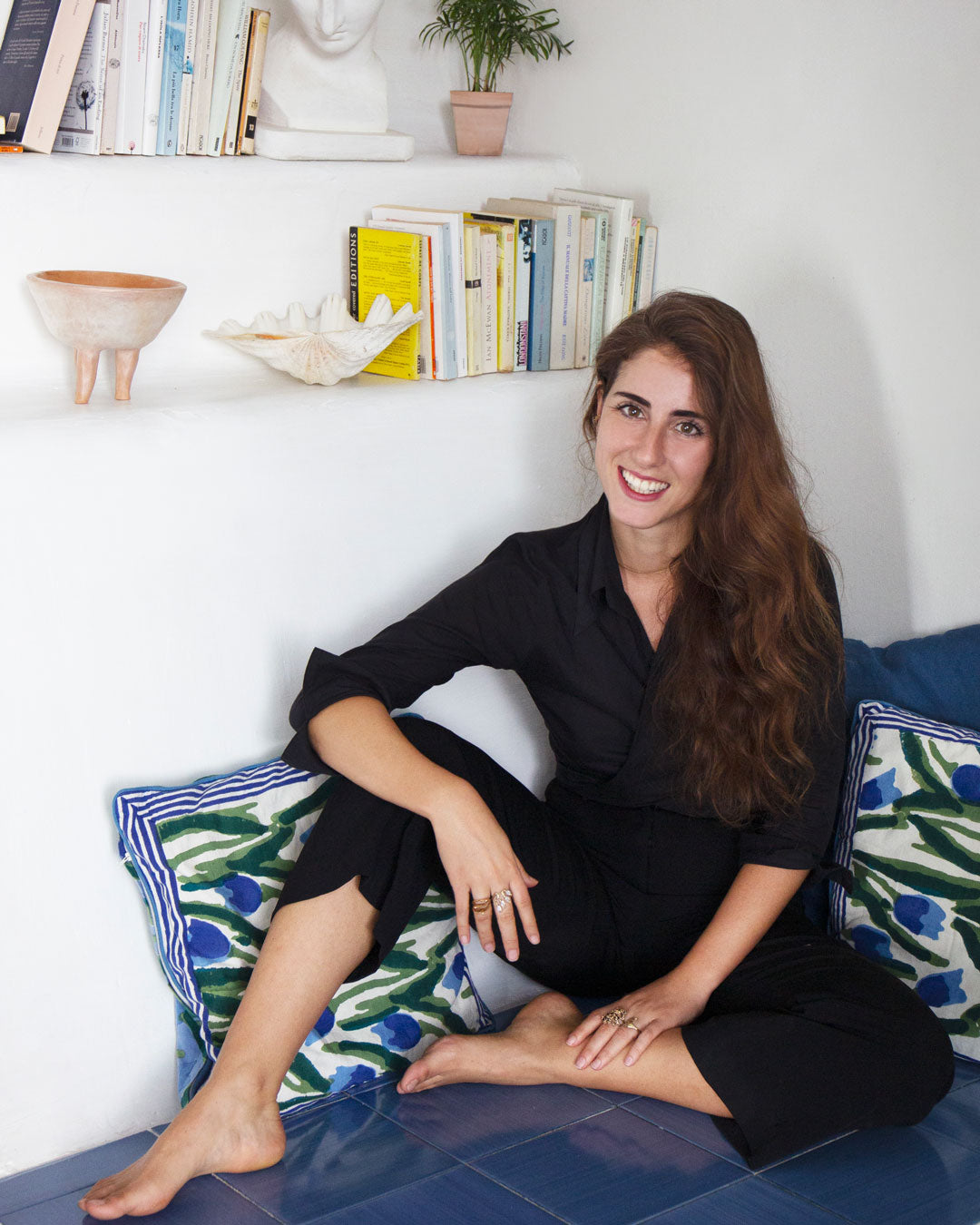 DEVI PETTI
Devi Petti
Berlin, Germany
"Produce what is necessary, avoid waste"
Italian designer and maker based in Berlin, focusing on jewelry and small objects.

Devi has graduated as Product Designer in Rome, after several years of designing furniture and graphic work, she decided to focus on her personal practice.
She makes jewellery and small objects with a "soul", meant as things with an emotional value, capable of moving the beholder.

Devi grew up in a small village on the Amalfi Coast, Raito, in close contact with nature and the sea: an essential source of inspiration for her work. Indeed, she does her utmost to respect and celebrate nature in its cycle of growth and decay.
more about Devi Petti
Value in the details
By hand with love and dedication
Devi petti works mainly with the lost-wax casting technique ("cire perdue"), an ancient technique used in art and manufacturing that allows her to create sculptural forms with intricate details.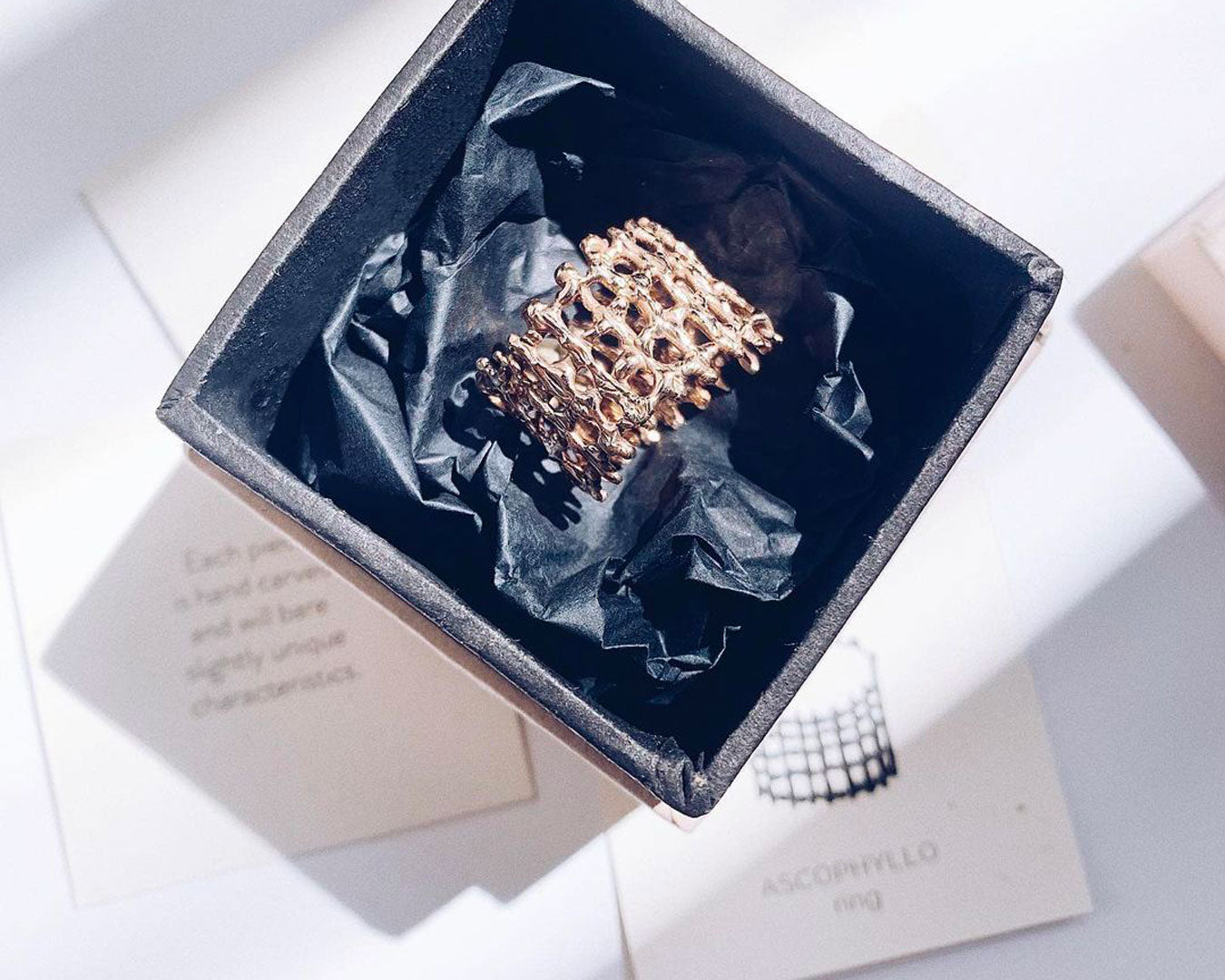 A living material
The maker works mainly with bronze, a metal alloy that she likes very much. It is a 'living' material that has a natural evolution, changing colour over time and in contact with your body, but with a little care and dedication it returns to its initial splendour.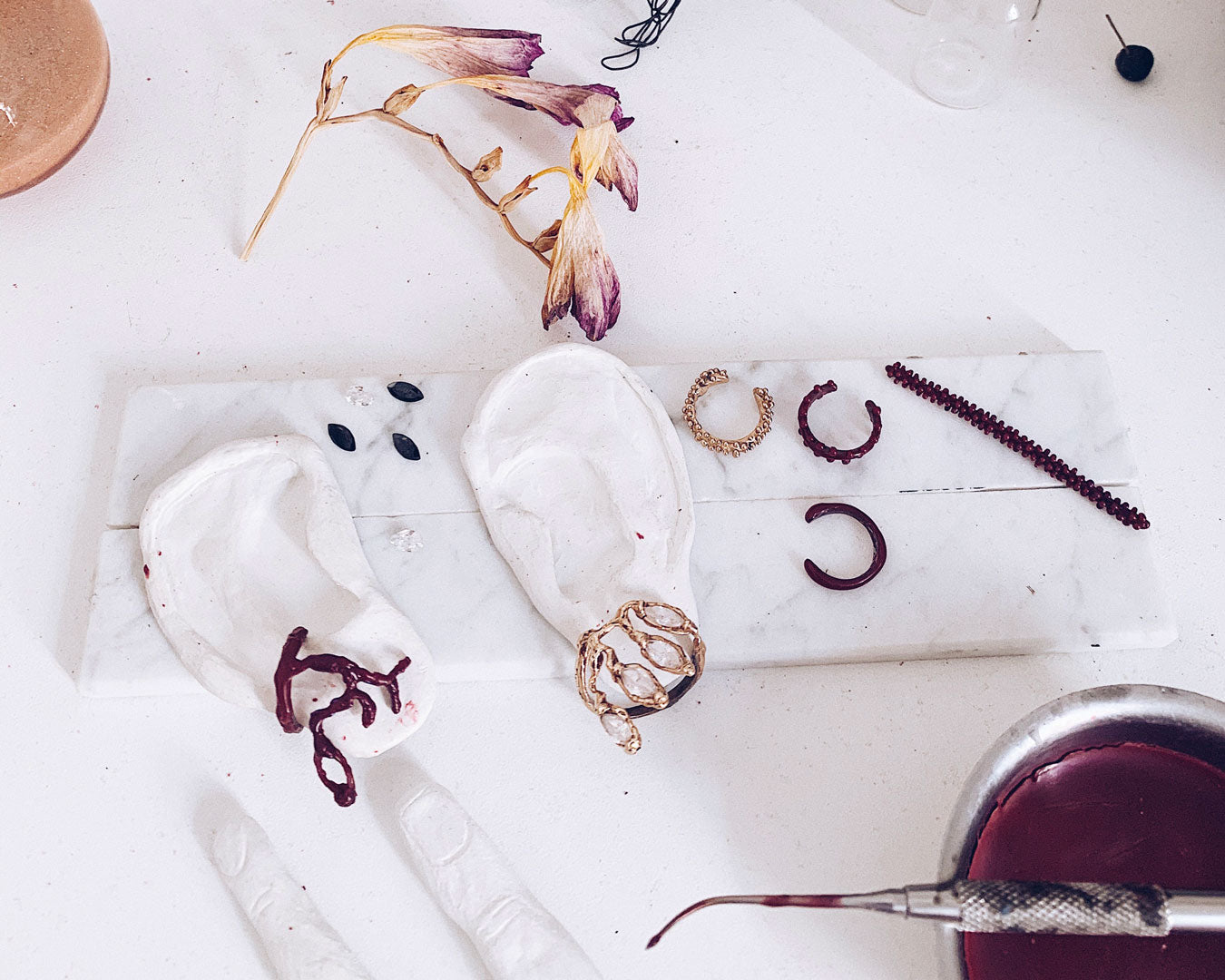 Less, but better
Devi produces her pieces entirely by hand, slowing down production and increasing their value. 
Her pieces are mainly made to order, so as to avoid overproduction, waste and increase awareness.
An ear cuff is a no-pierce earring that is worn around the outer edge of your ear.
It simply slips over the cartilage and gives a similar look to that of a helix or snug piercing.
To wear it pull your ear taught and slip the cuff over the thinnest part of the cartilage, on the outside of your ear. Slide the ear cuff down and rotate towards the inner ear until you have found a position that looks good and feels comfortable.
If you find the right position, you will not lose it!
No waste and good materials!
In the production Devi minimizes waste, making the pieces exclusively on request
The packaging of her creations is entirely handmade with FSC certified paper.

The meaning of a romantic name "cire perdue"
During the melting process, the wax is melted and poured away to make way for the metal, in other words it sacrifices itself for the love of the metal. With each wax can be made into a single piece, it is a monogamous love.

Once the delicate wax is transformed into vigorous metal, the piece is cleaned and finished to the finest detail.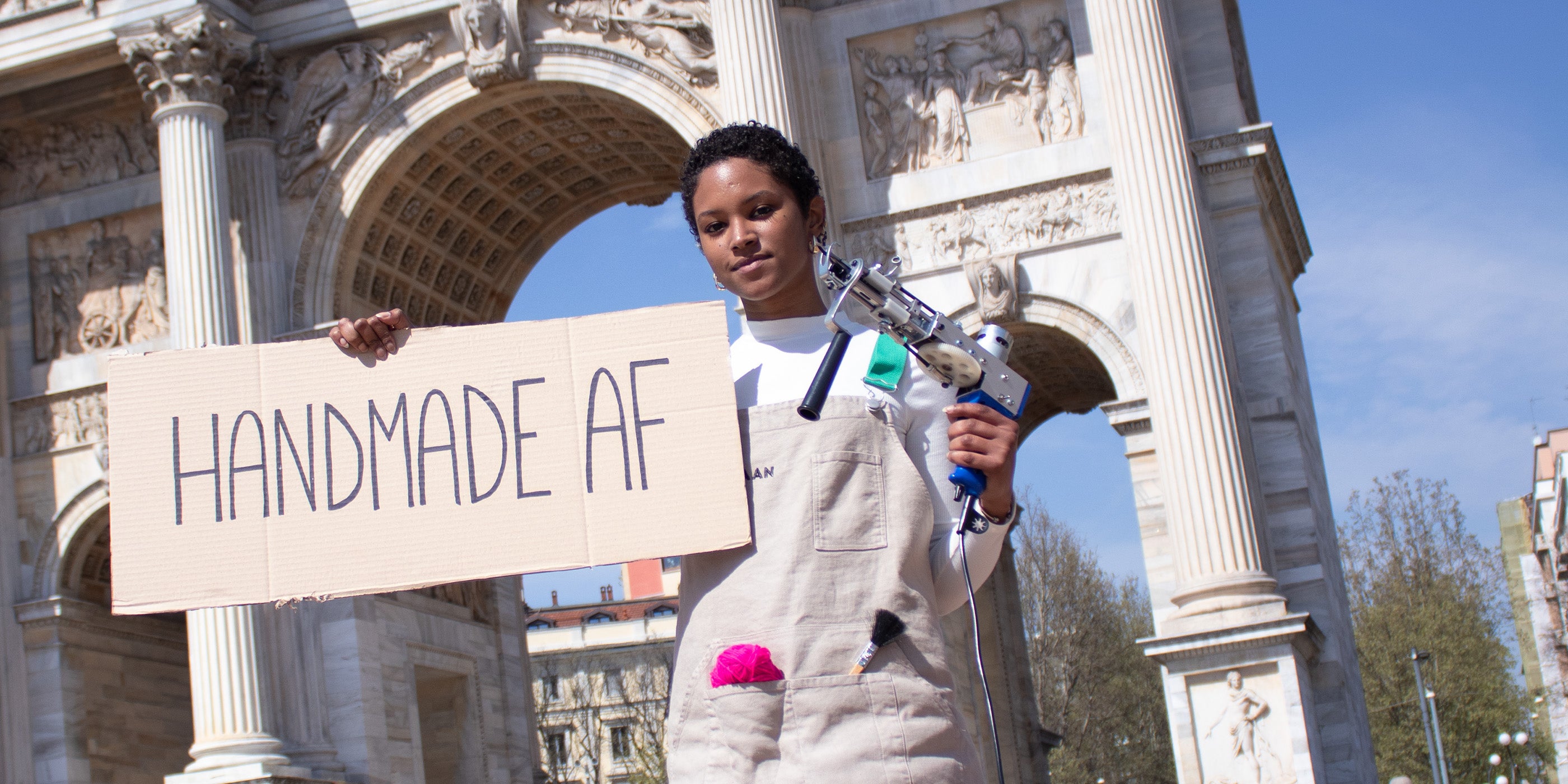 MORE THAN JUST PRODUCTS
An ever growing community
Artisans, designers and creative minds are the protagonists! Do you want to join the community? Reach out to us!