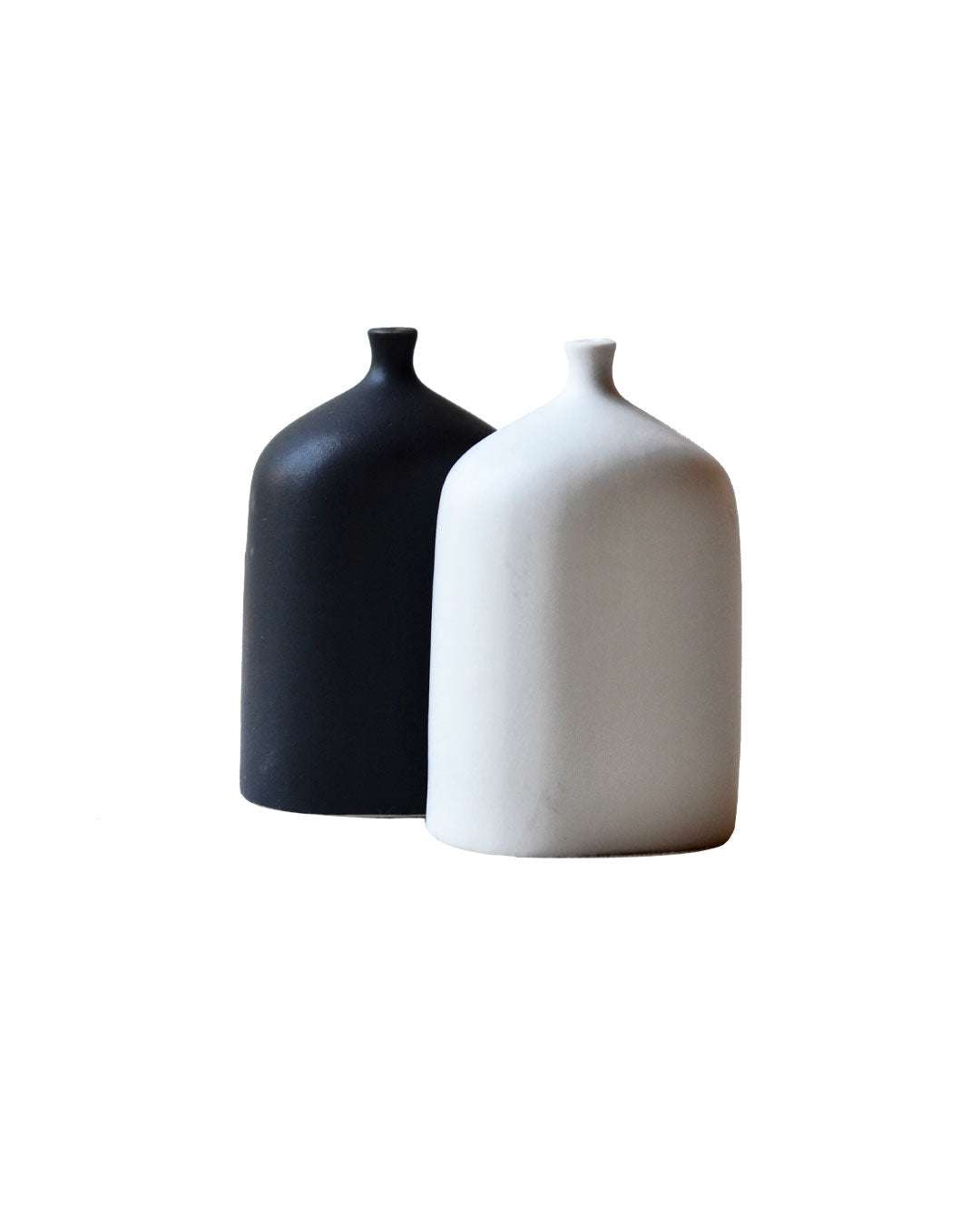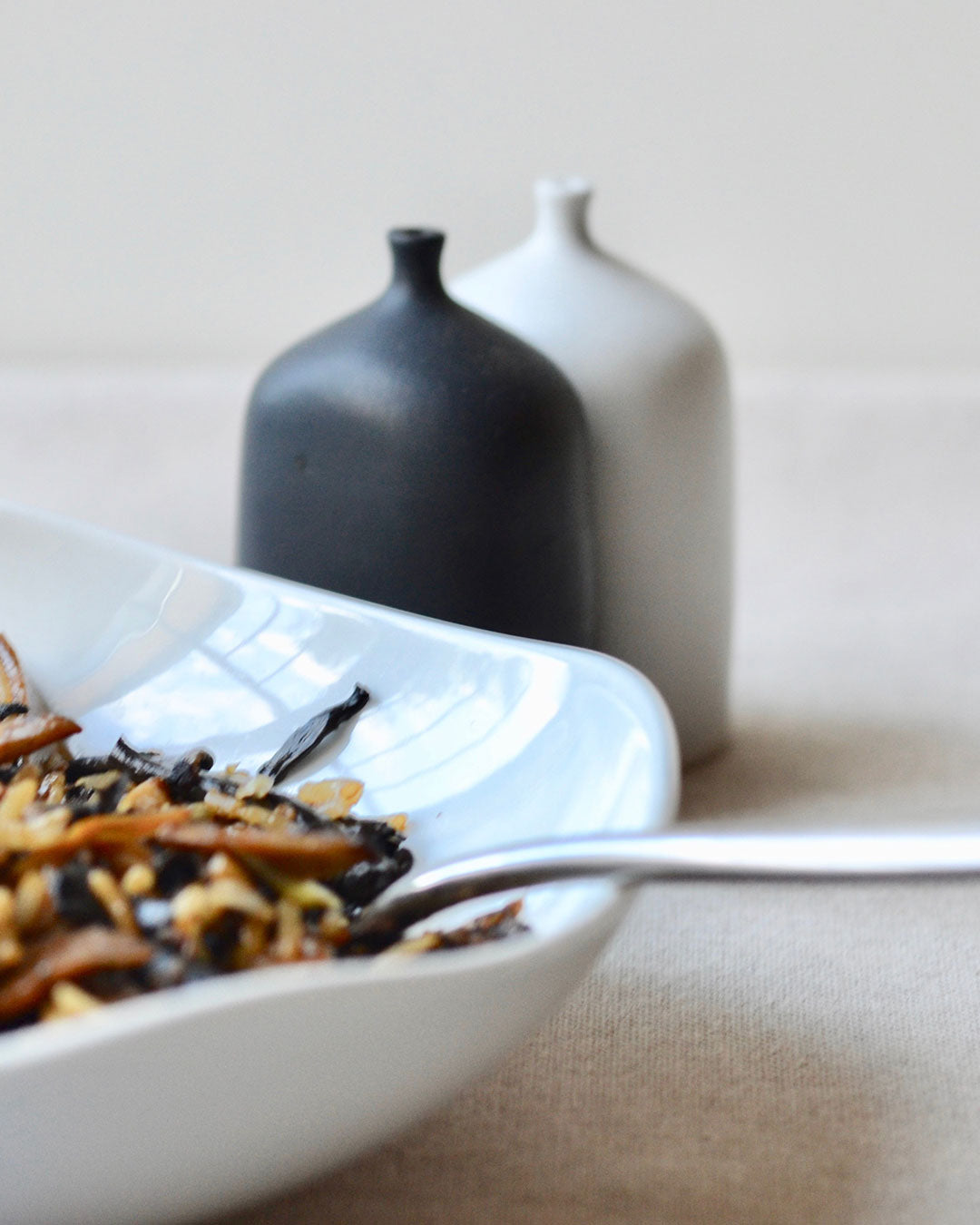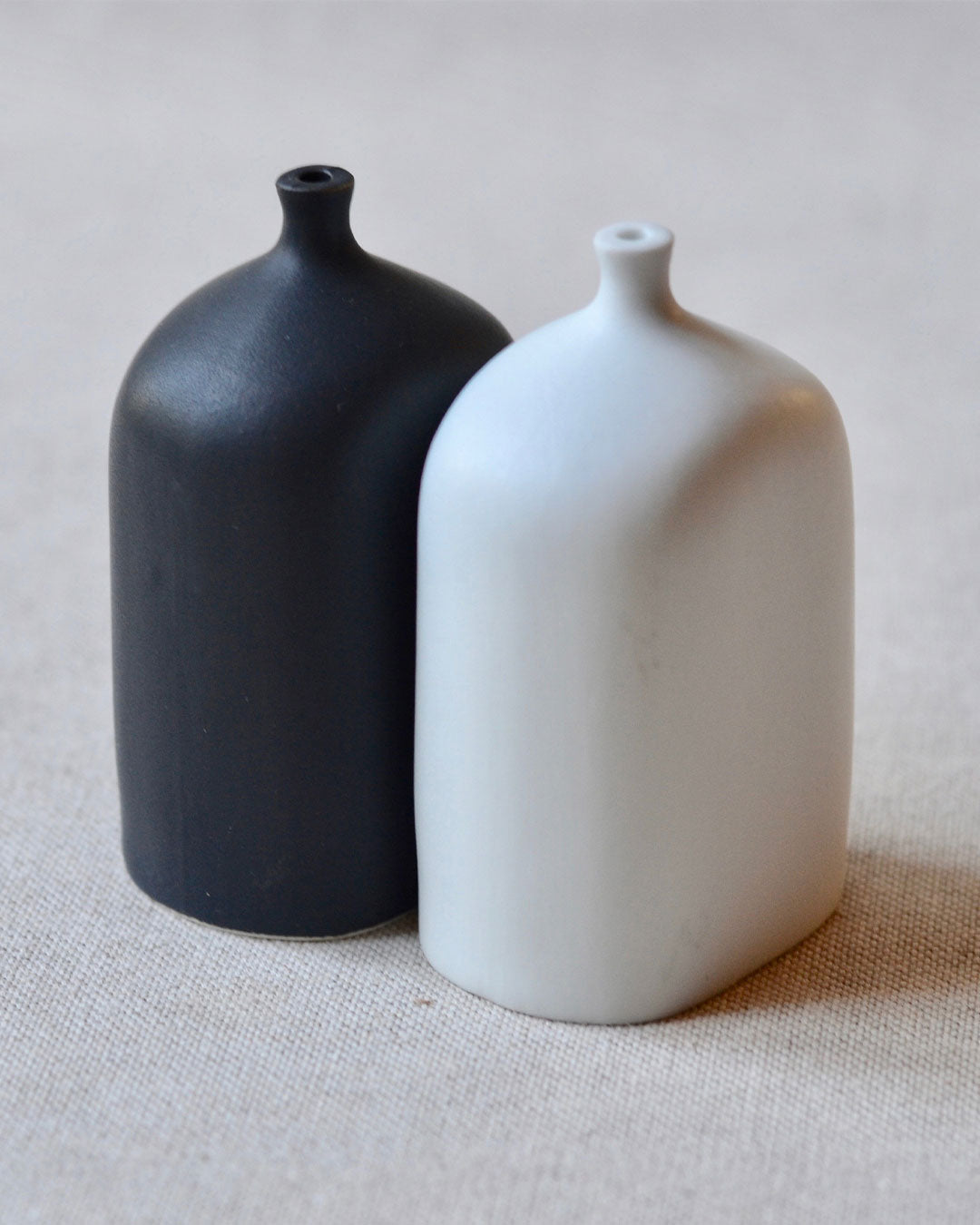 Vials Salt and Pepper shakers - Set of 2
Modern tableware. Black and White Salt and Pepper Shakers Contemporary Condiment shakers with a tactile and sleek matte finish. Minimalist, functional, table decor to give an elegant accent to table settings. A handsome pair of porcelain salt and pepper vials / bottles with matte black and white glaze. Each shaker has a natural cork stopper at the bottom of it for refilling the salt and pepper. It can be easily washed and it is dishwasher safe. Slip cast porcelain.
Crafted in Spain
Materials: Porcelain clay, natural cork
Technique: Slip cast in porcelain using custom designed moulds. Each vial is slip cast, the details are hand finished, and the pieces are dried naturally, fired once and then glazed and fired again at a high temperature (1250° C) which vitrifies the porcelain clay and glazes.
Measurements:
5 cm L x 3.5 W x 8 cm H
Weight 185 g
Care & Manteinance:
Please wipe or rinse gently with a damp cloth. If you want to place it in the dishwasher, remove the cork and place alone in one of the silverware sections. Dry completely before refilling.
Shipping is FREE IN EUROPE over € 180.
Shipping cost below € 180 varies according to continent, in accordance with the following flat shipping rates:
Belgium, Germany, France, Italy, Portugal and Spain: € 11,99
Rest of Europe: € 15,99
UK & Switzerland: € 19,99 
USA: € 29,99
As a matter of fact, we do want to encourage you to shop local and support artisans from your own Country.
For the rest of the world, unfortunately we do not provide flat shipping rates. However, if you are really in love with TA-DAAN products get in touch with us and we will get back to you as soon as possible. ❤️
Sustainability guarantees