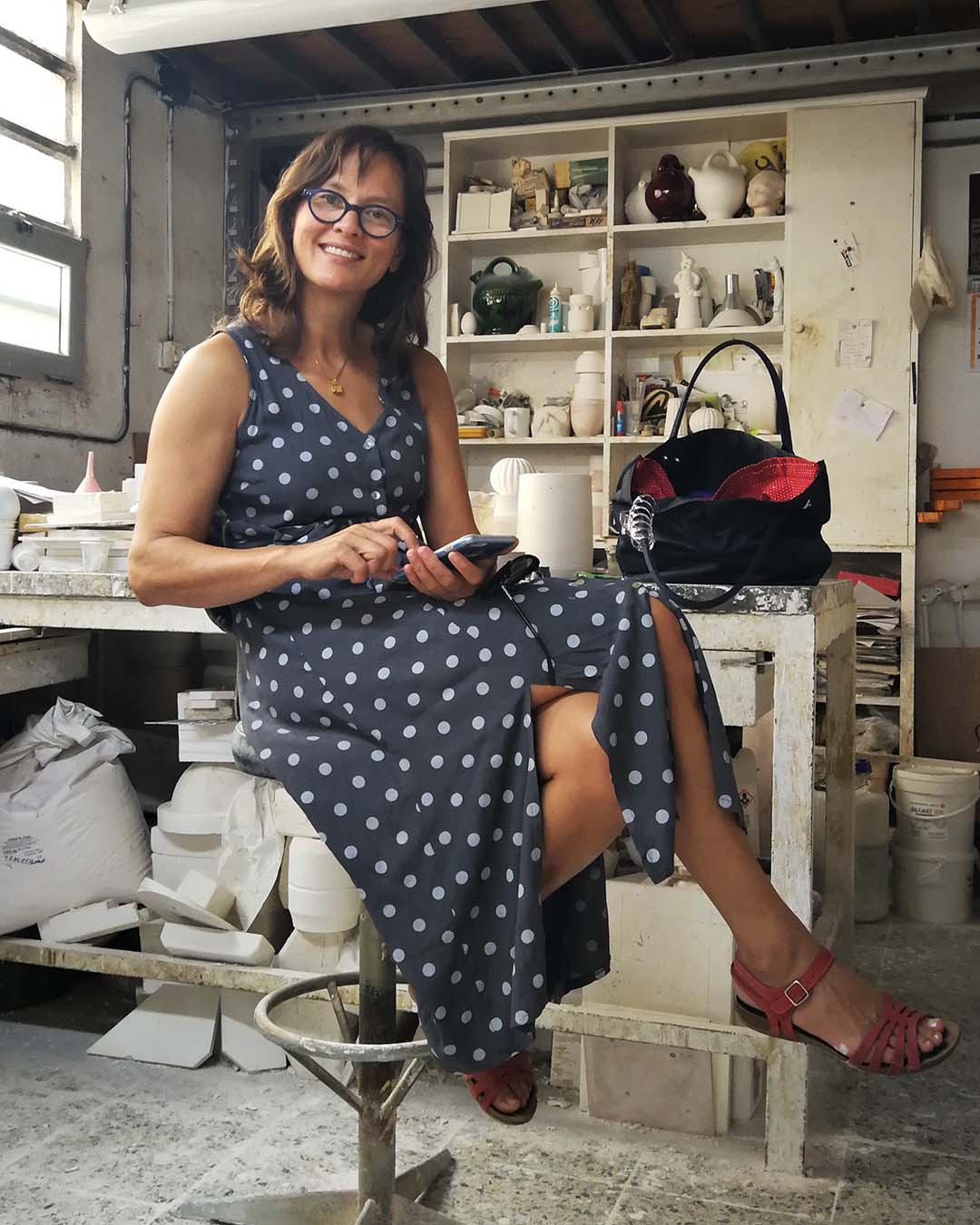 MAIA MING FONG
Maia Ming Designs
Sant Cugat del Vallés, SPAIN
"Beauty. Texture. Whimsy. Simple pleasures in daily rituals."
Maia Ming Fong was born in Hawaii, studied Product Design at Stanford University, and currently lives and works outside of Barcelona. She has been designing and making things in clay since childhood. Inspired by her Asian and Scandinavian heritage, Maia's lifestyle ceramics enhance simple rituals in the home.
Contemporary classics, with a playful and sensory flair, her award-winning designs celebrate joy in small things. Maia designs and makes ceramics to cherish in your home. Ceramics for daily life and appreciating the beauty of handling well-designed, functional objects.

Using our hands to create simple rituals is grounding and gifts us a moment to pause and celebrate simple pleasures. Whether it be to make, serve, and share a meal, or to take a walk and then arrange a few wild flowers in a vase, we all need happy moments in our daily lives.
more about Maia Ming Designs
Value in the details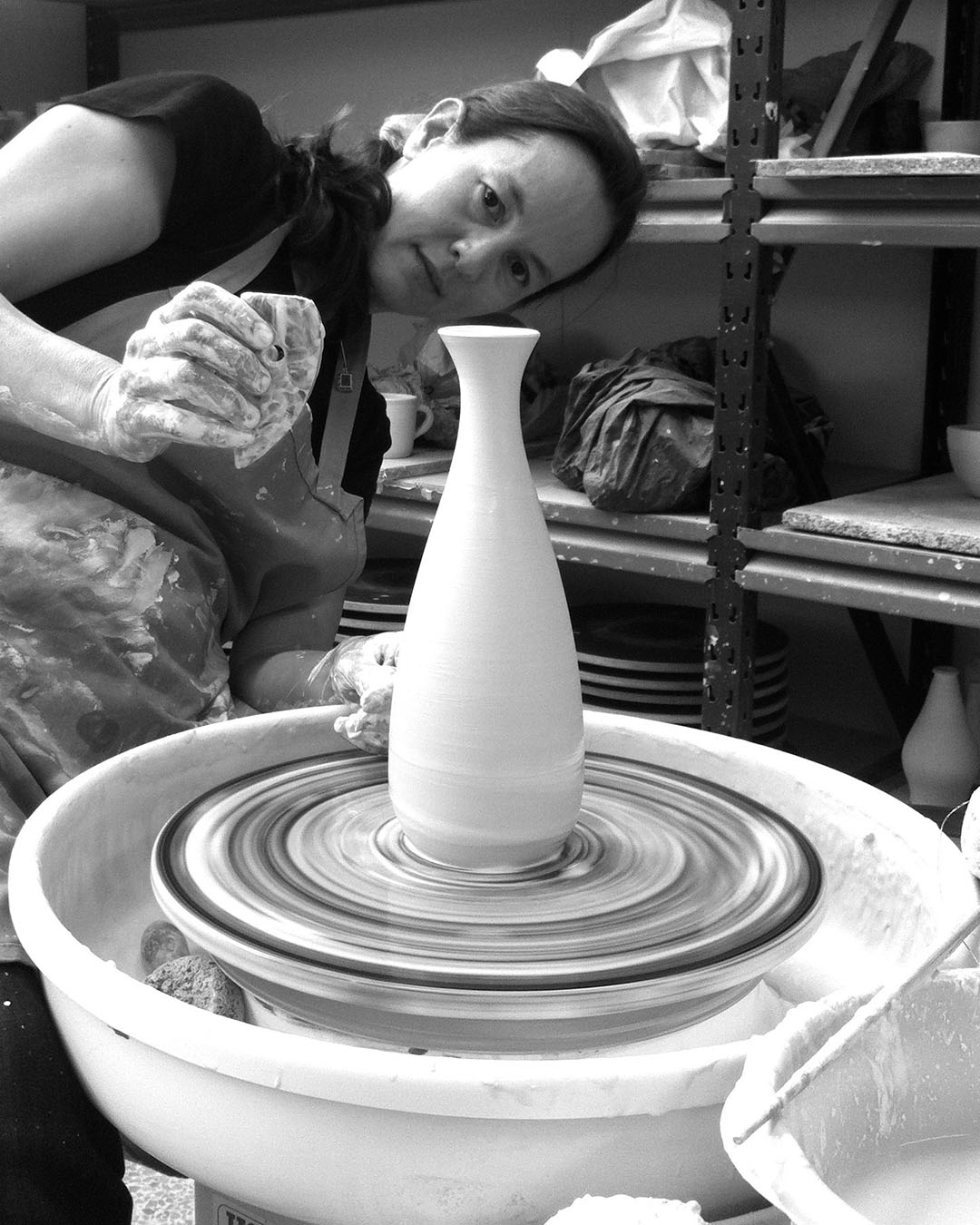 Crafting Sensory Delights
She uses a pottery wheel to shape clay pieces, refining them by hand. Working with a model maker, she creates plaster molds for slip casting, allowing her to reproduce designs consistently. Clay mixed with water is poured into these molds, and after drying, the hardened ceramics are cleaned and refined. The pieces are dried, fired at a low temperature, glazed, and fired again at a higher temperature. She focuses on texture and the tactile experience, striving to engage all senses. Her designs reflect her life experiences, and people appreciate them when they touch them.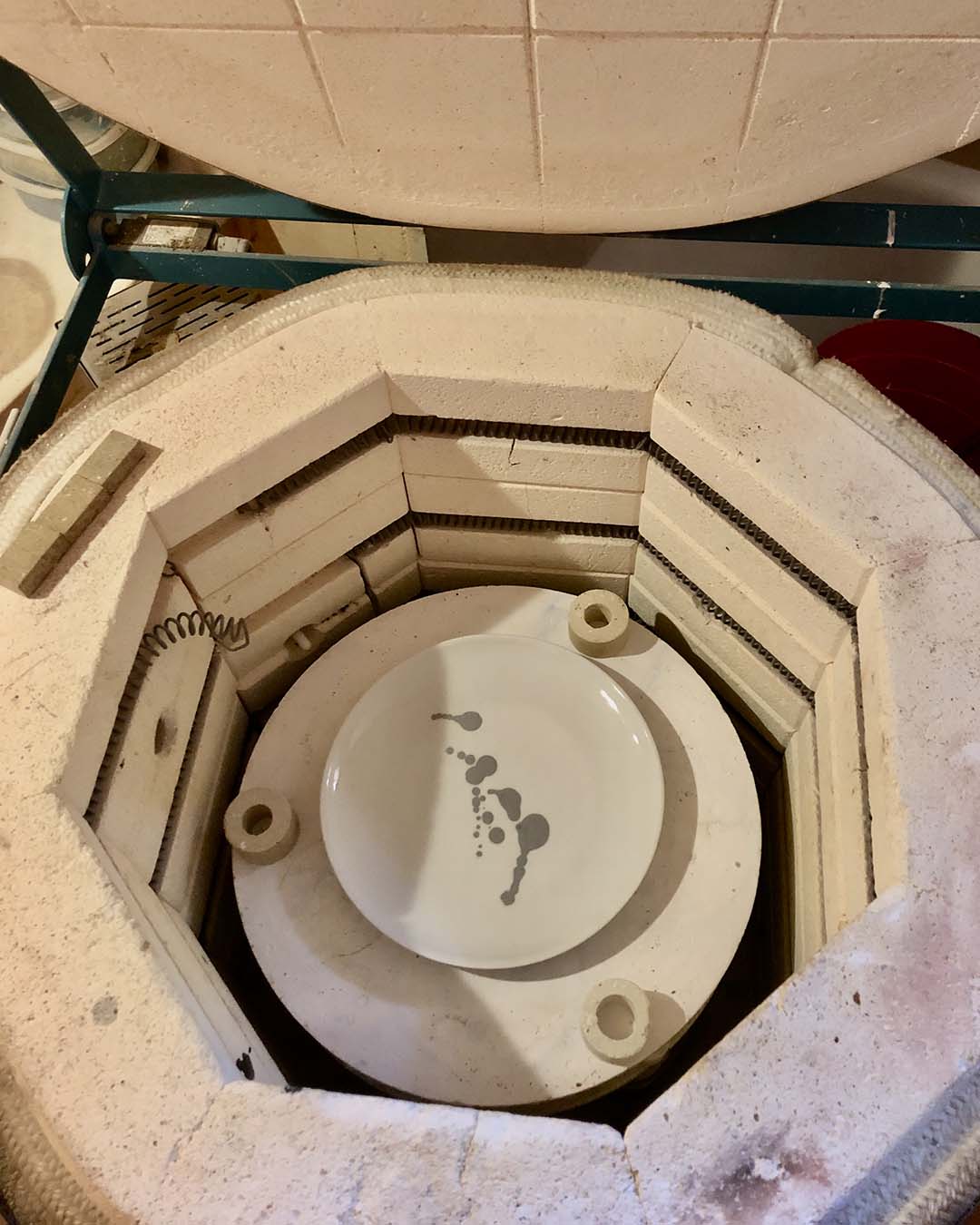 The Strength of High-Fire Ceramics
She focuses on high fire ceramics, specifically porcelain and stoneware, because they are stronger, waterproof, and more functional for daily use than low fire ceramics. By "more functional for daily use," she means that porcelain and stoneware are harder, more vitrified, and less prone to chipping. Due to the significant shrinkage that occurs during high firing, the clay body becomes denser, resulting in less porosity compared to low-fired ceramics. In general, she finds high-fired ceramics to be more durable for dishwashers and regular usage.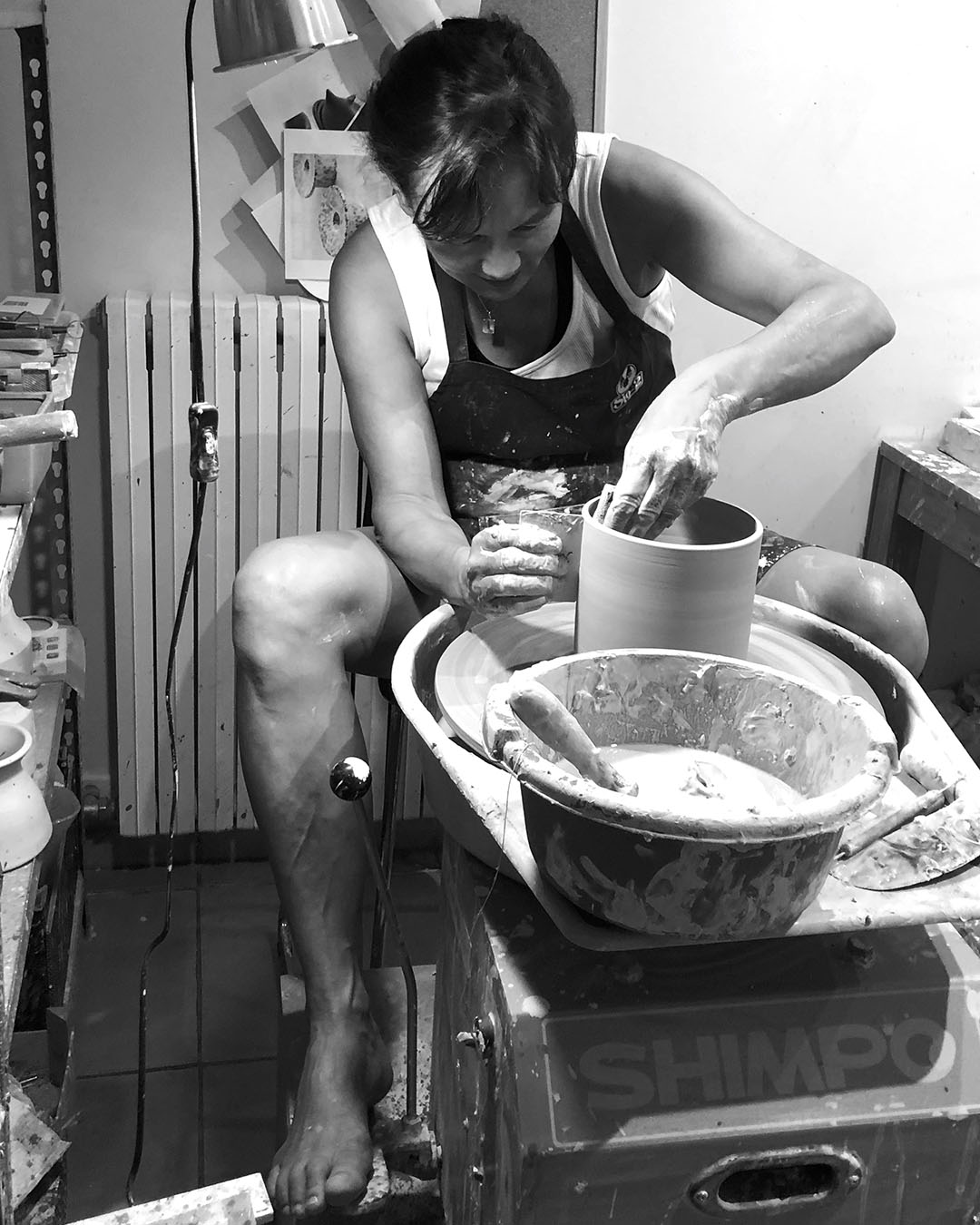 Embracing the Beauty of Simple Pleasures
She cares about the joy experienced in simple pleasures. They, by their nature, are sensory and not excessive due to their simplicity. She also values the social aspect of them, which is why she loves tableware. Sharing meals is a way to foster community and friendship, and she believes that each of these simple moments contributes to a lifetime of memories. Additionally, her somewhat eclectic upbringing as a Scandinavian-Asian child raised in Hawaii and Italy has influenced her perspective.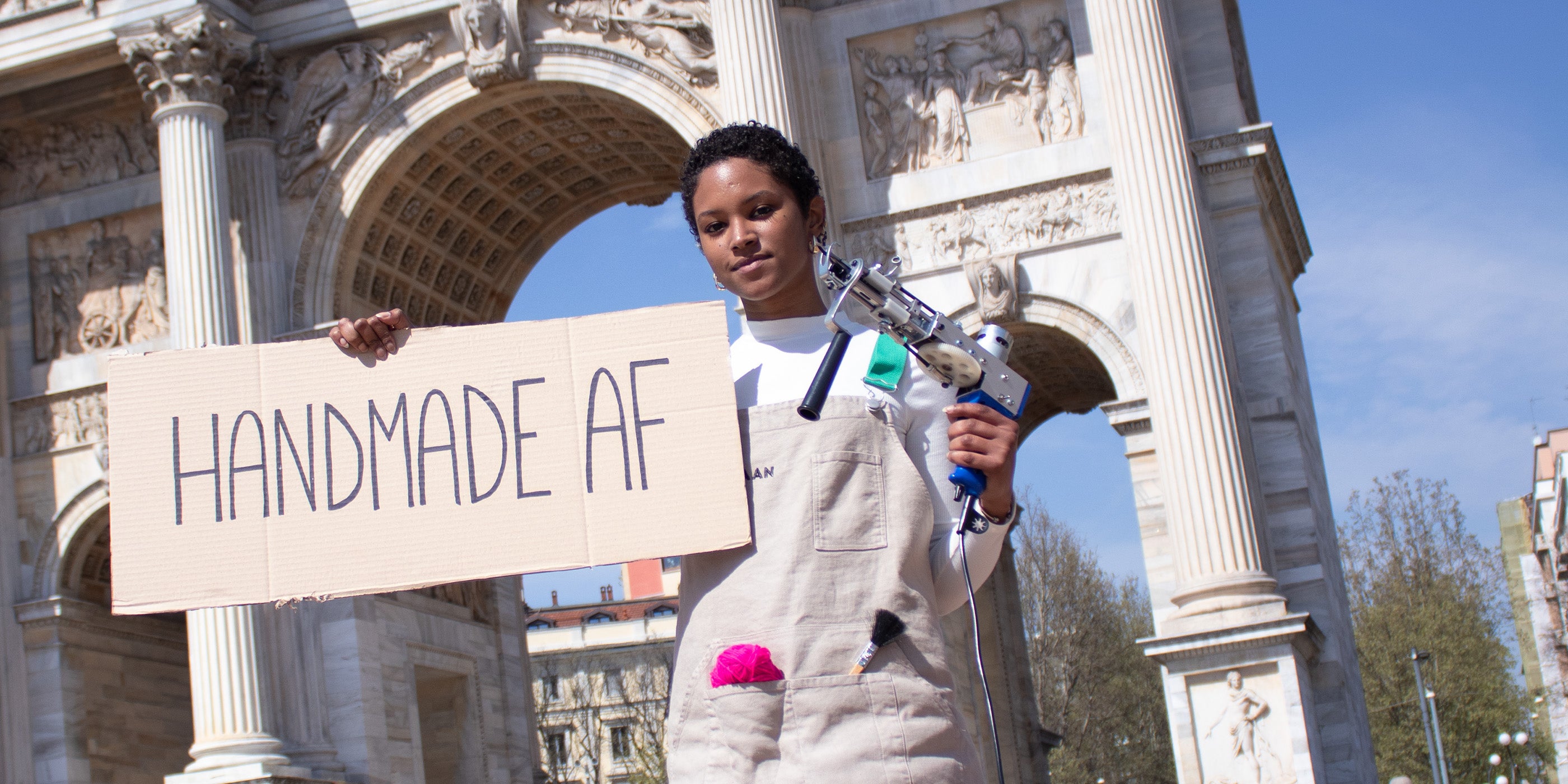 MORE THAN JUST PRODUCTS
An ever growing community
Artisans, designers and creative minds are the protagonists! Do you want to join the community? Reach out to us!