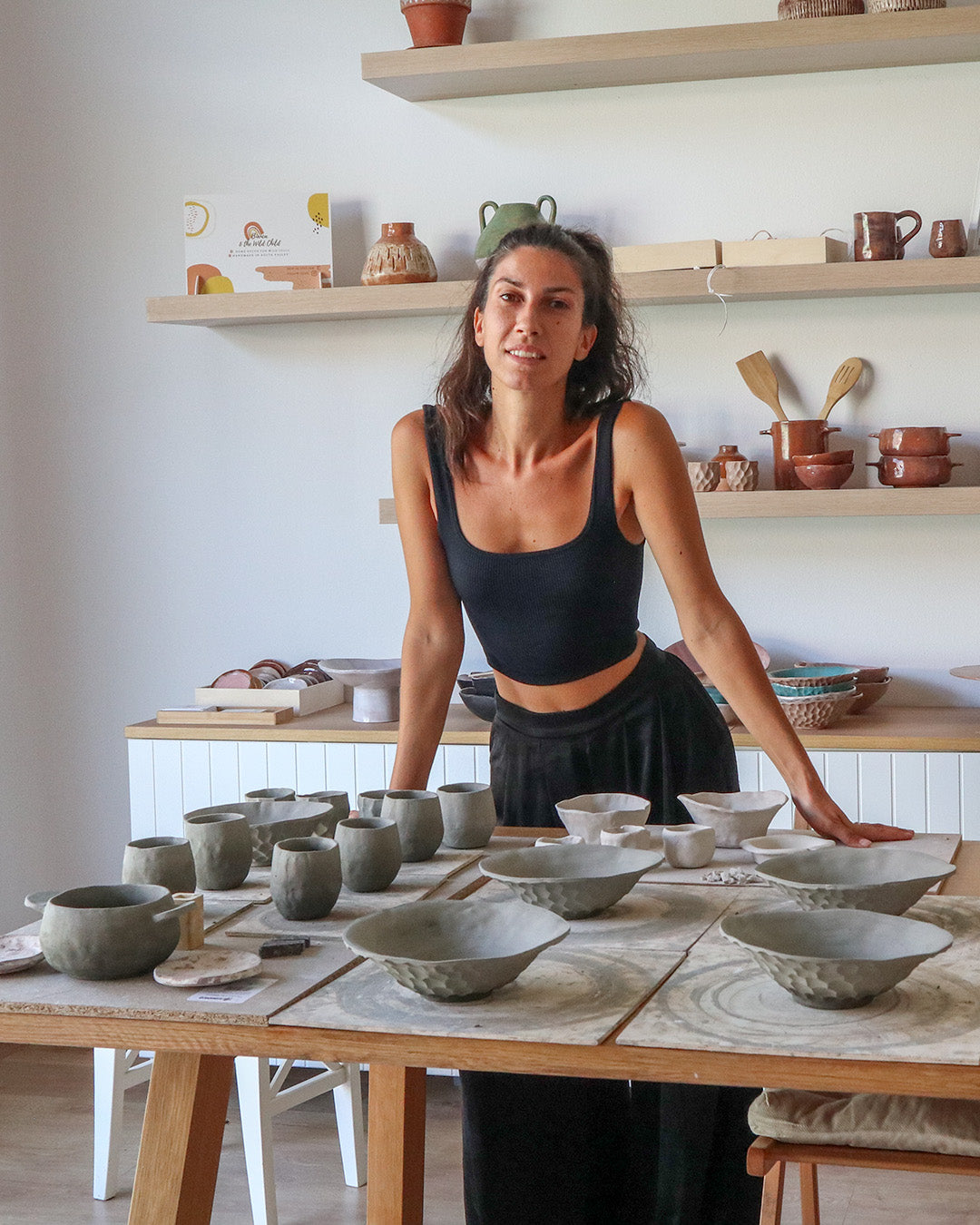 ILARIA LUCIANI
Bianca and the Wild Child
Aosta, ITALY
"Enjoy the beauty of a simple and slow life."
Ilaria, the founder of Bianca and The Wild Child, is an Italian artist, based in Aosta. She has a degree in "Linguistic Mediation" and she attended some fashion classes in NABA, in Milano. She opened a handmade bridal boutique, but she soon realized it wasn't her path. After two life-changing years spent in Crete, Greece, she understood she was made for a more slow and simple life. And that's when she met the amazing world of clay.
In 2020 she started to sell ceramics in Italy and soon in all Europe; and in 2022 she opened her own studio, where she works and teach the beautiful art of clay.

She finds that clay and the whole process that leads to ceramics allow her to slow down. Every little step teaches her to be patient and embrace what it comes. She makes pieces for daily use aim to enjoy the beauty of little things.
more about Bianca and the Wild Child
Value in the details
A Creative Journey from Moodboard to Masterpiece
In her workshop, everything starts with a moodboard. Then, every piece of the collection comes up to her mind. She experiments various technique, such as the slab technique, the very ancient "colombino" technique and the "pizzicato" technique. Every step of the realization of a ceramic takes time: this is where you understand to slow down. After she modeled the piece by hand, she lets it dry and then she puts it in the kiln for the first cooking. When the piece is out of the kiln, she glazes it with different tools, like brushes or even toothbrushes. And in the end, she puts the piece in the kiln, for the second cooking. Et voilà! The ceramic is ready to be enjoyed!
A Nostalgic Journey to Mediterranean Roots
She loves using earthenware because it reminds her the Mediterranean kitchenware her grandmother used to use in South Italy. And because it reminds the simplicity of her life. It is a really malleable material and she prefers to use the strong terracotta, suitable for hot temperatures.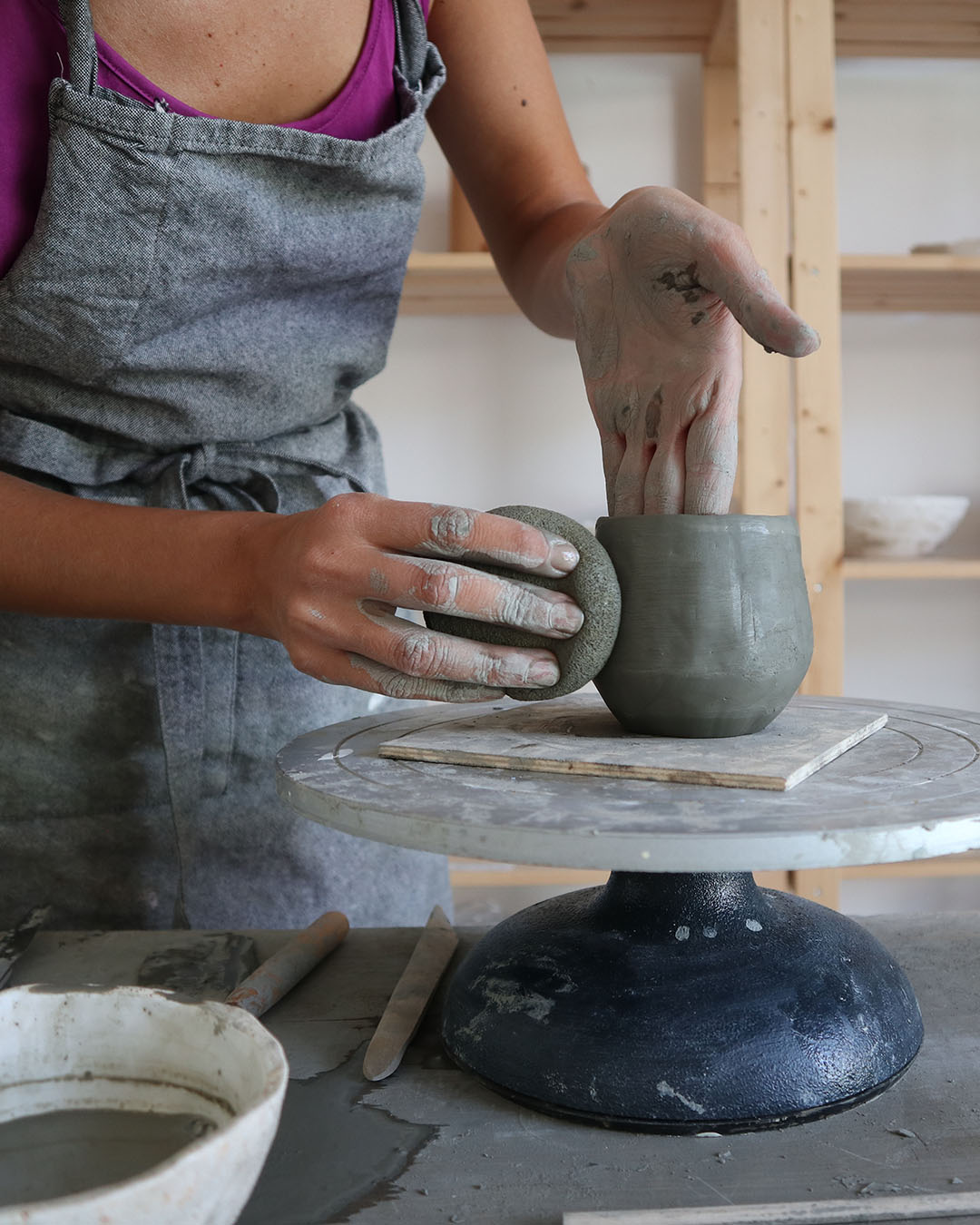 Celebrating Imperfection: Nature's Inspiration in Mediterranean Ceramics
Her constant inspiration is nature, above all, the Mediterranean island of Crete: its red and harsh earth, perpetually in contrast with the infinite blue of the sea; the scent of coffee and spices; the warmth and hospitality of its people; its music with oriental notes; the exaltation of a simple life; and the love for traditions. You can find all of this in her ceramics. But what she cares most is the belief in imperfection. She defines her ceramics as perfectly imperfect and the handmade techniques she uses allow her to show the uniqueness of every piece. She believes that we are all beautifully imperfects and unique in this world. So she celebrates it with her art.
Yes, they are suitable for dishwasher, however, hand washing is recommended.

Yes, of course! The materials Ilaria uses are food safe and non toxic.
Yes, she does. In case of special request do reach out to TA-DAAN in chat or via e-mail and we'll let you know if we can meet your needs.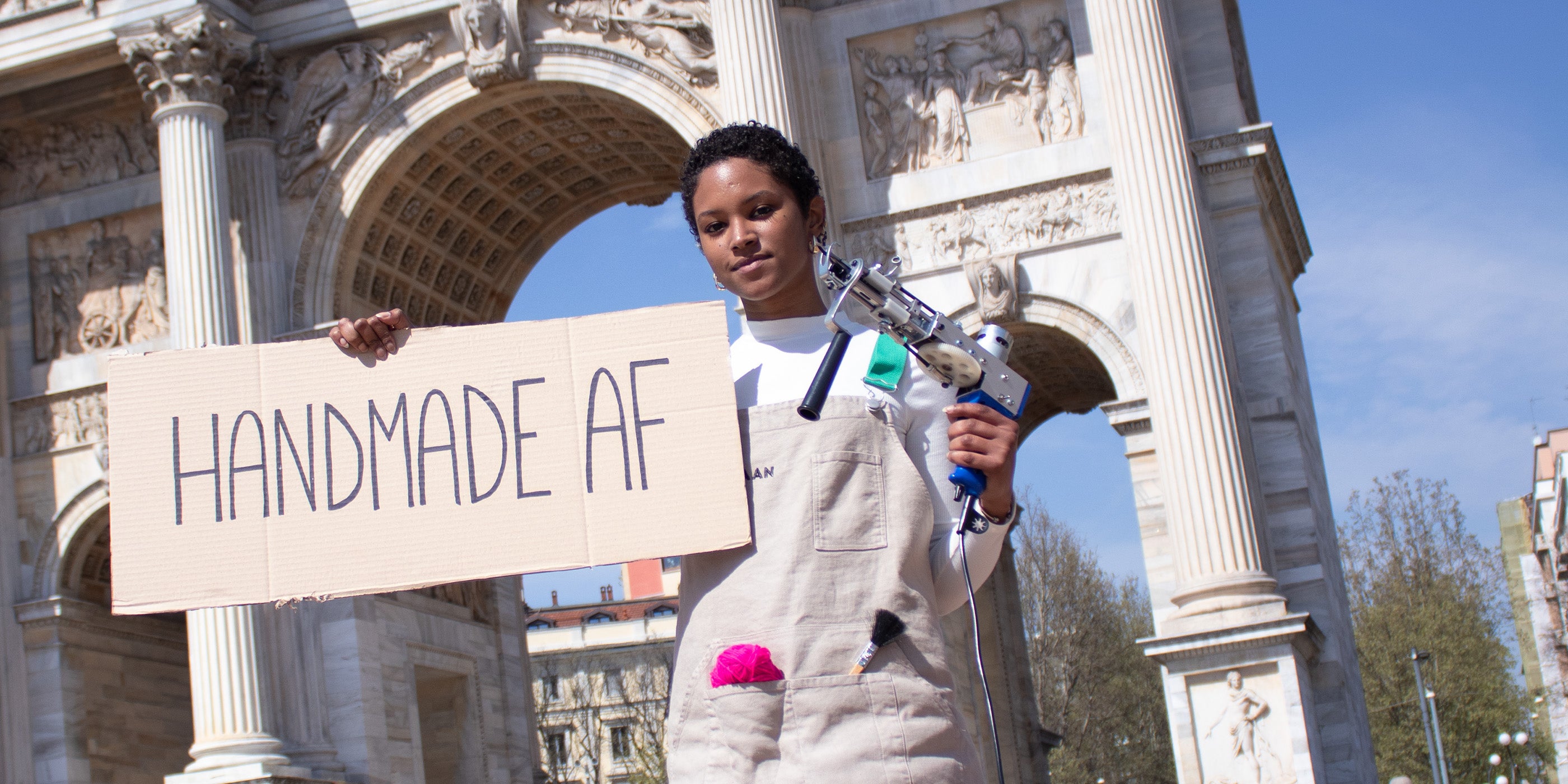 MORE THAN JUST PRODUCTS
An ever growing community
Artisans, designers and creative minds are the protagonists! Do you want to join the community? Reach out to us!