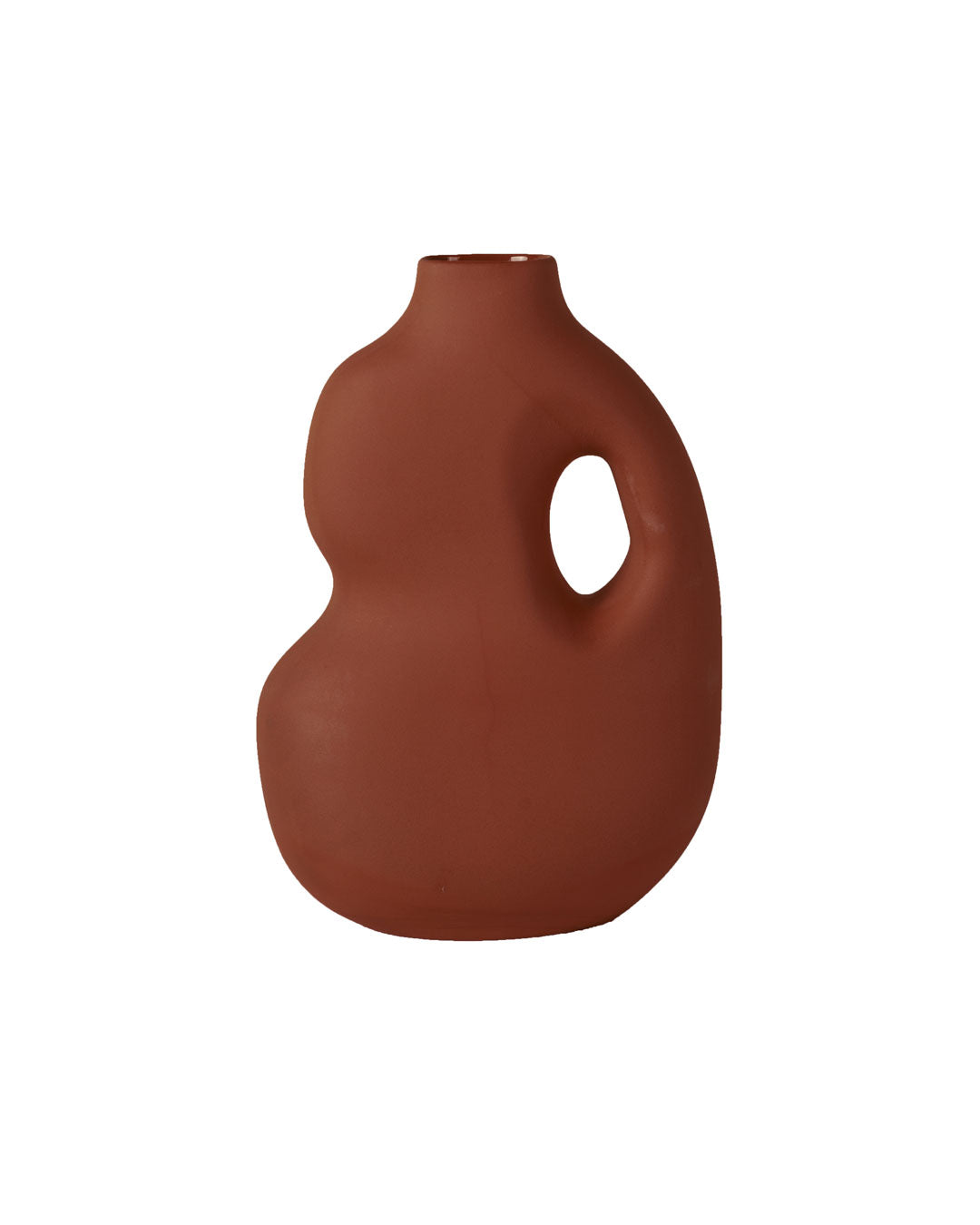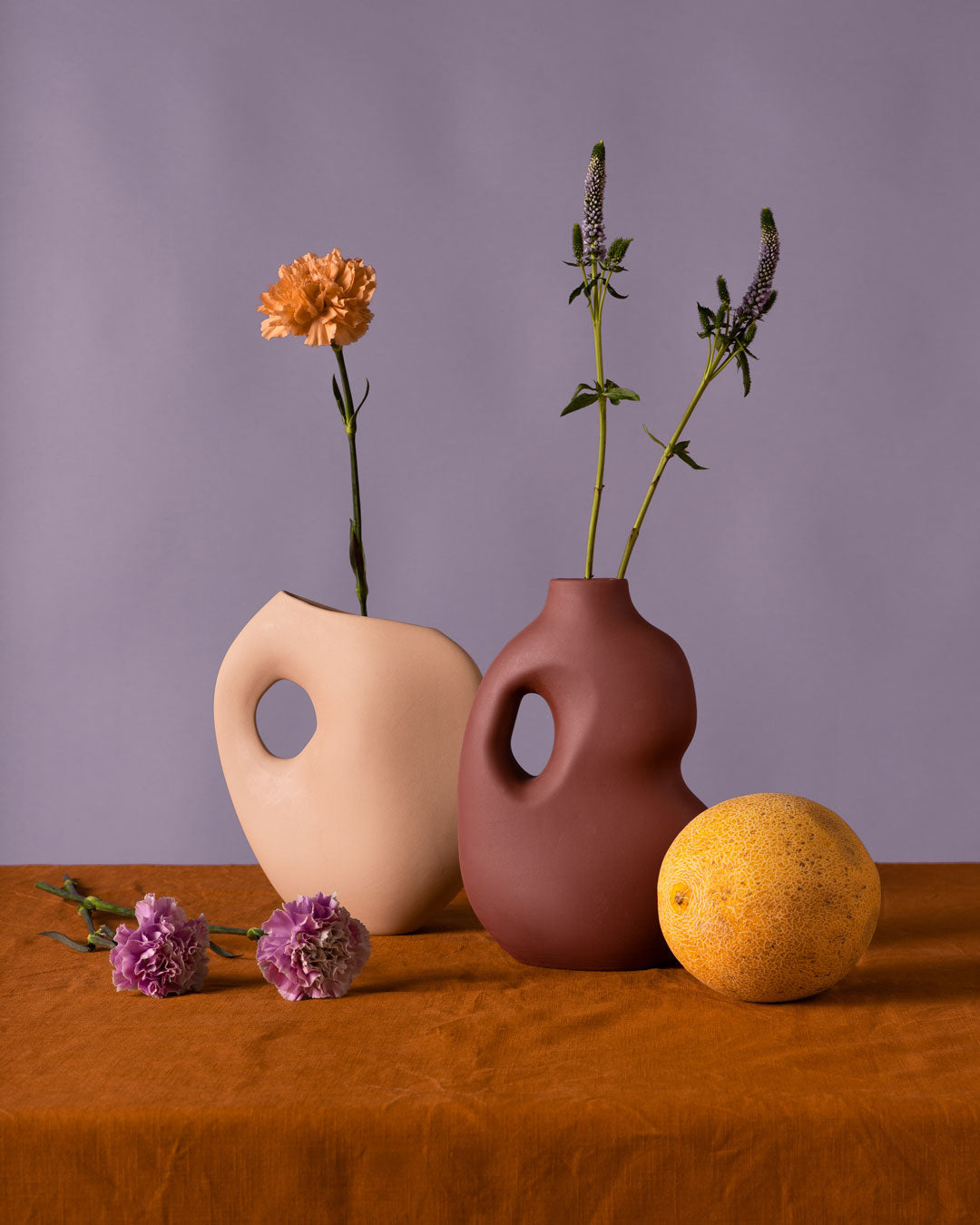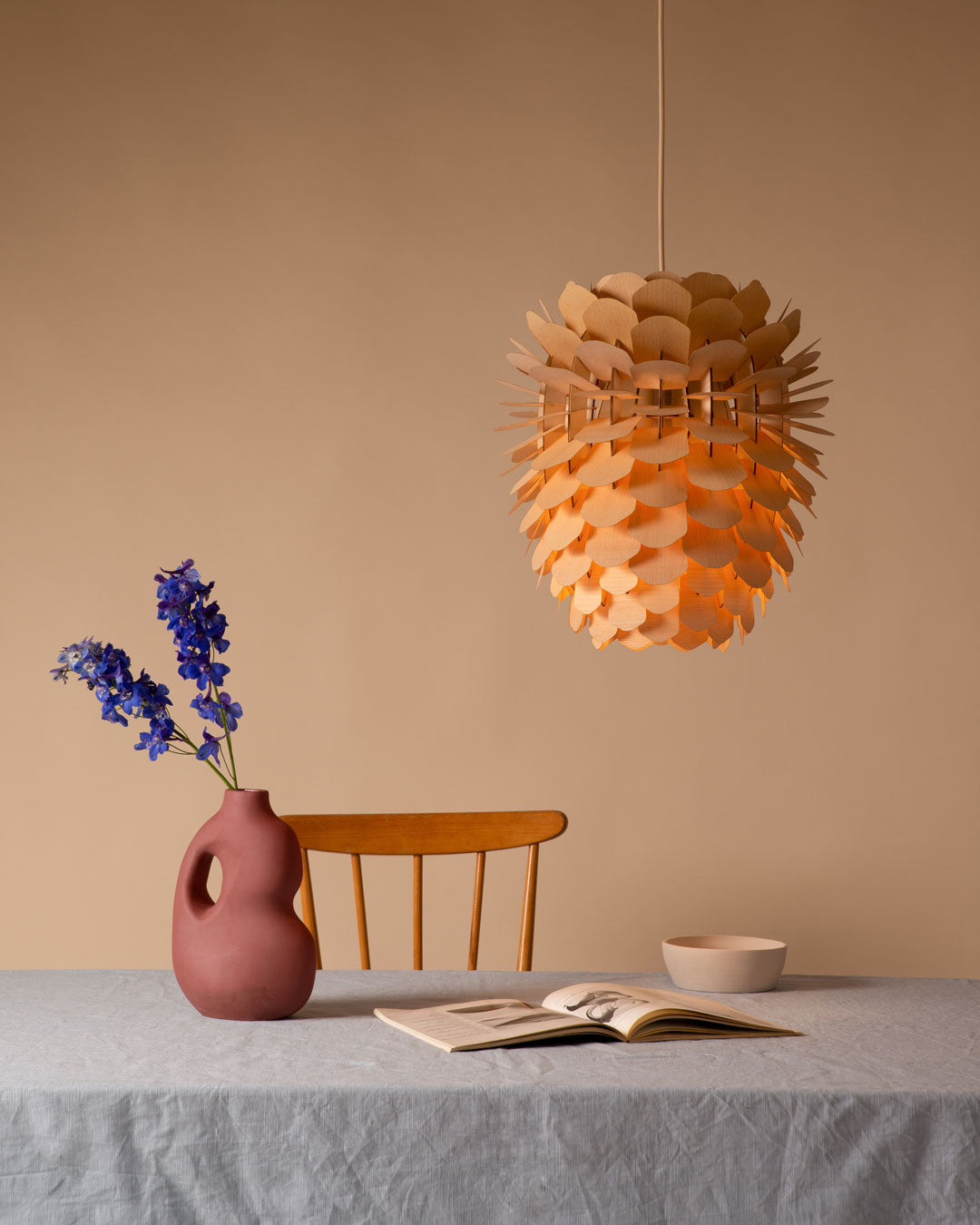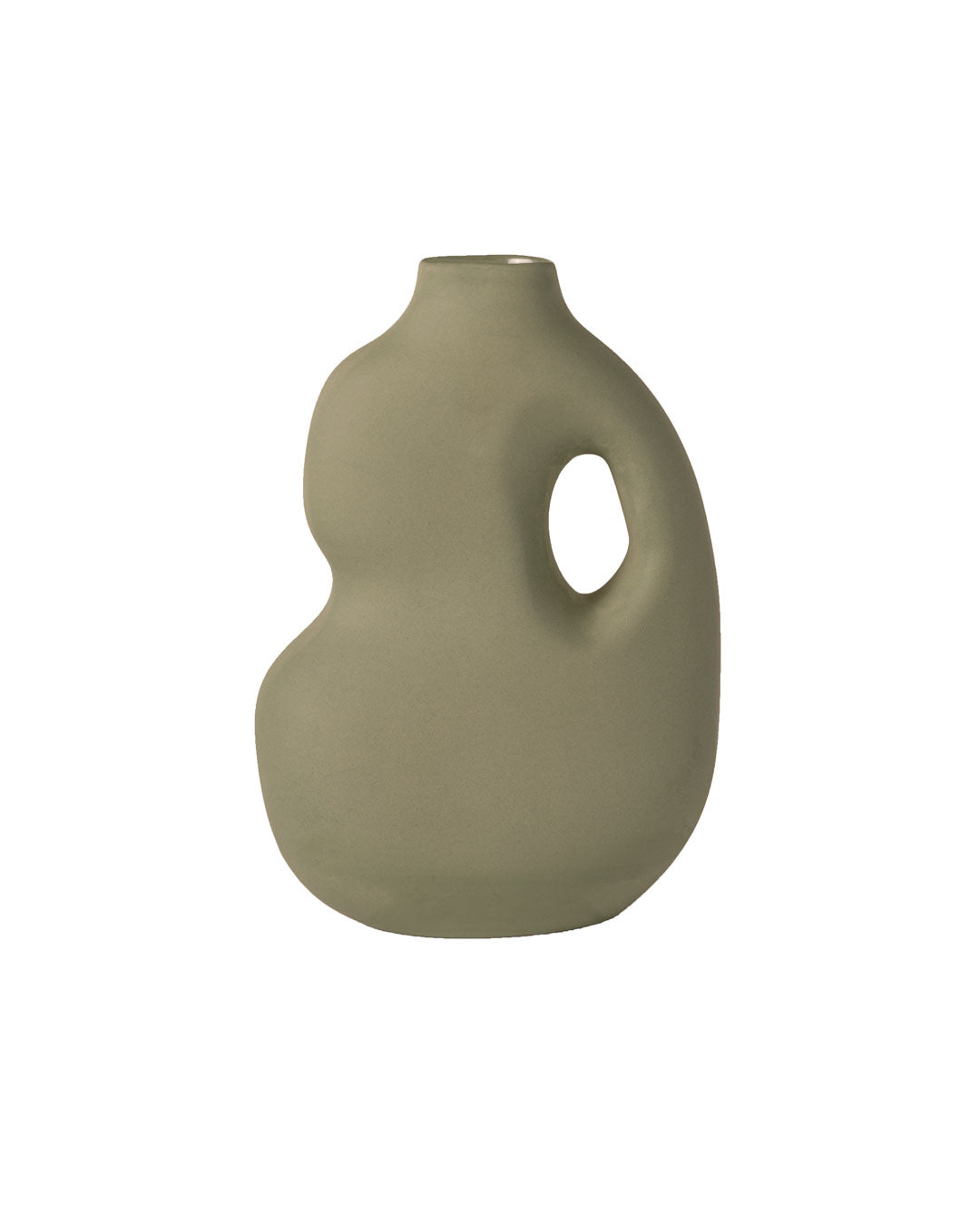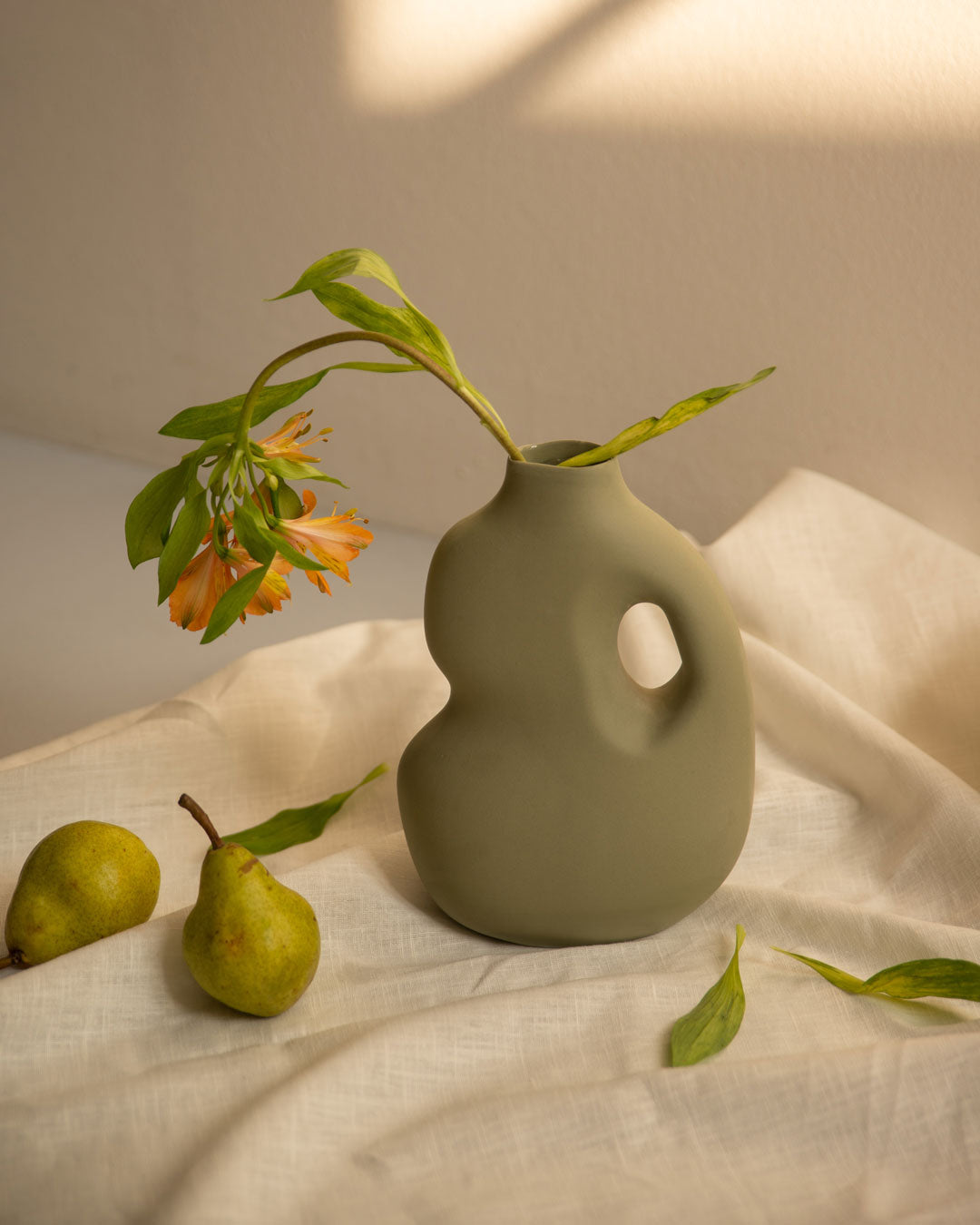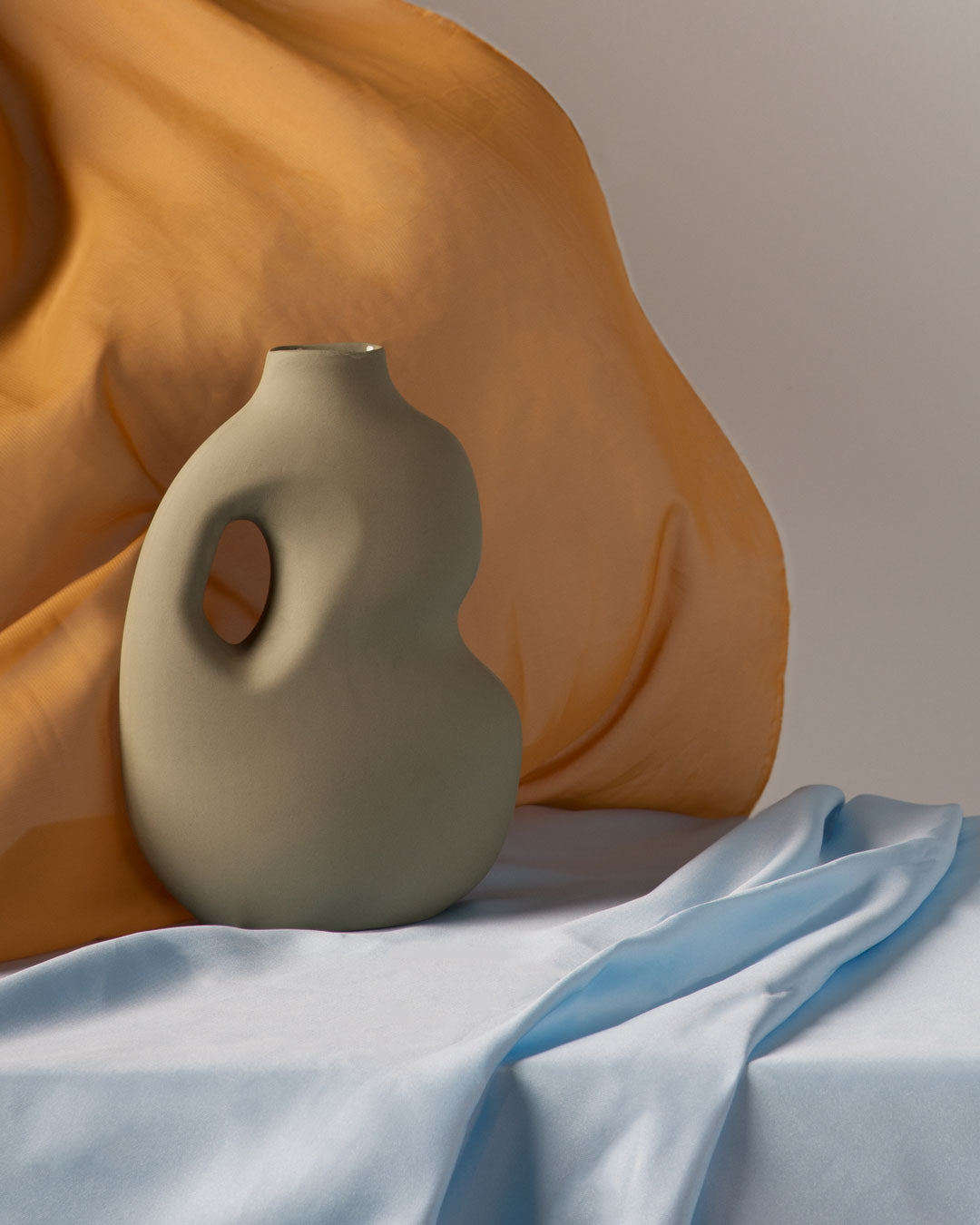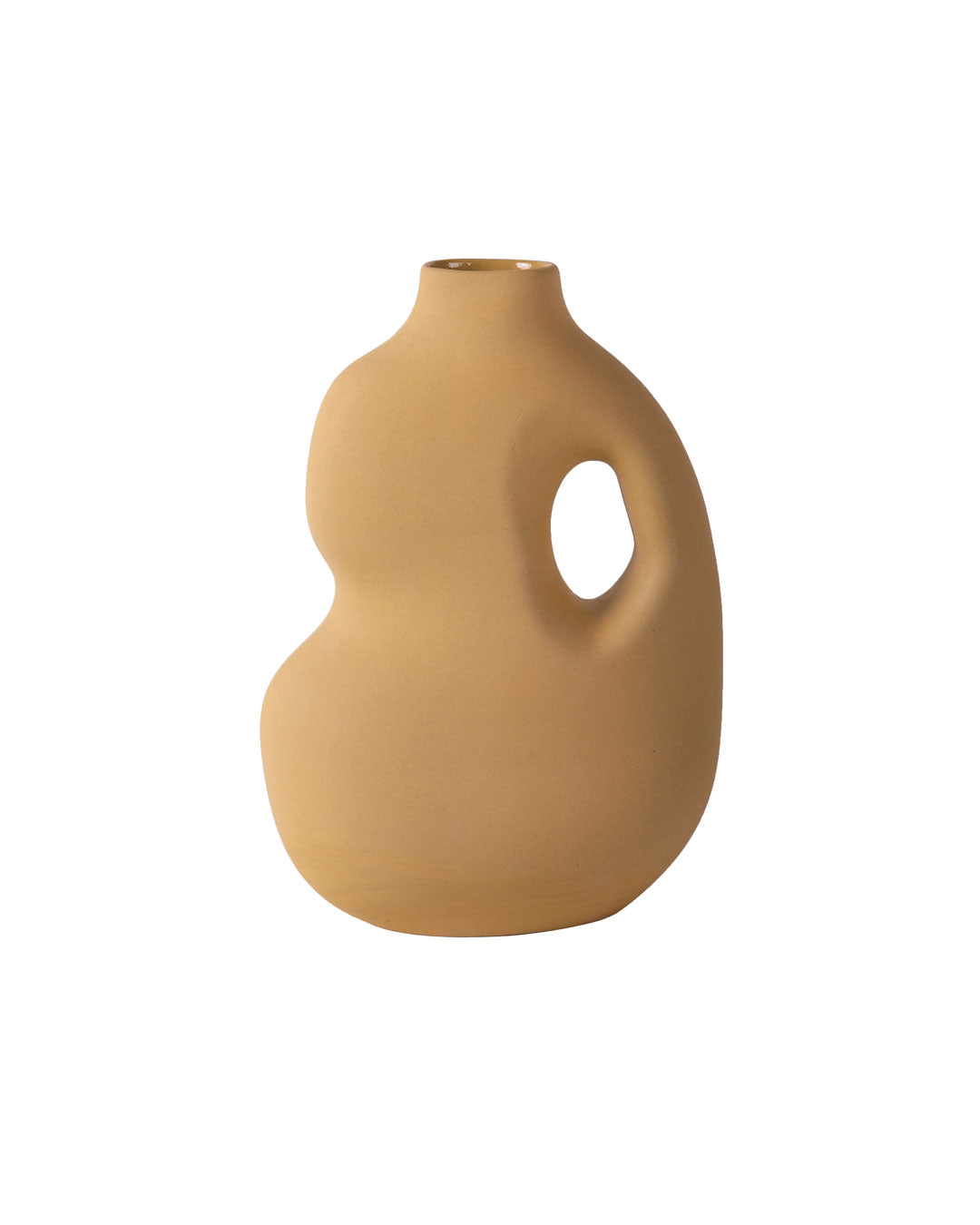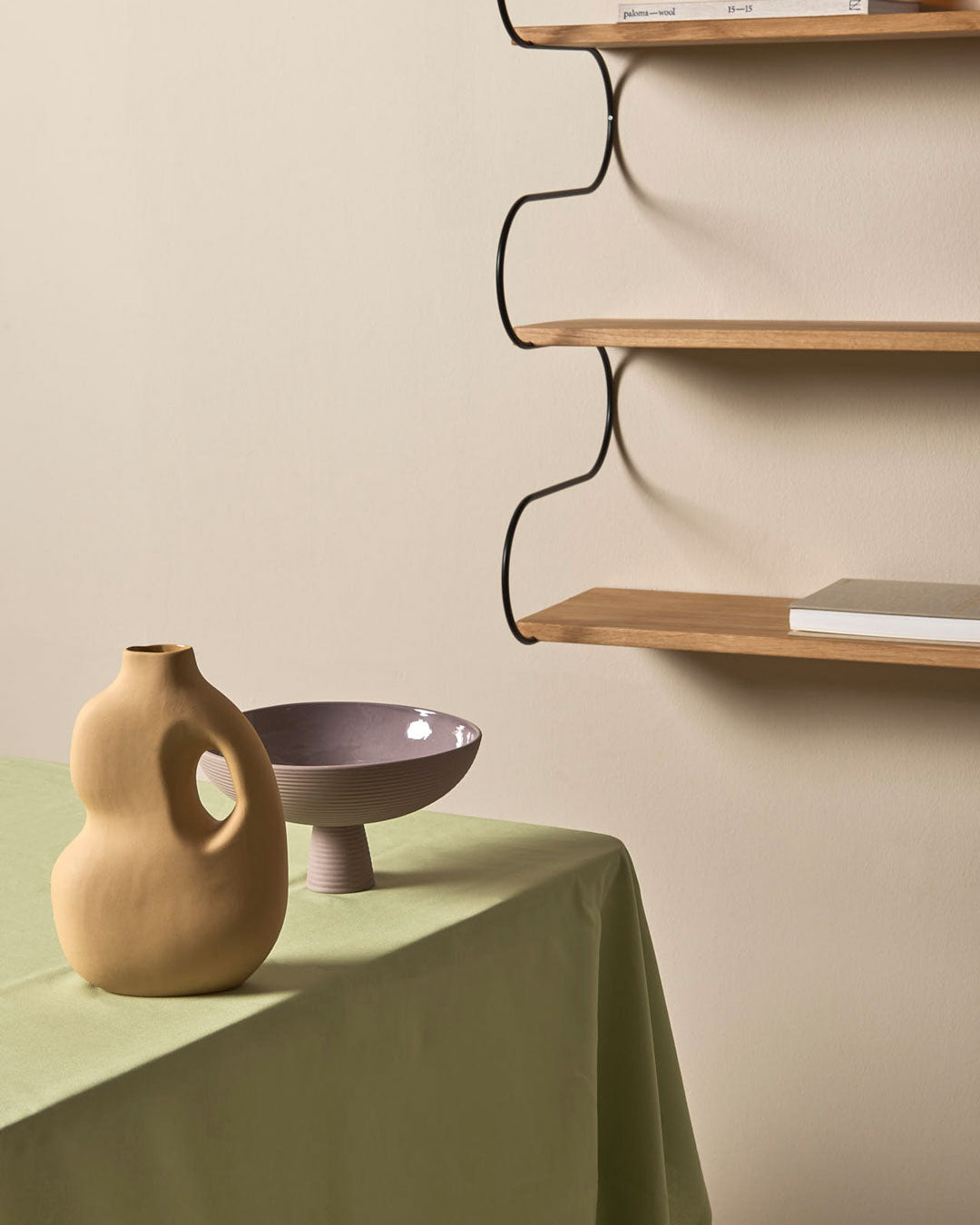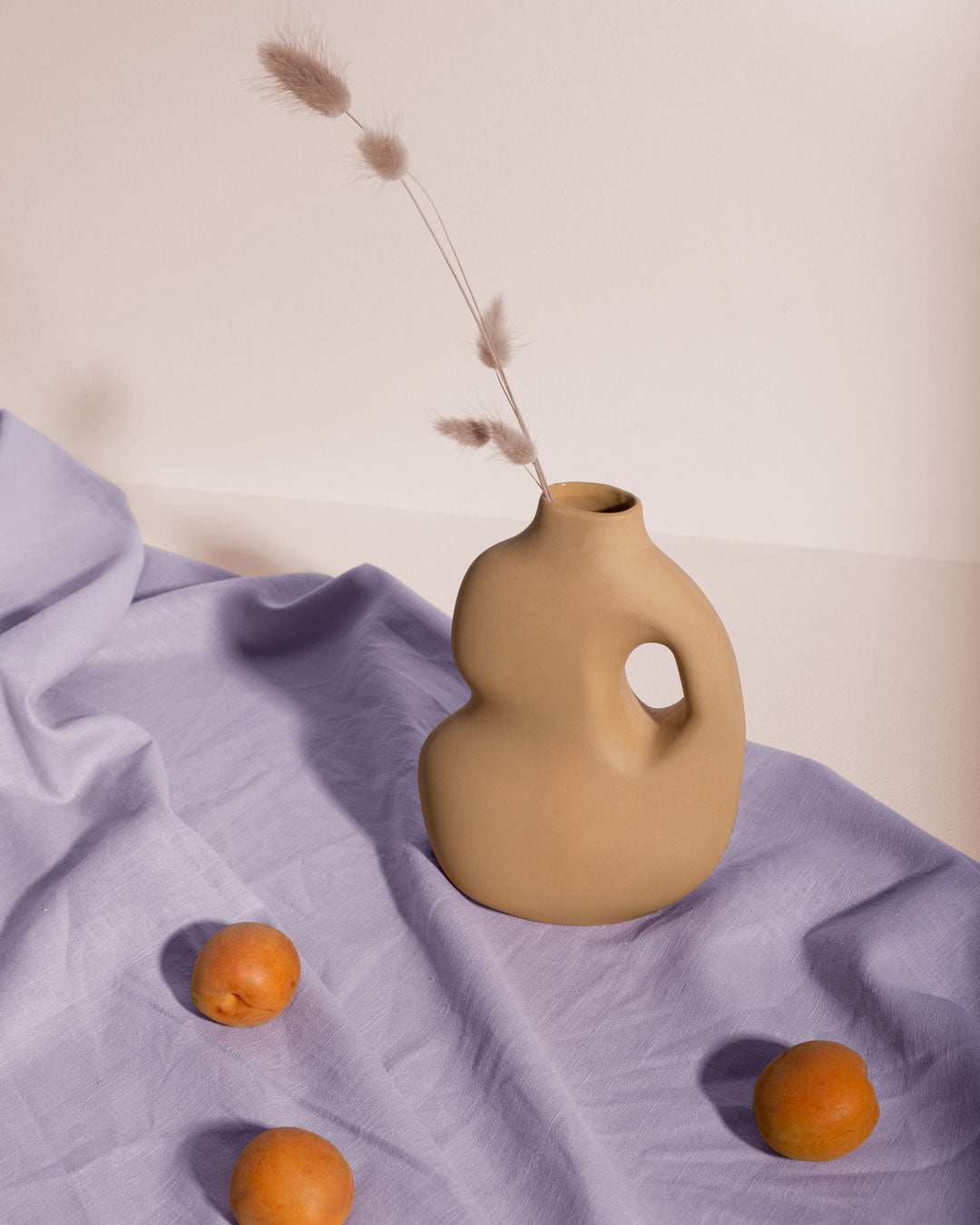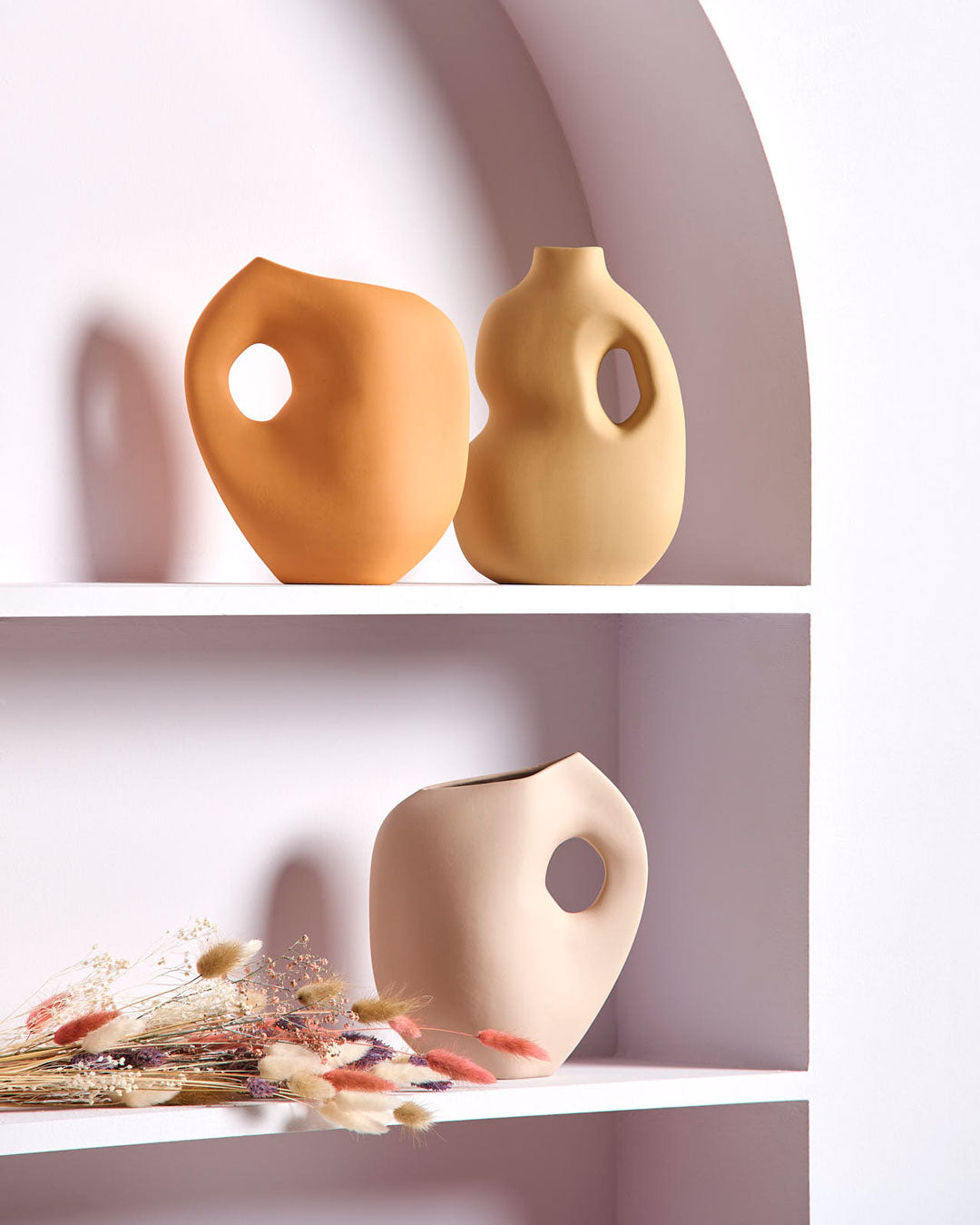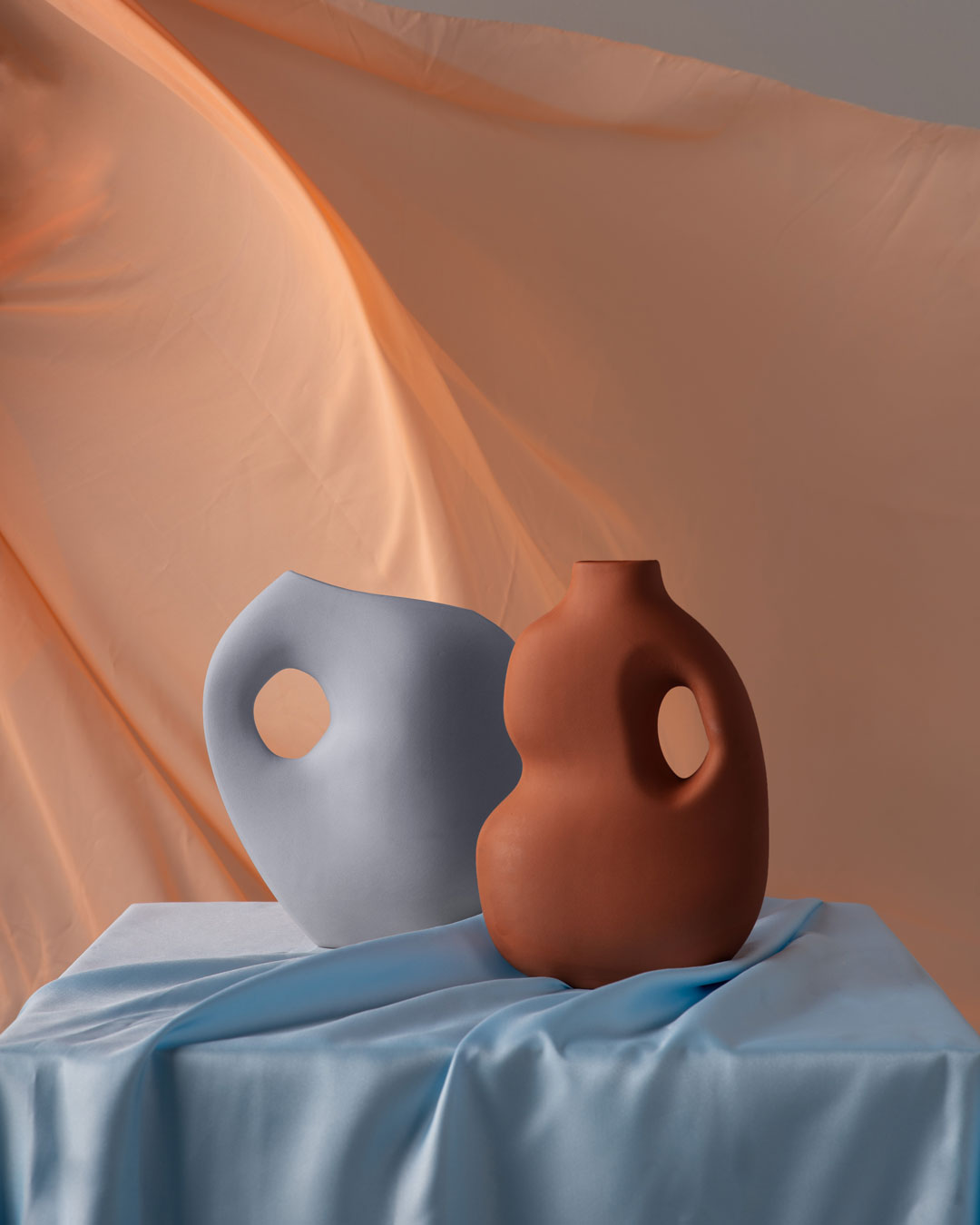 Aura Vase II is a beautiful ceramic vase handmade in Germany by Schneid Studio. Perfect pair with Aura Vase I.
Expressive and soft in their forms, the imaginative Aura vases emerge from a poetic reflection on the curves of the female figure. Through a raw sensuous surface, the intense hues and varied tones of rich or subdued colors give a quiet but tense feel, elevated by the soft reflection of light. Simultaneously abstract and familiar, the stoneware object blurs the line between everyday piece and sculpture. 
Crafted in Germany
Materials: Clay
Technique: Hand building
Measurements:
10cm L x 18cm W x 27cm H
1,2 kg
Care & Manteinance:
Remove dust with a feather duster;
Stains can be removed with a damp cloth;
The Aura Vases can contain water.
Shipping is FREE IN EUROPE over € 180.
Shipping cost below € 180 varies according to continent, in accordance with the following flat shipping rates:
Belgium, Germany, France, Italy, Portugal and Spain: € 11,99
Rest of Europe: € 15,99
UK & Switzerland: € 19,99 
USA: € 29,99
As a matter of fact, we do want to encourage you to shop local and support artisans from your own Country.
For the rest of the world, unfortunately we do not provide flat shipping rates. However, if you are really in love with TA-DAAN products get in touch with us and we will get back to you as soon as possible. ❤️
Sustainability guarantees