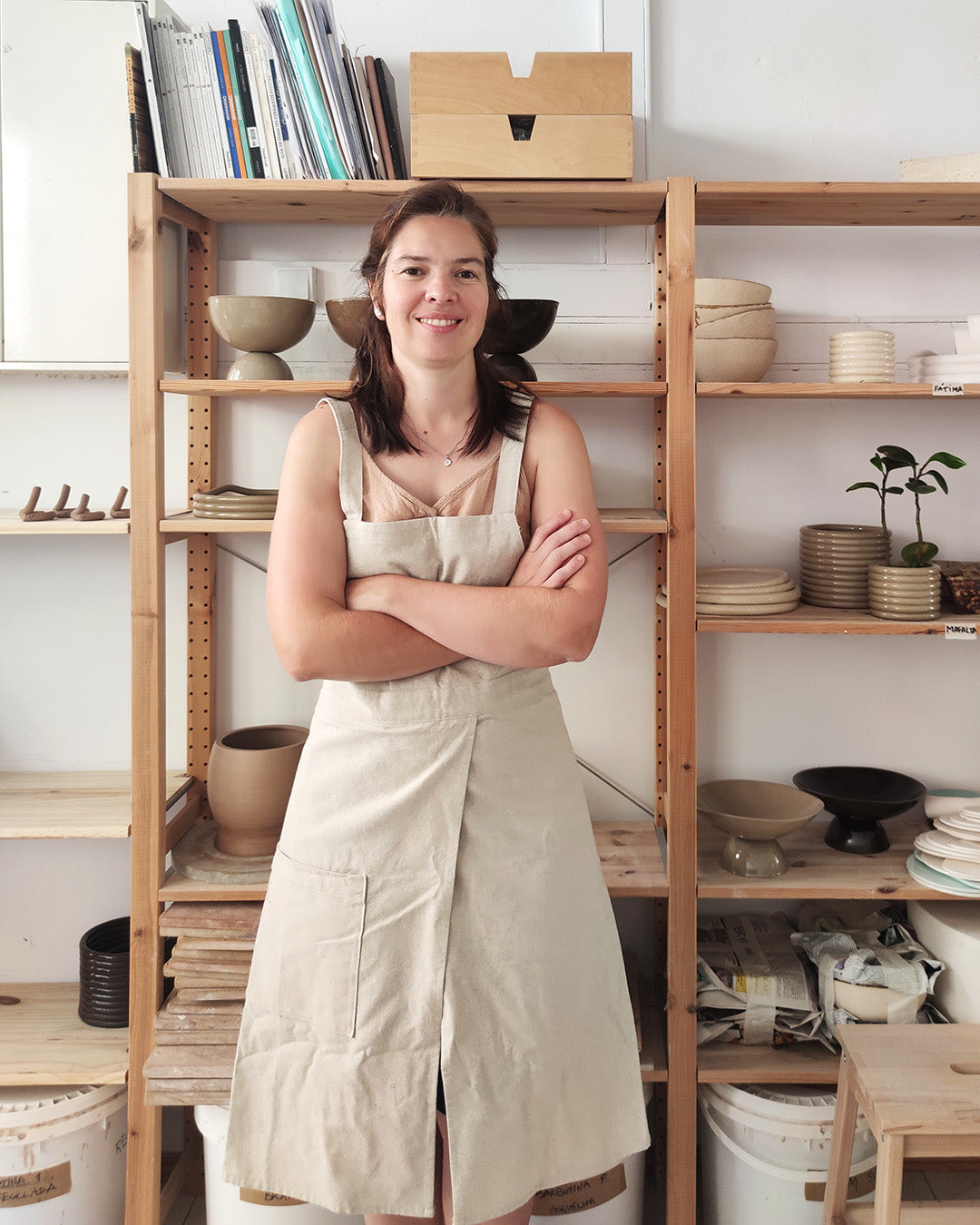 ÚRSULA DUARTE
Ursula Ceramica
Lisbon, PORTUGAL
"Less is more"
Úrsula is both the brand's name and the designer behind the pieces. She started a ceramic workshop in 2014 after feeling unhappy with her architecture work. She quickly fell in love with ceramics and totally focused on it after two years.
In ceramics, creating pieces was much faster than the construction of a building. Even being a slow art, that needs time and patience.

At this moment she works alone in her own studio in Lisbon, which is a change from sharing Sedimento ceramic studio for six years. Her background in architecture influences her style. She likes making simple, geometric, and one-color pieces for your home that are useful and minimalist. She's curious about the material itself, its colors, and how it feels. She especially enjoys working with stoneware because of its rough texture.
more about Ursula Ceramica
Value in the details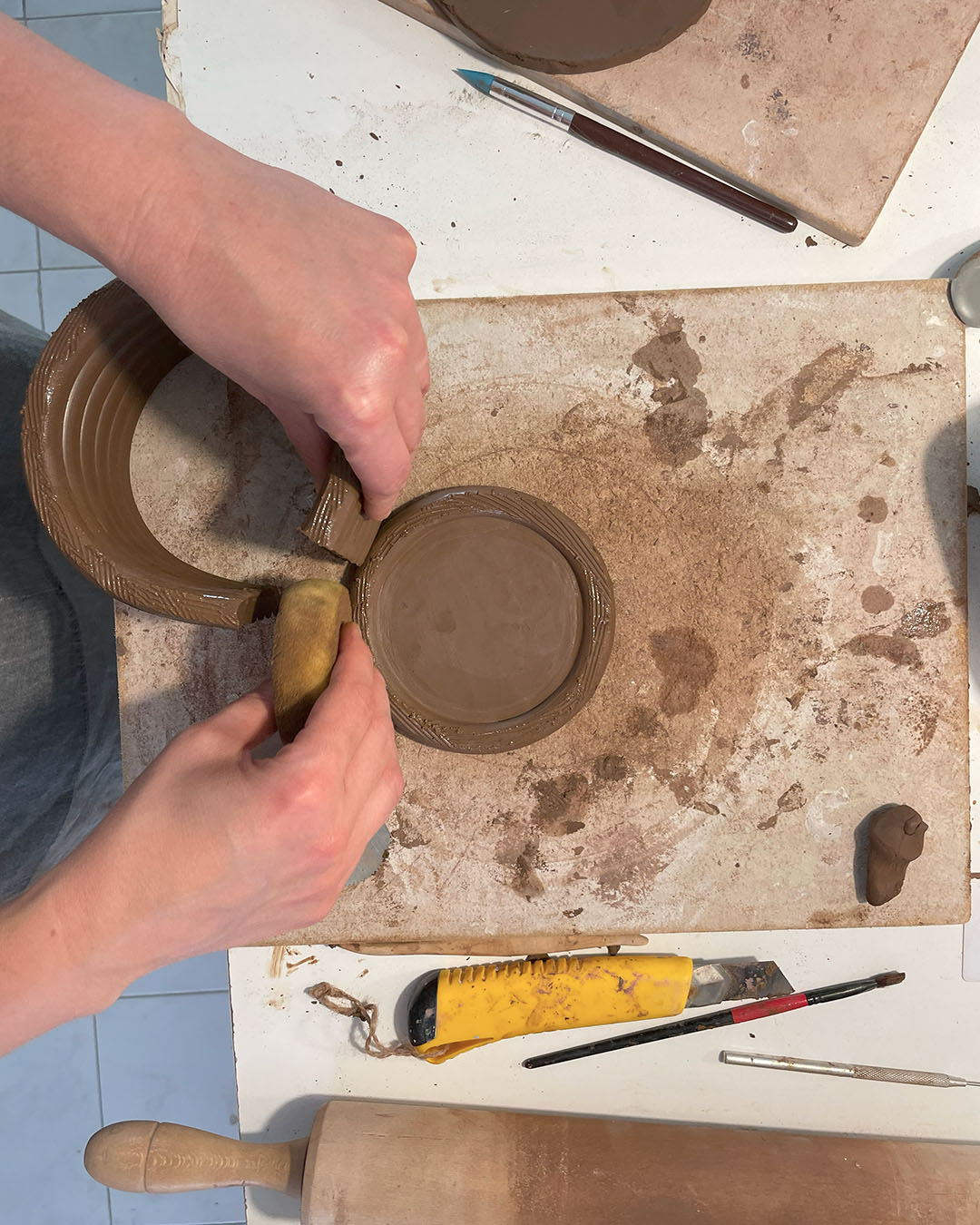 Crafted by Hand with Care
The production process, predominantly revolves around slabs and coils technique and is totally handmade. She also uses molds for creating some round shapes. It's a slow process – crafting one piece can take several days. Each piece is unique, so they're never exactly alike.
Earthy Clay Creations
Ursula primarily works with stoneware and occasionally employs porcelain. She prefers to use high-temperature clay exclusively, ensuring greater durability, even if the clay's form shifts slightly during kiln firing. The clay she selects boasts natural earthy hues, devoid of artificial coloring.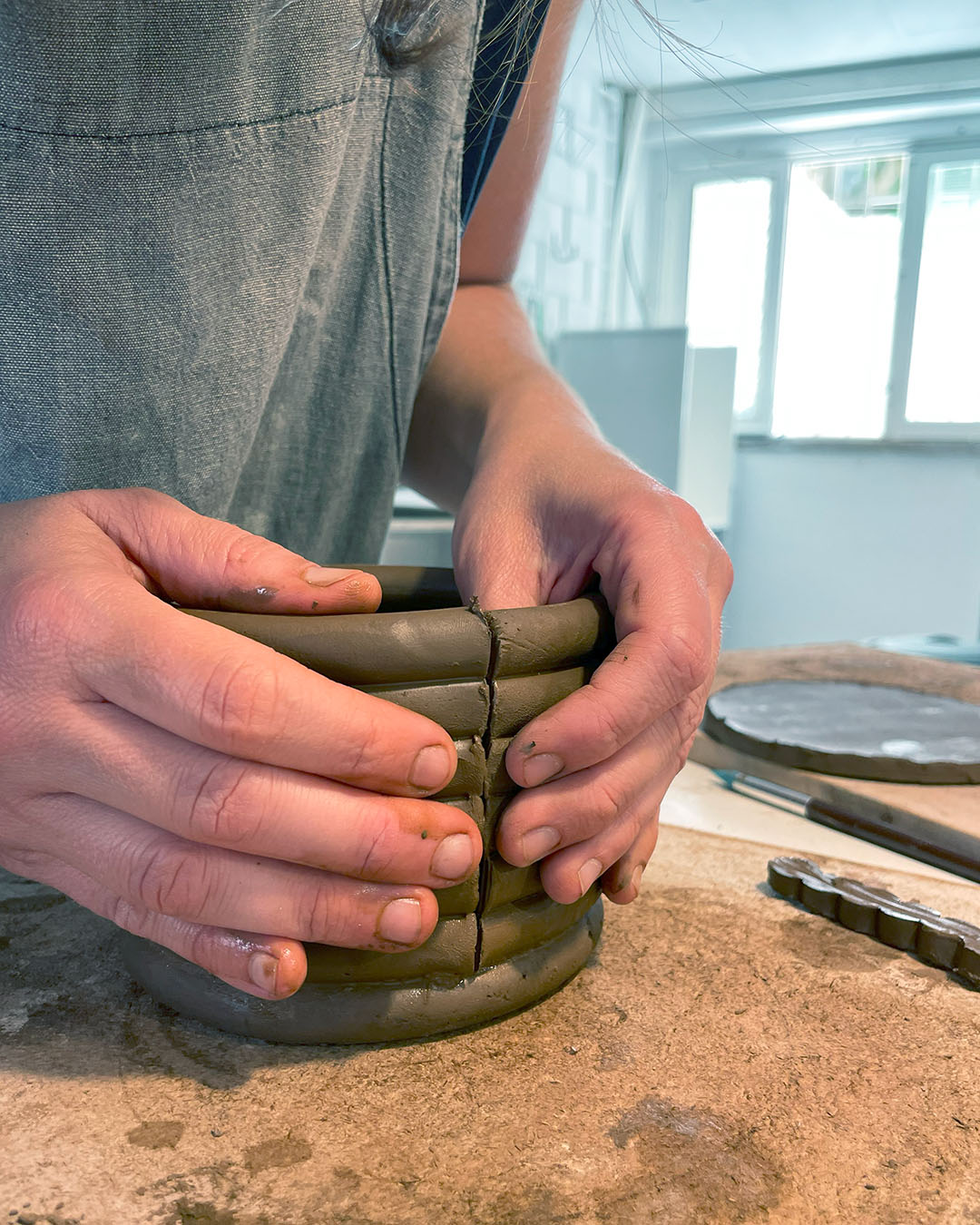 Architectural Playground
Her architectural background shapes her artistic approach. She takes pleasure in creating uncomplicated, geometric, and monochromatic home pieces that blend utility and minimalism. She also explores the concept of multi-functional objects, akin to a playful game that transforms to serve different purposes.
These creations aim to enhance your everyday life with a touch of added comfort and elegance.
No. Even being stoneware is not oven safe.
Yes. As being high fired all pieces are water resistant.
Yes. All glazes are food safe.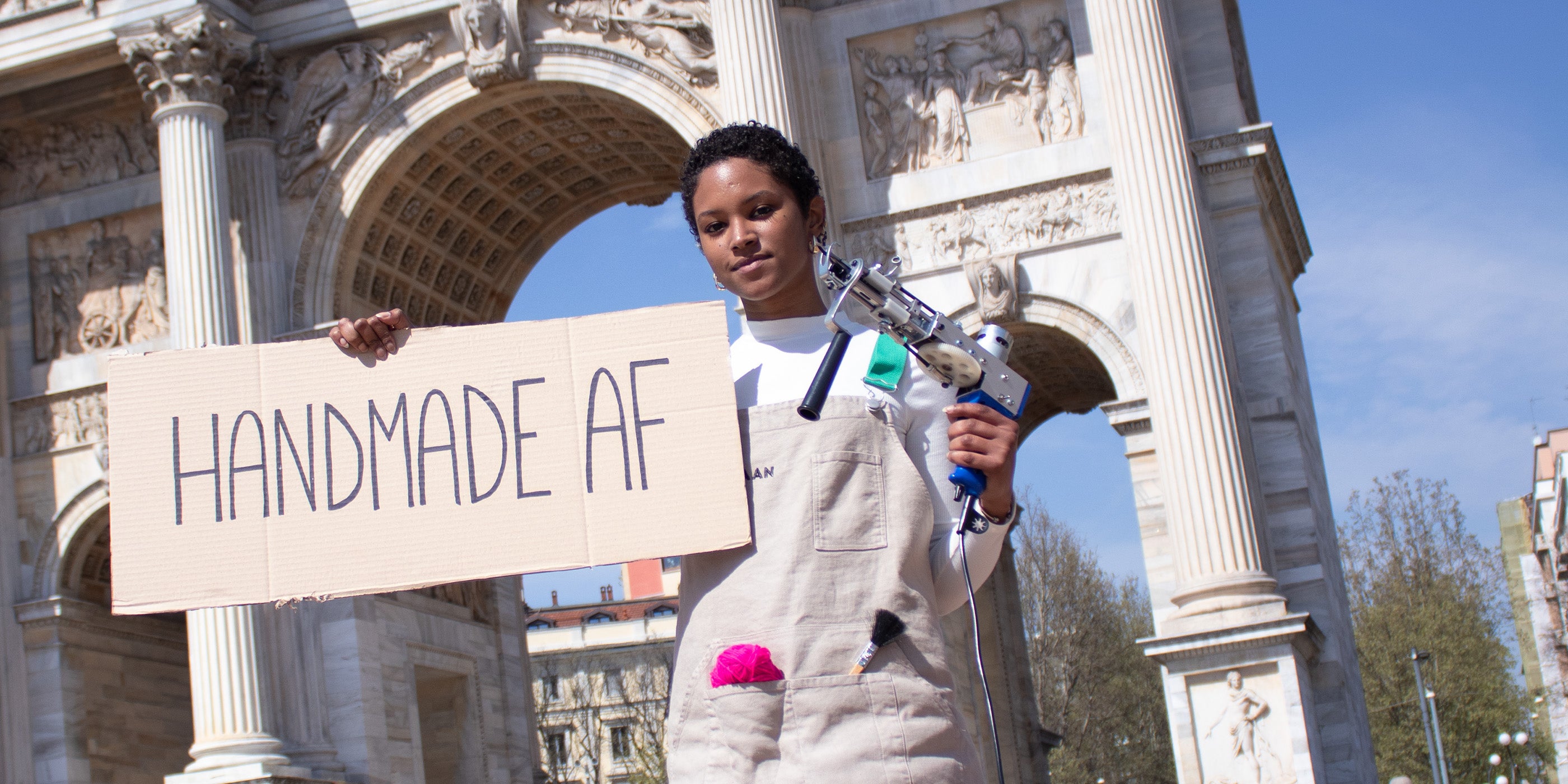 MORE THAN JUST PRODUCTS
An ever growing community
Artisans, designers and creative minds are the protagonists! Do you want to join the community? Reach out to us!