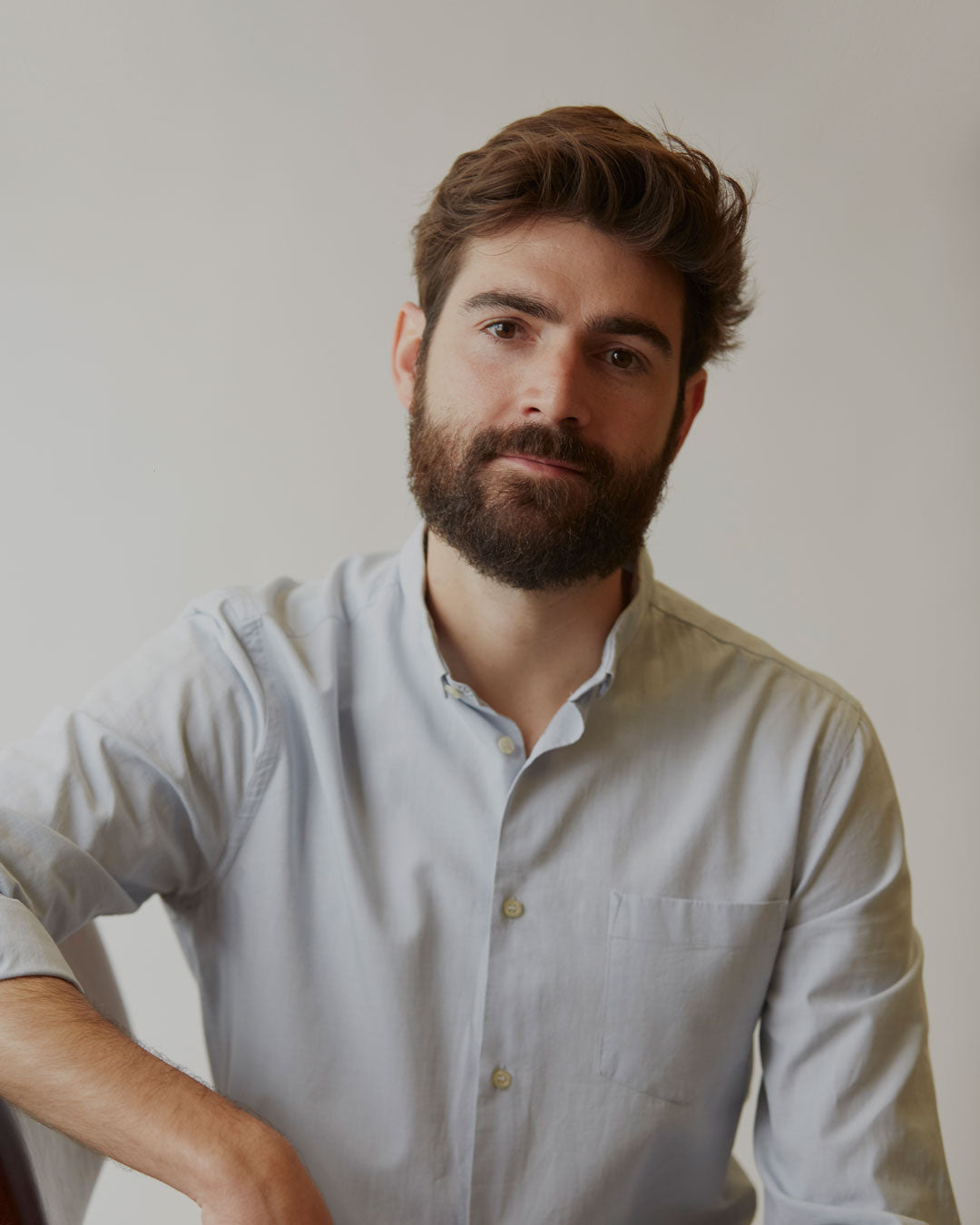 GERMÁN SERRANO
Tucca
Madrid, Spain
"Connect with the beach, connect with yourself, connect with the ones you love."
Tucca is the new high-end brand that reinvents the concept of the traditional beach towel.
Style and colours are woven into premium beach towels made of 100% organic cotton.

The highest quality and incredible texture are manufactured sustainably with the utmost respect for the environment.
more about Tucca
Value in the details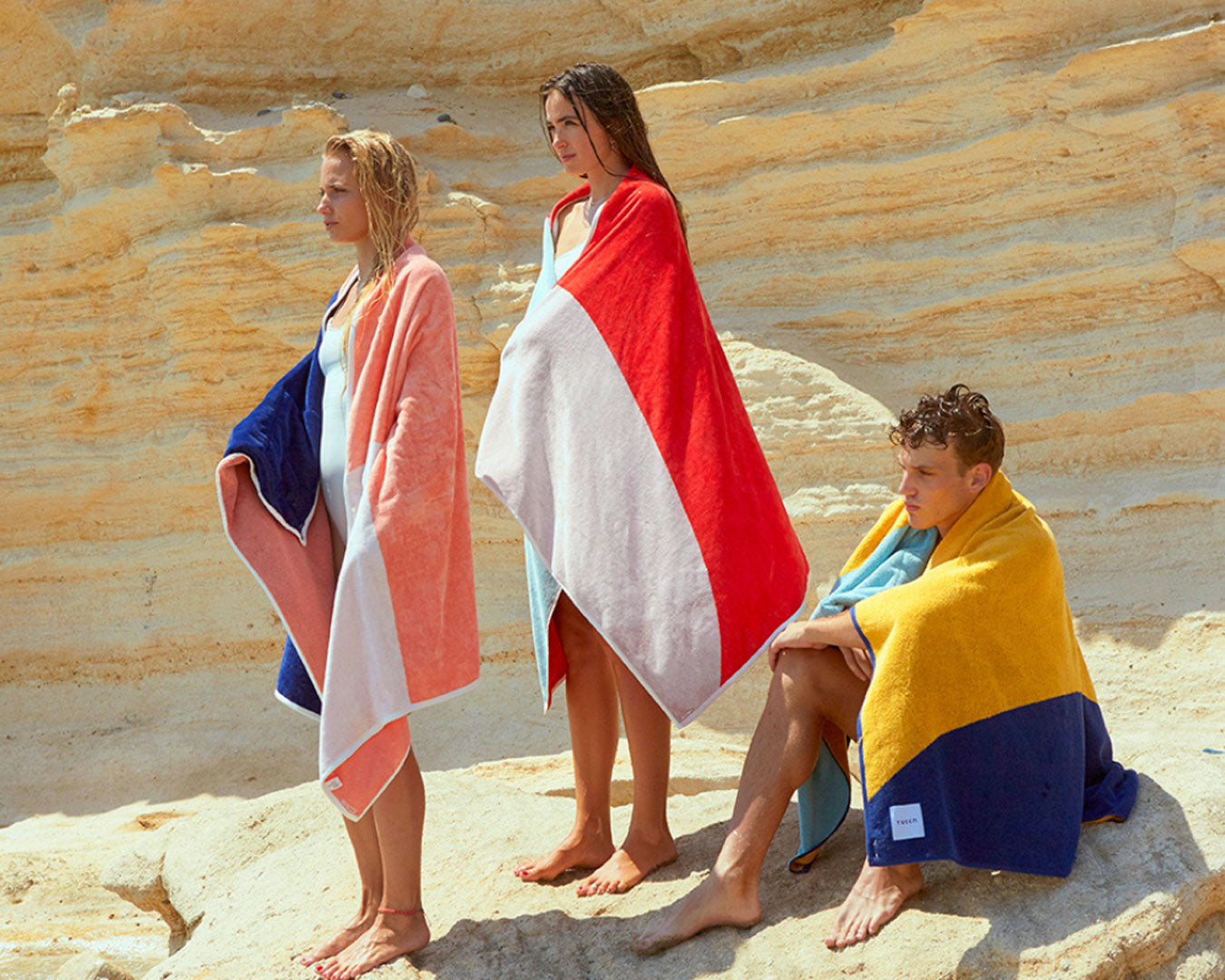 Attention to details and passion for things done right
Designed with heart in Spain and manufactured in the north of Portugal, a community with more than a hundred years of experience producing towels. The manufacturing process is carried out ethically from start to finish and in fair working conditions for the people who dedicate their time to this profession.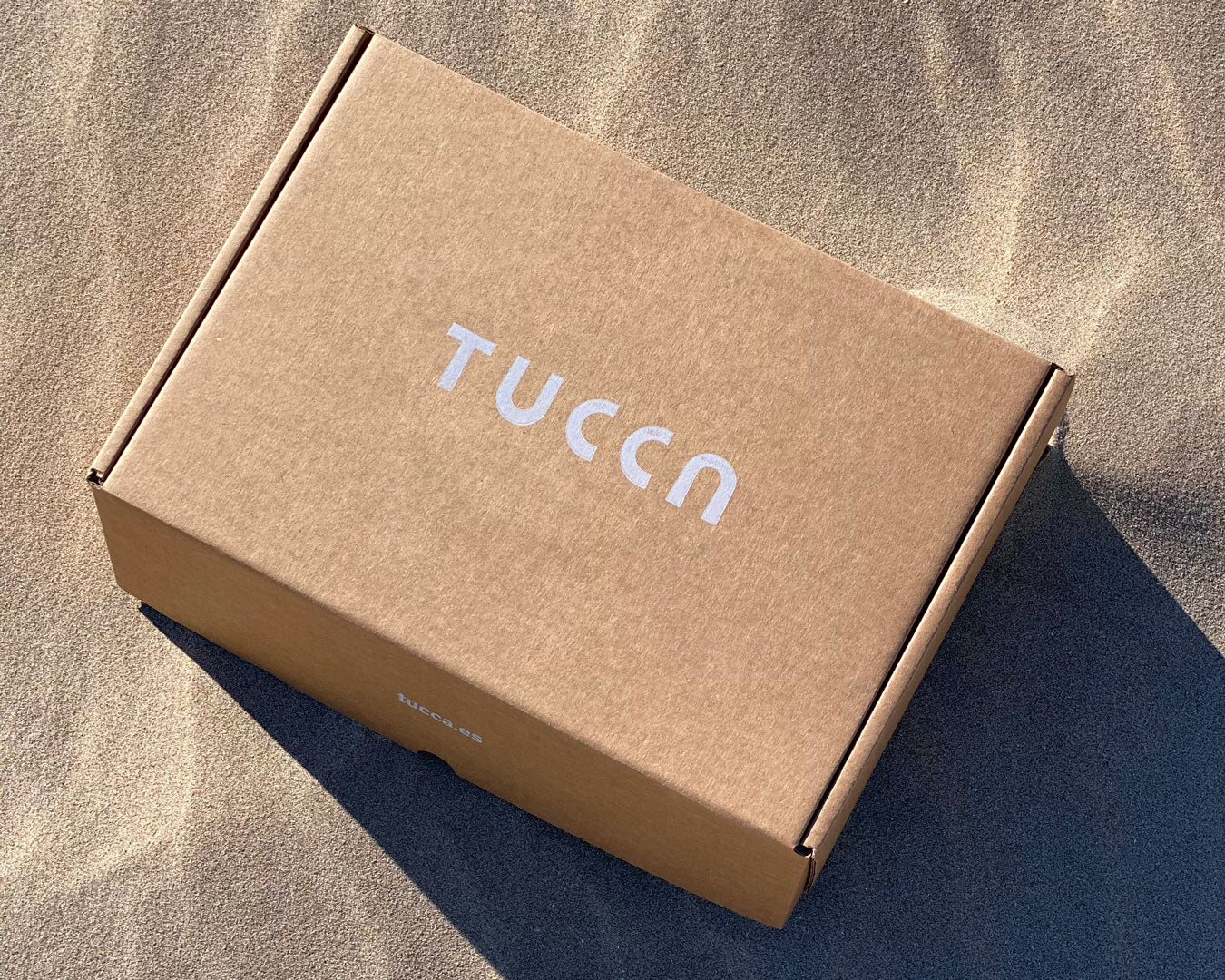 Reducing environmental impact
Tucca is made using 100% GOTS (Global Organic Textile Standards) certified organic cotton. Aside from being a product of superior quality and comfort, we guarantee a sustainable manufacturing process, free from pesticides, herbicides and other chemicals which can be harmful to the environment. Our packaging is plastic-free and the little bag to store your Tucca pins is made 100% of recycled plastic bottles.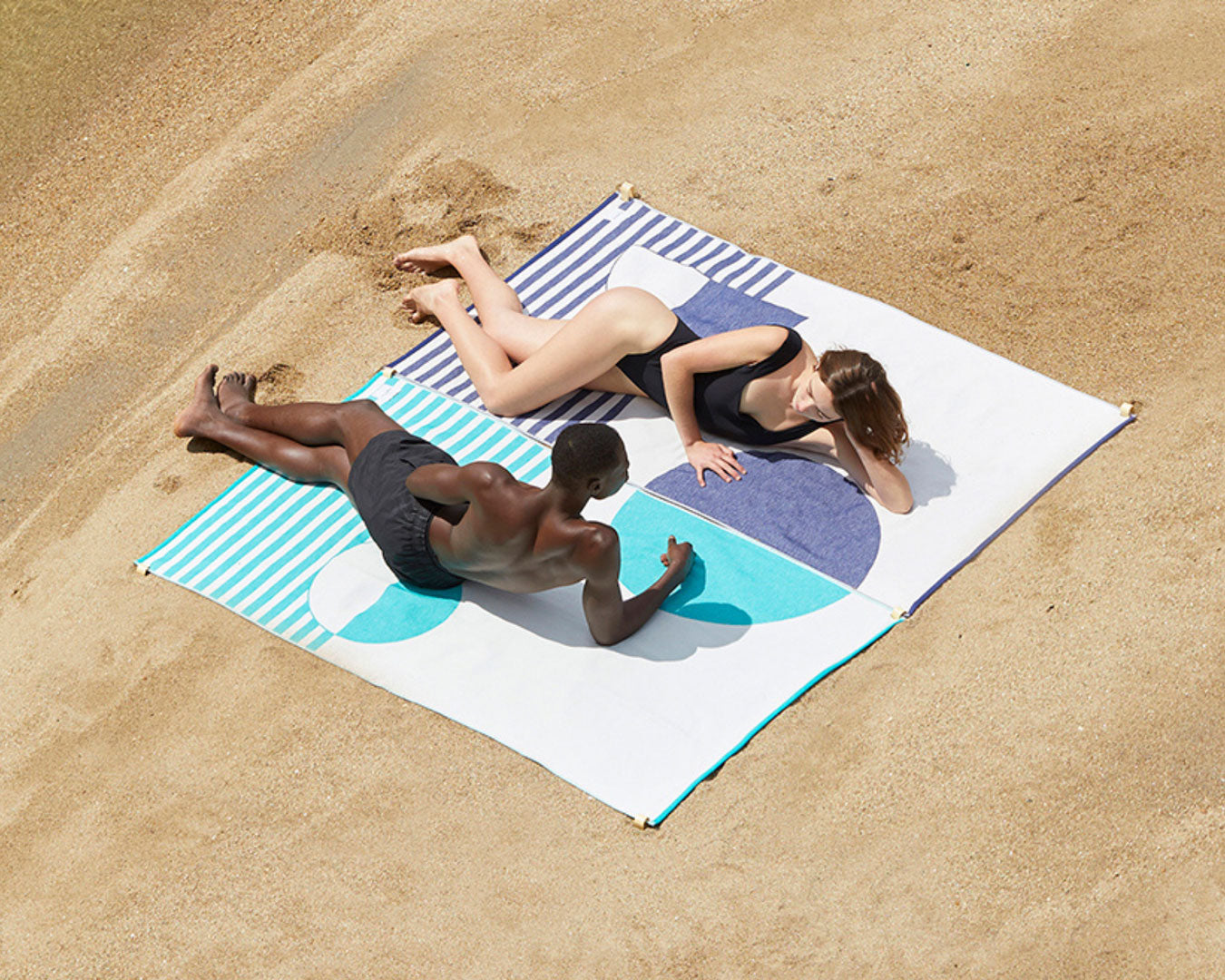 Comfort and style
Tucca was born in response to one of the most common issues that arise while enjoying a beach day: the discomfort caused by the wind blowing at your beach towel, making it nearly impossible to simply lay flat. But discomfort and beach are words that should never go together.
Tucca represents your space on the beach. A space with style, colours and designs that evoke memories we associate with the sea: fresh air, wide-open space, freedom, beauty.
The towels are made of 100% organic cotton, the 4 Tucca clips and also a little bag to store them made from 100% recycled plastic bottles.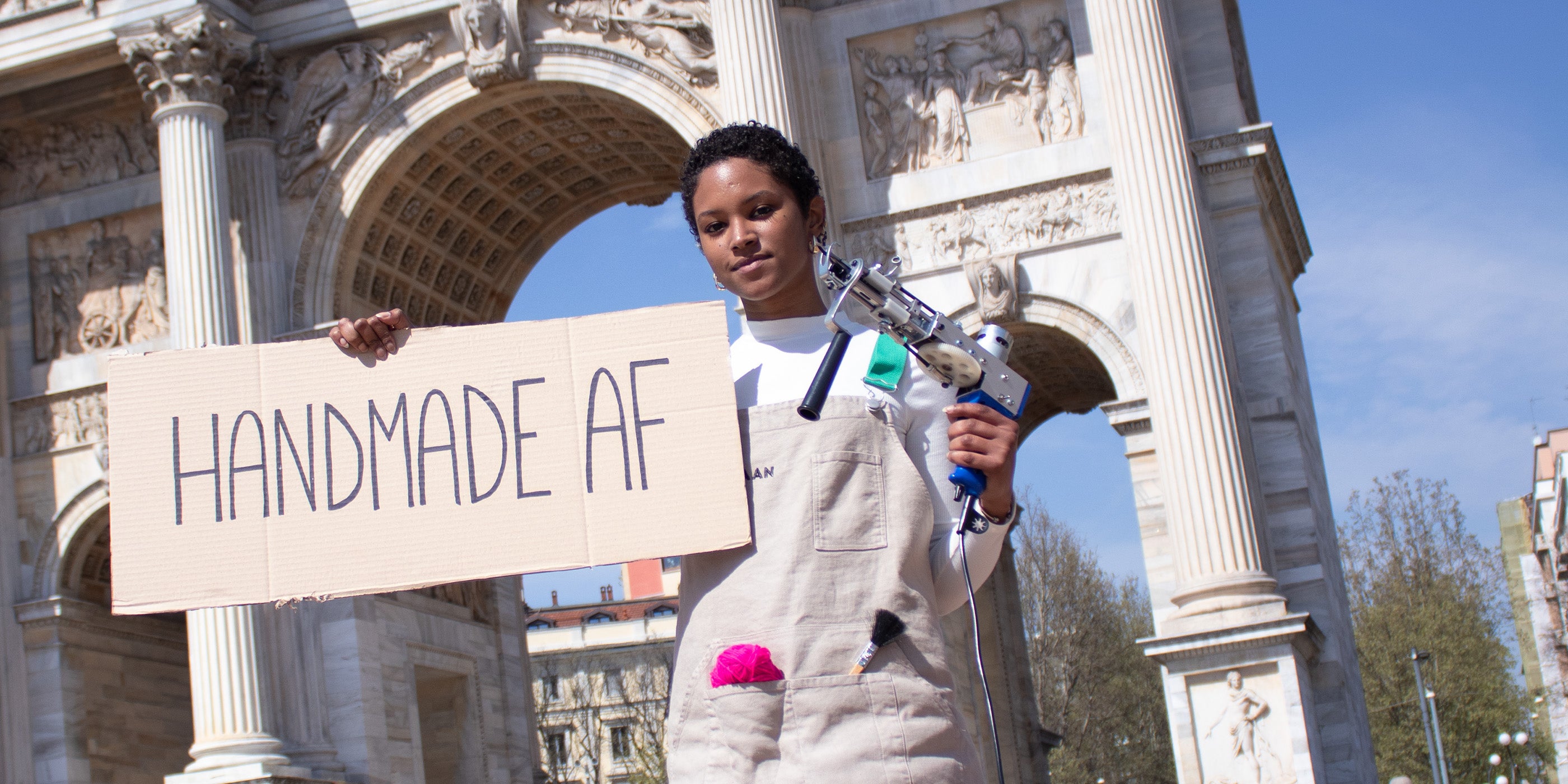 MORE THAN JUST PRODUCTS
An ever growing community
Artisans, designers and creative minds are the protagonists! Do you want to join the community? Reach out to us!