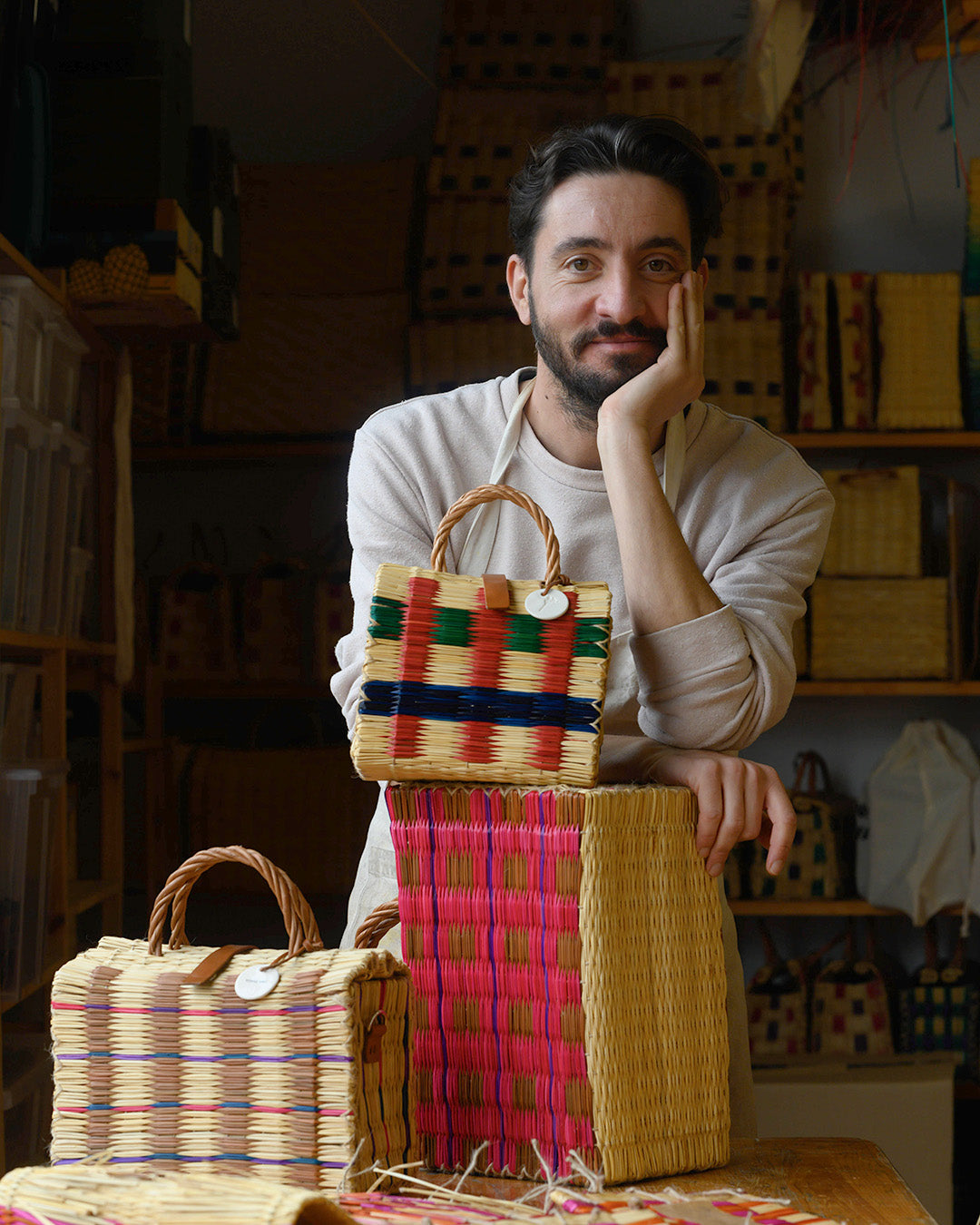 NUNO HENRIQUES
TOINO ABEL
Alcobaça, Portugal
"Toino Abel is leading by example when it comes to innovation, design and the promotion of Portugal's unique artistic past."
Artist Nuno Henriques founded TOINO ABEL in 2010 to save an original 100-year-old craft from his grandparents' small village on Portugal's central coast. From Berlin, he moved to his family's small village, where he learned and helped the remaining local craftsmen.
He became a maker, producing 100% in house to ensure high quality, dignified and enriching working conditions for his team of craftsmen.

With a background in Fine Arts - Painting, he designs TOINO ABEL's creations, giving this ancient craft a bright new look. TOINO ABEL takes a modern approach to basketry. They bring together an in-house designed collection with a unique savoir-faire while merging nature, design and folk culture.
more about TOINO ABEL
Value in the details
Meditative practice
The making is done with extreme attention to detail and goes through many steps. No outsourced energy is needed in the making, except for warming the water to dye. The Soft-Rush is weaved in two manual wooden looms. TOINO ABEL's team weaves a meditative practice in their countryside studio, surrounded by nature.
Simplicity in the head
They use wild soft-rushed watered by rain with no other intervention. TOINO ABEL's approach can be divided into crafting of beautiful handmade baskets and enriching the persons who do it.
Passing on the tradition
TOINO ABEL works to keep a century-old savoir-faire alive, with care and attention to detail, with quality in mind. To support this practice alive, they believes they must foremost protect its community by offering above-average wages and great working conditions.
They are a small team of three, two fixed and one person adding the handles in willow, a particular technique. They would like to have a bigger team and reach out to more people, as they know it would enrich the community and honor the world's artistic past.
Yes, their baskets are made to last. They are made for everyday use and are easy to repair with any unlikely damage.
Yes, TOINO ABEL was the first brand of Portuguese soft-rush baskets, coming from a production history within the same family for several generations. TOINO ABEL brings a fresh new approach to this ancient craft through its colorful designs and the working conditions it provides.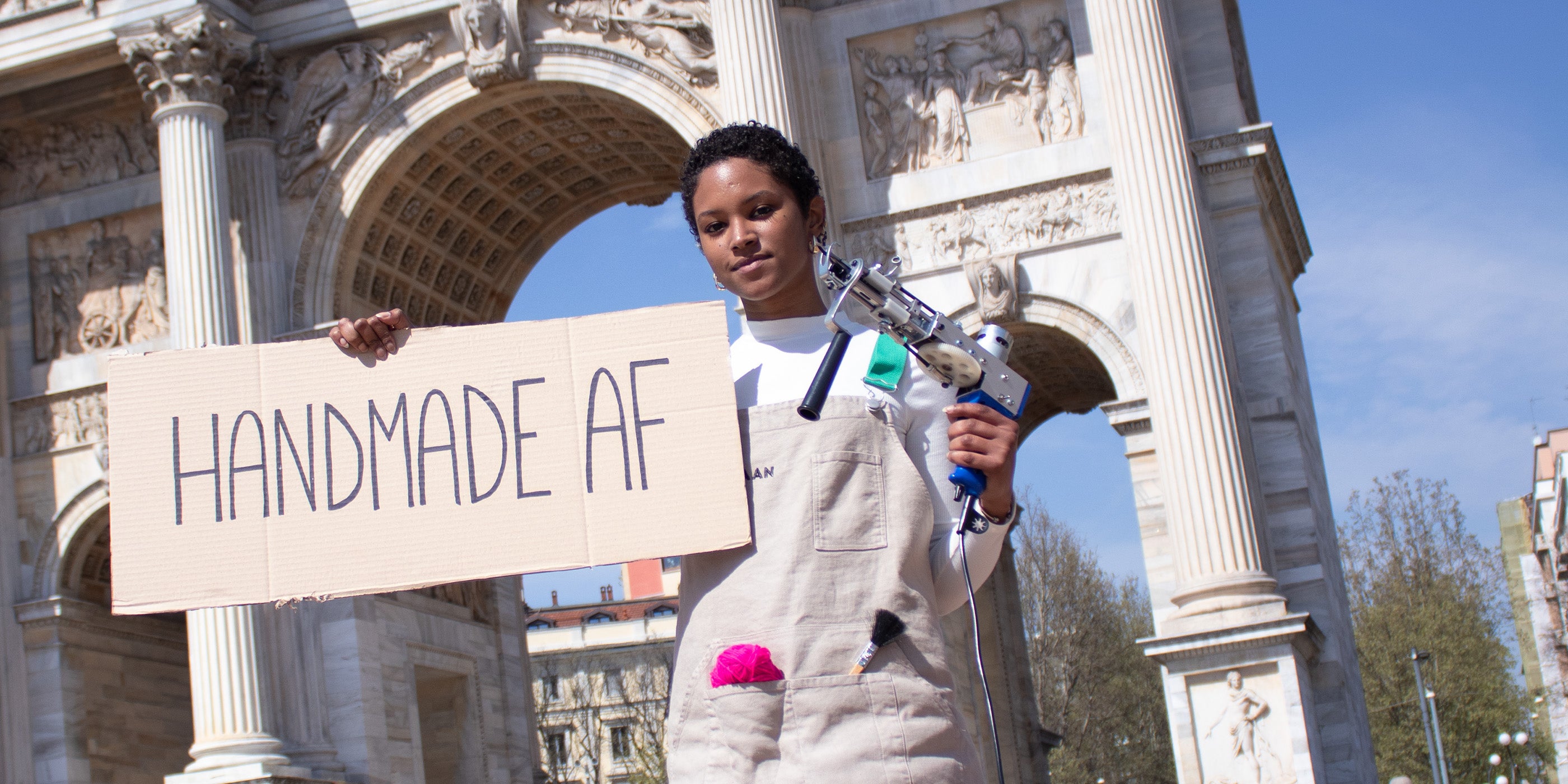 MORE THAN JUST PRODUCTS
An ever growing community
Artisans, designers and creative minds are the protagonists! Do you want to join the community? Reach out to us!