more about Studio Papaya
Value in the details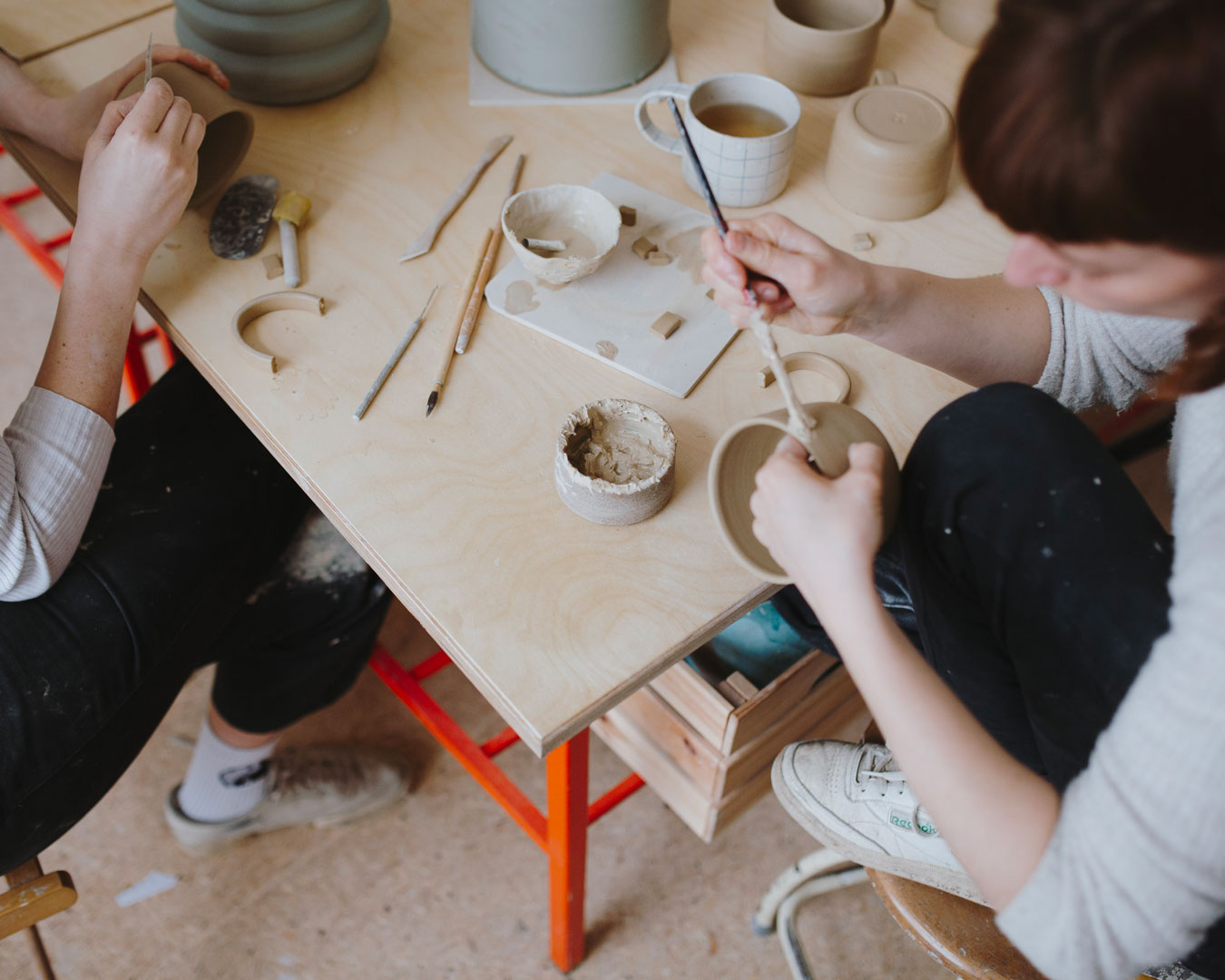 A long journey
The work in ceramics can be seen as a quite long journey. From a lump of raw clay to a finished piece, many steps are passed - wheighing, wedging, throwing, trimming, glazing and firing are only some of them. The entire manufacturing process takes up to four weeks and thus requires a lot of patience and dedication.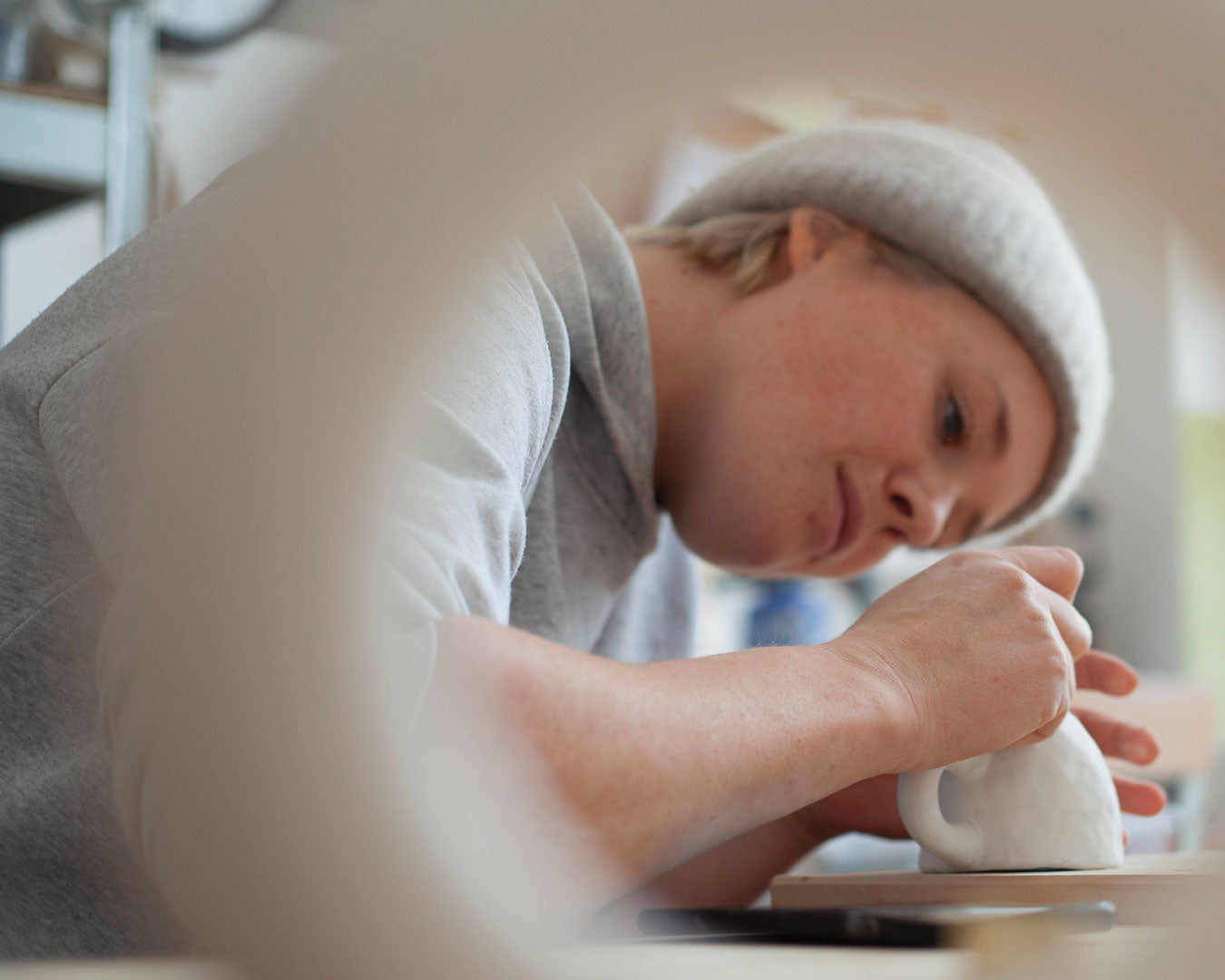 A game of glazes
Verena and Johanna love to play around with the wide range of color and texture that different stoneware clay bodies provide. With their ceramic creations, they like to embrace the natural beauty of that special material and combine it with different glazes - some very colorful, some more natural.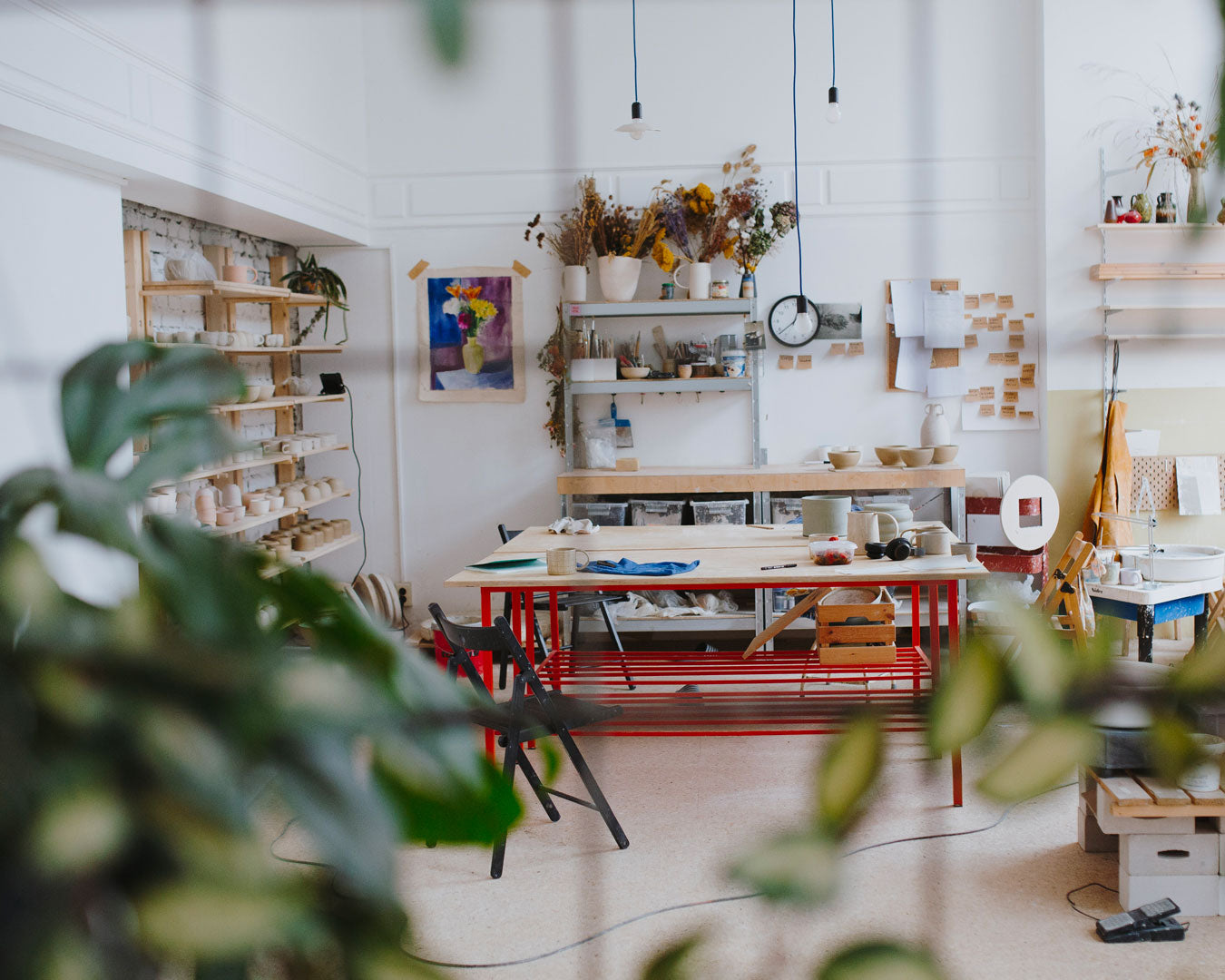 Keep growing
Since moving into a bigger Studio in September 2020, they have continued growing and learning about clay, coming out with clean and minimalistic ceramic tableware collections, but also more eccentric unique pieces.
Empty collection
This collection does not contain any products.
Sure thing! All Studio Papaya cups are microwave safe!
Enjoy your drink
💜 Lilac Cup is super glossy

The other cups (Lola espresso cups and Erich cup) are available in both finishes:
💙 💚 Blue and Green are only matte
❤️ 💜 Red and Lilac are glossy instead

The girls of Studio Papaya love playing with glazings!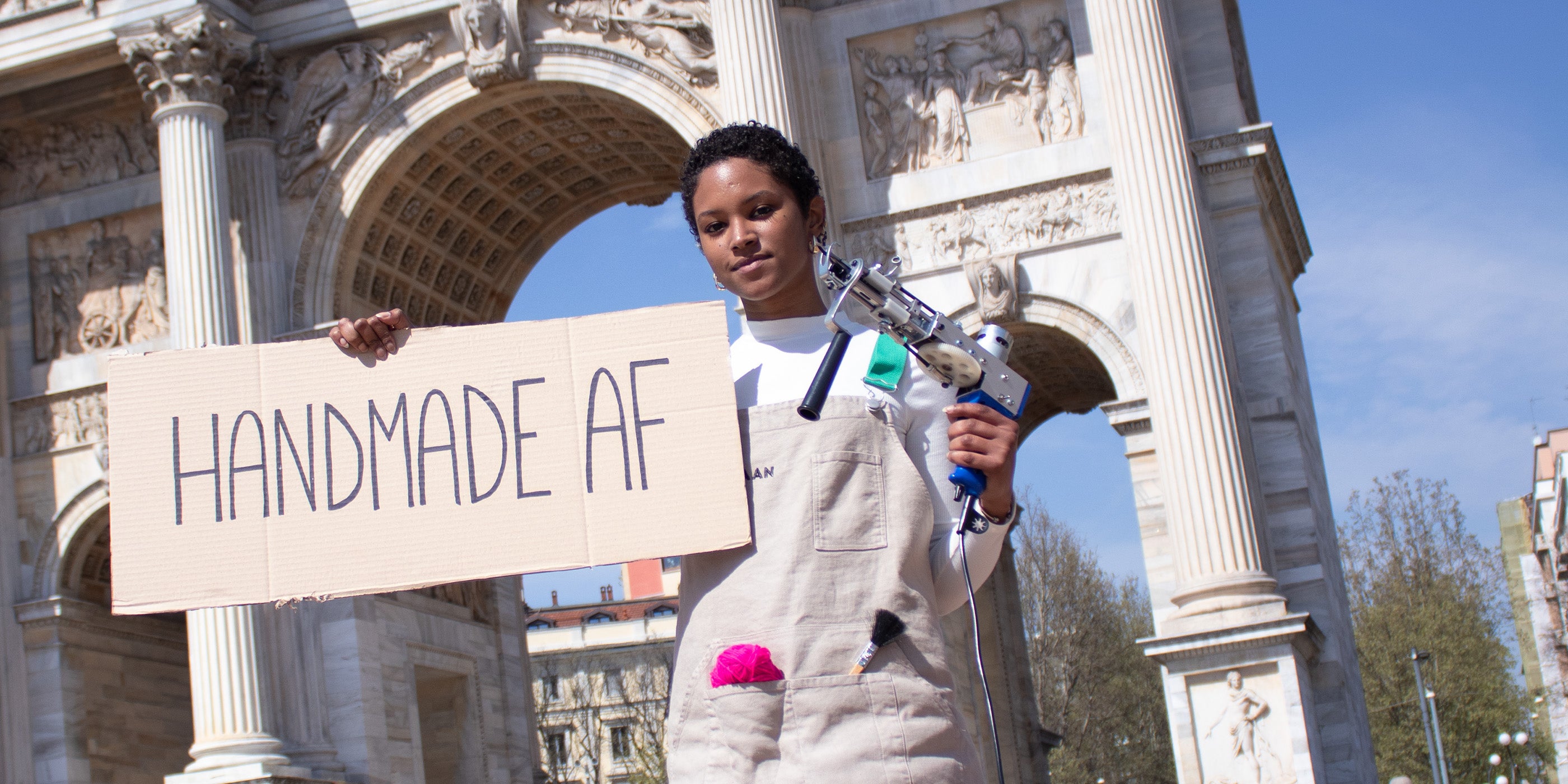 MORE THAN JUST PRODUCTS
An ever growing community
Artisans, designers and creative minds are the protagonists! Do you want to join the community? Reach out to us!