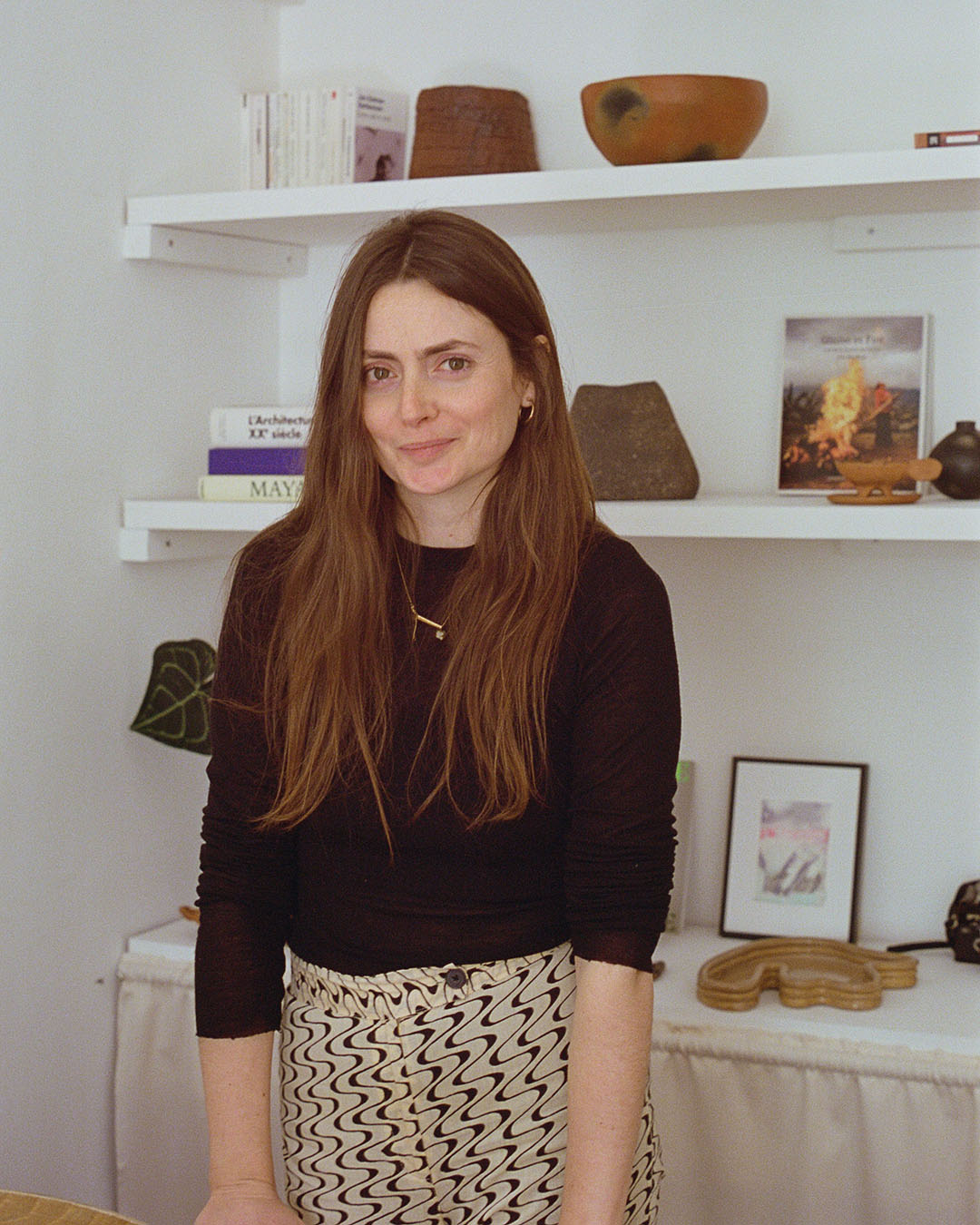 SOPHIE PARACHEY
Sophie Parachey
Marseille, FRANCE
"Unrefined and primitive forms, reminiscent of organic magma flow, blend with softer, delicate, and more subtle shapes."
Always passionate about ancestral art and crafts, Sophie discovered Central America crafting techniques at 23. Meeting artisans, she understood she was willing to practice arts and crafts herself too.

She had practiced ceramics as a kid and loved the touch of the clay. After different travels around ancestral arts and crafts, she started to feel the need to share those experiences through shapes and volumes and started designing the first objects.
Inspired by extended stays in Central America, Sophie Parachey's work questions transformation, the antagonism between the ancestral and the modern, and our relationship to the living world.

Sophie intentionally handcrafts her ceramic artwork in stoneware or handpicked clay. Each piece expresses itself with its curves, textures, and resonances. Rough or smooth, they embody a paradoxical realm. Unrefined and primitive forms, reminiscent of organic magma flow, blend with softer, delicate, and more subtle shapes. A new balance seems to emerge from this surprising combination.
more about Sophie Parachey
Value in the details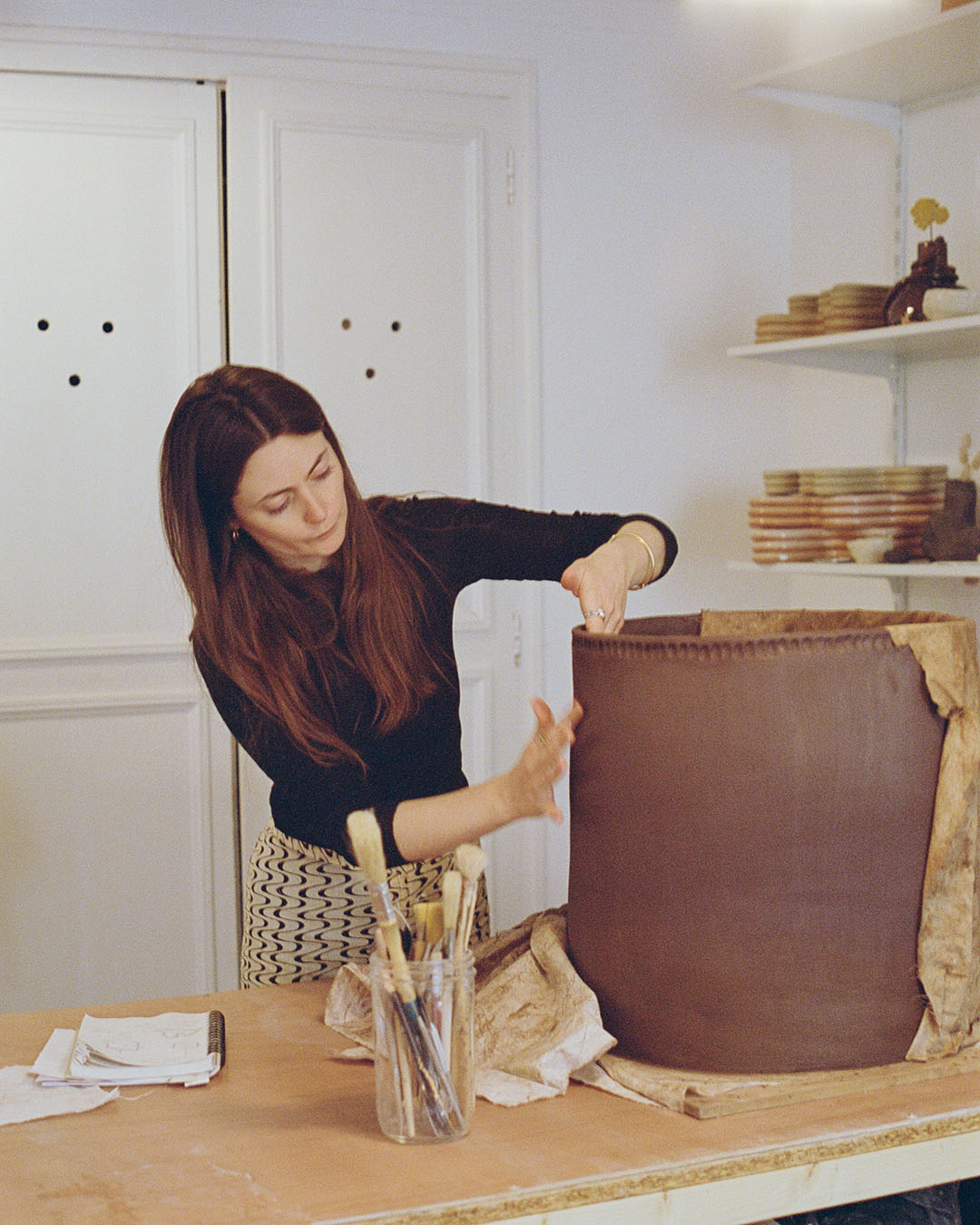 From Tradition to Contemporary Elegance
Each piece is hand-built in stoneware in our studio in Marseille, south of France. Sophie Parachey designs every object in the collection, inspired by her travels and research in Central America. Most pieces are handcrafted using ancestral pottery techniques learned in Mexico and transmitted by traditional craftsmen. She uses these ancestral techniques to create contemporary objects.

Once built, the piece needs to dry for a few weeks, and then goes for the first firing. After this step, it is glazed using different techniques. Then a second firing provides the final aspect of the piece. Every piece requires between 3 to 6 hours of work.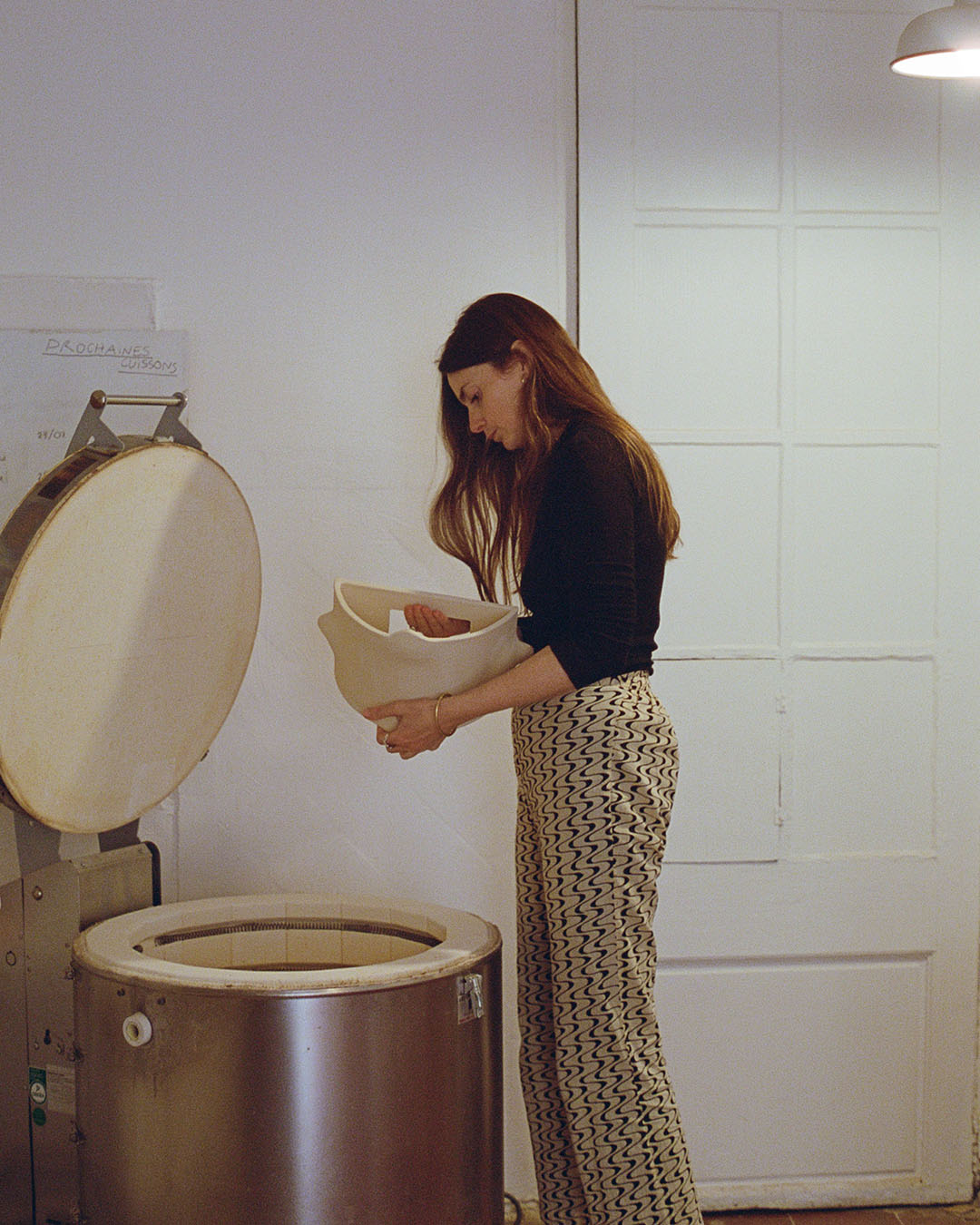 Crafting Resilient Beauty
Stoneware because it is really pleasant to work with, and it is very solid after the second firing (which goes until 1260 degrees).
The stoneware is kneaded before being used, then modeled, then left drying. Once cooked it is glazed, and then fired again at the highest temperature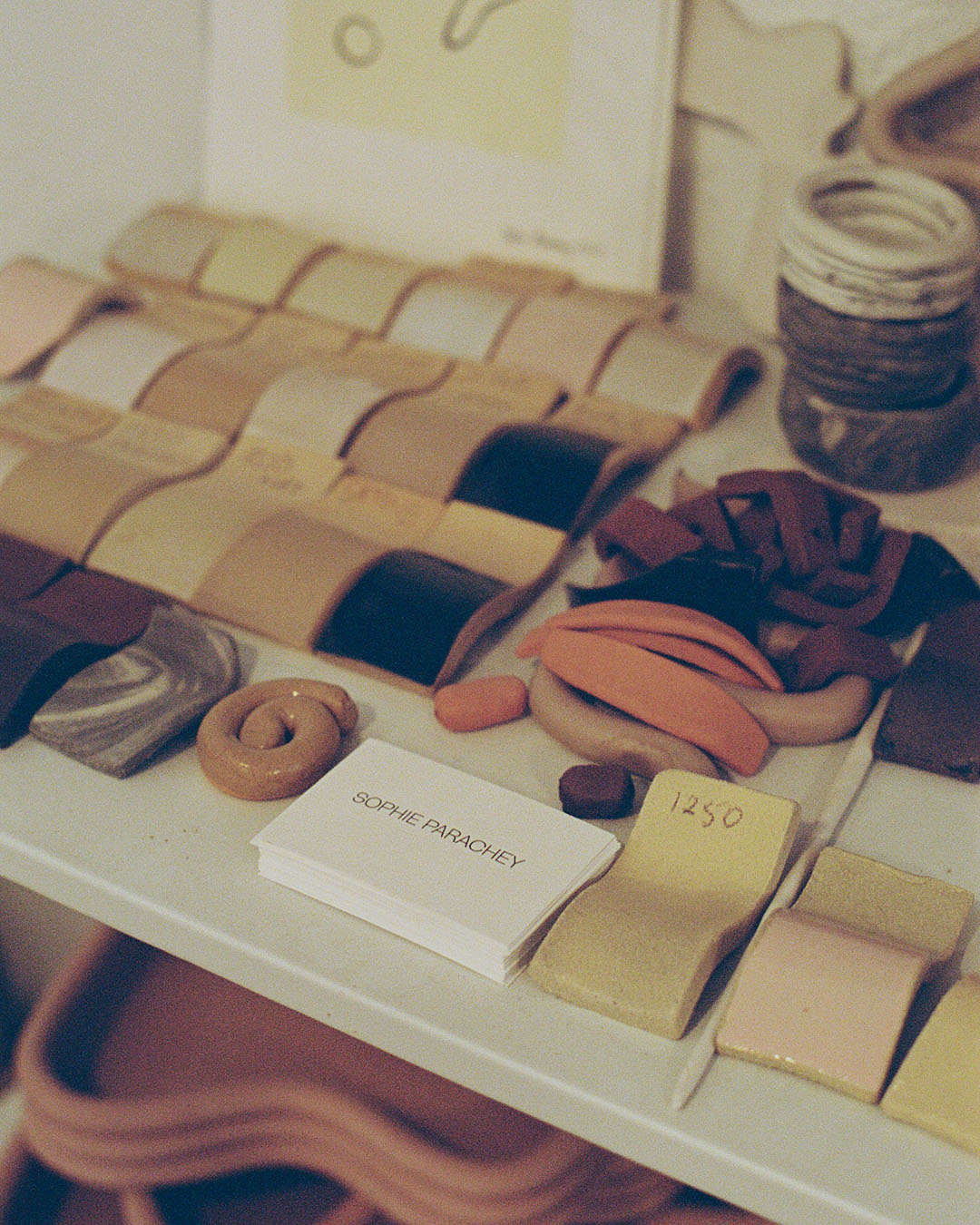 Harmonizing the Ancient and Modern
Motivated by prolonged visits to Central America, Sophie Parachey's creations delve into inquiries about change, the conflict between age-old and contemporary elements, and our connection to the natural world.

Sophie deliberately fashions her ceramic masterpieces from stoneware or meticulously selected clay. Every item communicates through its unique contours, surface qualities, and echoes. Whether displaying rugged or polished aspects, they encapsulate a contradictory domain. Coarse and primal structures, reminiscent of the flow of organic molten material, intermingle with gentler, intricate, and more nuanced forms. A novel equilibrium appears to arise from this unexpected amalgamation.
Yes, all glazed pieces are suitable for food use.
I do, in case of special request do reach out to TA-DAAN in chat or via e-mail and we'll let you know if we can meet your needs. You can choose within the colors and clay textures of the palette of the studio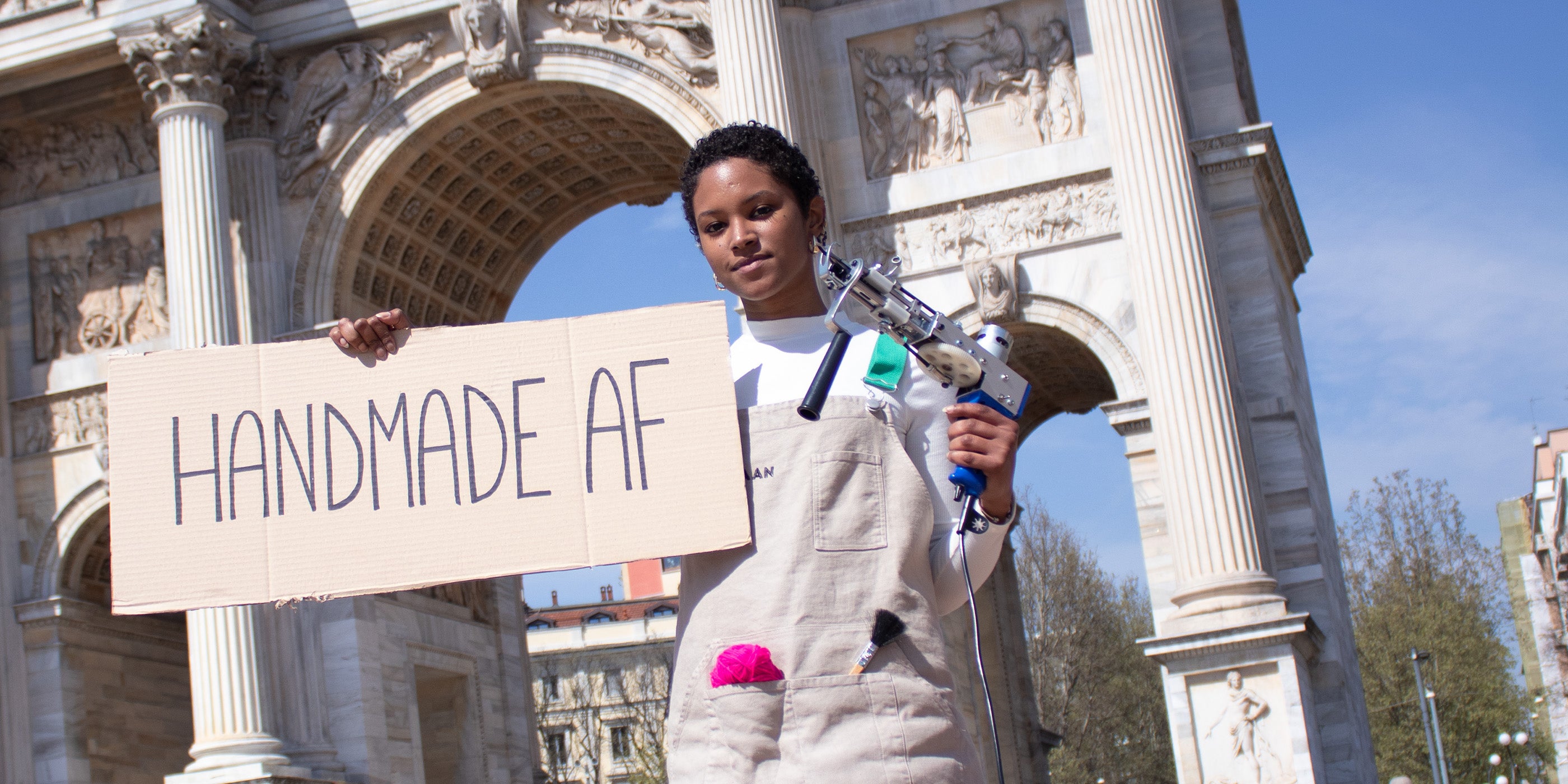 MORE THAN JUST PRODUCTS
An ever growing community
Artisans, designers and creative minds are the protagonists! Do you want to join the community? Reach out to us!