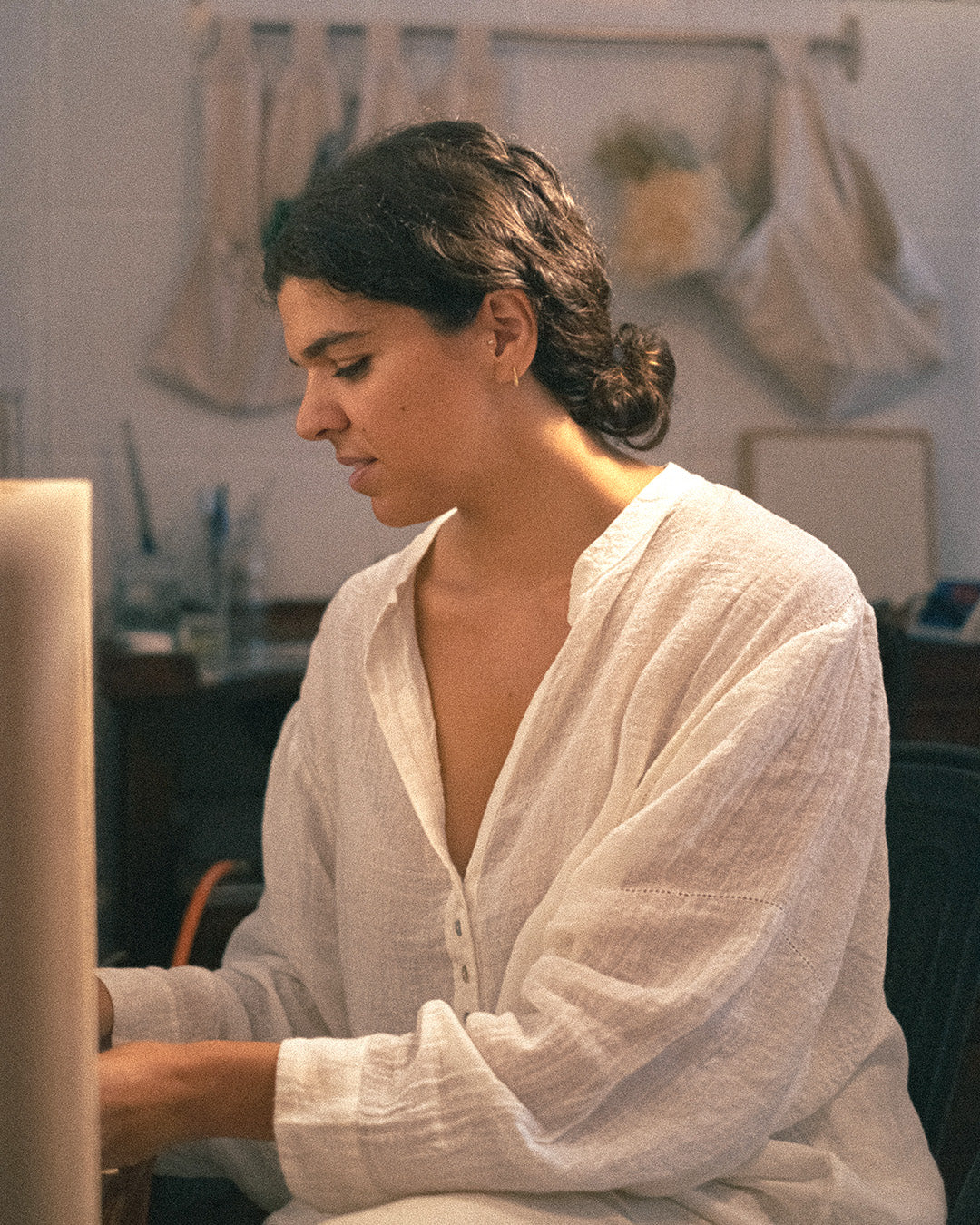 Raquel Poço
Raquel Poço Jewellery
Lisbon, Portugal
"I hope you will use and love my jewels as much as I enjoyed making them."
Raquel is the face and soul behind the Raquel Poço Jewellery brand. She has a background in physiotherapy and authentic pilates. In 2017 she found her passion that dictated a new direction in her life: the art of being able to create her own jewellery. She took a course as a hobby, but soon started to dedicate herself entirely to the craft.
Her inspiration comes from the beauty she finds in the small details and moments of life, combined with nature and the culture of the world around her. Designer jewellery allows the desire to explore and live more intensely, through the creation of unique and timeless jewellery where Raquel can portray her creativity and worldview.

Raquel Poço's jewels are made in 925 silver or 925 silver with 24 carat gold plating. They are certified by the INCM (Imprensa Nacional Casa da Moeda).
more about Raquel Poço Jewellery
Value in the details
Control of motion
Raquel Poço, who previously trained in physiotherapy and authentic pilates, combines her knowledge of anatomy and movement with her creative skills in jewellery making to produce unique pieces.
Quality guarantee
She uses high-quality materials for her pieces, including 925 silver and 925 silver plated with 24 carat gold. These materials are carefully selected for their durability and aesthetic qualities, ensuring that each piece is both beautiful and long-lasting. To guarantee their authenticity and quality, the jewelry is certified by the INCM (Imprensa Nacional Casa da Moeda).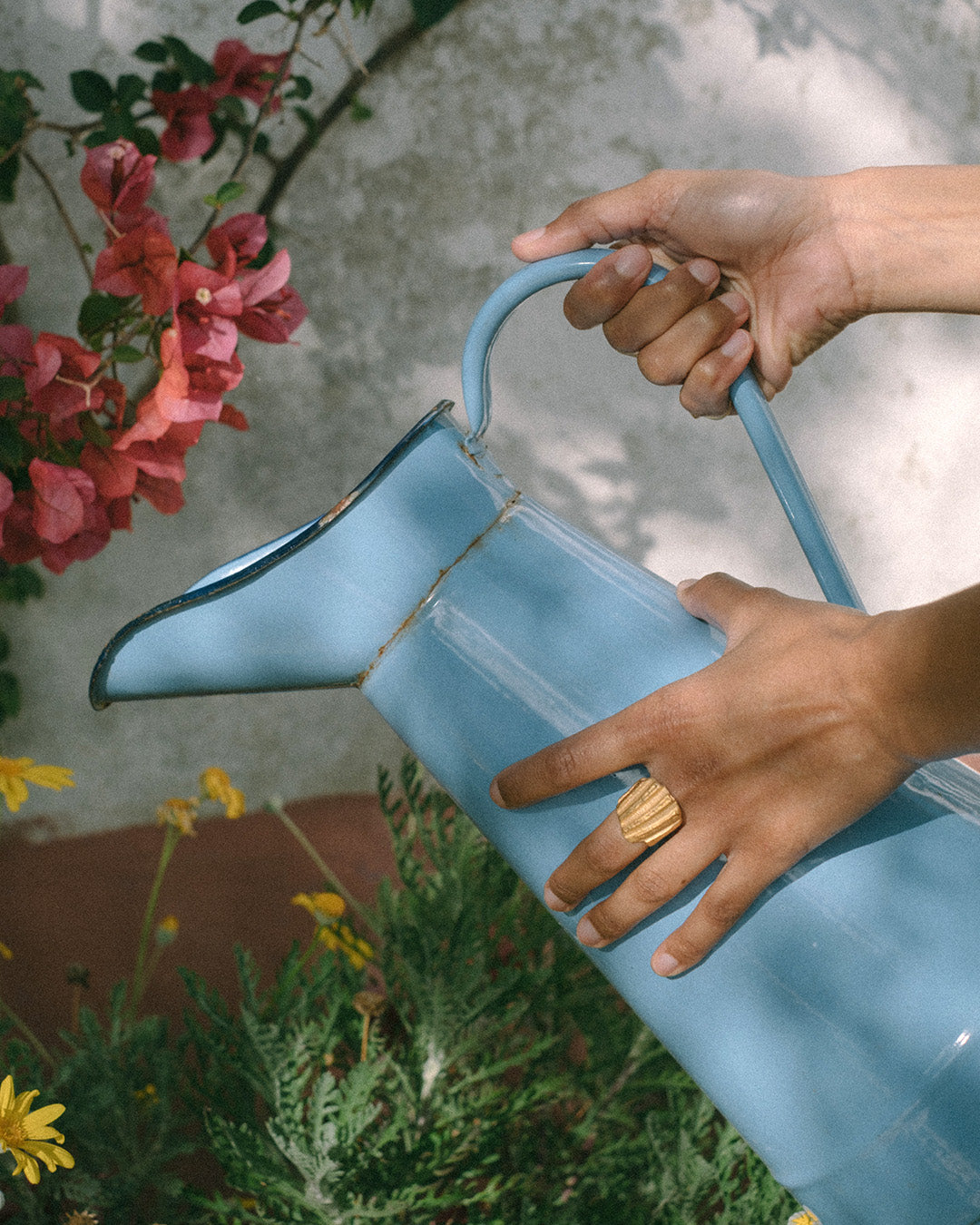 Drawing inspiration from life
Raquel Poço's approach to jewelry design is centered around the idea of finding beauty in the small details and moments of life, as well as drawing inspiration from nature and the diverse cultures around her. By creating jewelry, she is able to explore and experience life more deeply, expressing her creativity and worldview through each unique and timeless piece. Her approach to design is focused on crafting jewelry that captures the essence of her inspirations and reflects her personal perspective on the world.
The durability of the plated should last a very long time. but still it depends on the care given to the piece.
Raquel Poço Jewellery takes the environment into account. The silver used in the pieces is reused. The packaging of the orders does not contain plastic and utilize reused cardboard.
The collection is made to pay homage to a part of the feminist movement in Portugal – referring to the writers of As Novas Cartas Portuguesas of 1972, Maria Velho da Costa, Maria Teresa Horta and Maria Isabel Barreno – and to a personal part of the life of Raquel Poço – Maria is the name of her grandmother, mother and daughter. Thus, each of the pieces is named after the nickname of the different Marias who contributed to a structural change in Portugal.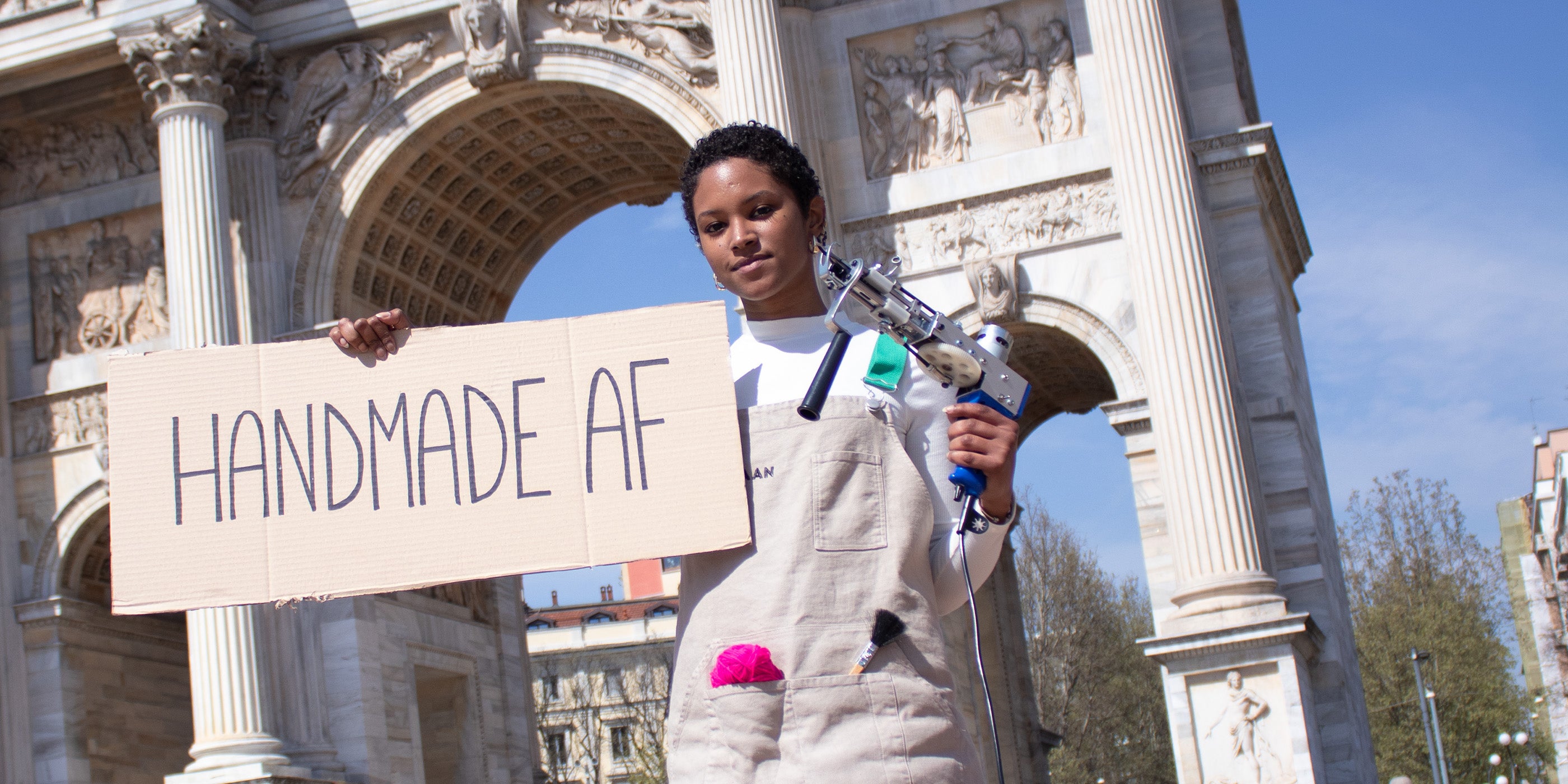 MORE THAN JUST PRODUCTS
An ever growing community
Artisans, designers and creative minds are the protagonists! Do you want to join the community? Reach out to us!