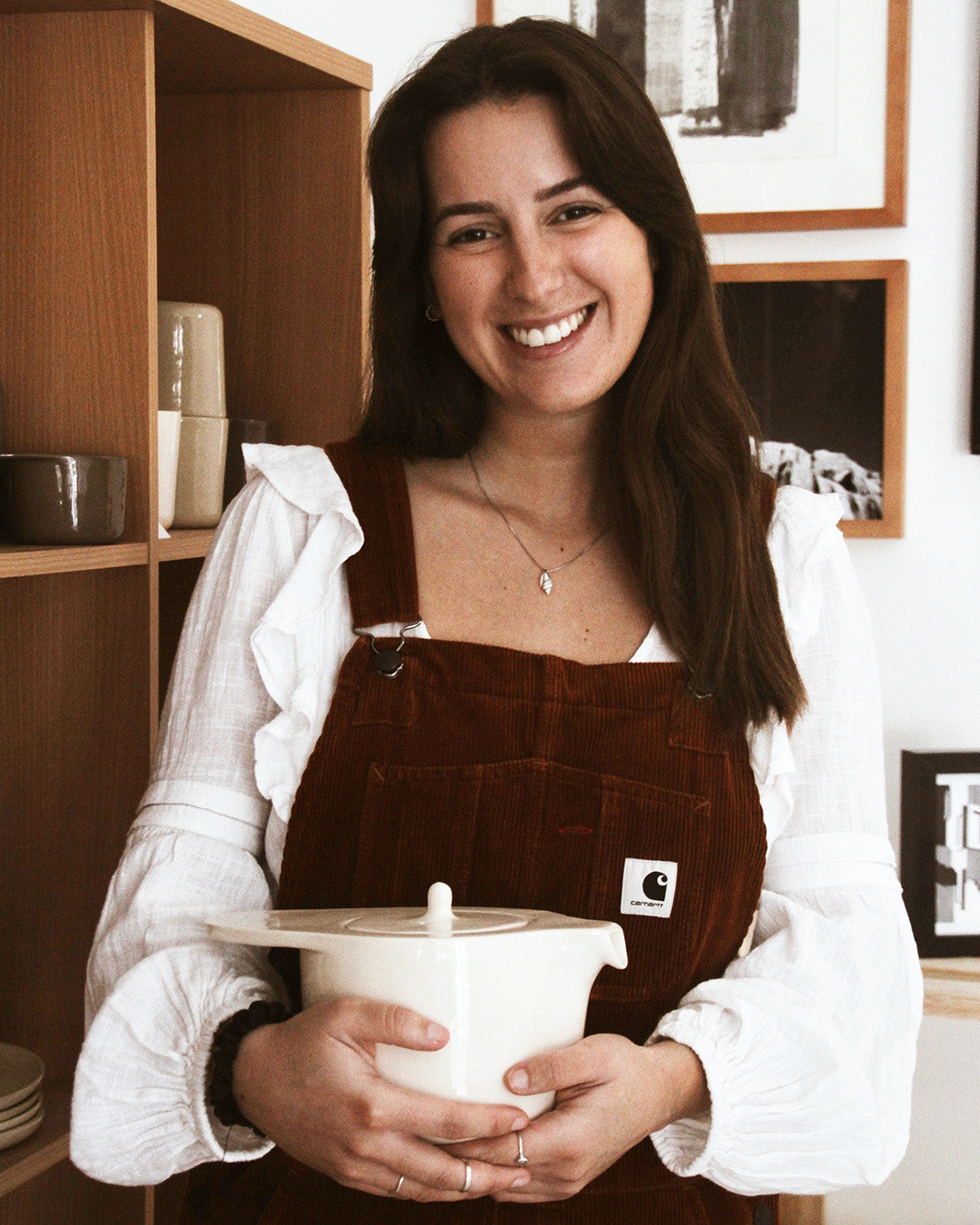 MARIA DE ALMEIDA E PAIVA
Nu Cerâmica
Carcavelos, Lisboa, Portugal
"Embrace slow living with handmade ceramics, weaving beauty into everyday rituals."
Unique handmade tableware ceramic pieces designed and crafted in Portugal by Maria de Almeida e Paiva. Working with clay is a slow and recursive process, and it is here that she finds a sense of space and calmness, a feeling that she hopes will pass on to the pieces she creates and to the values that Nu Cerâmica stands for.
Nu Cerâmica was born from the desire to inspire people's lifestyle through art. Maria feels that art is the expression of humanity, that style must go even deeper than aesthetics and that what truly matters is the feeling that the pieces and the clay itself, naked and pure, pass on to those who see, touch and feel them.

The name of the brand, nu, evokes every core value it stands for. Nu is a portuguese word that means naked - something undressed, simple, natural, true and exposed - exactly how Maria thinks life should be.
more about Nu Cerâmica
Value in the details
Love and dedication
As a passionate ceramicist, Maria designs and crafts inspiring and unique tableware for your home, through an 100% handmade mould process and slip casting technique, with a delicate hand finishing. Pieces are all made in controlled quantities which allows her to assure quality and personality, combined with the love and dedication she feels for this brand.
Meticulous selection
All the materials used such as the stoneware, the transparent glossy glaze and the pigments are produced in a local factory in Caldas da Rainha, Portugal. Maria pigments the stoneware herself so that she can achieve the colors she desires. However, each piece is individually crafted by hand, which can result in small variations in the color and/or appearance of the piece, indicative of the materials and techniques used, making each piece completely unique and special.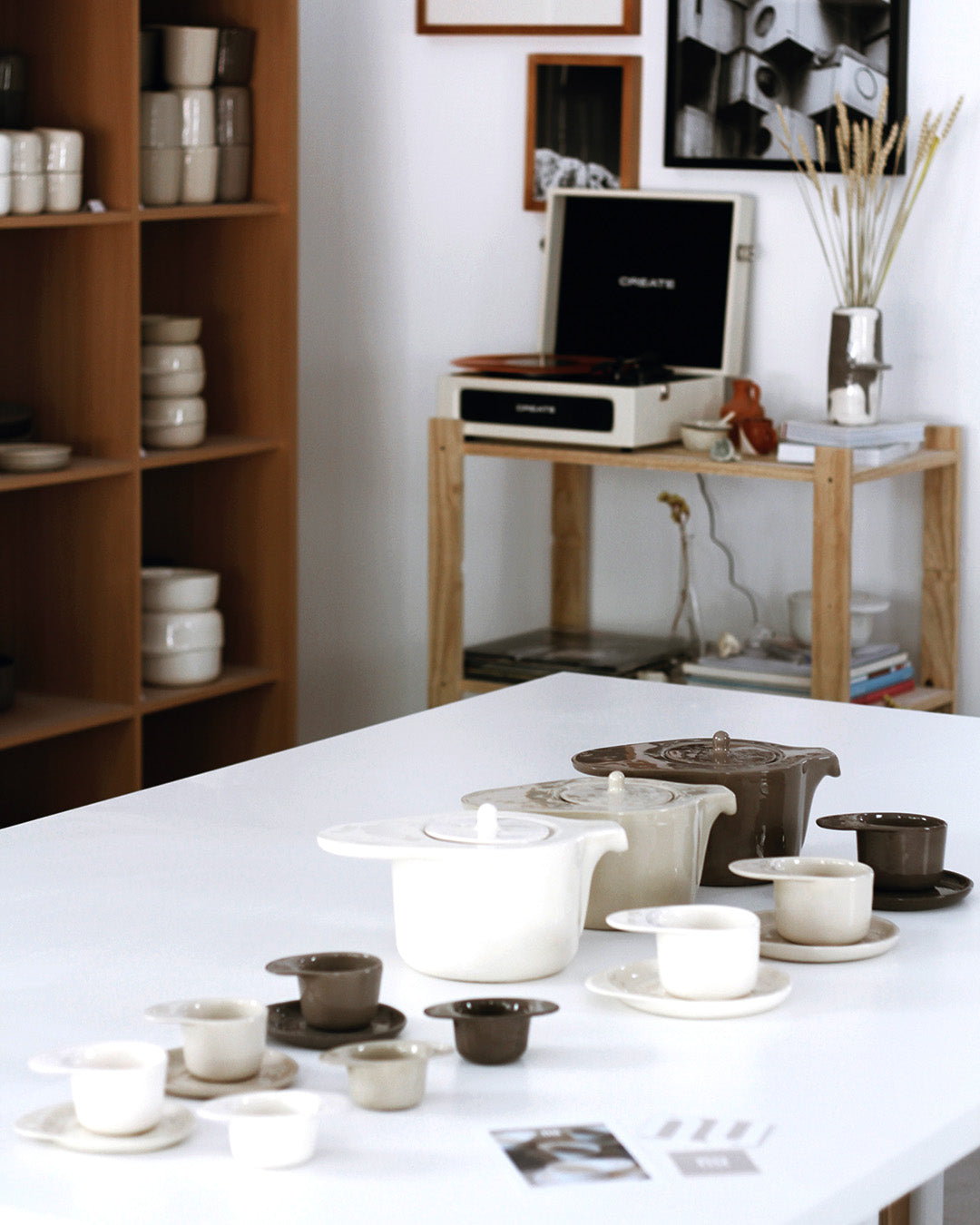 Combining tradition with modernity
Nu cerâmica reflects a symbiosis between tradition and modernity, expressed through products that combine a contemporary aesthetics with vernacular influences. Maria believes that this fusion, backed by a strong connection to her Portuguese roots and cultural identity, is what urges her to bring high quality and innovative products to life with her own hands.
Yes they can! However, everything that is handmade deserves a lot of love and affection and the use of the washing machine and the microwave can shorten the lifespan of the pieces. But they are all produced with materials that allow it.
"It comes from everything actually. The people around me, the places I go, music, the skin touch, trips, landscapes,...
Essentially everything around me! I avoid just looking for inspiration in other ceramic pieces. It's much easier to create the temptation to do the same or similar. That's why it's very important for me to get more inspiration from sensations than from things."
Her sister lived in Japan for a while and when she went to visit her she noticed the huge ritual around tea. Most Japanese teapots have a wooden tubular side handle. Once she arrived in Portugal she sketched and sketched, submersed in all the influences she saw regarding tea, teapots and Japanese nature and culture, and she came up with a draft design of what is now the Ameno teapot.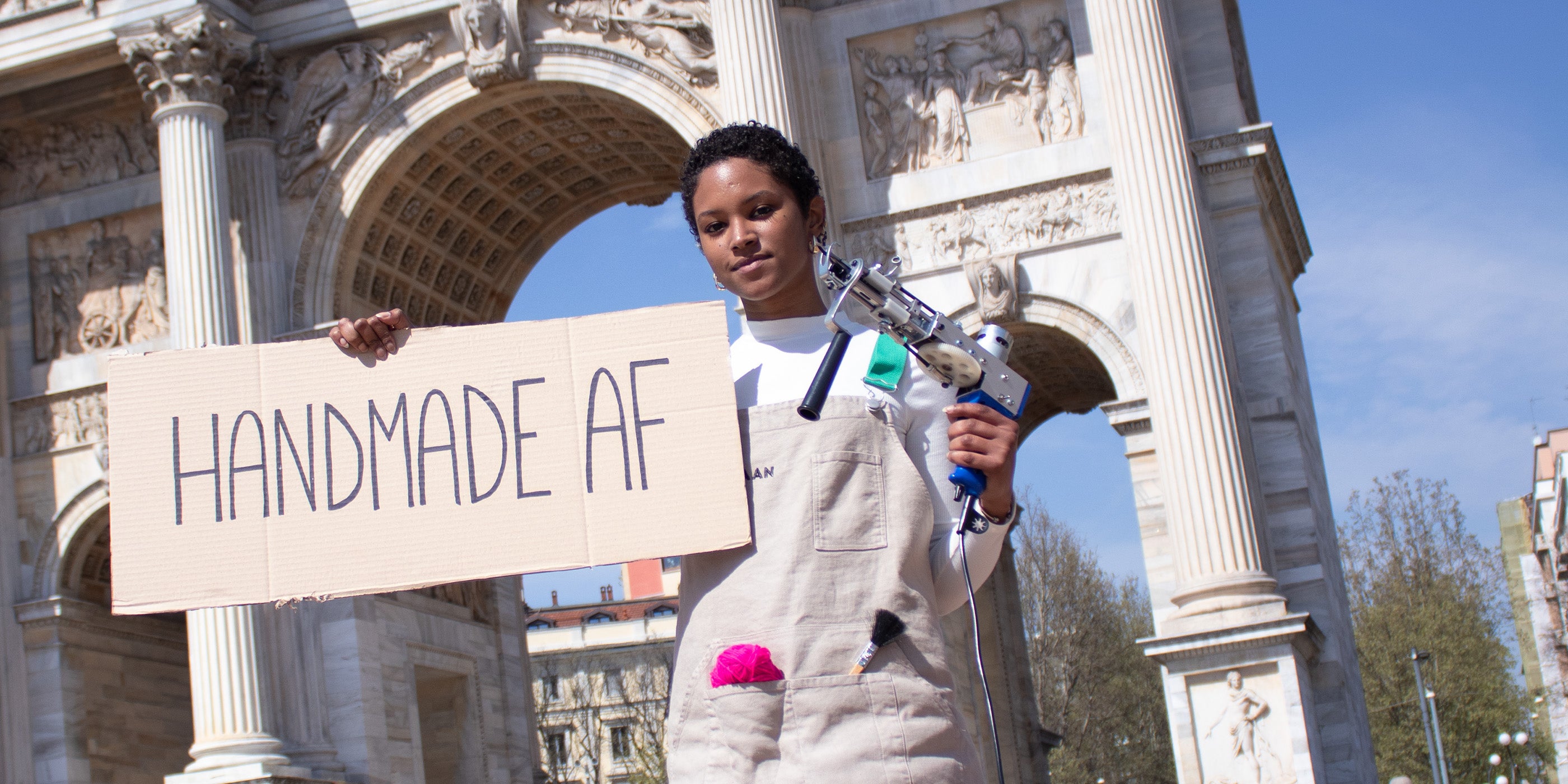 MORE THAN JUST PRODUCTS
An ever growing community
Artisans, designers and creative minds are the protagonists! Do you want to join the community? Reach out to us!