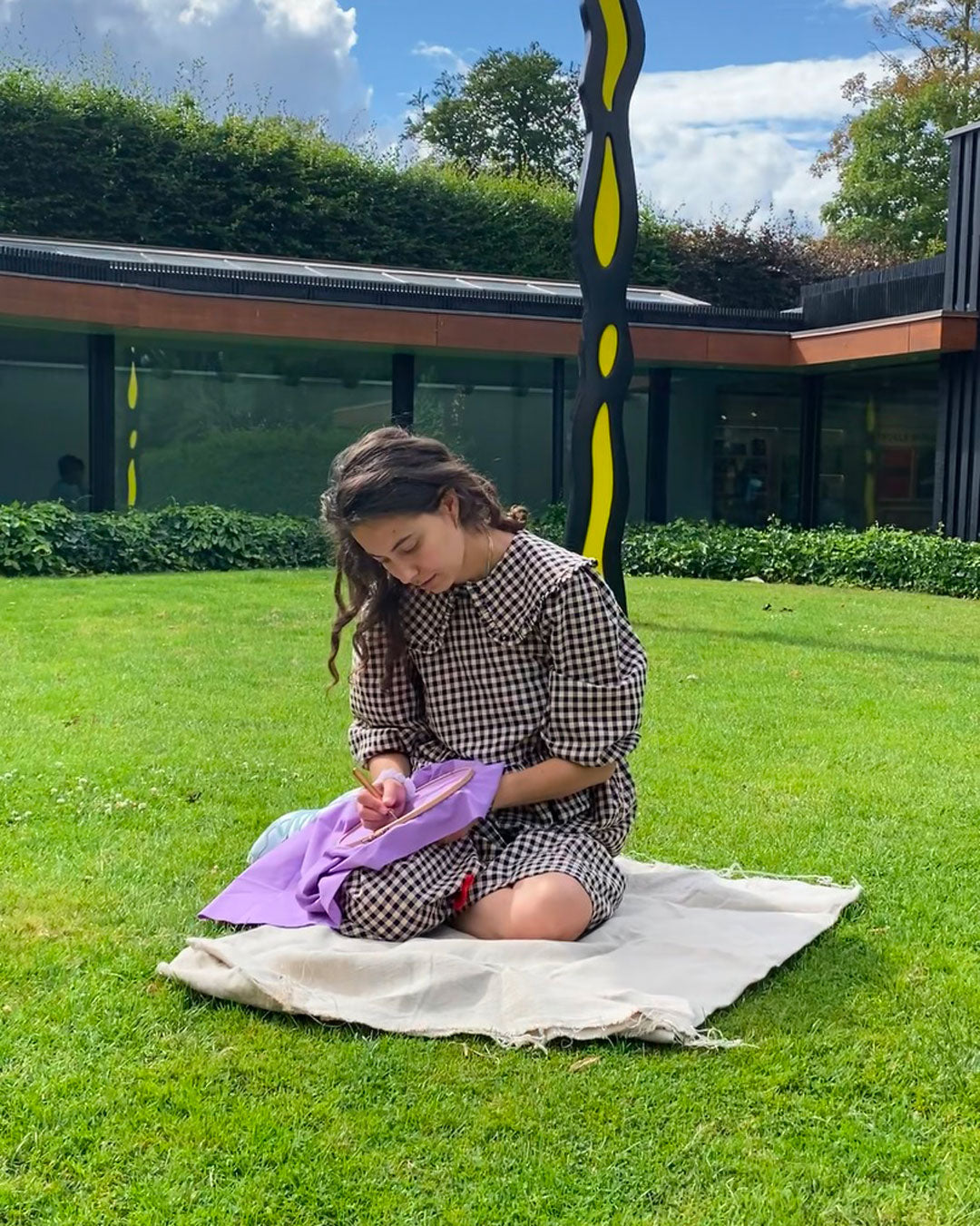 MINE BURCKIN
Mine Burckin
Copenaghen, Denmark
"Traditional method with contemporary approach"
Mine Burckin lives and works in Copenhagen since 2018, she was born and grown up in Istanbul. She studied art history at Mimar Sinan Fine Arts University, Istanbul, and graduated in 2018.
She works in different medias such as painting, needlework and textile, addressing themes like being uprooted and women, disconnection between artist and her own environment.

Her way of using materials focus on create intimacy and dialogue, for this reason, she uses personal and sustainable materials as components.

Her works take shape mainly on her own experiences, but they aim to reach the whole and question identity and authority. Stories beneath of works often intent to spark a debate.
more about Mine Burckin
Value in the details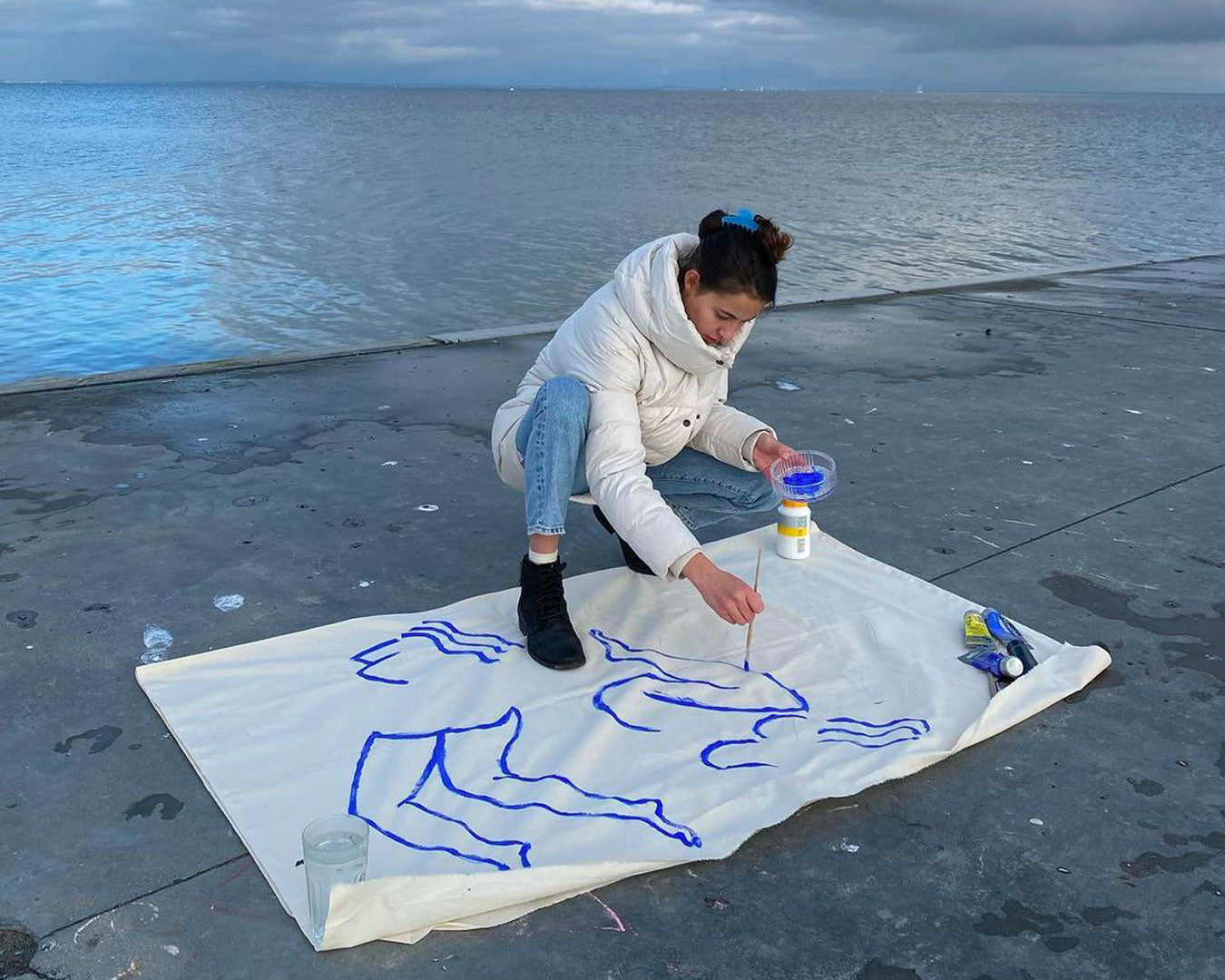 Every piece is an artwork
She draws inspired by femininity and spontaneity of nature. These drawings are getting shaped on the fabric by hand embroidery. She works free hand which makes every piece an artwork. During creation, spending time with mindfulness brings fine result to each piece.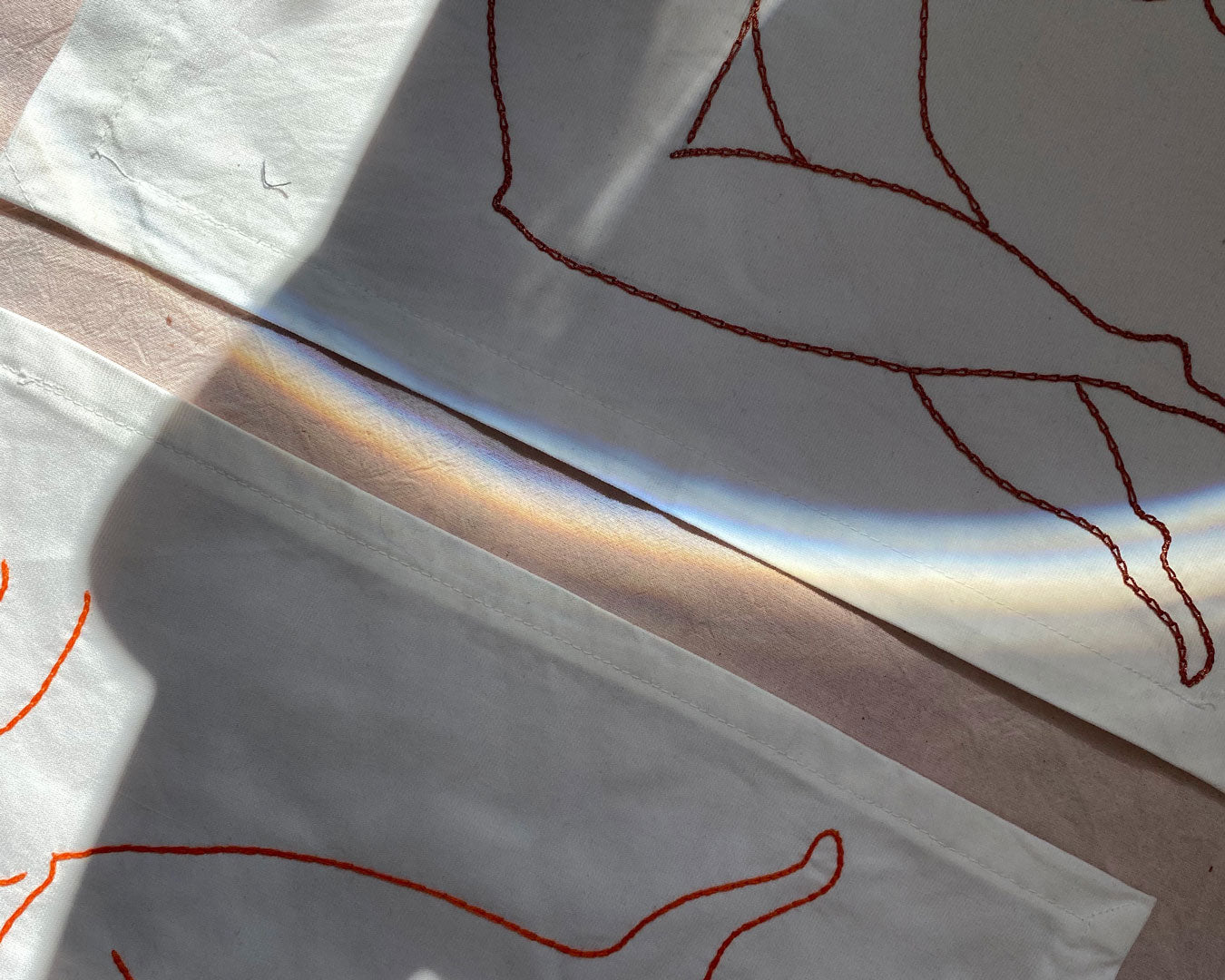 Soft, light and intimate
Organic cotton is the main material for her pieces which directly invite you to feel. Texture is created by embroidery and makes the fabric durable and stronger even though it looks fragile and gentle. They are created in Copenhagen from first step to last step by her with respect and responsibility for materials.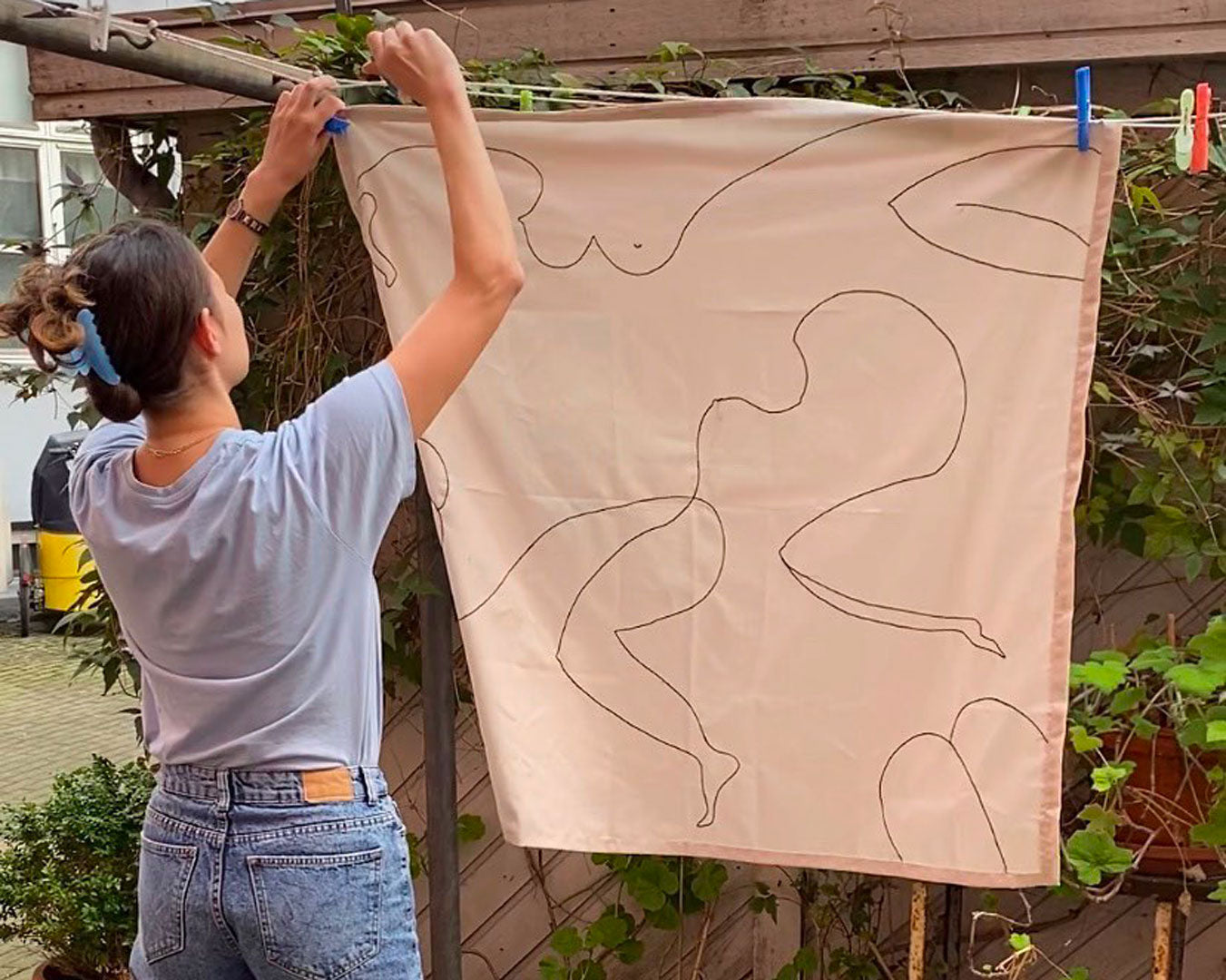 The poetry and imperfection of life
Every piece of Mine Burckin carries a delicate memory from life. Conveying experiences through the design creates intimacy and dialogue. Herewith, they became reminiscent of your memories too. Uniqueness of each piece reflects the poetry and imperfection of life.
Sure! Napkins, Tablecloth, Runner are all machine washable (40º)

Make sure to:
- No tumble drying
- Iron gently after completely dried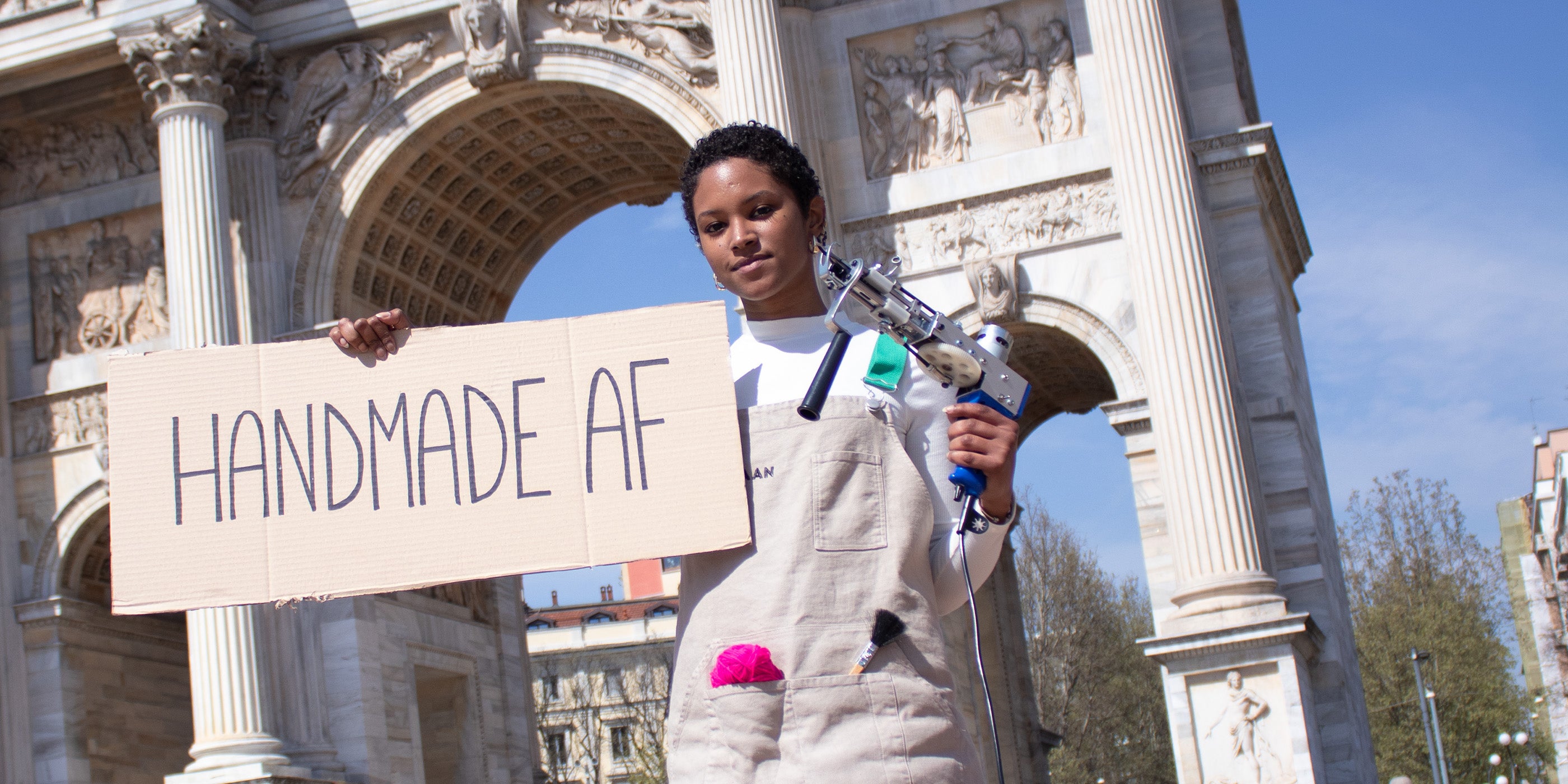 MORE THAN JUST PRODUCTS
An ever growing community
Artisans, designers and creative minds are the protagonists! Do you want to join the community? Reach out to us!