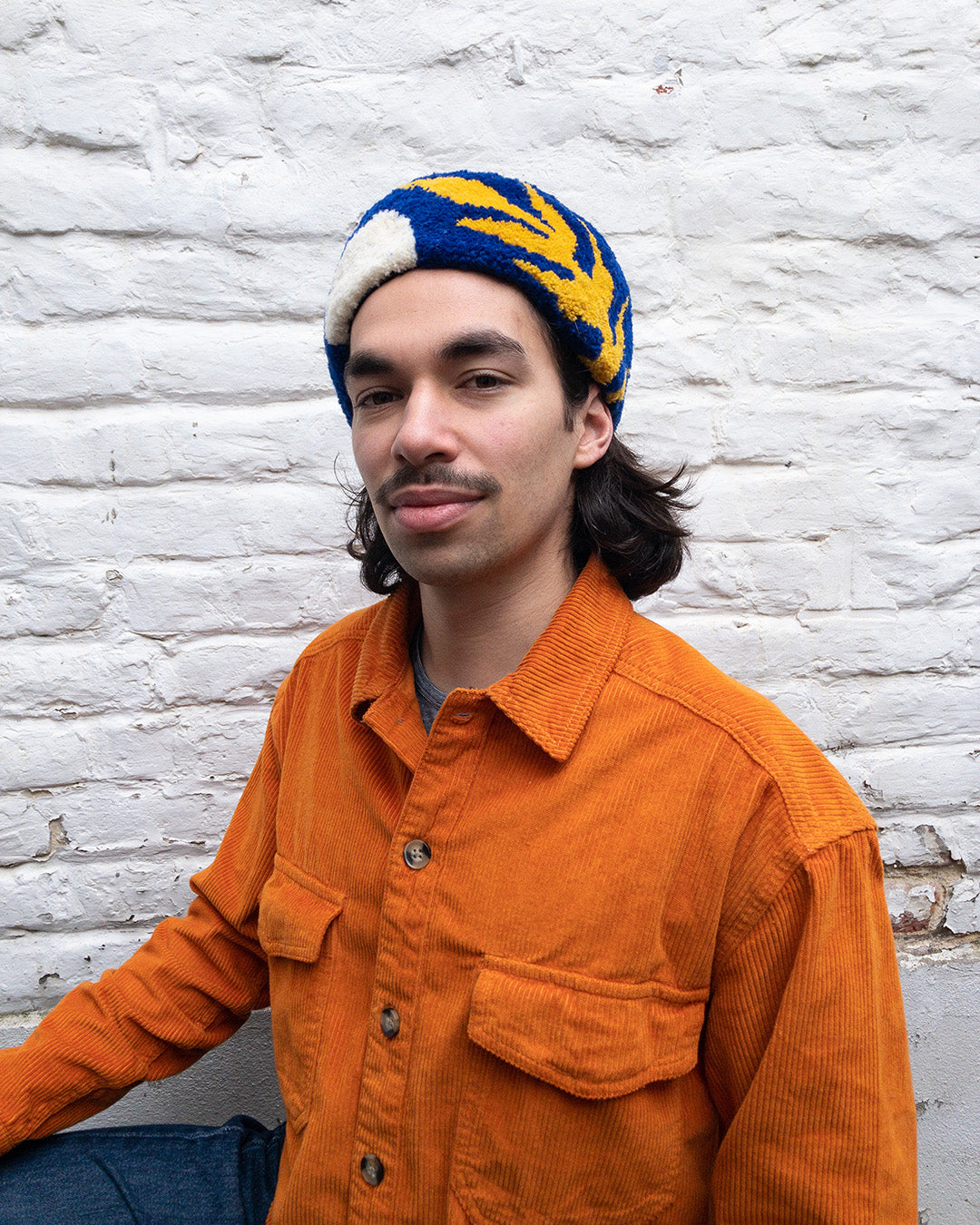 MAXIME MOUROUX
Maxime Mouroux
Bruxelles, Belgium
"I am dedicated to creating unique designs that blend art, design, and functionality. With a passion for craftsmanship, I strive to bring beauty and creativity to every piece I create."
Maxime Mouroux is a versatile artist and designer from France based in Brussels, blending the worlds of art, design. With a background in architecture, Maxime brings a unique perspective to his creations. From his studio, Maxime crafts tufted wool rugs that double as captivating artworks.
Each piece is meticulously designed, drawing inspiration from various themes such as geometries, landscapes, and original graphics.

Committed to sustainability, Maxime utilizes recycled French wool in his rug-making process. His rugs, available as unique pieces or in small series, are designed to adorn both floors and walls, adding character to private interiors and public spaces alike. In addition to his rug designs, Maxime also showcases his talent in ceramic tiling, creating captivating tile installations that fuse artistic expression with functional design.
more about Maxime Mouroux
Value in the details
Blending tufting with functional design
Maxime Mouroux employs various techniques in his creative process, with a particular emphasis on tufting. Using a specialized tufting gun, he intricately weaves yarns into a base material to create captivating patterns and textures. Additionally, his expertise in ceramic tiles paint by hand allows him to create stunning installations that blend artistry with functional design.
Environmental commitment: recycled French wool
Maxime Mouroux chooses to work with high-quality materials, including recycled French wool. This eco-friendly wool showcases beautiful colors and requires not re-dyed, making it approximately 90% less polluting than conventional yarns. By utilizing sustainable materials, Maxime combines aesthetics with a commitment to environmental responsibility.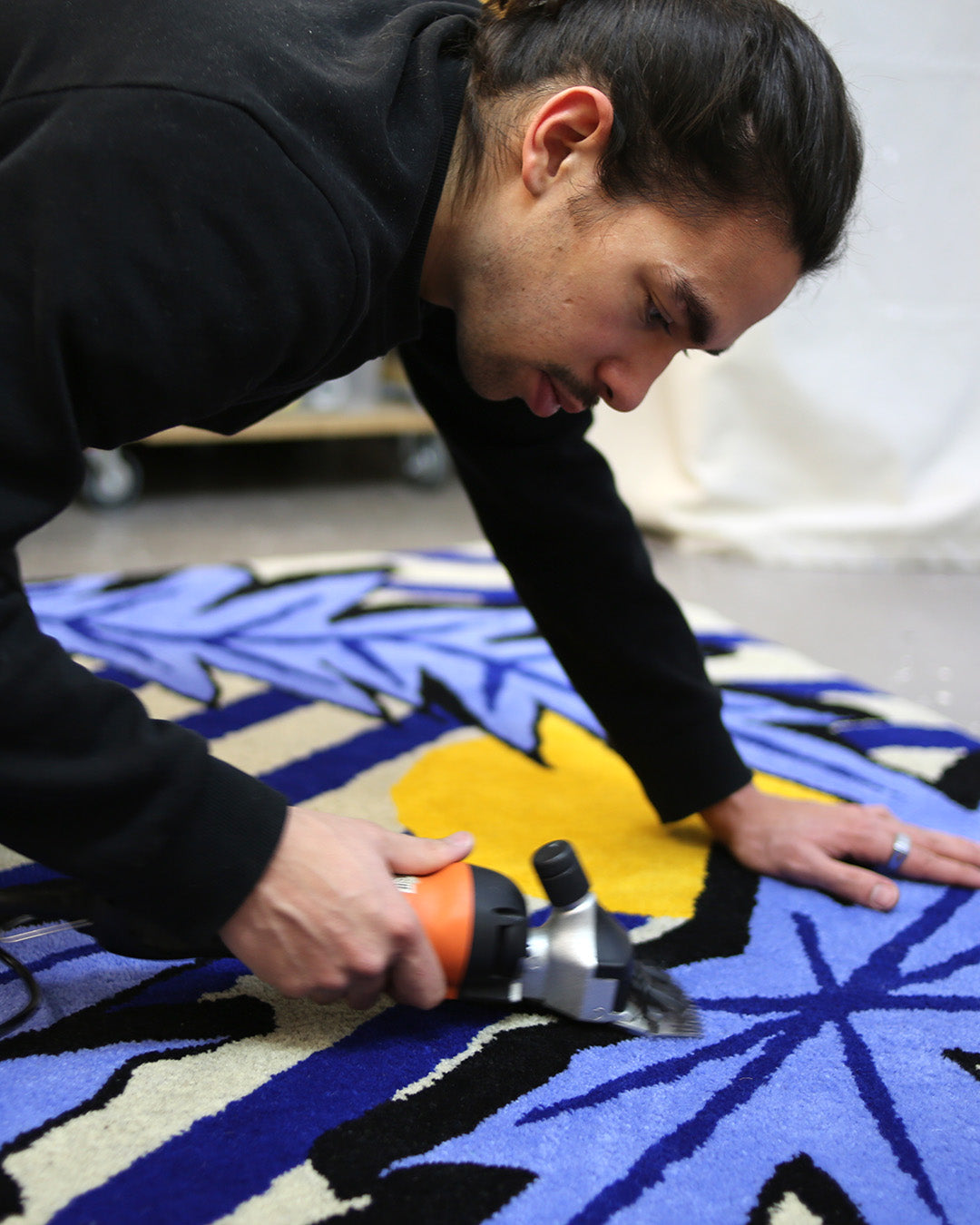 Harmonious Fusion: Art, Design, and Sustainability
Maxime Mouroux concept and approach intertwine art, design, and sustainability. Drawing inspiration from both nature and architecture, he crafts visually captivating and meaningful pieces. With meticulous craftsmanship and a commitment to eco-consciousness, Maxime's creations embody the harmonious fusion of artistic expression, functional design, and reverence for the environment.
He uses recycled French wool for his rugs.
Regular vacuuming is recommended to remove dust and particles.
In case of a stain, you can use a carpet cleaner spray or take the rug to a professional carpet cleaning service.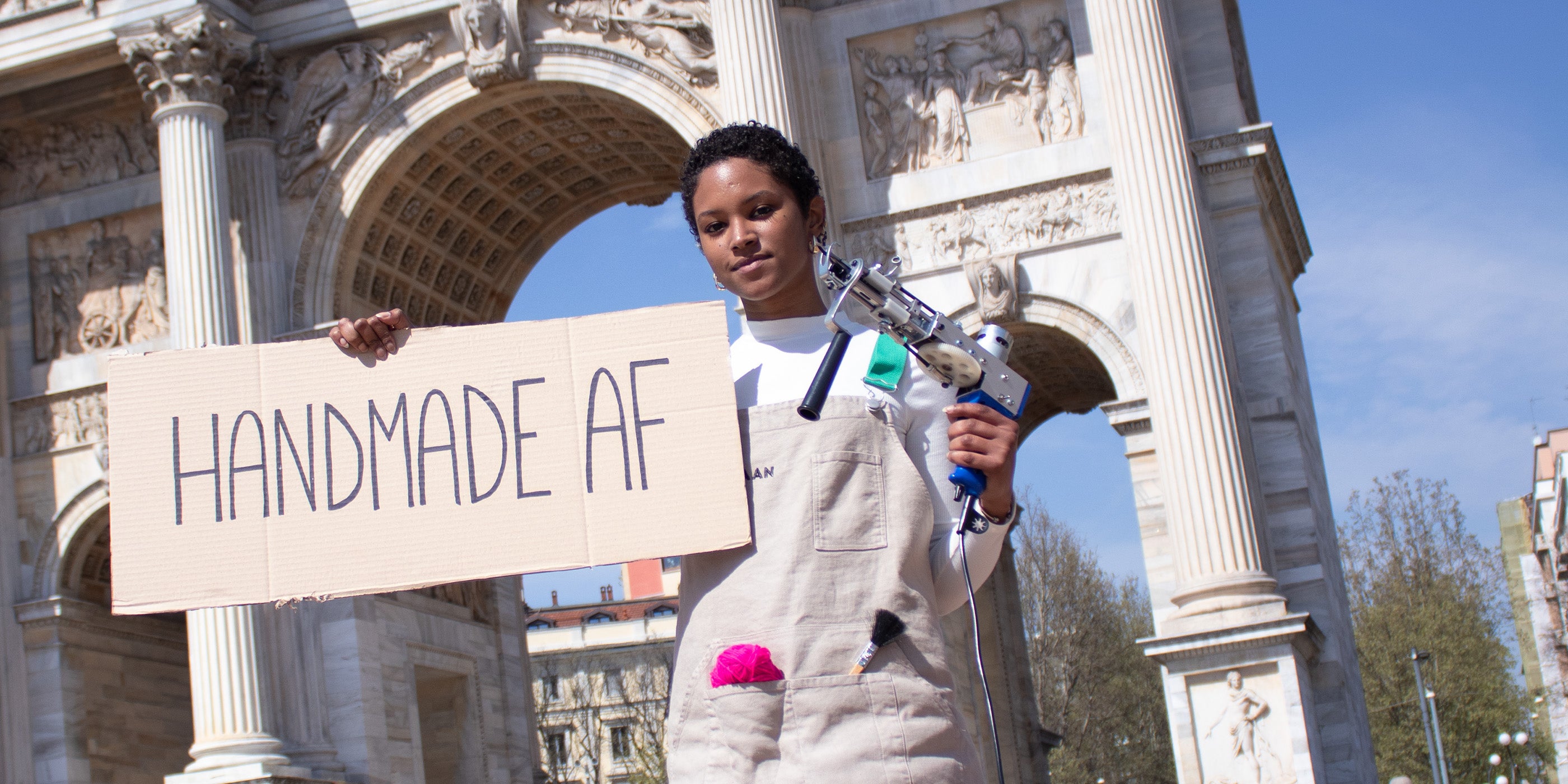 MORE THAN JUST PRODUCTS
An ever growing community
Artisans, designers and creative minds are the protagonists! Do you want to join the community? Reach out to us!