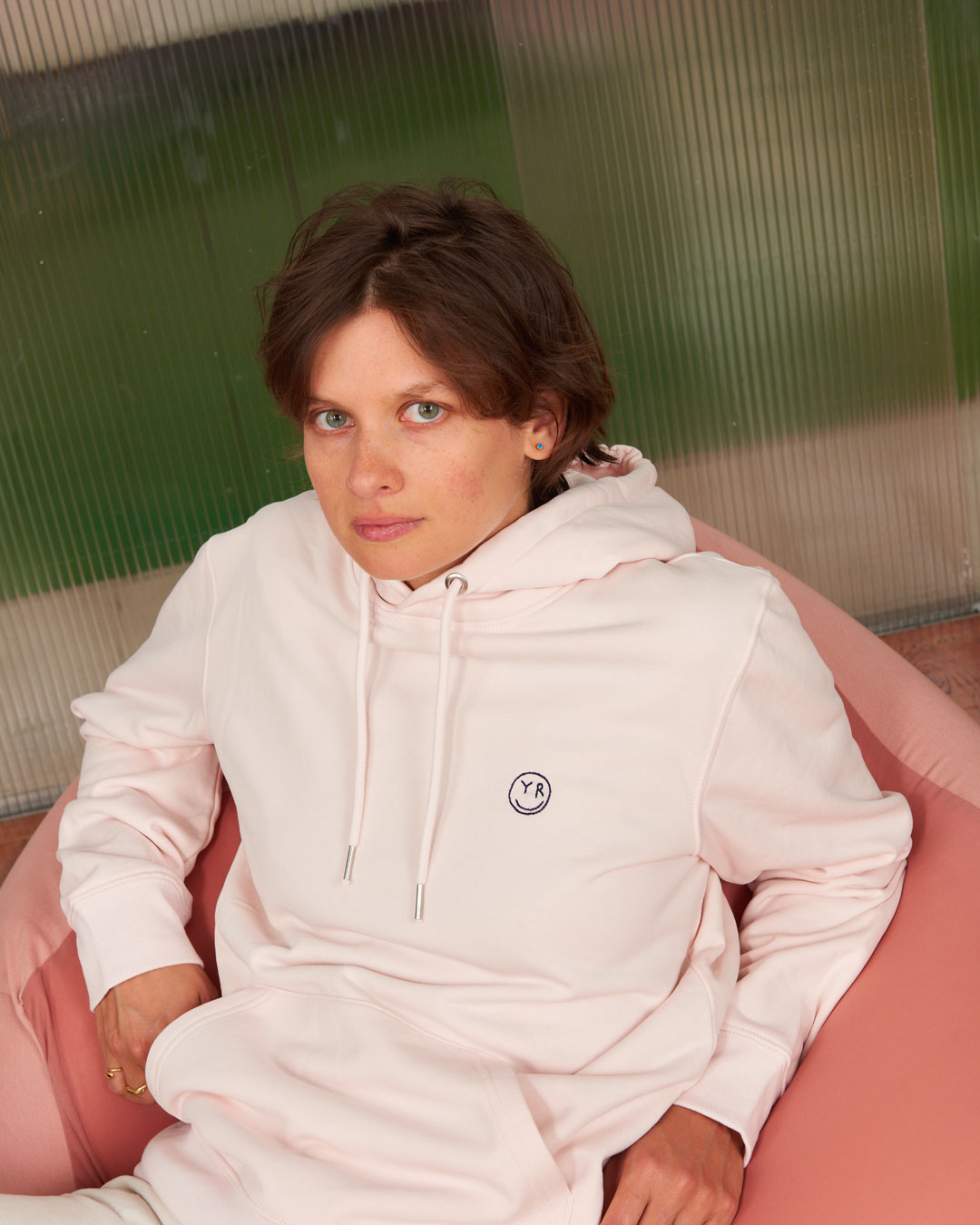 MARGHERITA POTENZA
Margherita Potenza
Milan, Italy
"Elegance is about a confident spirit, rather than opulence".
Margherita is a maker who works with jewelry and body-related objects. She graduated from the Jewelry and Metal department at the Royal College of Art in London, worked as a goldsmith in Amsterdam and is now based in Milan, with her own studio.
The piece's graphical look is obtained through a specific technique developed to produce Fluida, which allows Margherita to 'draw' with wax. A distinctive feature of the Fluida collection is the concept of a bespoke production: the pieces from Fluida are produced in multiples, but each is created as a one-off and no identical copies are made.
more about Margherita Potenza
Value in the details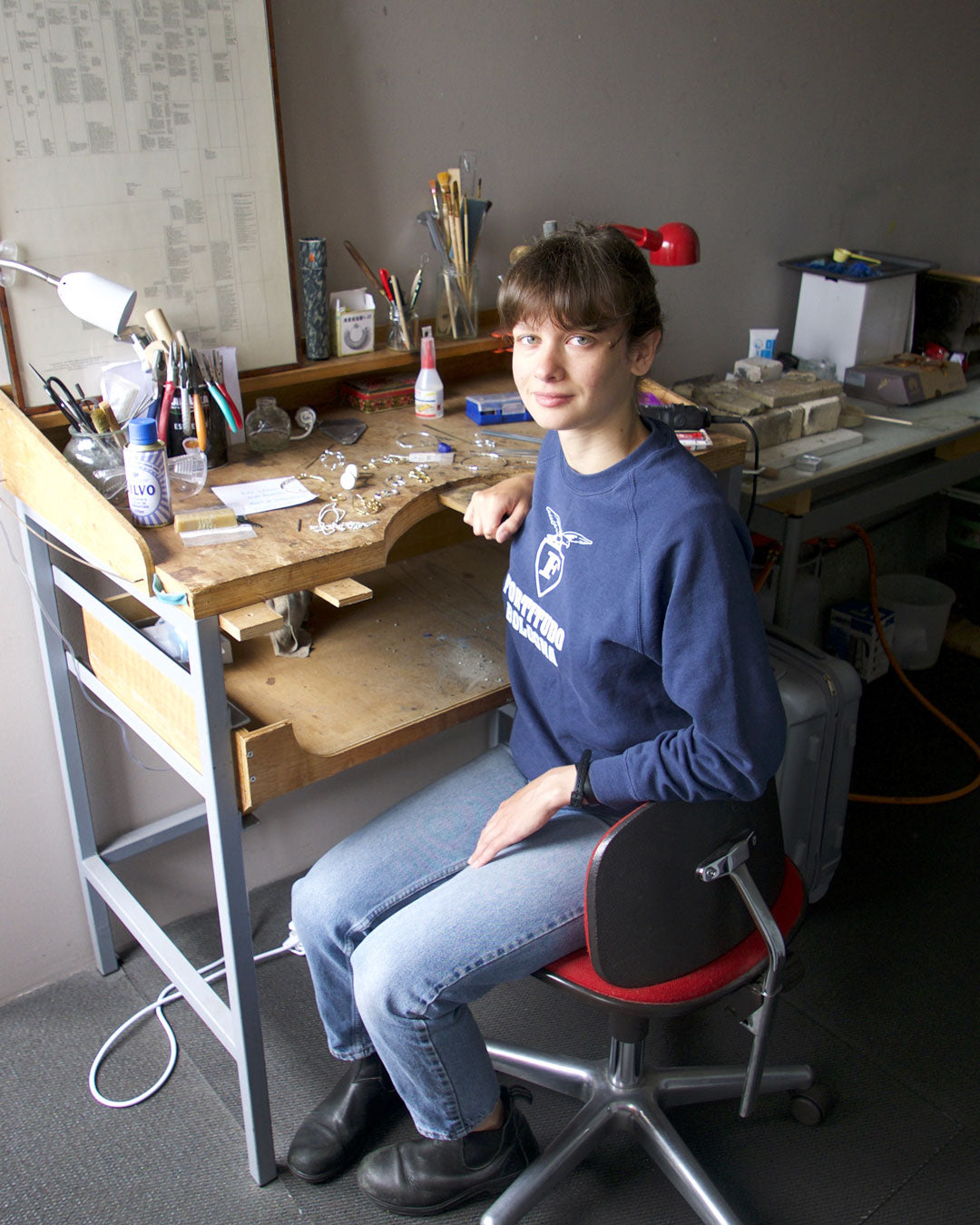 Drawing with wax
Margherita, a skilled jewelry artisan, has honed a unique technique that allows her to create fluid, one-of-a-kind pieces as if she's drawing with wax.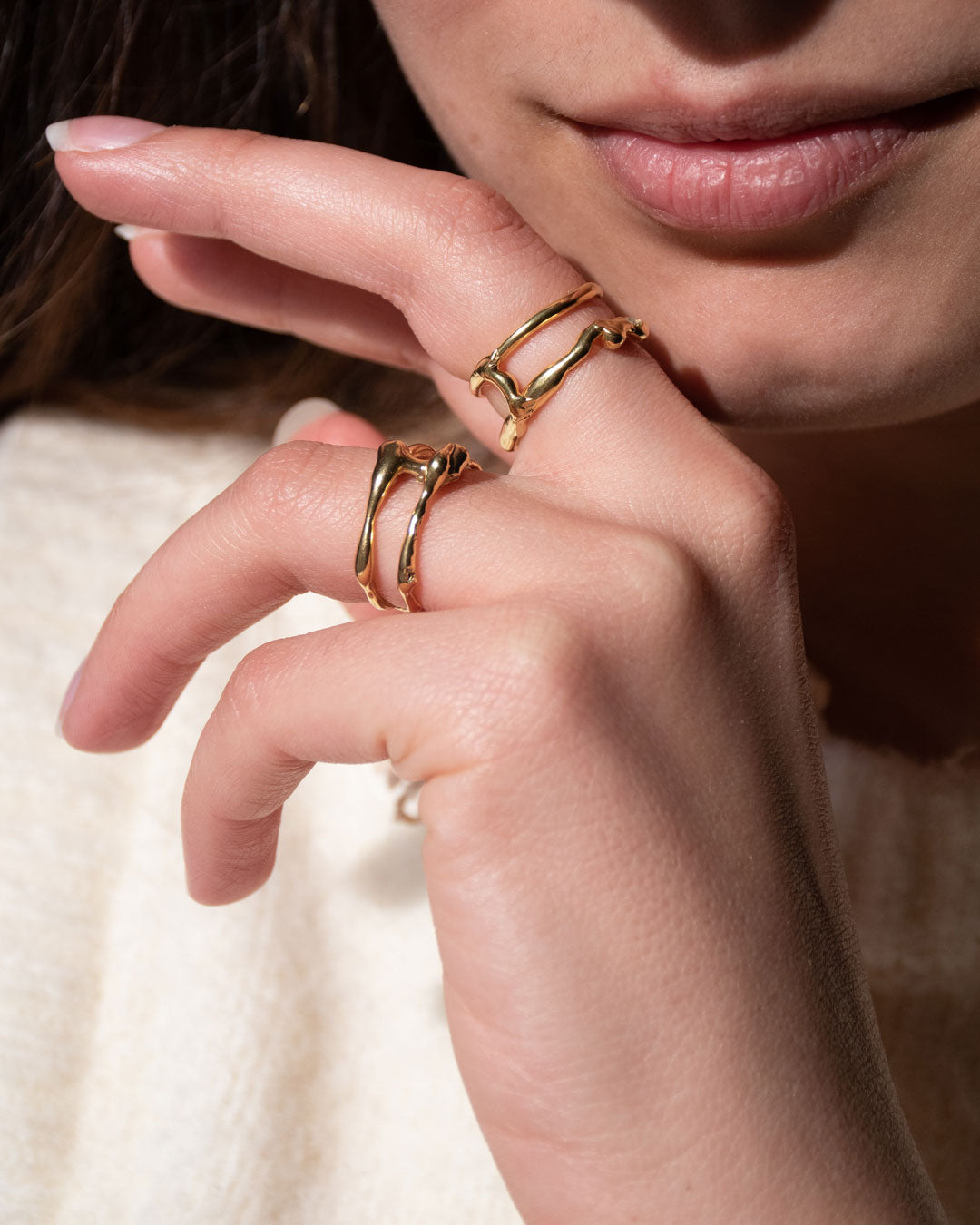 High-quality metals
These exquisite designs are then cast in high-quality metals such as silver (925 or 800) or gold-plated bronze before being polished and plated through a meticulous galvanic process.
 In addition to her mastery of metalwork, Margherita also loves incorporating semi-precious and colored stones into her pieces.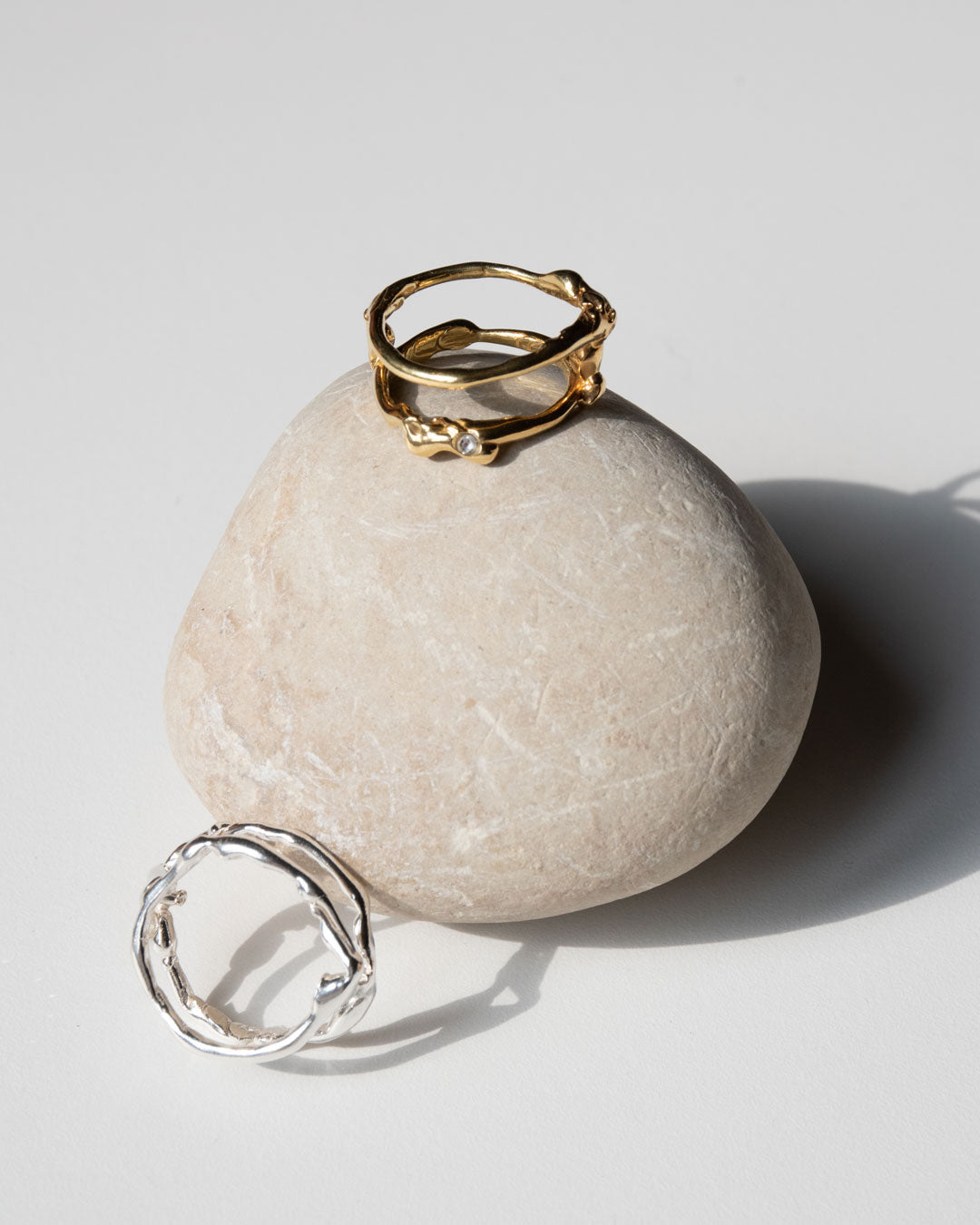 A visible passion for sketching
Her unconventional approach to adorning the body reflects her passion for sketching and traditional artisanal techniques, resulting in stunning and original jewelry that is sure to turn heads.
Yes, every wax is prepared from scratch, without using a mold, and because of the technique that I use for this collection every piece has its own details that cannot be reproduced exactly the same.
The pieces are made to be worn and you can feel free to enjoy your new piece of jewelry as much as you like. Do treat it with care to make it last the most, follow the tips on how to maintain it and replace it in its own box when you take it off.
If the plating on your piece does get faded, you can have it plated again for a small price, either in her studio or with your local jeweler.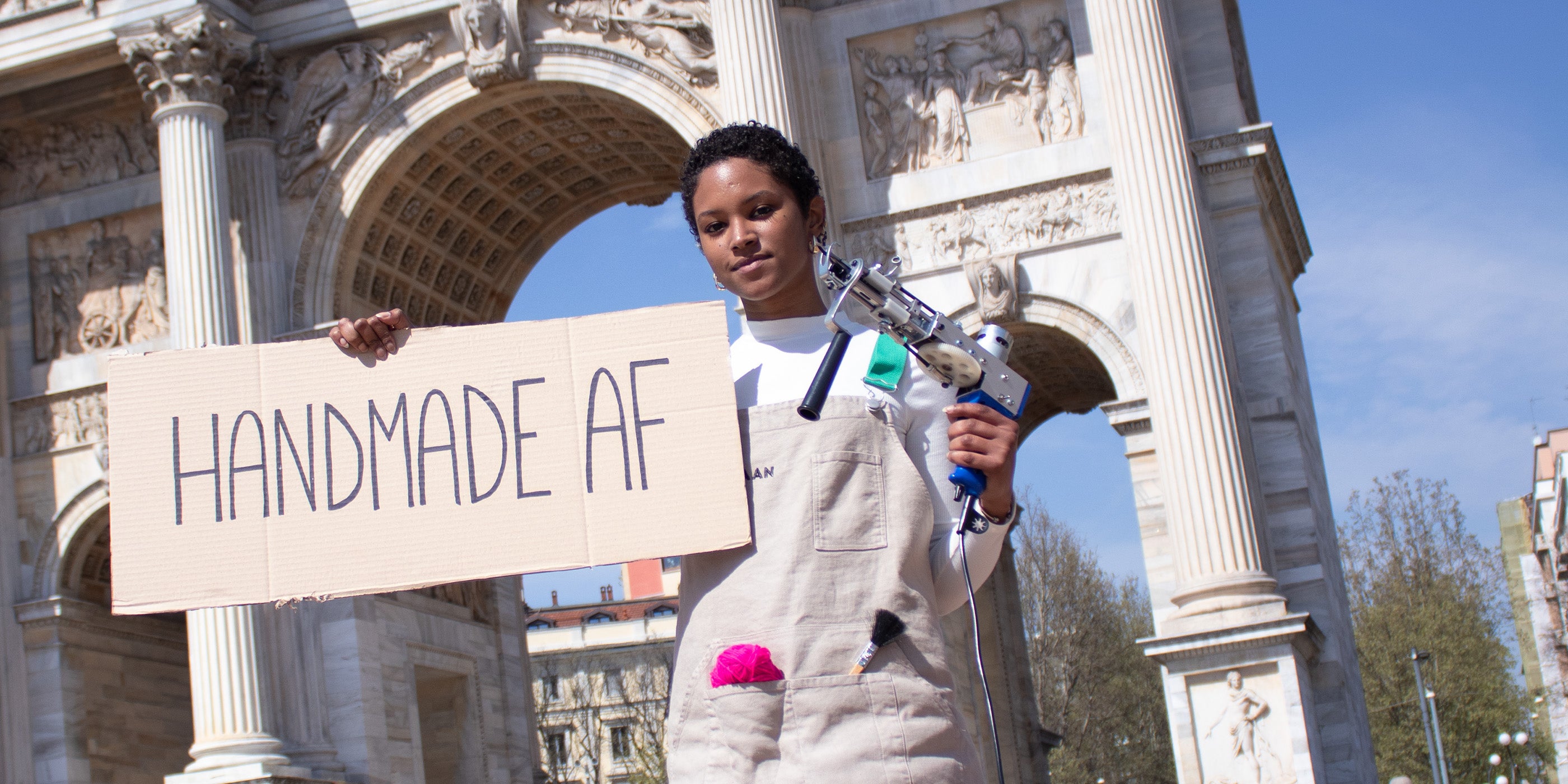 MORE THAN JUST PRODUCTS
An ever growing community
Artisans, designers and creative minds are the protagonists! Do you want to join the community? Reach out to us!