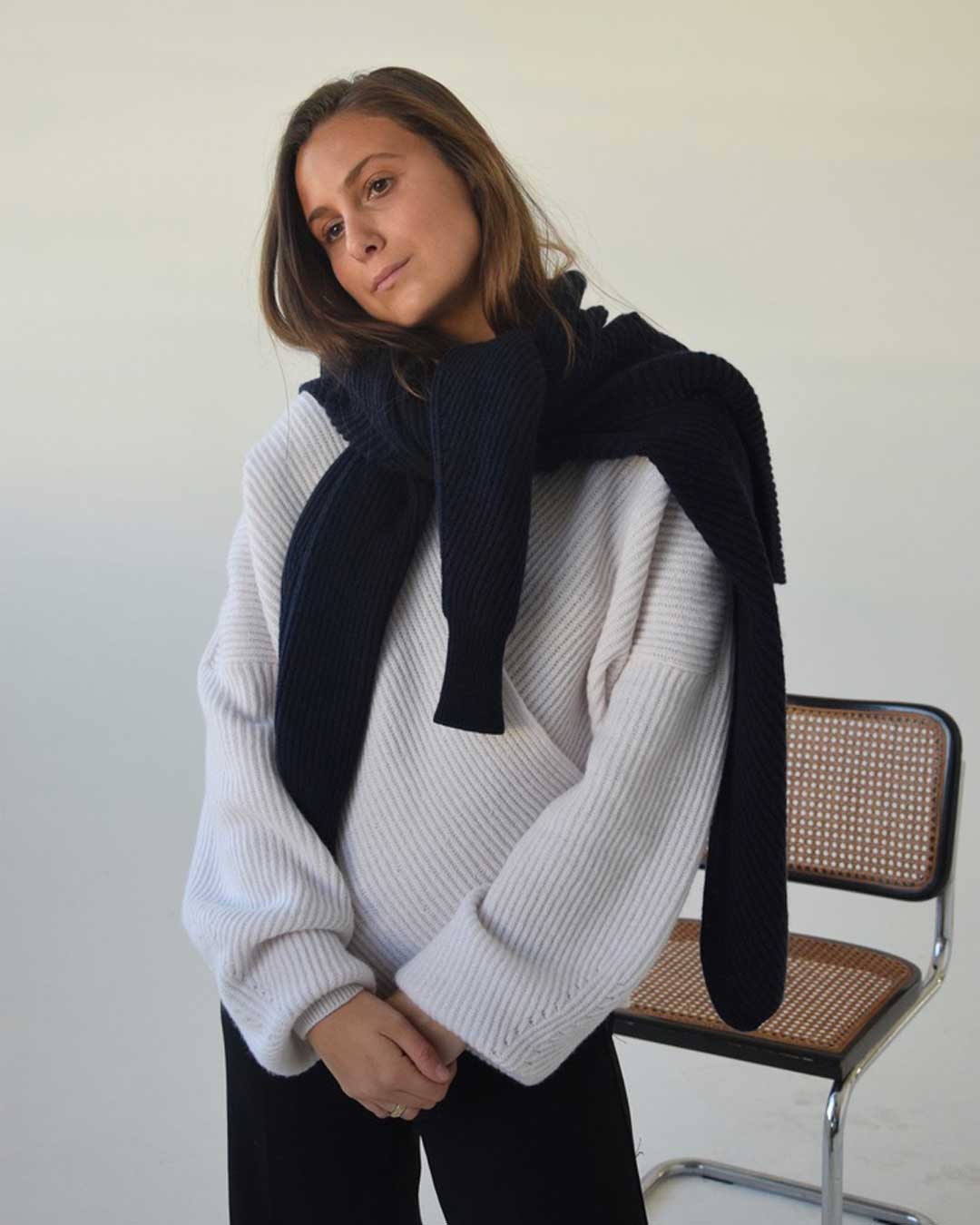 INÈS BOURGEOIS
Les Izmoor
Milan, Italy
"Let's move into a more conscious direction together."
Les Izmoor creates only one garment per season: versatile pieces designed with care that can be worn in different ways according to your mood, and adapt to different body sizes.
She supports local Italian craftsmanship: the manufacturing is located less tan 60km from their office in Milan. Ensuring a low footprint and good relationships with artisans is our priority.

Les Izmoor produces on demand: overproduction and overconsumption are the biggest environmental threats in the fashion industry. We want to change that.
more about Les Izmoor
Value in the details
Less, but better
Les Izmoor (pronounced Less Is More) stands for the idea of producing less but in a more thoughtful way.
Their mission is to create value by proposing mindful garments through a made-to-order model that reduces waste. This system supports their conviction that women should be provided with a way to consume more responsibly and access quality pieces at a fair price.
One item at one time
They design with intention, not to fill a collection.
All our pieces are conceived with quality and versatility as a priority to fit the lifestyle of the modern woman on the move. By focusing on one item at a time, they allow more reflection into the creative process to provide our community with garments of elevated design and function.
Local and mindful
In a world of heritage and tradition, they are so glad to have found open-minded partners willing to bet on their model. By merging together innovation and Italian craftsmanship, they are ensuring a responsible onshore manufacturing of the highest quality, supporting local players and reducing CO2 emissions.
All their fabrics are sourced in Italy. Our sourcing is always defined mindfully: they use certified sustainable materials and deadstock to reduce waste.
No. Do not place in the tumble dryer and do not hang on the clothesline, as this may stretch the fabric and pull it out of shape.
Hand-washing is advised. If it has been hand washed you might want to roll it in a dry towel to soak up the excess water before.
You will never be worried about that! All the products from Les Izmoor are versatile and wearable.
A chat with the founder of Les Izmoor
We had a talk with Inès about fashion and sustainability. Read about what she thinks, and consider doing more with less.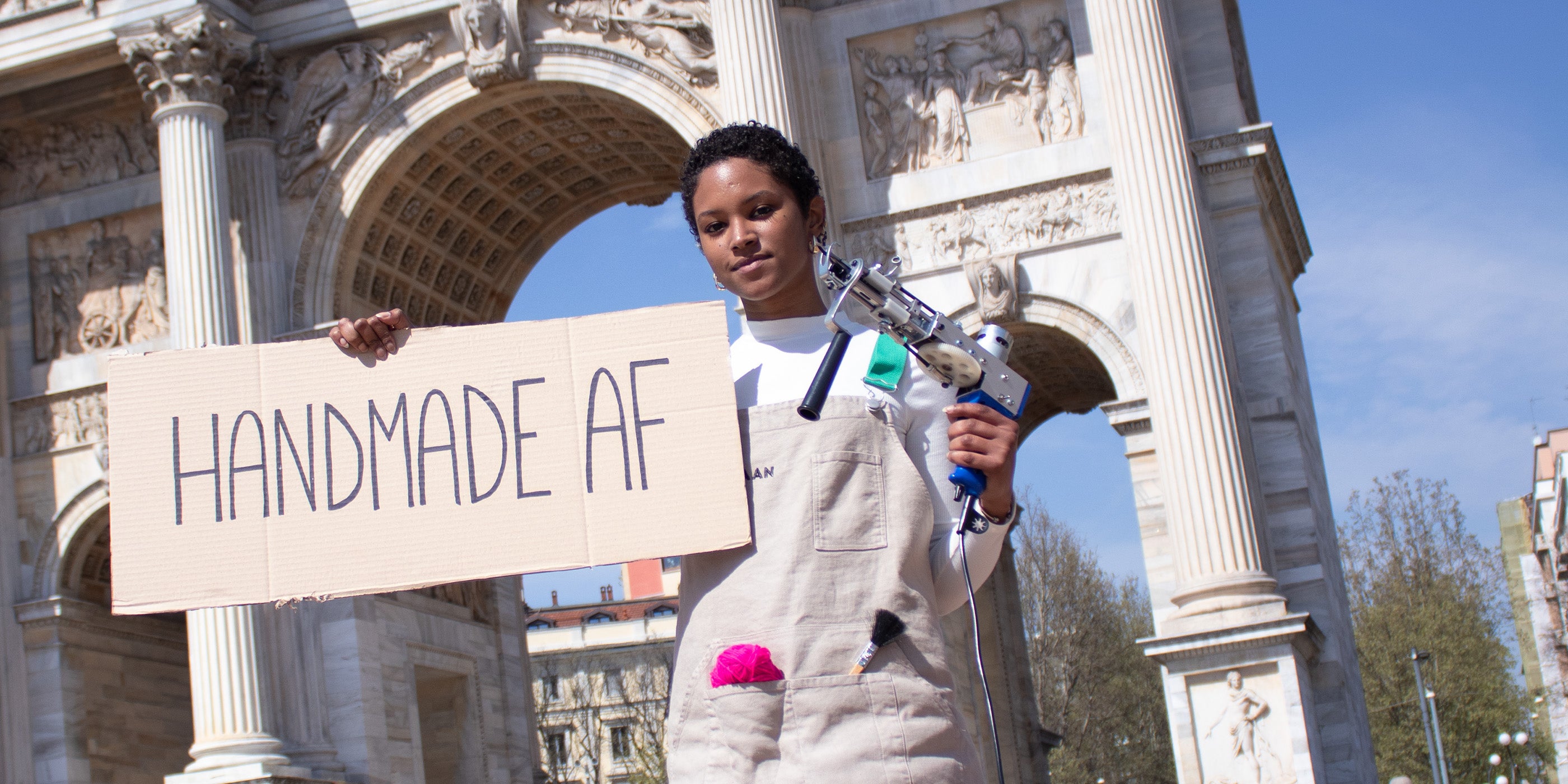 MORE THAN JUST PRODUCTS
An ever growing community
Artisans, designers and creative minds are the protagonists! Do you want to join the community? Reach out to us!