RITA TELES GARCIA
Kroh
Lisbon, Portugal
"Mix and match, materials and techniques, it is all a big game of creativity."
Rita studied equipment design and sculpture at the Lisbon School of Fine Arts. She worked for 8 years in the educational department of the Berardo Museum, where she gave guided tours and developed activities for the general public and schools.
In parallel with all this, in 2012 she decided to create a project where she could explore craft techniques. It all started with crochet but soon it came bigger and get to embroidery and ceramics.

Rita works as a freelancer with some art and design studios, and as a sculptor. Today she develops several textile projects, always trying to combine techniques and unlikely materials such as ceramics and crochet or classic embroidery with punch needle.
more about Kroh
Value in the details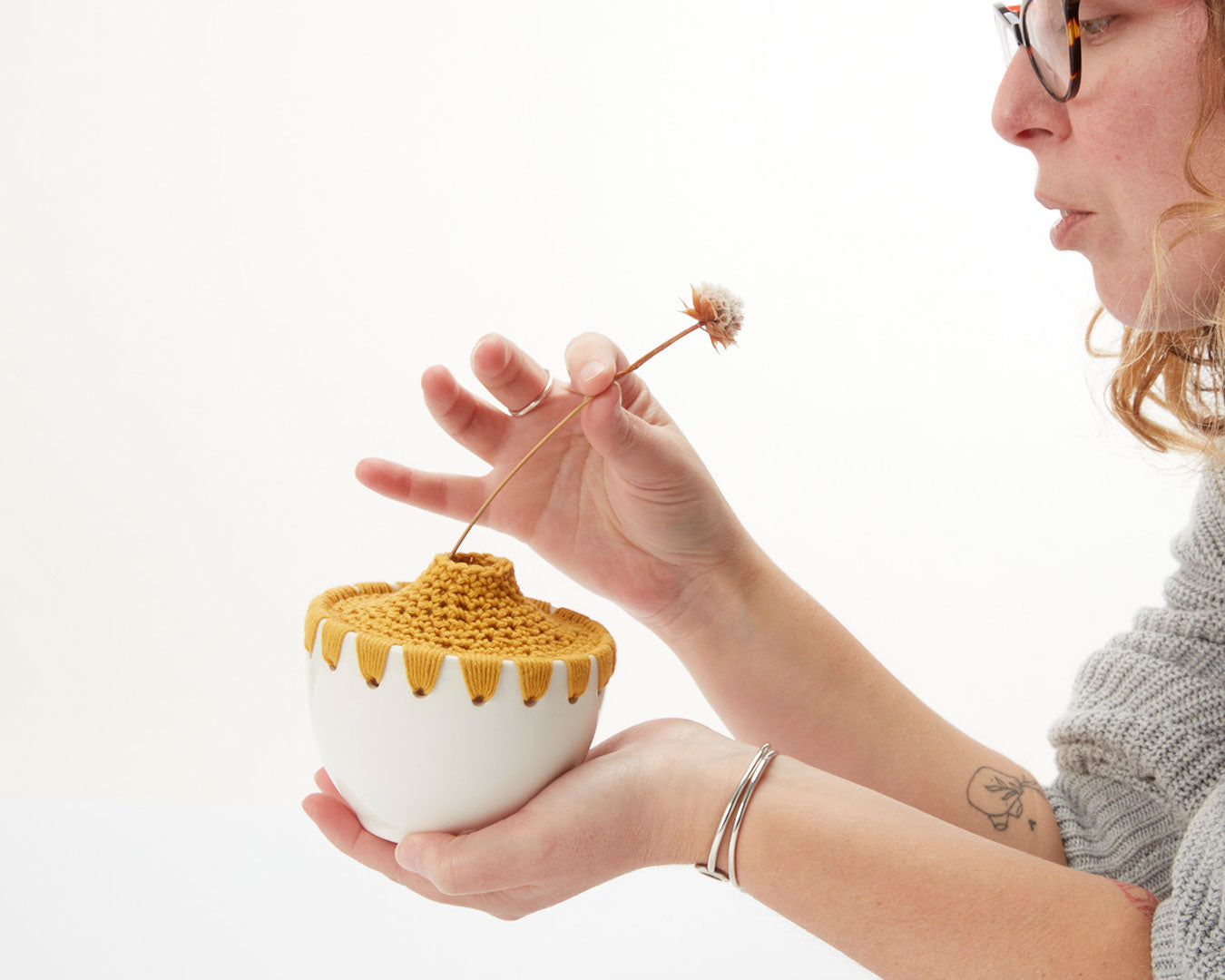 Objects with a twist
What I intend to do is to explore craft techniques and give everyday objects a twist by combining materials that aren't usually seen together, like a ceramic vase with crochet work.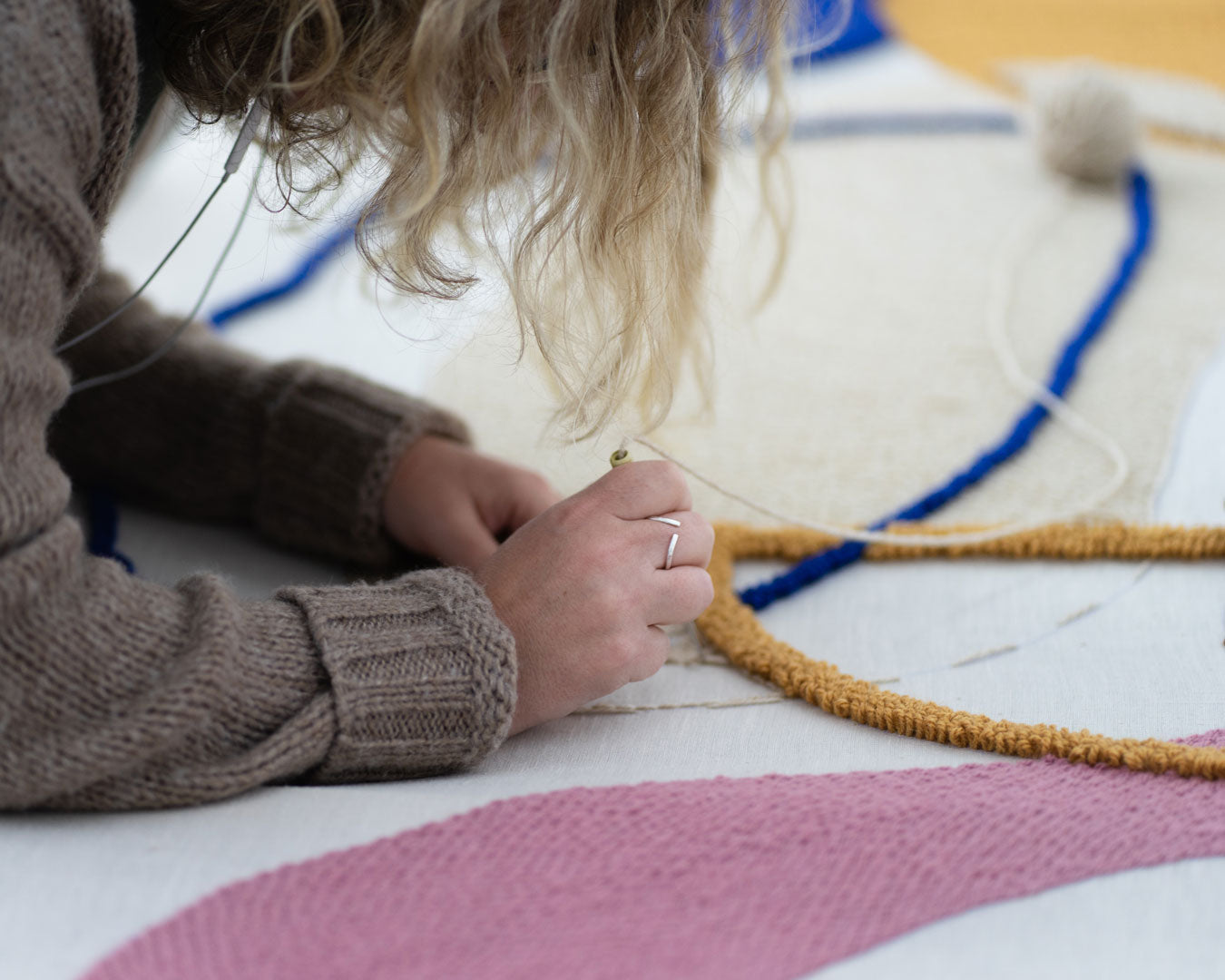 Locally sourced materials
I try to use mostly Portuguese materials, such as Portuguese wool and I prefer to buy from smaller production factories.
Yes! Kroh ceramic bowls are absolutely food safe. The low neck crochet bowl can contain snacks, candies, dried fruit... 🥜 🍬
Or you can just use them as vases or decorations themselves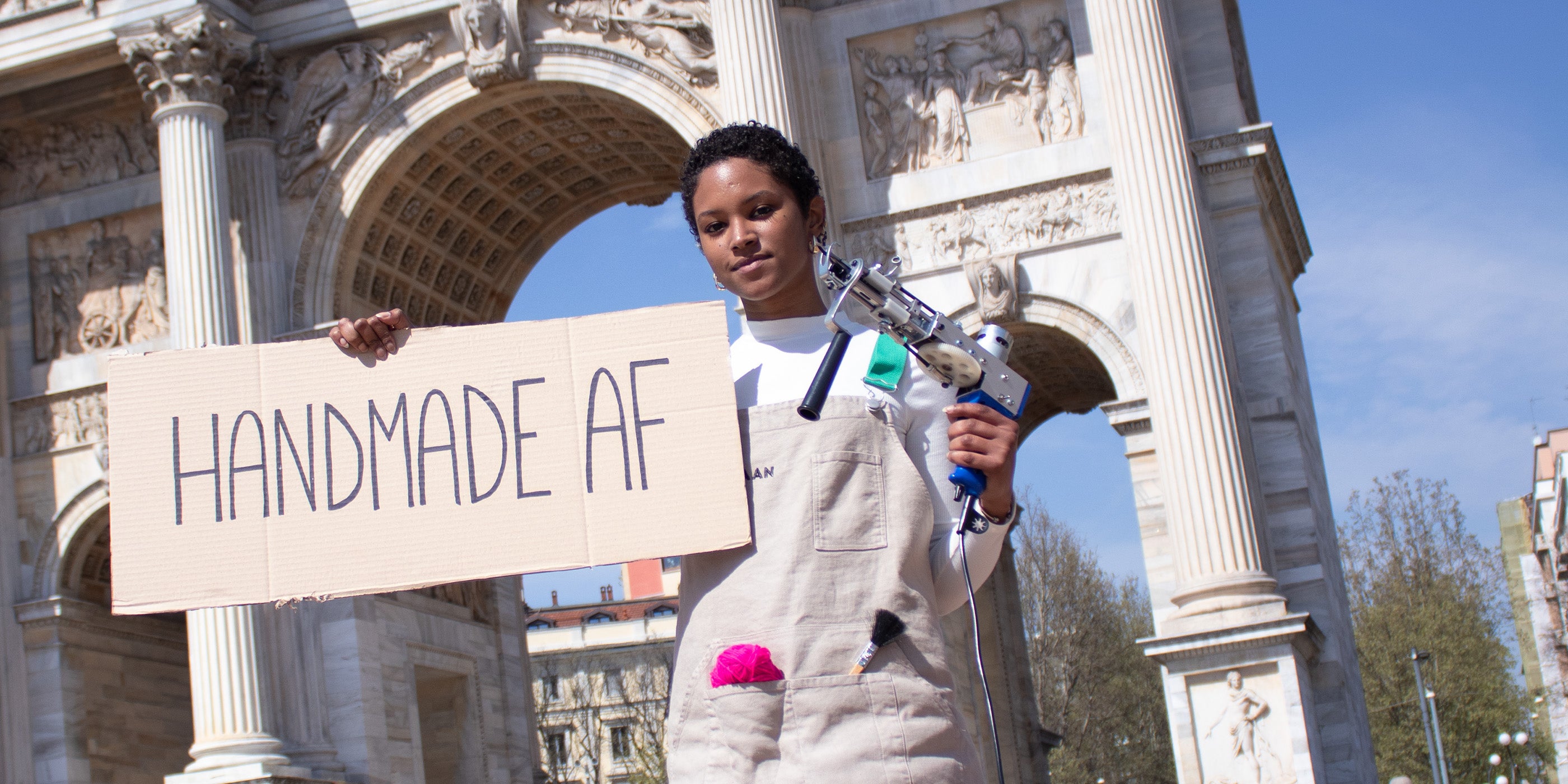 MORE THAN JUST PRODUCTS
An ever growing community
Artisans, designers and creative minds are the protagonists! Do you want to join the community? Reach out to us!