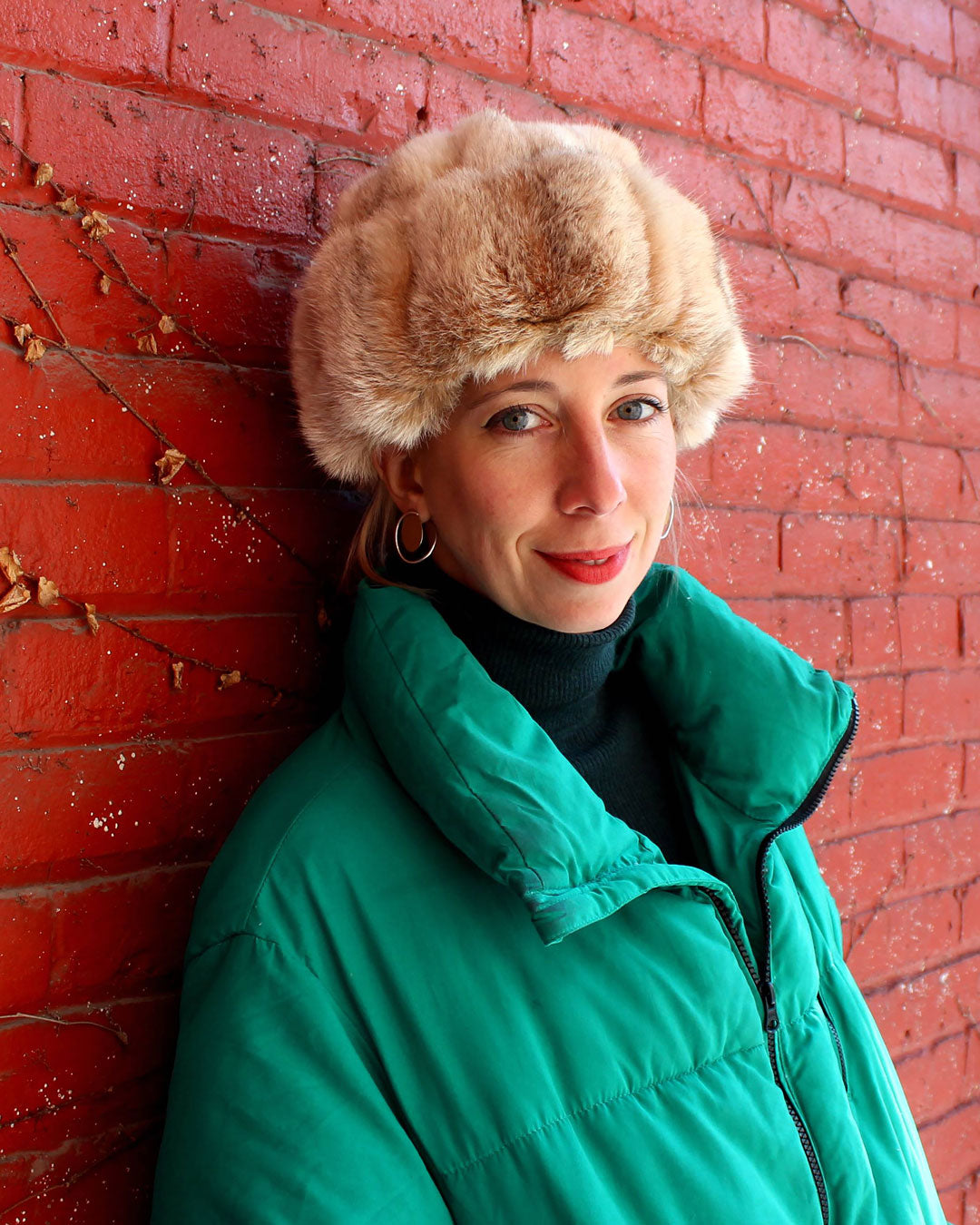 NOËMIE SIMARD-DUPUIS
Keraban Joaillerie
Toulouse, France
"Play it, Wear it!"
Sculptural and geometric patterns are the DNA of her Keraban collections, showcasing wearable pieces inspired by Noëmie's work-experience in architecture before becoming a jeweler. Each piece is unique and entirely made by hand in limited editions following traditional jewelry methods in her independent workshop based in the South of France.
Noëmie is also member of the Ateliers d'art de France, a label that promotes quality craftsmanship, small-scale production and unique custom-made pieces.

Jewelry designs are bold and creative, proving artisan-made jewelry can be modern and elegant!
more about Keraban Joaillerie
Value in the details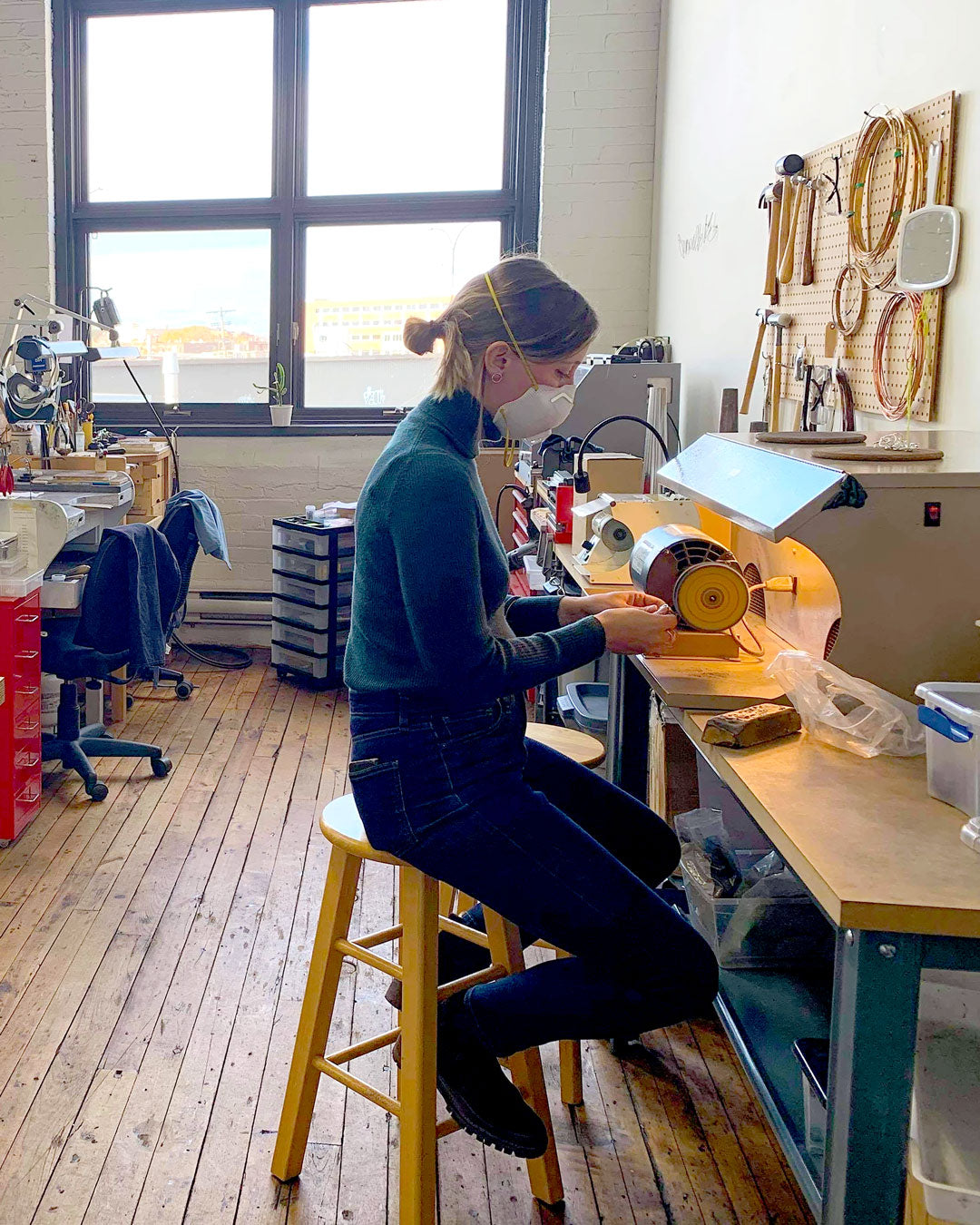 Uniquely handcrafted
Modern in design and versatile in wear, each piece is unique and 100% handcrafted by Noëmie herself in her independent jewelry workshop based in the South of France.
Timeless architectural shapes
Inspired by urban landscapes, architecture and graphic arts, the collection creates a feminine geometry expressed through clean lines and architectural silhouettes.
Keraban is dedicated to creating pieces that embody a sense of timelessness.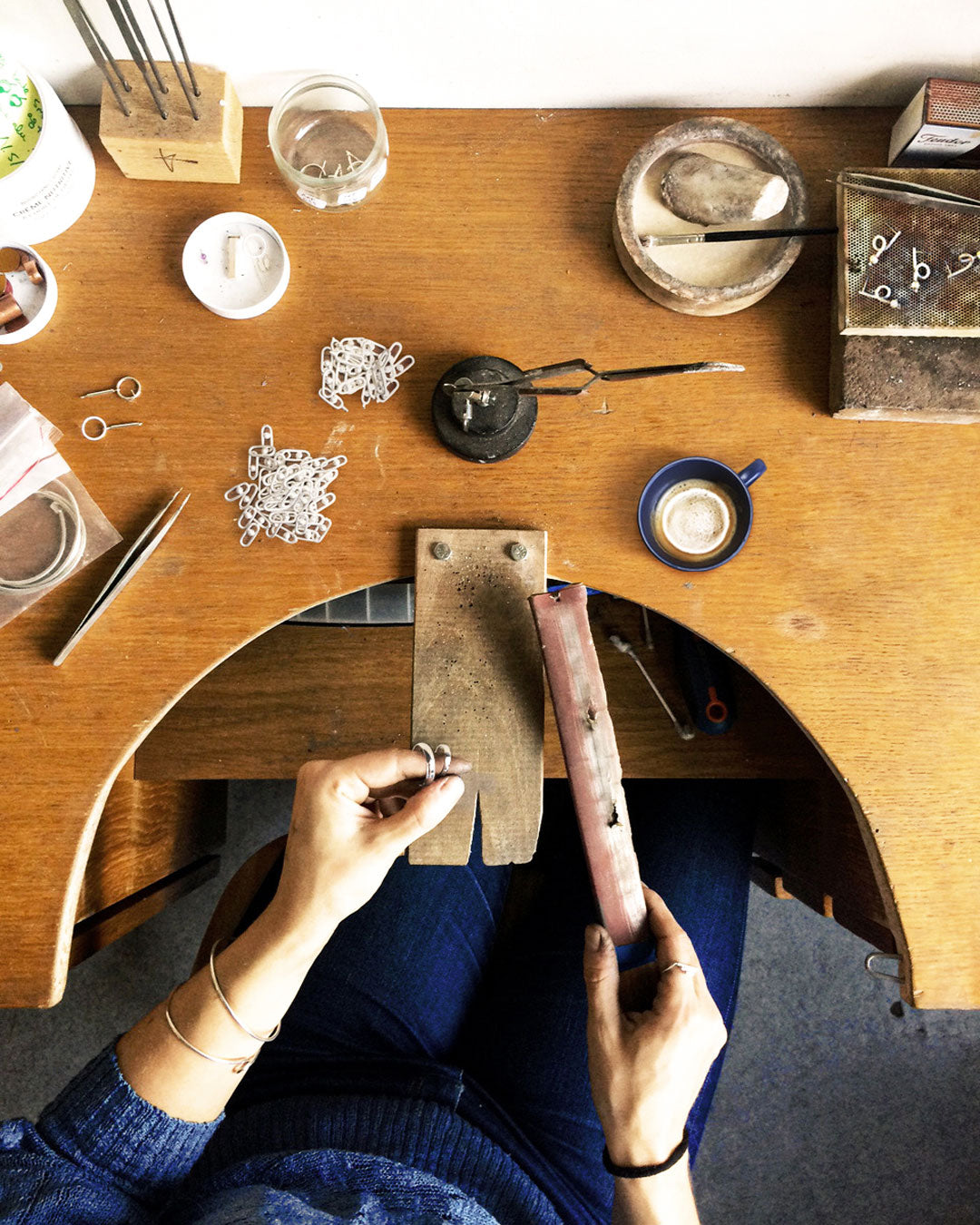 Only precious materials
Committed to producing modern and responsible jewelry, each piece is unique and handcrafted from precious metals - sterling silver, vermeil, 18 karat gold - and stamped with a hallmark.
YES! To ensure excellent craftsmanship and for eco-responsibility matters, she keeps very little quantities of her jewelry in stock.
Keraban jewelry are timeless pieces made to last. Always keep your jewelry out of humid environments to avoid their natural tarnishment. In general, wearing your Keraban jewelry on a daily basis will keep them from tarnishing. Otherwise jewelry can be easily cleaned by using a soft tooth brush and soapy water or a special polishing cloth.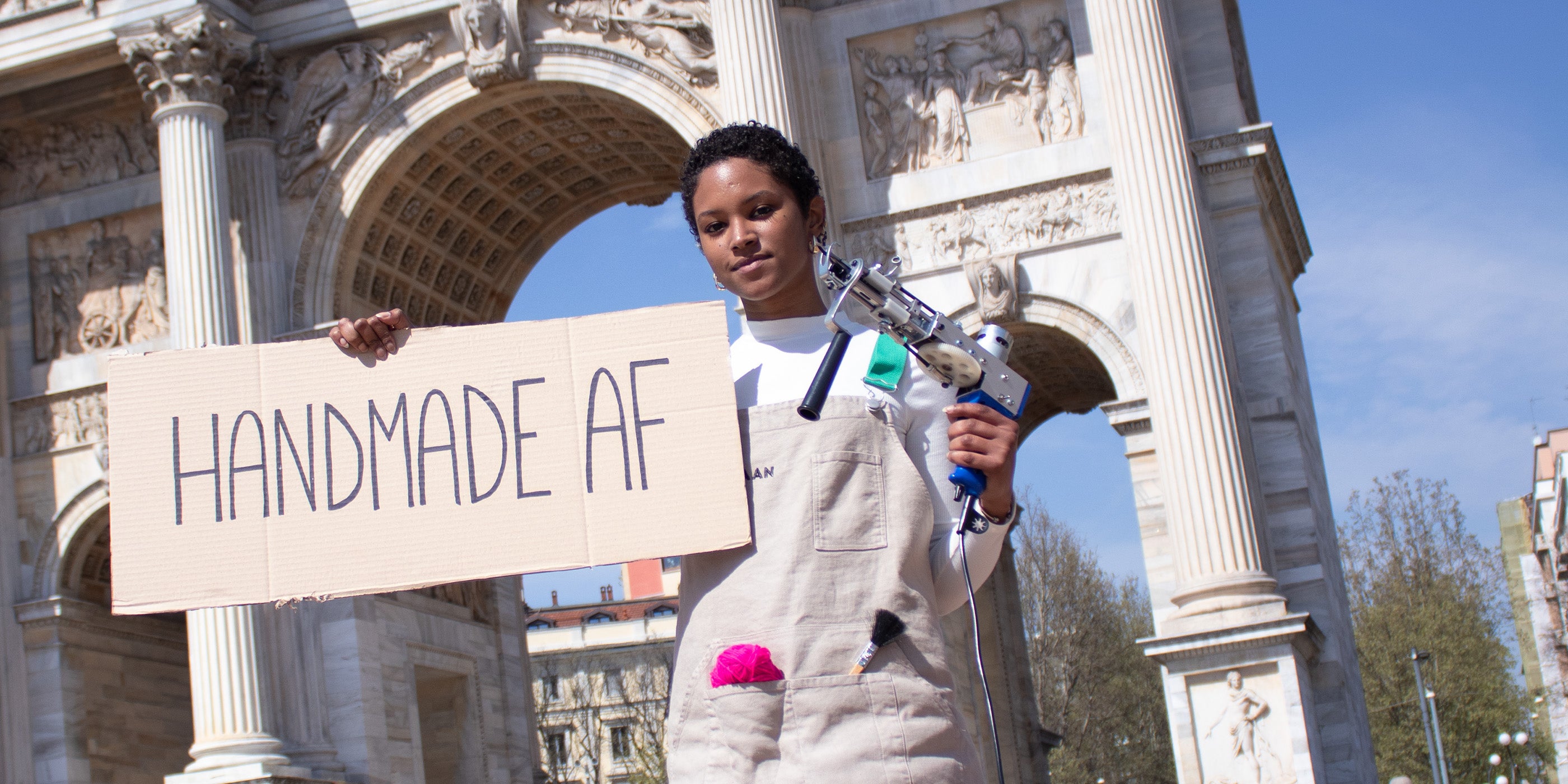 MORE THAN JUST PRODUCTS
An ever growing community
Artisans, designers and creative minds are the protagonists! Do you want to join the community? Reach out to us!