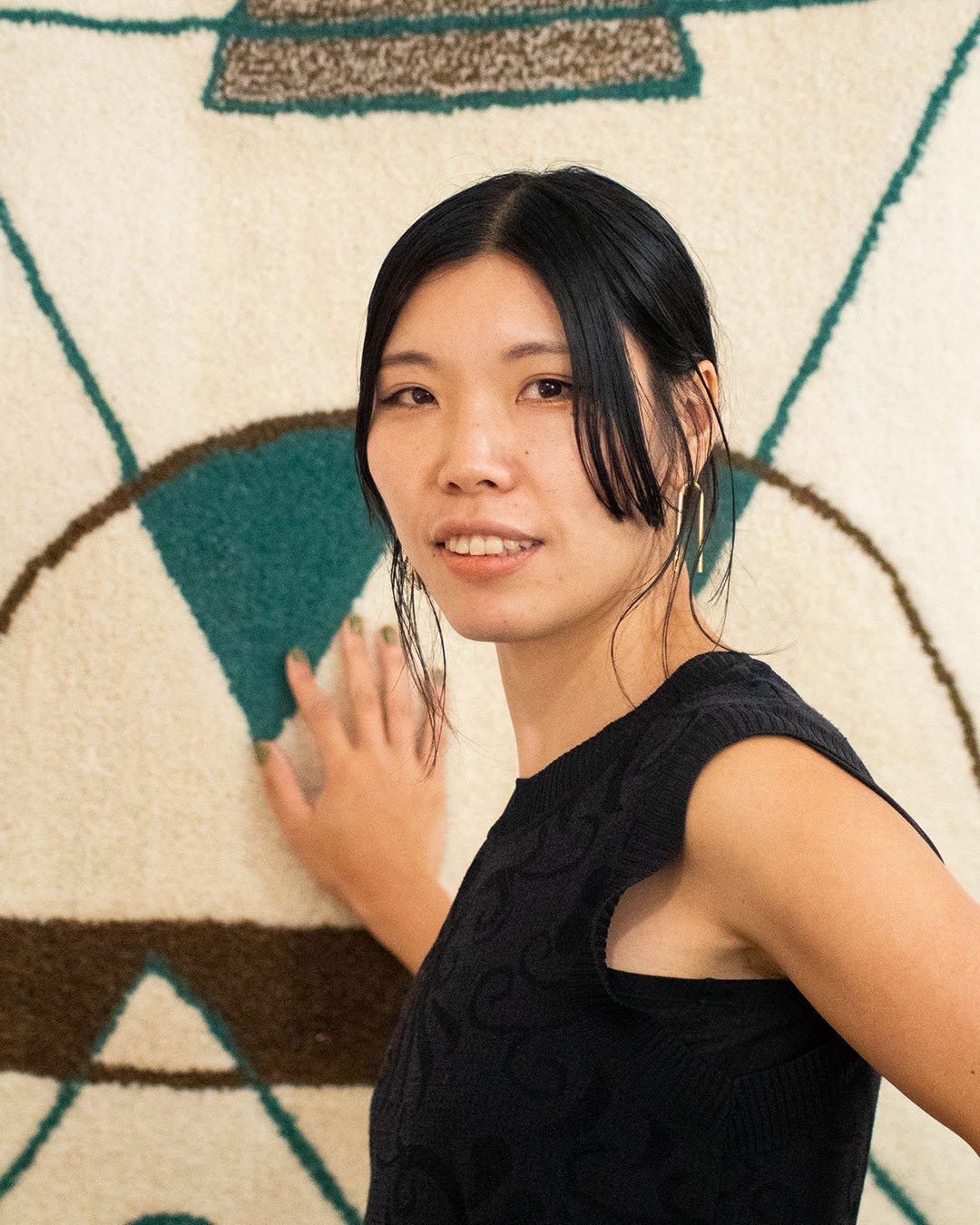 AYAKO MATSUO
Ito
Berlin, GERMANY
"Transforming spaces with textile artistry"
Ayako Matsuo, a Japanese textile artist, is the visionary behind 'ito,' a Berlin-based textile brand that focuses on creating exquisite interior pieces. Born in Nara, Japan in 1988, Ayako's passion for handcrafts was nurtured by her mother and grandmother, who instilled in her a love for creating clothing and various interior items from a young age. In her early twenties, Ayako embarked on a transformative journey through Asian countries such as India and Thailand. Immersed in the rich cultural tapestry of these lands, she found inspiration in ancient alphabets, hieroglyphs, and the stunning traditional fabrics she encountered.

These experiences ignited a desire to blend functionality and artistry in the realm of interior design. In 2015, Ayako made the pivotal decision to move to Berlin, where she laid the foundation for her creative venture, 'ito.' With meticulous attention to detail, Ayako personally designs and produces each piece herself. Her vision is to craft interior items that serve a practical purpose while transcending their functional aspect, becoming true art pieces that add beauty and soul to living spaces.

Driven by a deep appreciation for the harmonious fusion of aesthetics and functionality, Ayako's work under the 'ito' brand showcases her passion for creating timeless, artistic interior pieces. With her dedication to craftsmanship and her unique artistic perspective, Ayako Matsuo continues to shape the world of interior design with her exceptional talent and vision.
more about Ito
Value in the details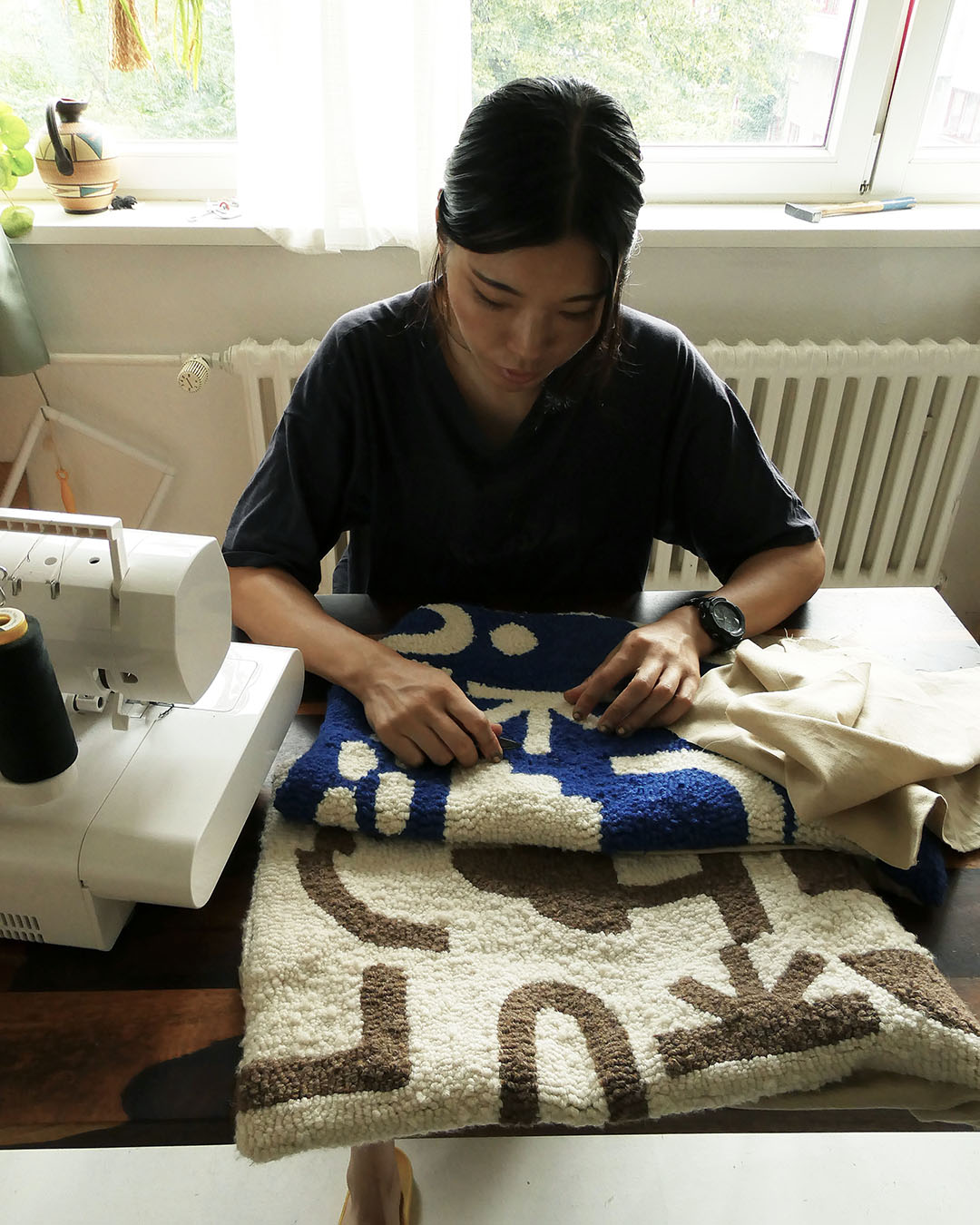 Hand Tufting, Wool Dyeing, and Meticulous Design
She utilizes the hand tufting technique, using tufting guns to create their designs. She personally designs and dyes the wool, meticulously colouring small batches over several days. The process continues as each piece is handcrafted, followed by precise surface trimming, ensuring craftsmanship.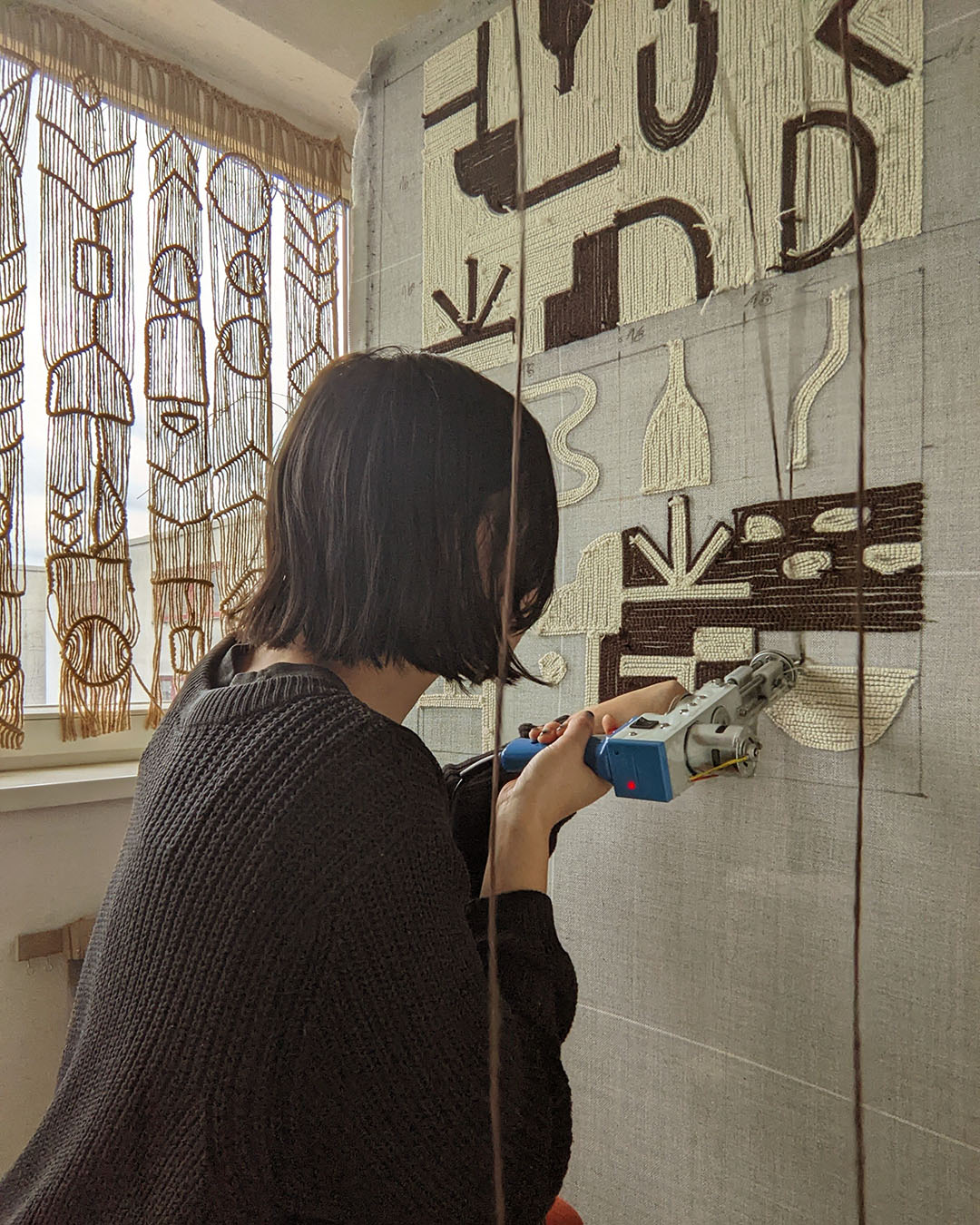 Eco-Luxe Craftsmanship: Wool Creations Designed for Durability
The materials used by 'ito' are meticulously chosen to ensure the highest quality and durability. The wool is not only made in Europe but also spun in an eco-friendly manner, reflecting the brand's commitment to sustainability. The unique composition of the wool guarantees exceptional longevity and volume, even when subjected to extreme stress, making it ideal for high-traffic areas like hotel lobbies. With these carefully selected materials, she creates products that not only exude luxury but also withstand the test of time, ensuring lasting beauty and performance.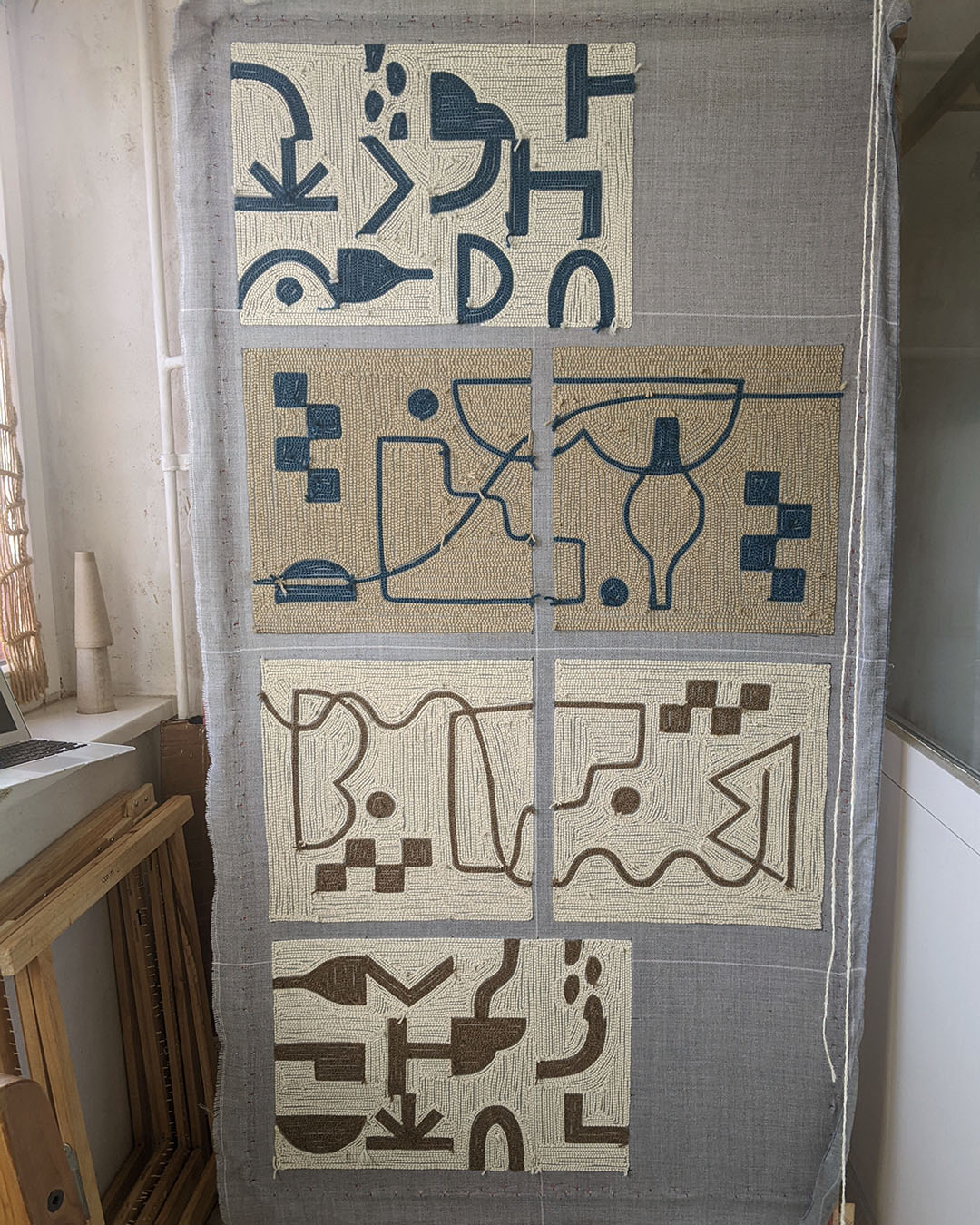 Artful Functionality: Crafting Lifetime Quality with Ancient Inspirations at ito
At 'ito,' quality is paramount as they strive to create lifetime products. The concept behind their creations is art in a functional form, drawing inspiration from ancient alphabets and hieroglyphs. While enjoying the entire creative process, she finds colouring particularly challenging yet enjoyable, making her work a labor of love.
Yes, it is possible to make custom size. in case of custom size order please reach out to TA-DAAN in chat or via e-mail.
Envelope closure with linen fabric.
We recommend hand washing as much as possible. You can use a wash bag in hand wash mode. However, please do not use a dryer. This is a wool product.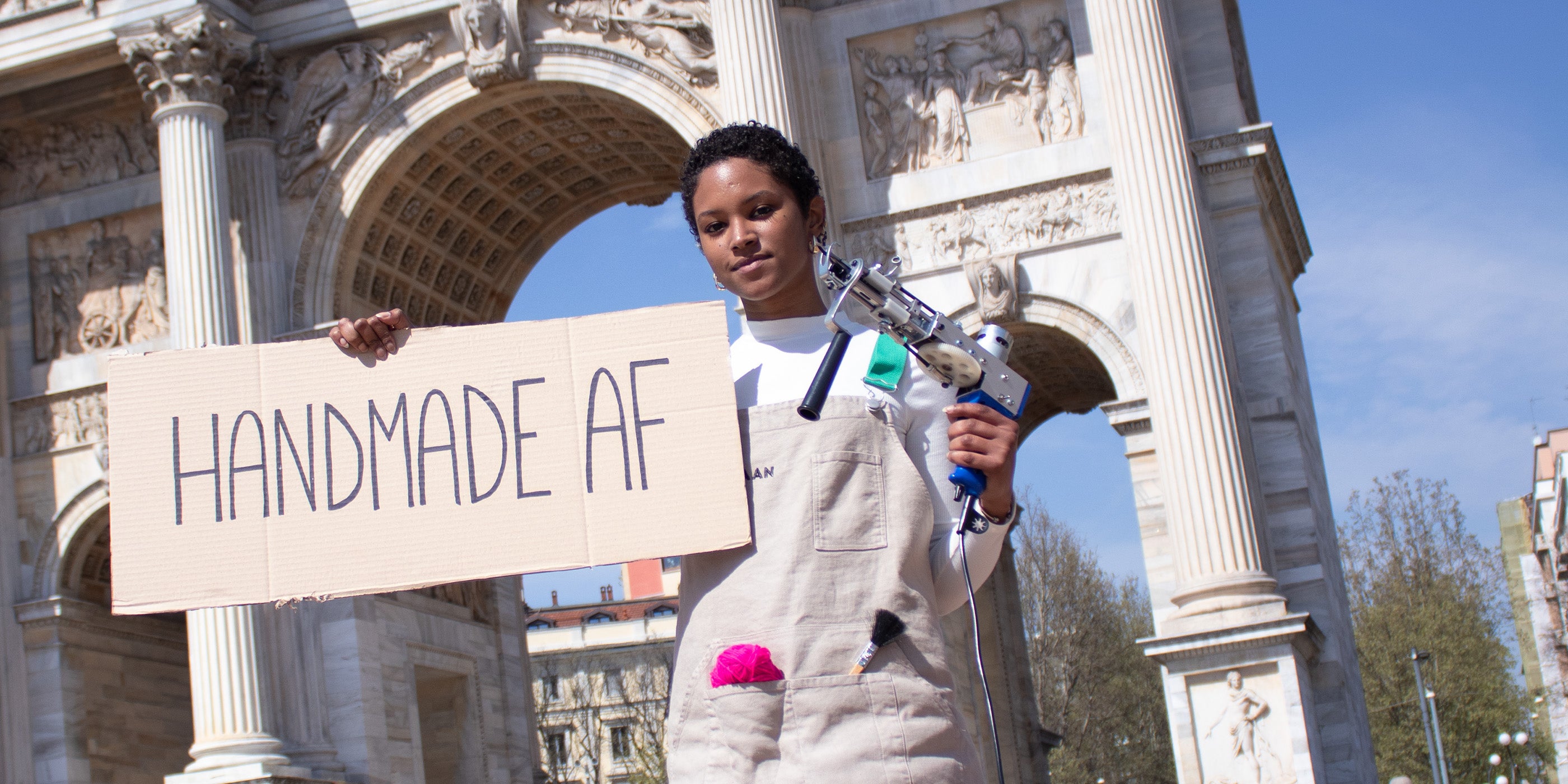 MORE THAN JUST PRODUCTS
An ever growing community
Artisans, designers and creative minds are the protagonists! Do you want to join the community? Reach out to us!