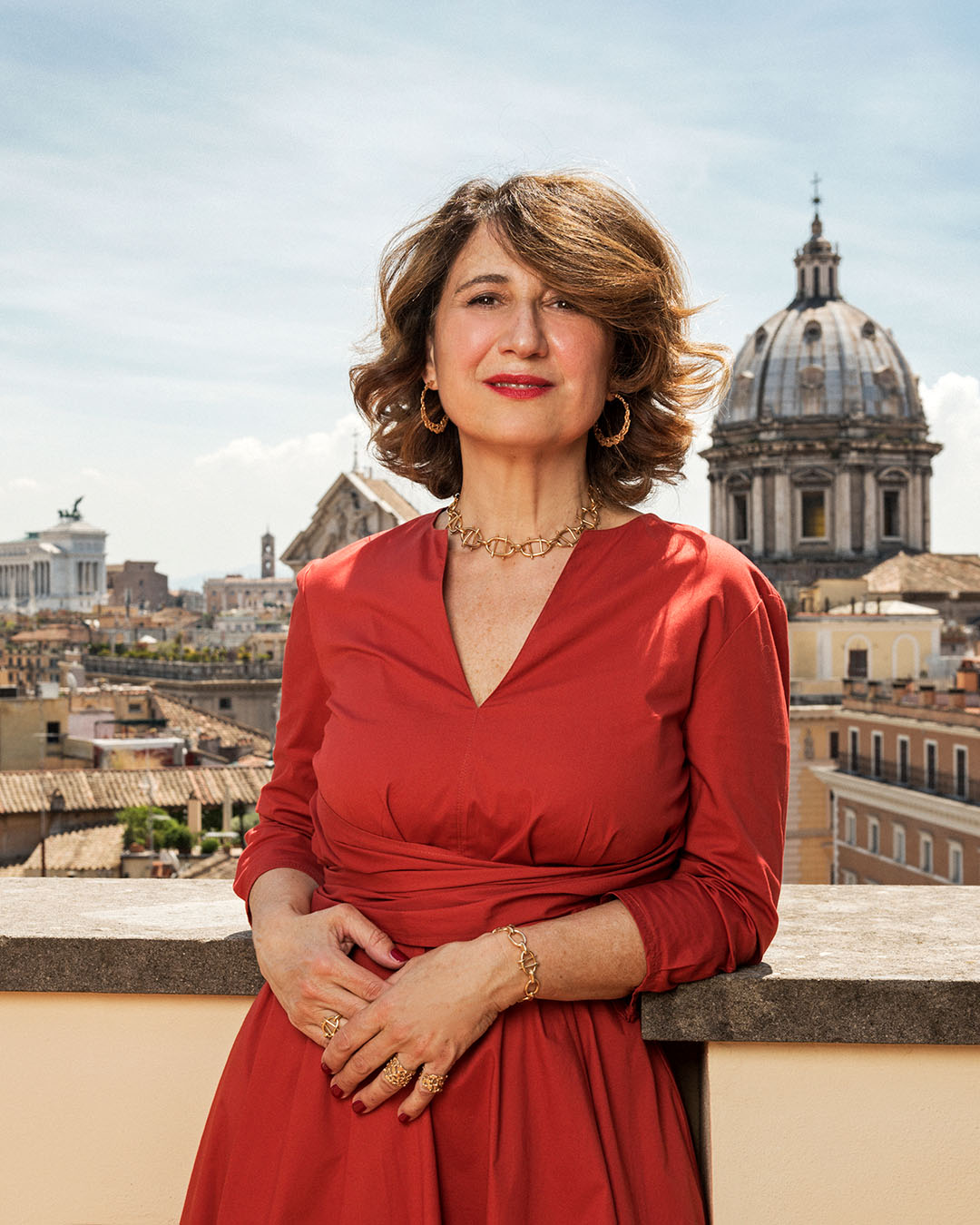 Giulia Barela
Giulia Barela Jewelry
Rome, ITALY
"Telling stories by sculpting pieces of jewelry."
Someone once said it's never too late. What better way to put this saying into practice by reinventing oneself and allowing our passions to shape our new life?

After studying Law and working in International Relations, Giulia Barela decided to make her long-kept wish to become a jewelry designer. Finally, in 2012 the brand Giulia Barela Jewelry was born. At her own Atelier in the heart of Rome, a stone's throw from Navona square, the designer molds and casts her creativity.
Through the years, Giulia Barela gained international recognition not only from experts of the field, but also from international press and audiences.

The brand's steady growth in the high-end jewelry market is reinforced thanks to the brand's representation in 20 of the most refined concept stores and boutiques in Italy and abroad.

Giulia Barela Jewelry opened its first flagship store in Rome in 2019, an elegant boutique where jewelry, art and design blend seamlessly, where the designer's unique style emerges and materializes.
more about Giulia Barela Jewelry
Value in the details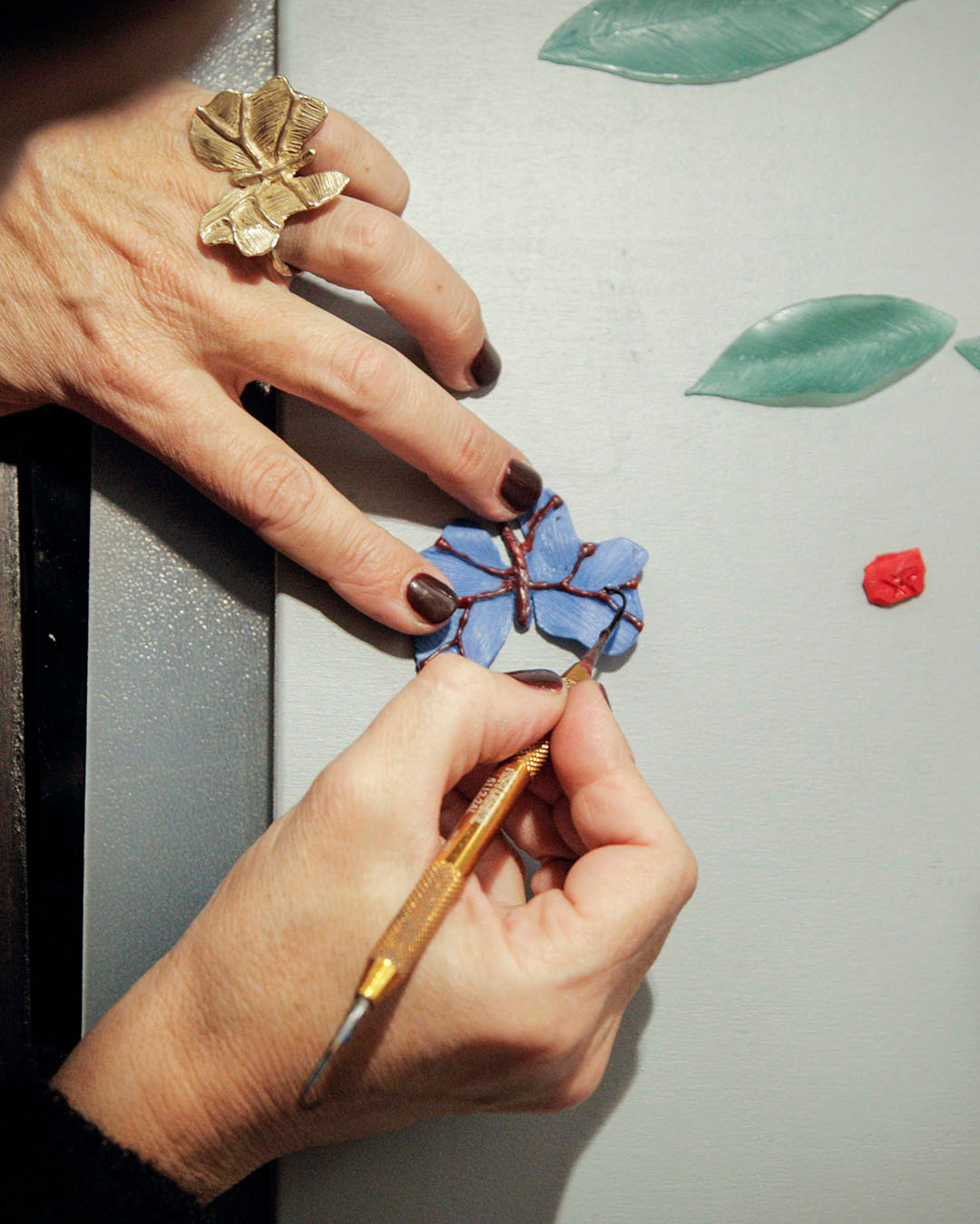 Aesthetic and functionality: lost-wax technique
Giulia Barela Jewelry expresses the artistry and creative thought process of the designer. Aesthetic and functionality are developed in parallel, resulting in a perfect blend.

The jewels are entirely Made in Italy: cast with the lost-wax casting technique, through the hands of Giulia Barela they are transformed into bronze or silver, refined by the expert hands of jewelry artisans from Italy and completed with a layer of 24-carat gold or rhodium black.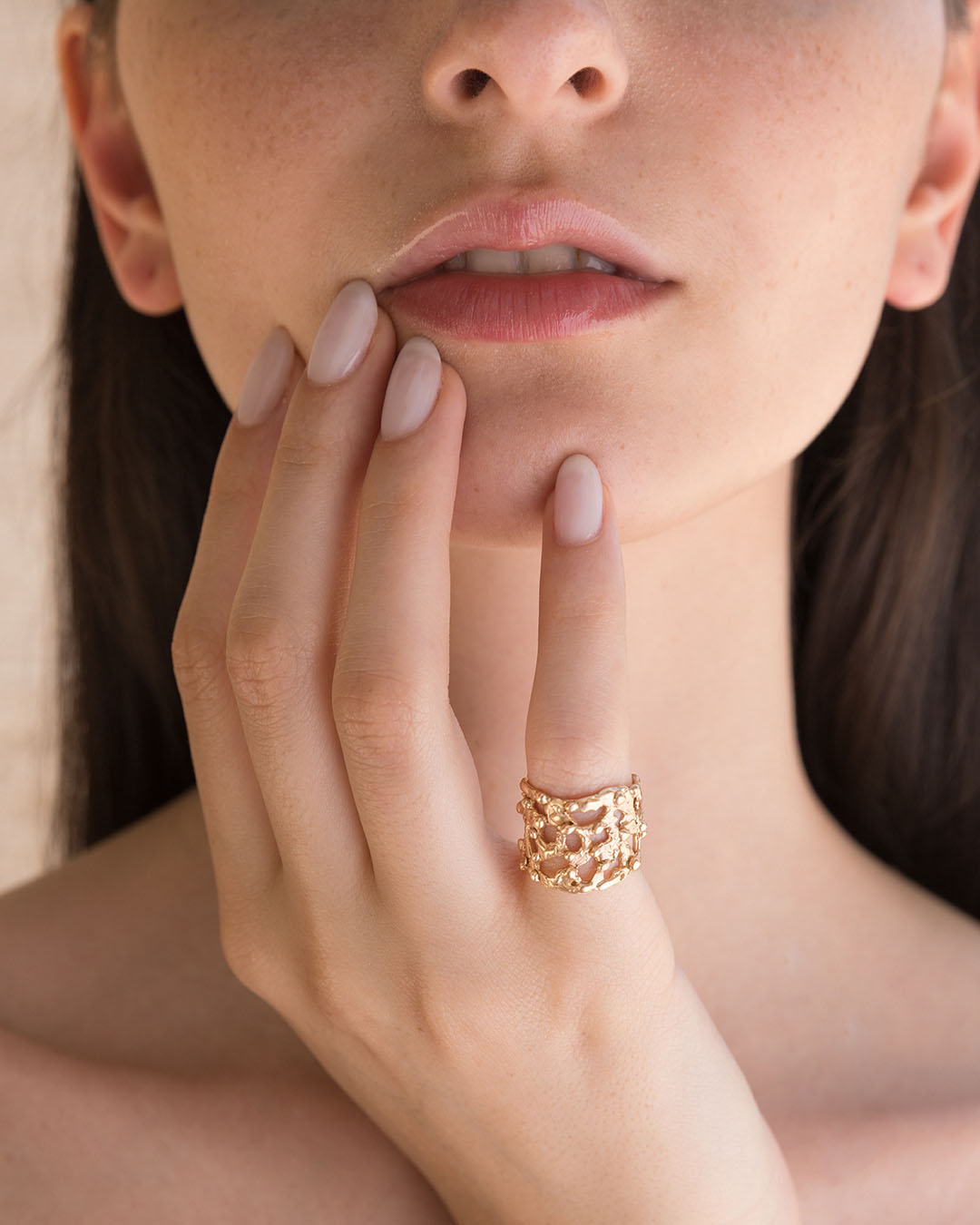 Metal expertise: bronze, 925 silver and 24k gold
Giulia Barela Jewelry's creations are entirely handmade in Italy in 24k gold plated bronze, 925 silver and black rhodium bronze. Special collections and capsules are decorated with natural pearls and stones (lapis lazuli, mother-of-pearl, onyx, malachite and more).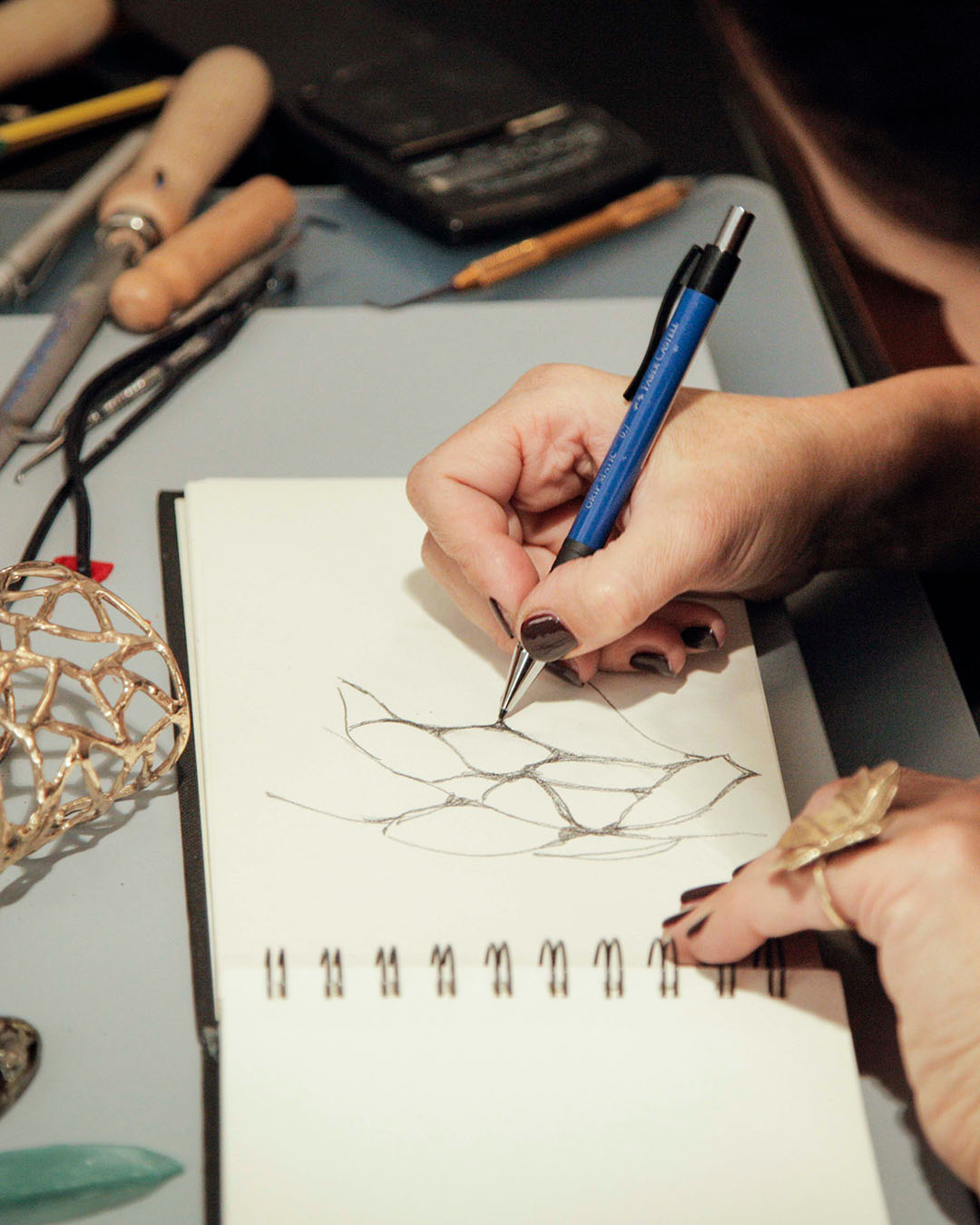 Wearable sculptures: multi-dimensional feel
Giulia Barela Jewelry's creations are wearable sculptures, the result of a thorough research and refinement, yet contemporary in style. Each jewel comes to life from the designer's hand, which also gives the jewel a textural and multi-dimensional feel.
"I prefer to use my hands because I chose the occasional irregularity and each mistake makes you closer to where you need to be".
The jewels are molded on the body so that they can follow its natural curves. Anatomical studies have been the designer's stepping stone to achieve the desired wearability and lightness.
No, all jewels by Giulia Barela Jewelry are nickel free and made in 24k gold plated bronze, 925 silver and black rhodium bronze.
All jewels from Giulia Barela Jewelry are adjustable, you can easily adjust them to perfectly fit on your body.
We do, in case of special request do reach out to TA-DAAN in chat or via e-mail and we'll let you know if we can meet your needs.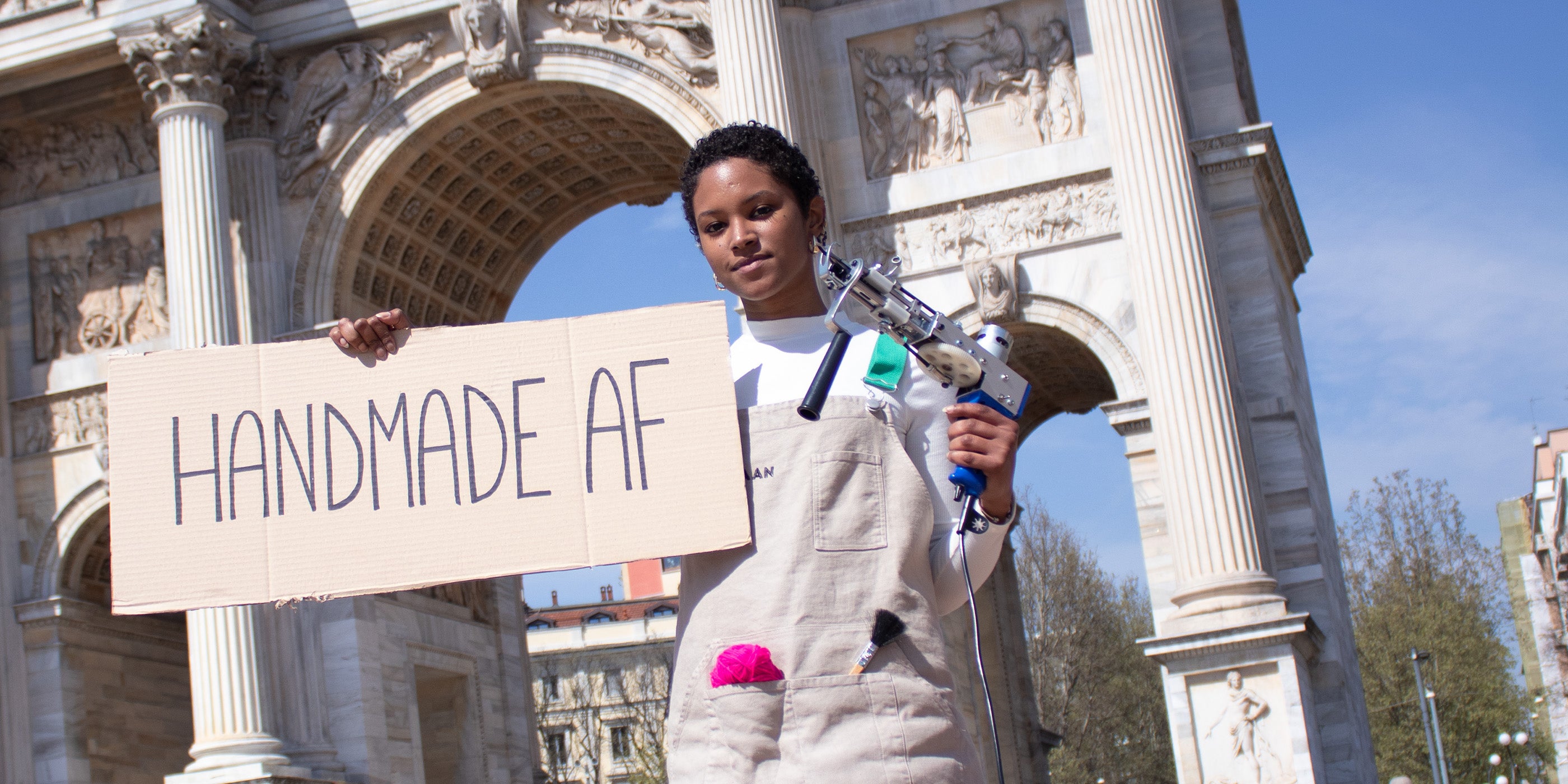 MORE THAN JUST PRODUCTS
An ever growing community
Artisans, designers and creative minds are the protagonists! Do you want to join the community? Reach out to us!