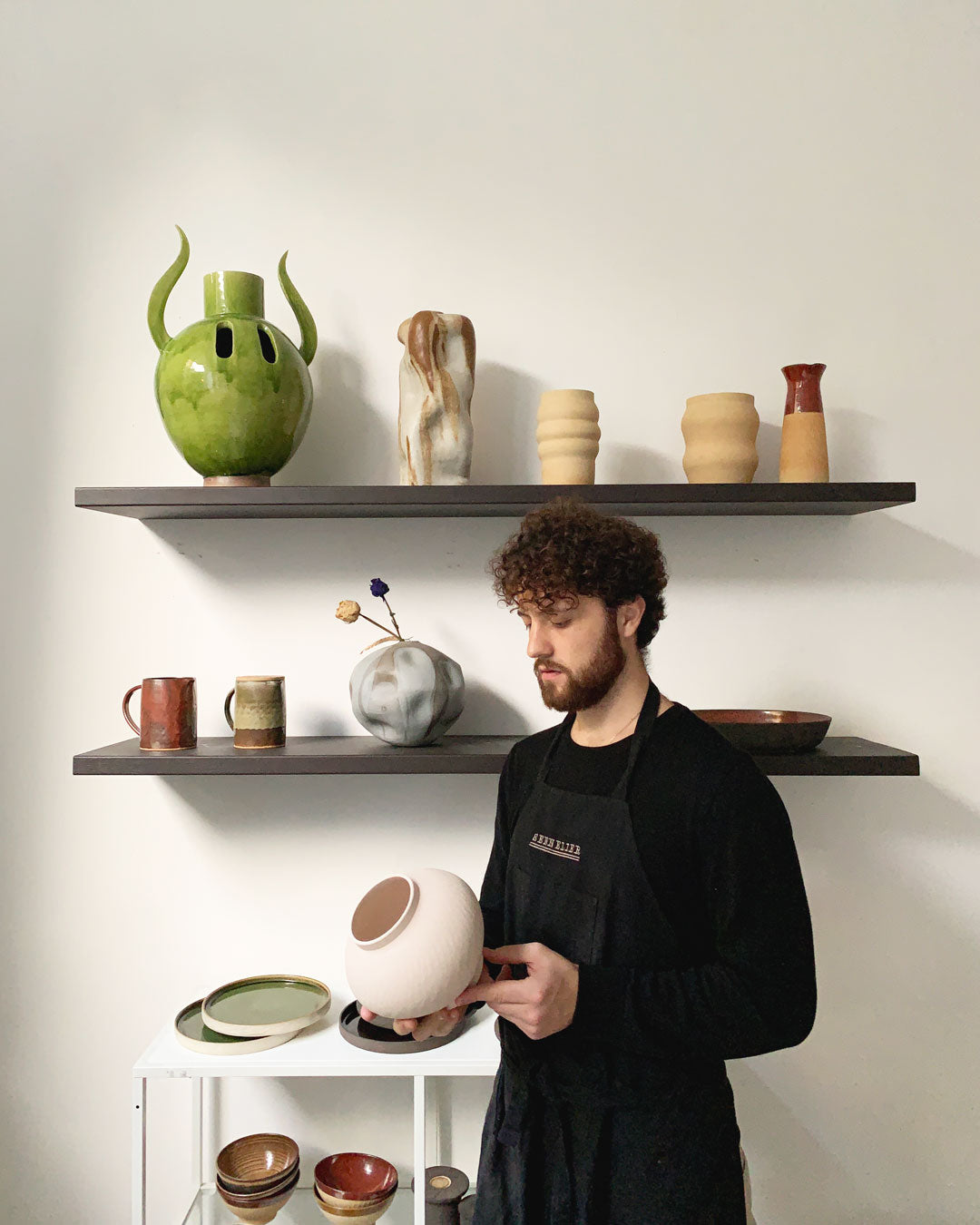 Giorgio Piva
Giorgio Piva
Monza, Italy
Bringing earth to your home
With a bachelor's degree in product design in hand, Giorgio Piva embarked on a transformative journey into the world of pottery. With unwavering determination, Giorgio mastered the delicate arts of wheel throwing and hand building techniques, culminating in a year-long tenure as a potter at Officine Saffi Lab in Milan starting October 2021. During this pivotal chapter, Giorgio not only generously shared his expertise by teaching courses but also lent his creative touch to fashion brands, sculpting monumental pieces and crafting functional wonders.
In October 2022, Giorgio returned to his hometown of Monza, where he planted the seeds of his very own studio. Here, Giorgio channels his profound passion for clay, serving as both mentor and creator. Giorgio enthusiastically pass on his extensive knowledge to eager students while pouring his creative energy into designing unique collections and executing bespoke projects for valued clients.
more about Giorgio Piva
Value in the details
Craftsmanship in every detail
Giorgio Piva's pieces come to life on the potter's wheel, using stoneware or porcelain chosen for their distinct characteristics. The wheel ensures precision while preserving a touch of imperfection that adds authenticity. Handcrafted glazes, meticulously prepared in the studio, imbue each object with a genuine artisanal quality. Occasionally, Giorgio employs the coil building technique to create more organic and sculptural shapes.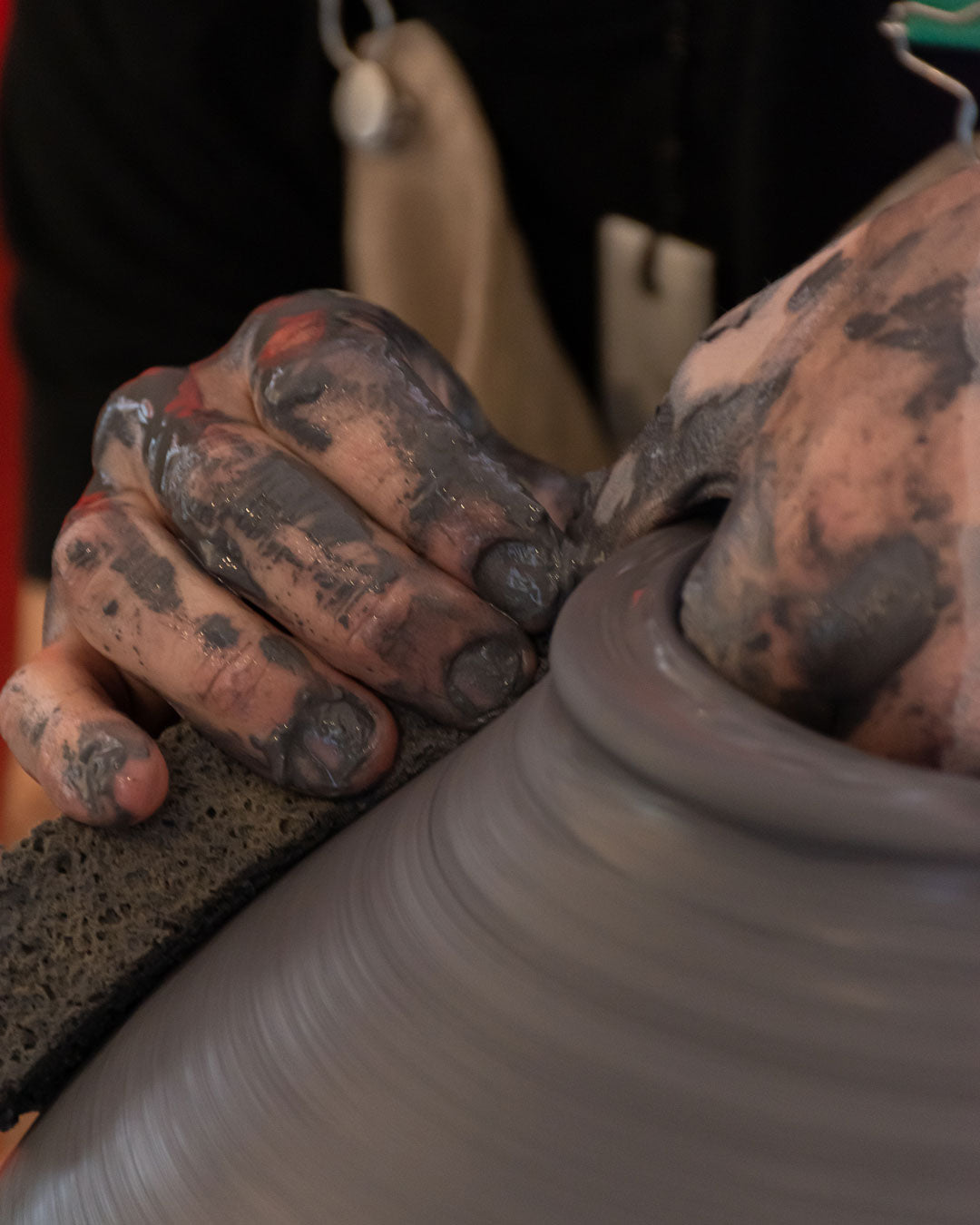 Selecting the perfect clay canvas
Giorgio primarily works with white and black stoneware, prized for its suitability on the potter's wheel, enduring resilience, and earthy palette, ranging from warm beige to deep black. For special projects, Giorgio turns to porcelain, the purest clay form, known for its translucence and captivating appearance beneath vibrant glazes.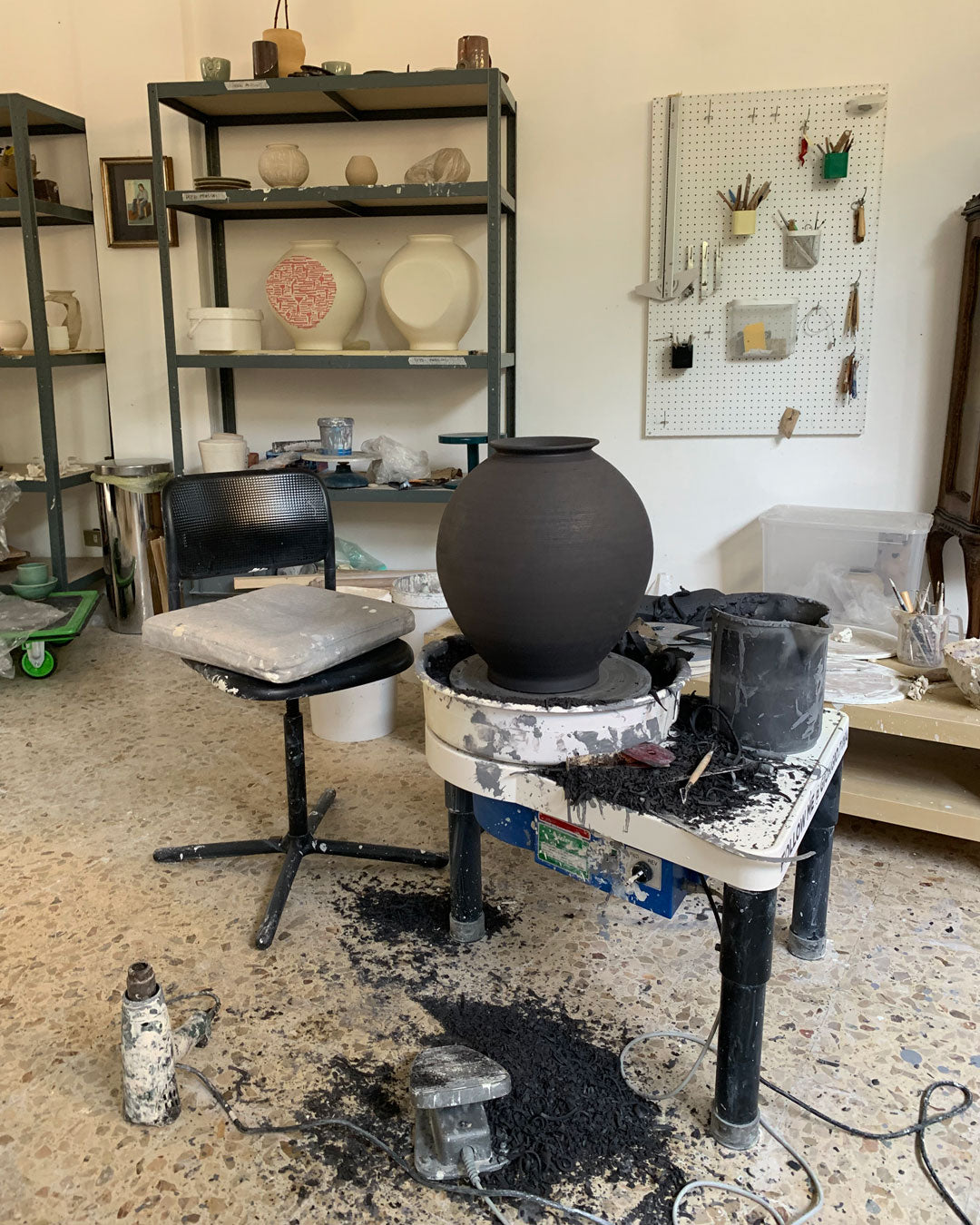 The fusion of minimalism and tradition
In crafting new object collections, Giorgio starts with minimalist shapes, then delves into in-depth exploration of traditional decorating techniques, which are later enriched with their personal touch. Influences draw from a diverse spectrum, spanning Italian and Asian pottery, with particular nods to Korean and Japanese traditions.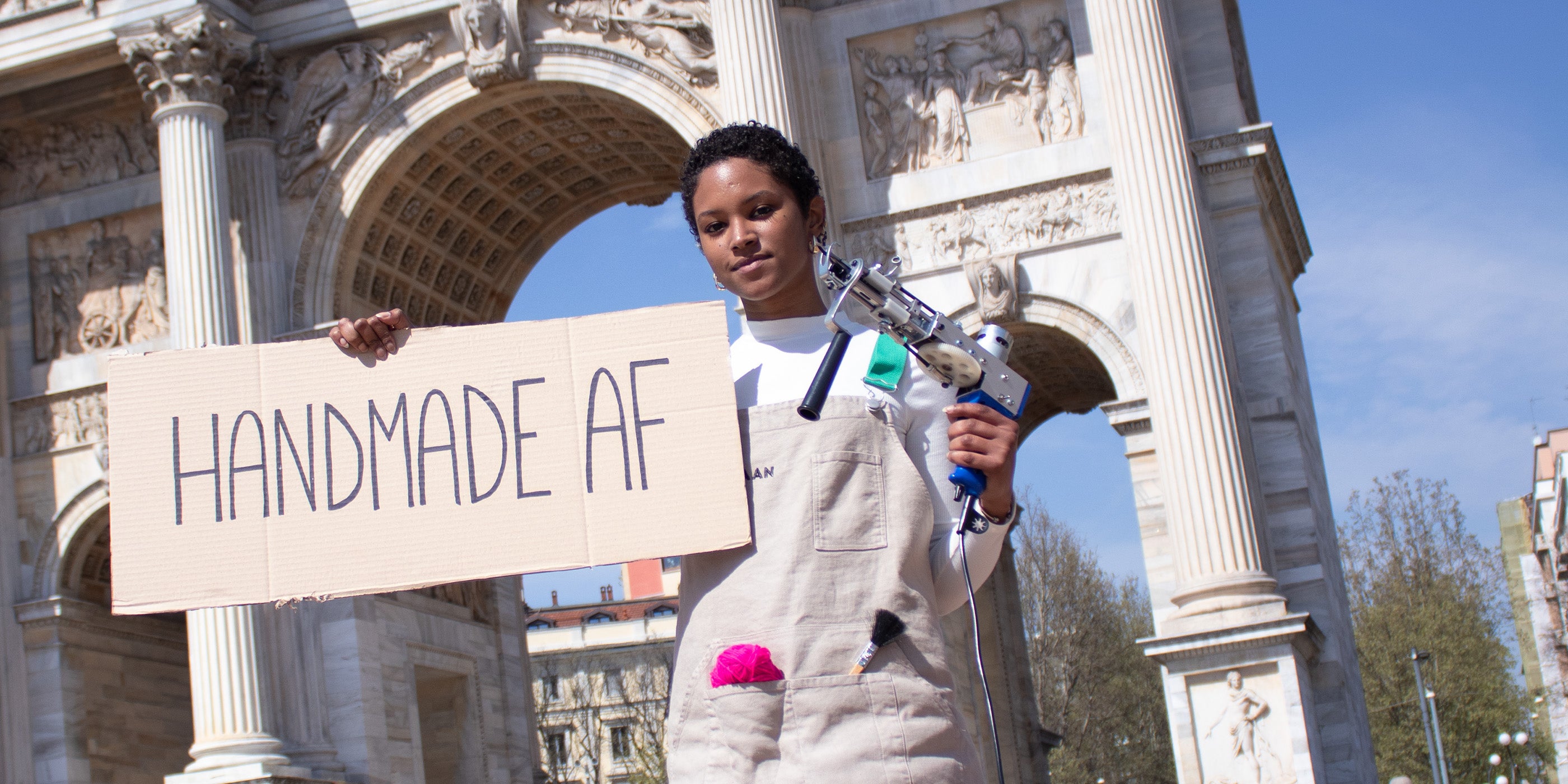 MORE THAN JUST PRODUCTS
An ever growing community
Artisans, designers and creative minds are the protagonists! Do you want to join the community? Reach out to us!