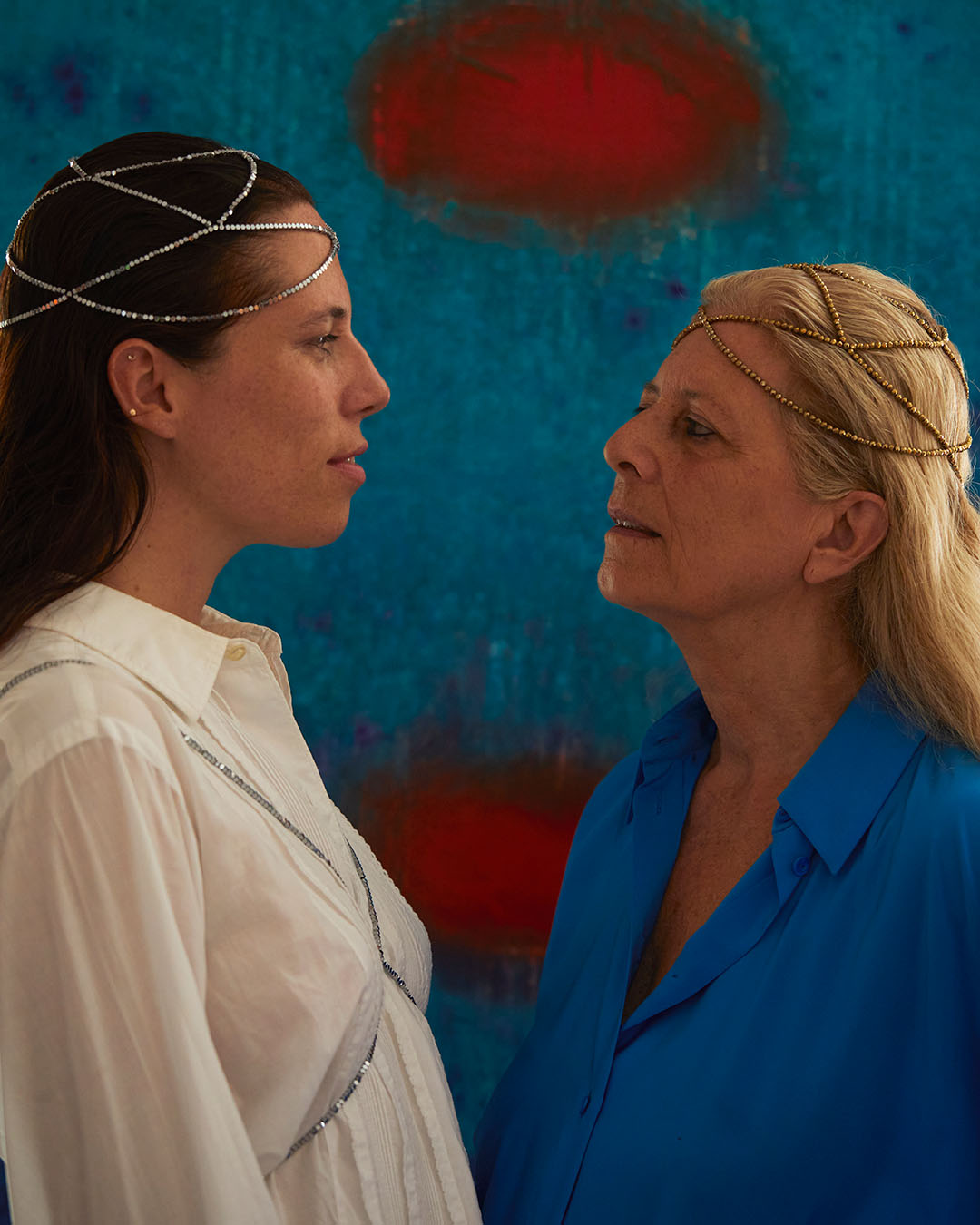 MARTINA SCORCUCCHI & PATRIZIA ARMATI
Demetra Milano
Milan & Rome, Italy
Every soul is unique and every body is a masterpiece. Our jewels can become amulets designed to adorn your body.
DEMETRA MILANO, was born in summer 2021 by a mother-daughter duo based in Italy, between Rome and Milan. The first intuition came from the creation of sunglass straps made of semi precious materials such as hematite elements, pearls and crystals. From that, Patrizia and Martina came up with the thought of using one LACE in different ways.
The items are adjustable and can be worn as the occasion requires… a choker becomes a bracelet, a sunglass strap, a belly chain or anklet. Working around the idea of the LACE they started to make body jewels, building up a small collection of unique pieces that help you raise your soul and enhance your beauty.

Using all their love and devotion, their purpose is to bring a little magic in other peoples life journey. Their brand is named after the Greek Goddess to portray their bond and Patrizia and Martina chose it in the midst of Sicilian waters.
more about Demetra Milano
Value in the details
Unveiling Divinity: Crafting Jewelry as a Creative Odyssey
They start their creative process with lot of research and identifying the needs. They begin threading stones or pearls, while deciding proportions and lengths. They must try out everything during the entire process to ensure a perfect fit. The first prototype could take days before it's complete. Once They have a sample depending on the design, it can take from one to three hours. Their jewels can bring to light the god or goddess that resides in every soul.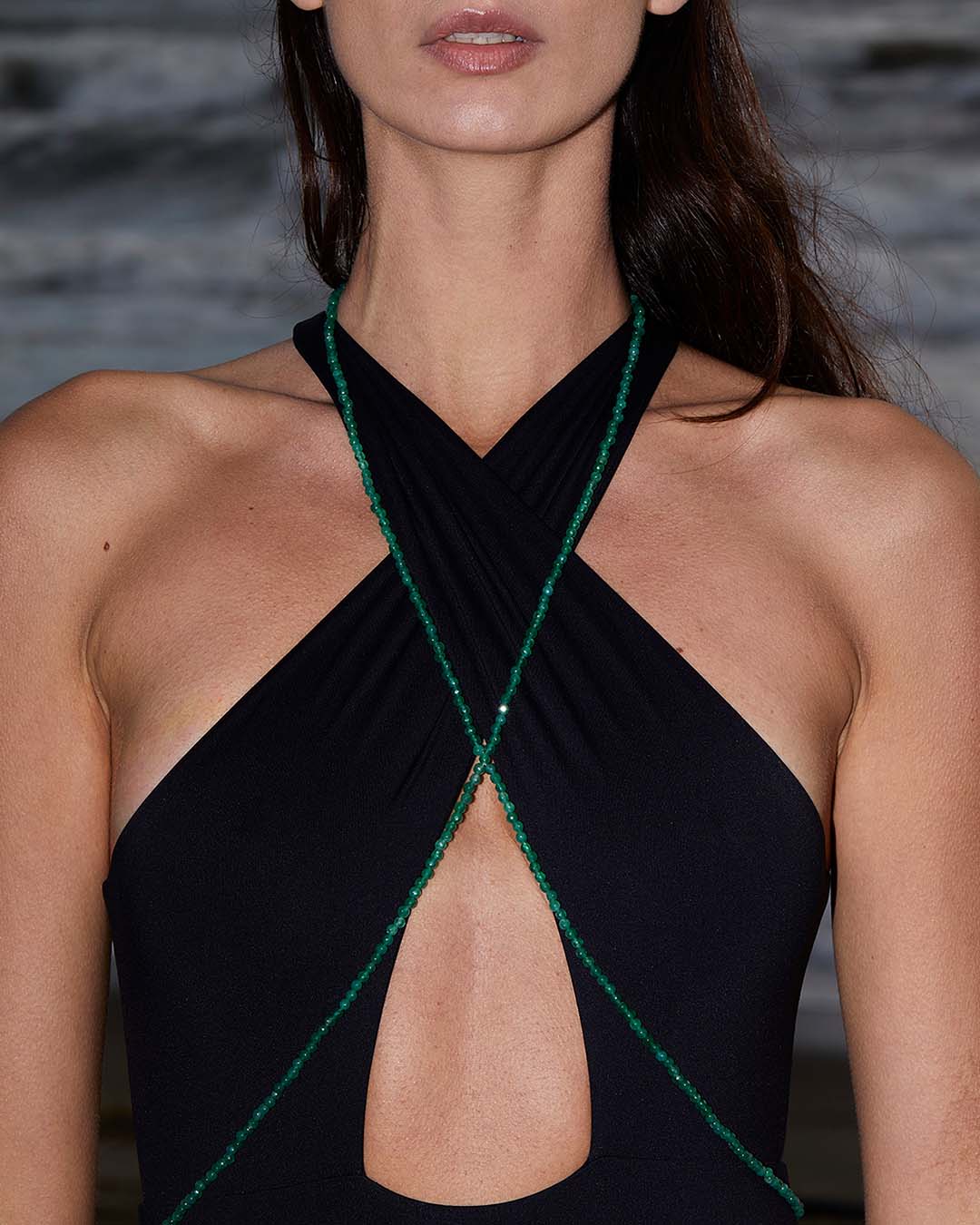 Sacred Connection: Harnessing Natural Energies
They use mostly natural materials like crystals, stones and pearls. They decided to use them because they're connected to our bodies and souls and they can help us with they're special energetic abilities.
A Creative Journey: Uniting Mother and Daughter
They started this project for fun, after the pandemic. They had time and will to start something new. With time they realized that this project could also boost their bond since they, mother and daughter, live apart. They're inspired by the amazing women and men that surround us, now and in the past. Another big source of inspiration comes from Nature, especially flowers and the sea.
Yes! You can wear them in pool and salty water. It's important to wash them with tap water afterward and to dry them with a soft cloth.
We do, in case of special request do reach out to TA-DAAN in chat or via e-mail and we'll let you know if we can meet your needs.
We use a special fishing thread that is very strong, but of course it's not indestructible and if pulled heavily it could break.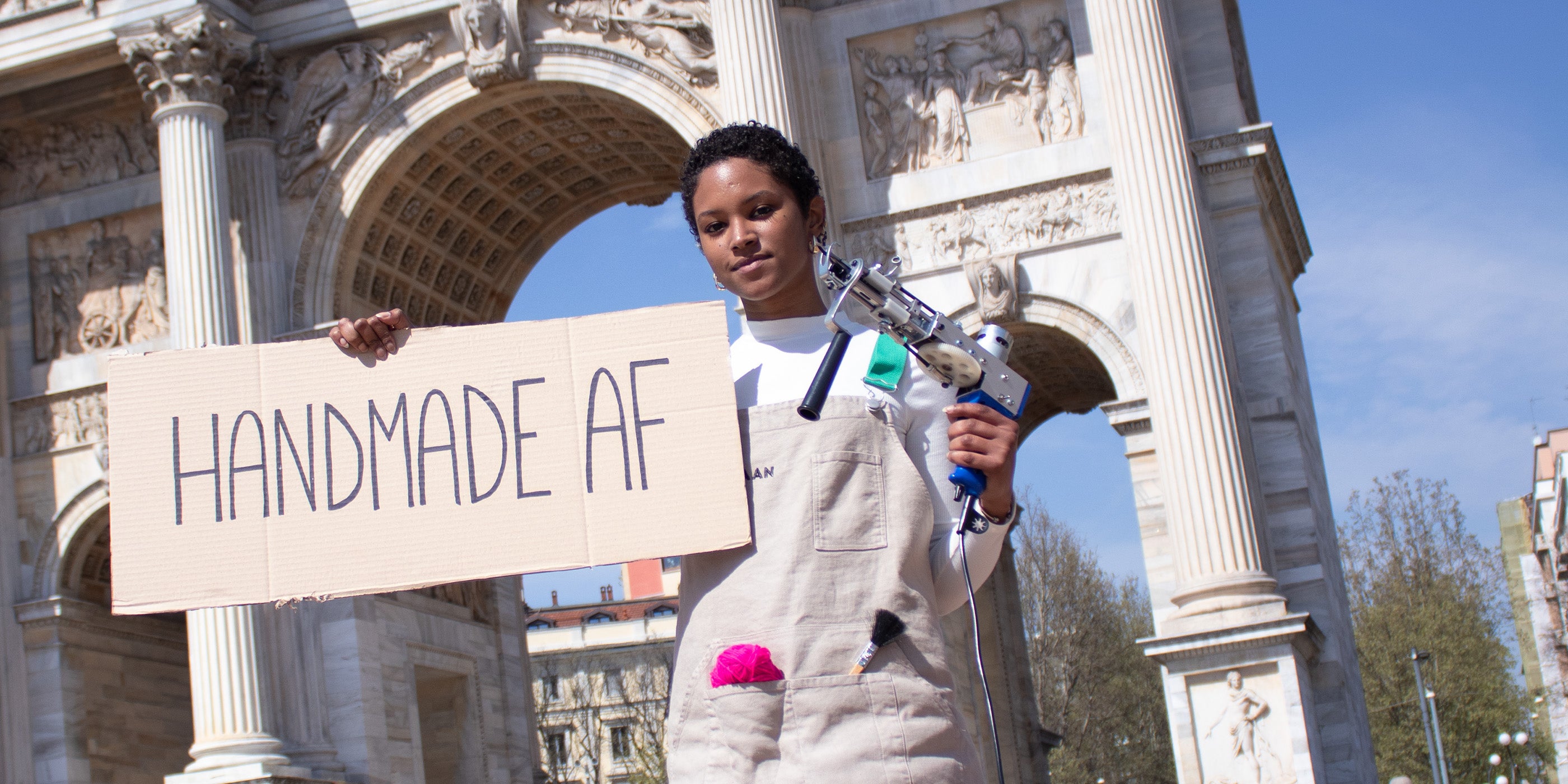 MORE THAN JUST PRODUCTS
An ever growing community
Artisans, designers and creative minds are the protagonists! Do you want to join the community? Reach out to us!