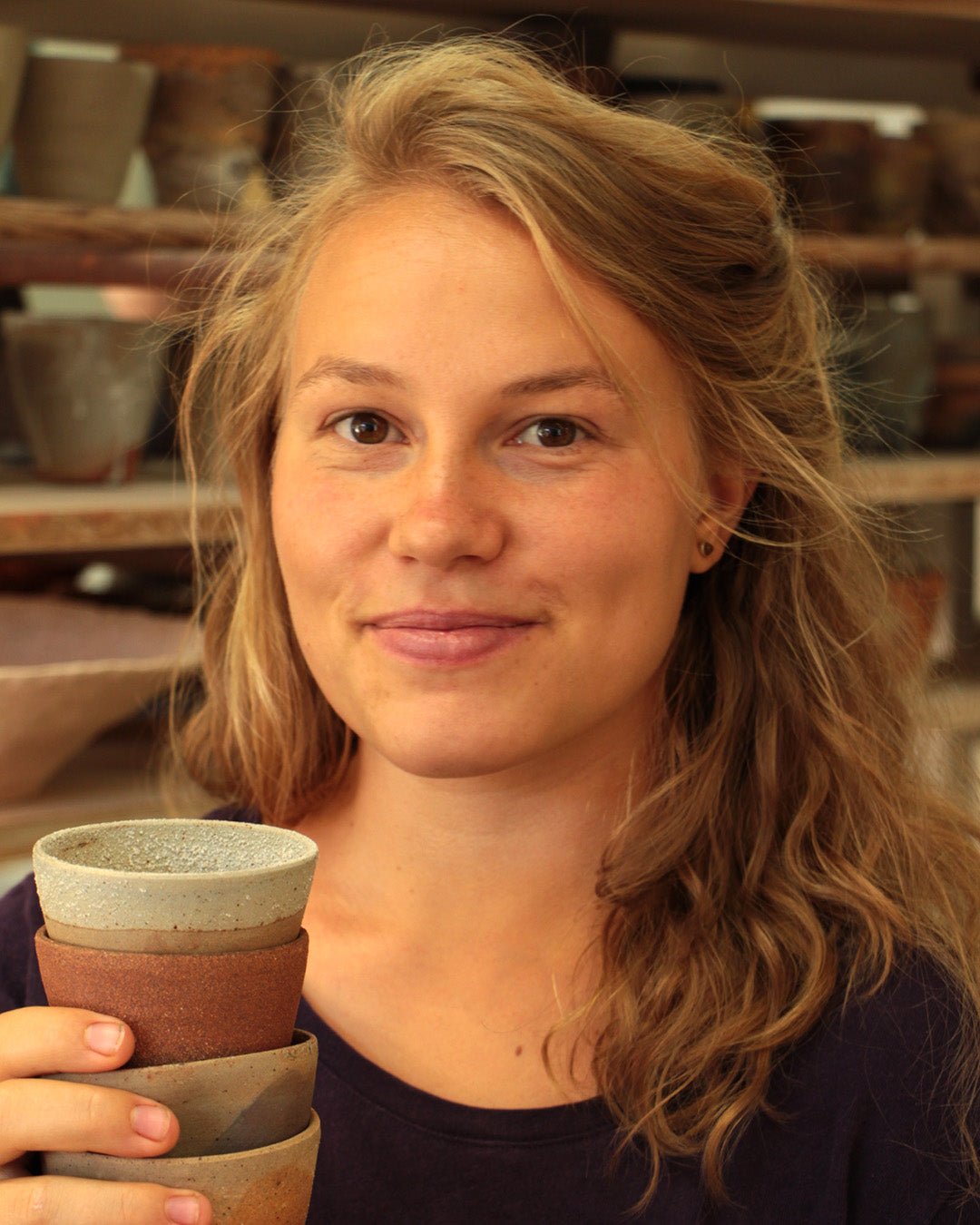 CLEMENTINE CAUSSE
Clementine Causse
Chirols, FRANCE
"Making pots like Nature make stones"
Clementine has always been passionate by crafts and nature. After studying design, she travelled around from Colorado to New Zealand, to learned and worked with different potters. Her apprenticeship of the ancestral arts of throwing, of glazing and wood firing is also linked with the discovery of astounding landscapes and many greats treasures of the world geology.
Back to France, she set her studio in the volcanic scenery of Ardeche and started her own brand.

She wishes to make pots like nature make stone, reproduce the beauty of geological processes into objects for everyday use, to honor the beautiful and millenary craftsmanship of throwing and the creativity that clay and fire offer. She only works with natural materials, preferably collected by herself around the studio or wherever she wanders.
more about Clementine Causse
Value in the details
A Journey in Clay and Fire
All her pieces are meticulously handcrafted, mostly on the wheel, a technique that endlessly captivates her.

After shaping the clay on the wheel into bowls, cups, or plates, she trims the bottoms and adds handles or spouts when needed.

Following a bisque firing, some pieces are coated with her homemade ash and clay glaze, resulting in smooth, delicate colors after a 1260° gas kiln firing.

Others undergo a unique smock-firing method, fired at the same temperature, but surrounded by collected plant materials, creating smoky shades from red to black.

The firing process, taking around eight hours, is where the magic happens, as clay turns into stoneware. After a day of cooling, she uncovers her finished pieces, a culmination of weeks of work, ready to share with the world.
Her Journey with Clay and Eco-friendly Materials
She uses clay sourced from a quarry in Burgundy and collects her clay as well. Additionally, minerals like granite, basalt, volcanic ashes, and ashes from the studio's stove are gathered, offering exciting opportunities to create new materials. Each excursion outside the studio becomes an opportunity to acquire clay, stones, or plants that will find their way into her pieces.

She has made a deliberate decision to exclusively employ non-toxic materials, steering clear of heavy metallic oxides extracted under harsh conditions. While this choice limits the range of available colors, it has prompted her to explore alternative firing methods that yield results beyond what can be achieved with traditional gas firing alone.
Nature's Influence: Crafting Unique Ceramics with Time-Honored Care
Her work is primarily driven by nature, initially inspired by its inherent beauty and the potential to transform its materials into crafted objects. Ceramics have captured her passion due to the versatility of clay, the myriad possibilities it presents, and the mesmerizing transformation it undergoes through the application of fire. Furthermore, she is deeply intrigued by the historical aspect of ceramics, observing how people have honed this exquisite craftsmanship for millennia. Honoring this tradition is of great importance to her, and she takes meticulous care in crafting quality objects. She embraces the concept of owning fewer but more meaningful possessions, finding immense joy in creating unique vessels for everyday use.
No, since I avoid working with toxic or heavy metallic oxides, I cannot obtain a large panel of bright colors.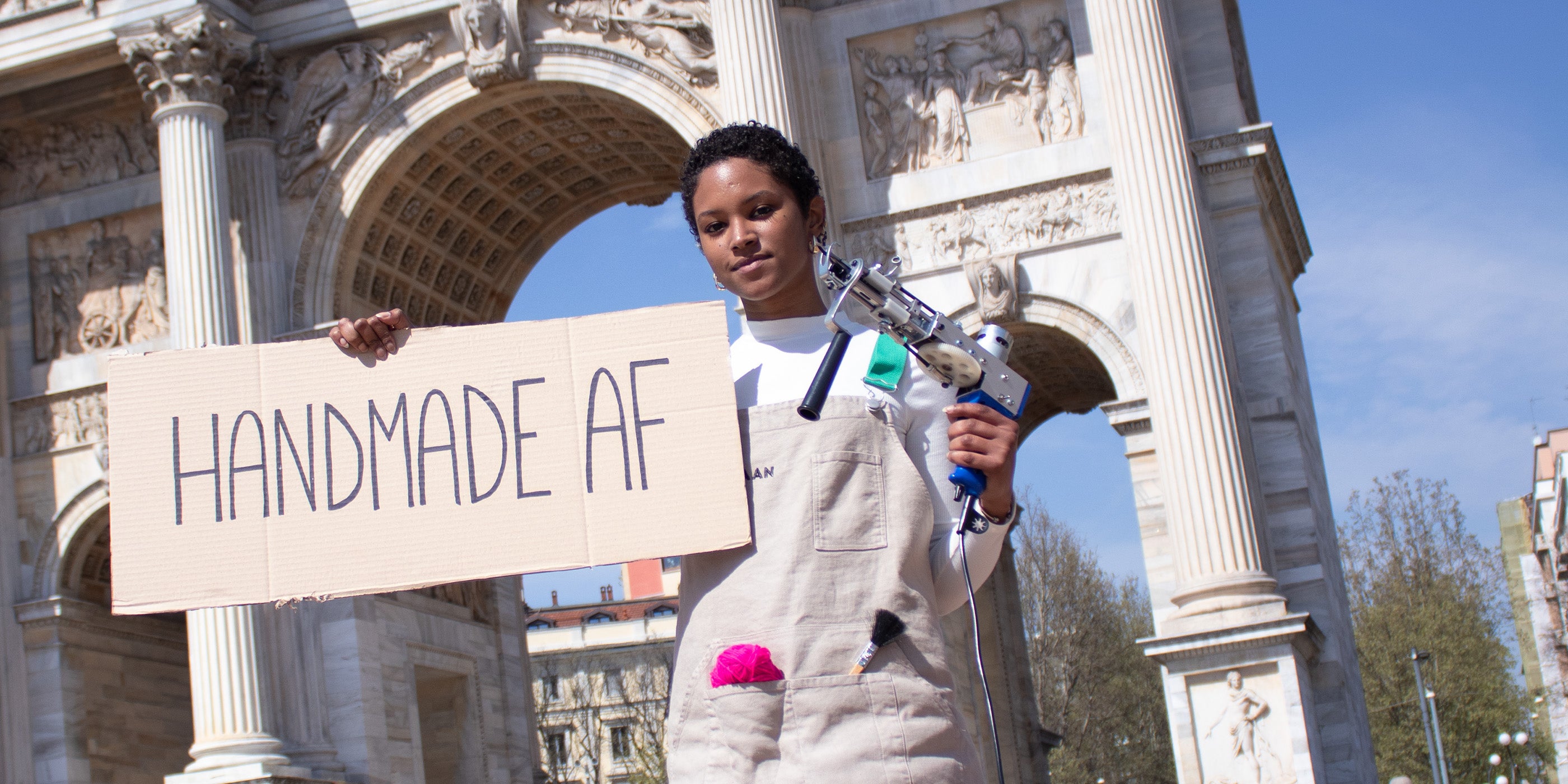 MORE THAN JUST PRODUCTS
An ever growing community
Artisans, designers and creative minds are the protagonists! Do you want to join the community? Reach out to us!