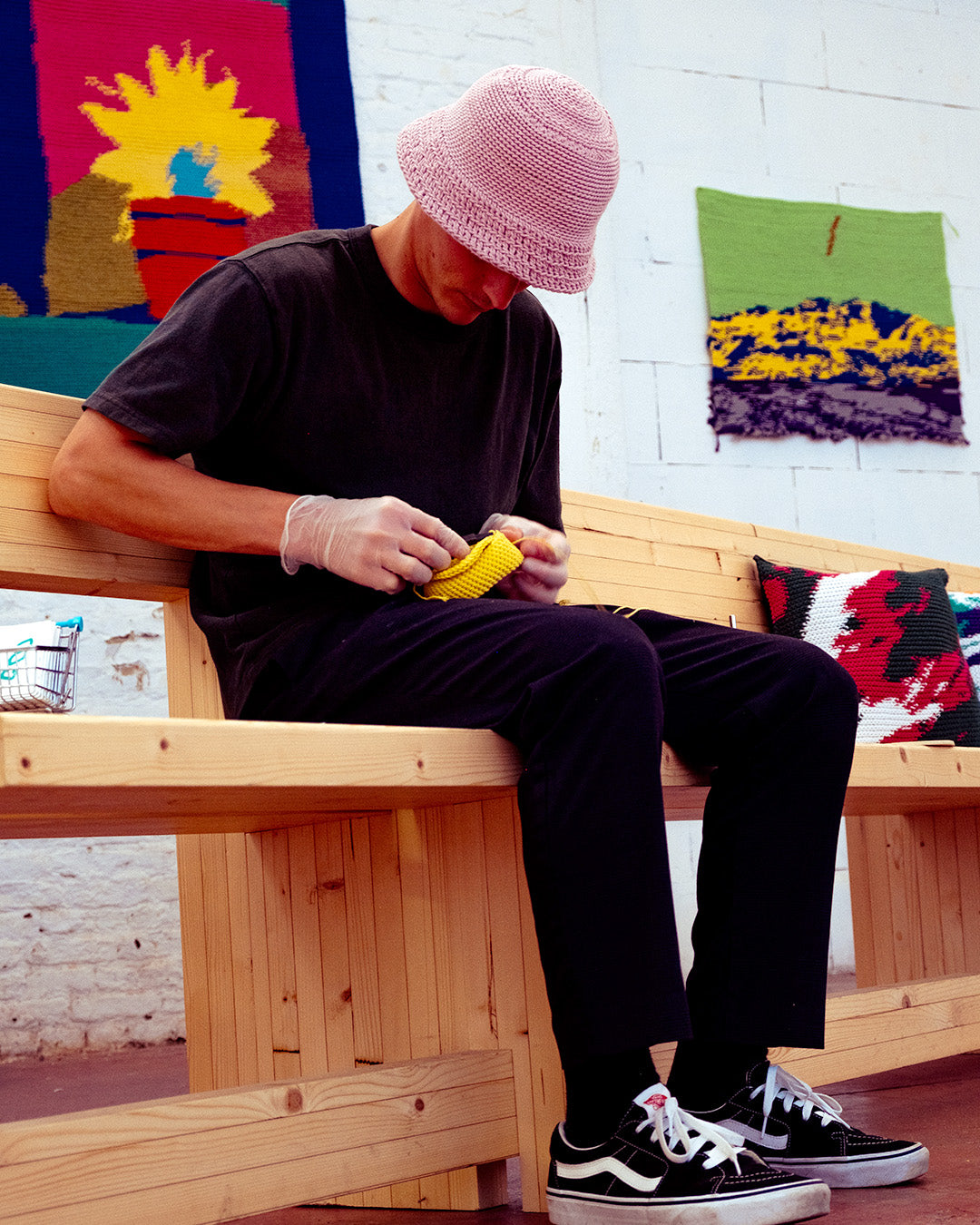 CARMINE MARINI
Carmine Marini
Bruxelles, Belgium
"La mailles, le point, la ligne, le fil, la couleur."
On the islands of Lake Titicaca, the weavers are mostly men.
They go everywhere with their tools, weaving on every path and in all weathers.
Their weavings are also part of their skin, as they wear their stories. This second skin has had a profound effect on him, crochet has become an extension of his body, enabling him both to meditate and to express his story and his personality.
His art is based on the repetition of the technique of crochet, then associated with different materials and mediums.

His goal is to discover the range of abilities offered by this technique and if possible to discover a new way of using those tools.
Each of his creations represents a lived moment filled with emotions and transcribed by mesh, point, line, thread, color. The repetitions of his daily life.
more about Carmine Marini
Value in the details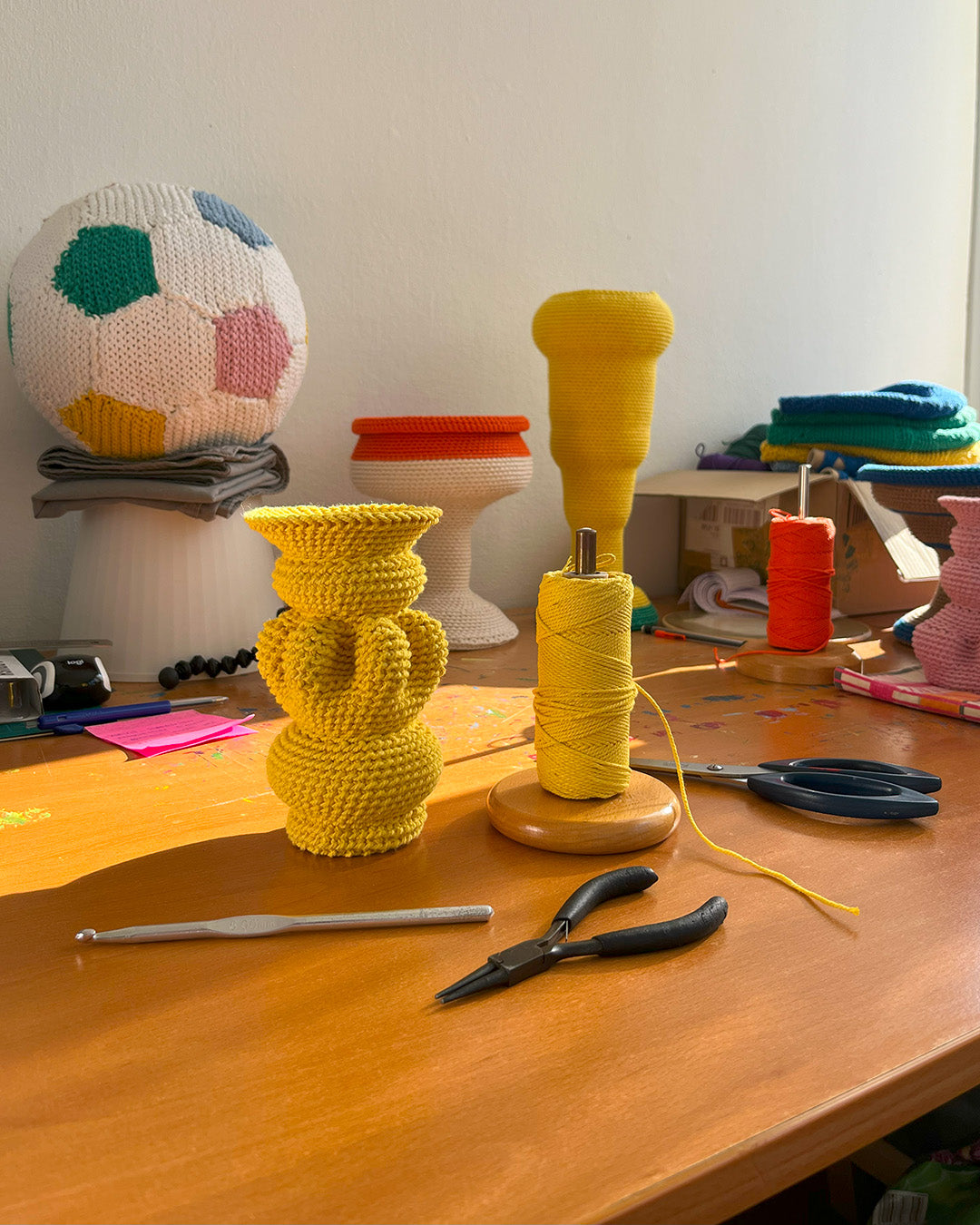 Evolutionary Motif Vase
The vase gradually takes on a unique shape made up of repetitive motifs thanks to a special crochet stitch technique based on tension and widening.
The crochet stitch used is also unique.
The creative process involves nothing more than cotton thread and crochet: the structure takes shape naturally thanks to the different tension stitches used during the assembly of the vase, so no structure is used.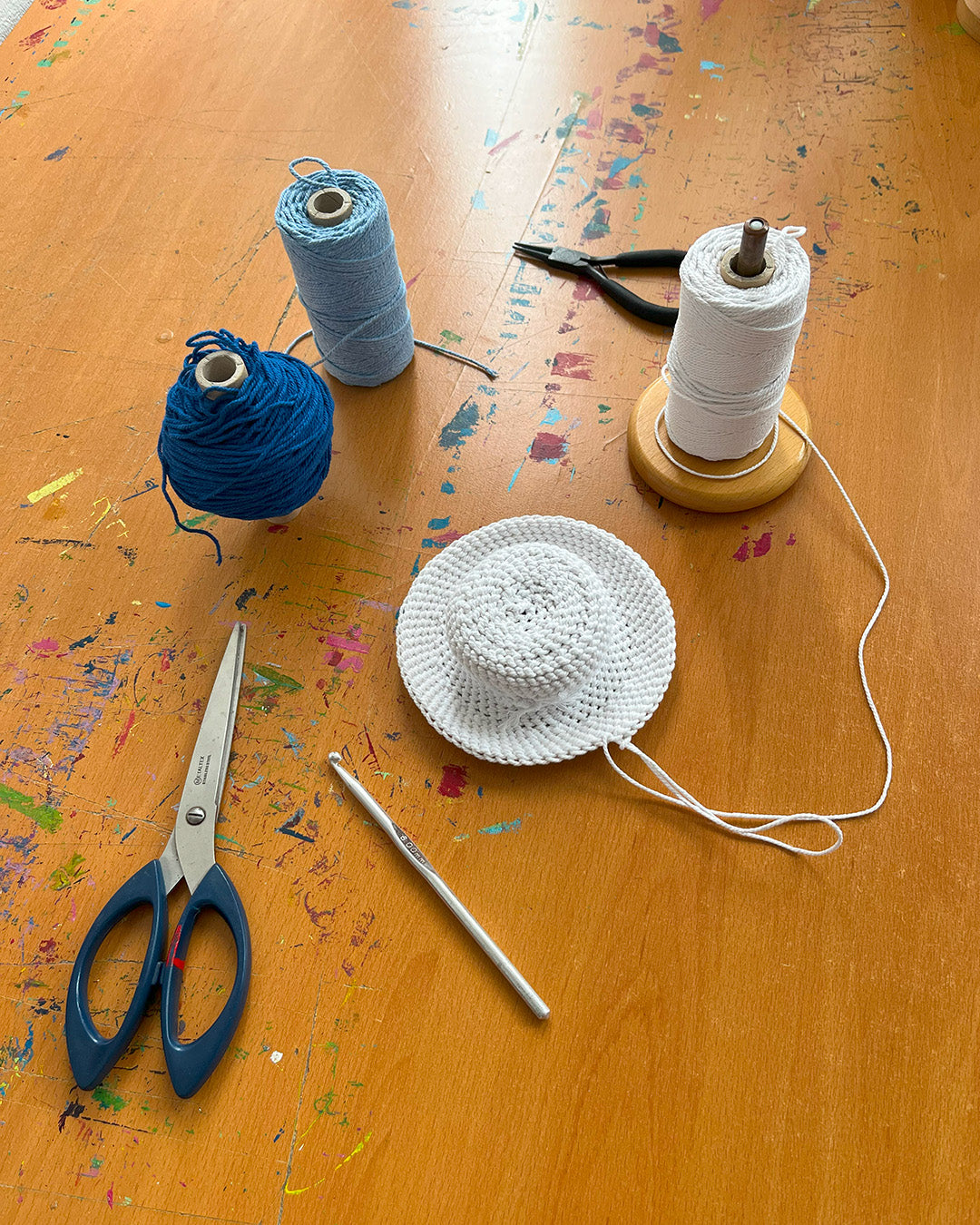 Simplicity at first
He utilizes natural cotton as raw material and he only uses 3 tools to make the garments: crochet hook, scissors and pliers.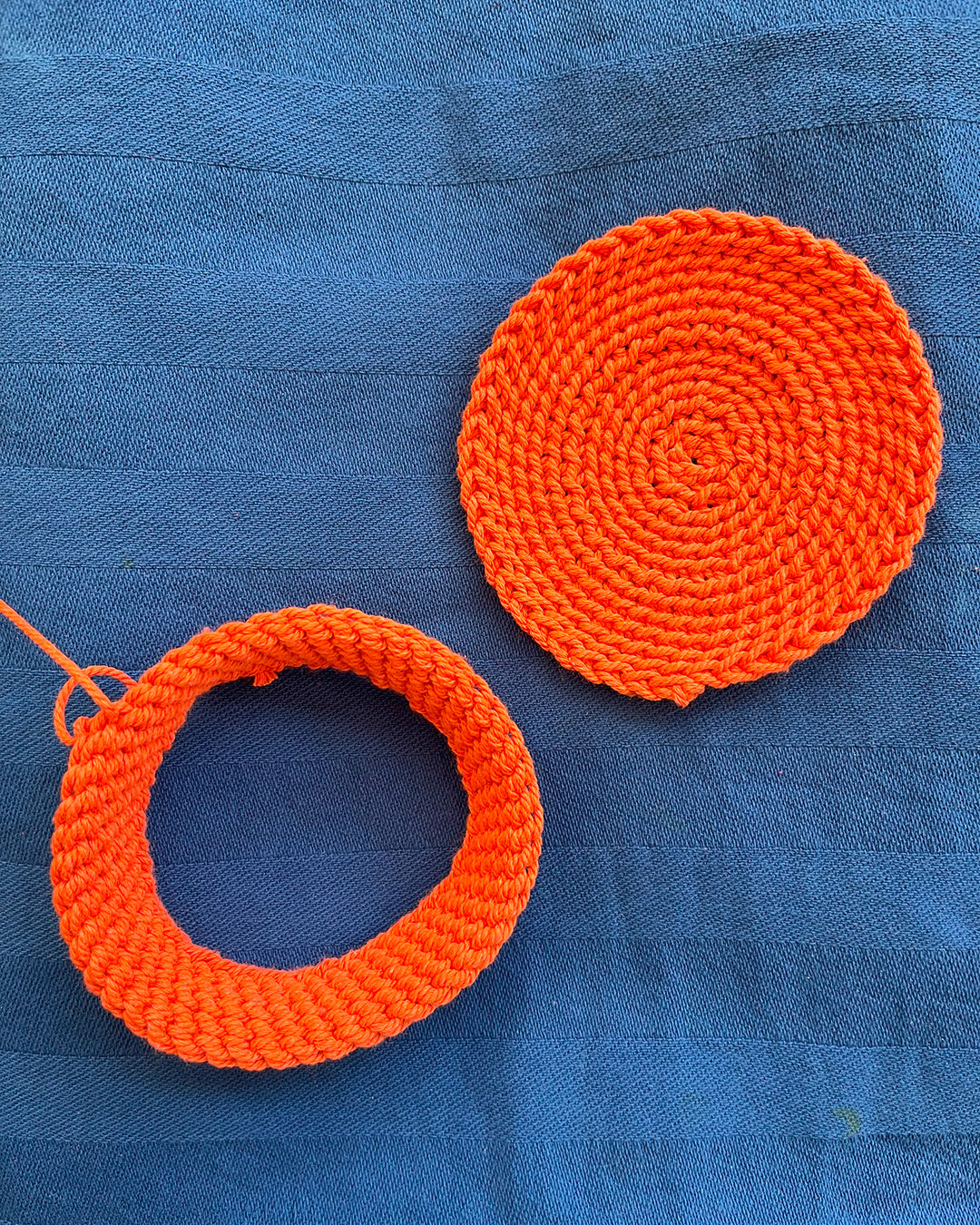 Crochet Exploration Quest
His aim is to discover the range of skills offered by the crochet technique and if possible to discover a new way of using this technique.
No, the work solidifies thanks to the tension of the stitch. There are no added products or structures.
He discovered it during a tapestry course he was lucky enough to have at his university (Académie des Beaux-Arts de Bruxelles).
No, everything is done from scratch because he doesn't take notes and he doesn't use conventional crochet stitches.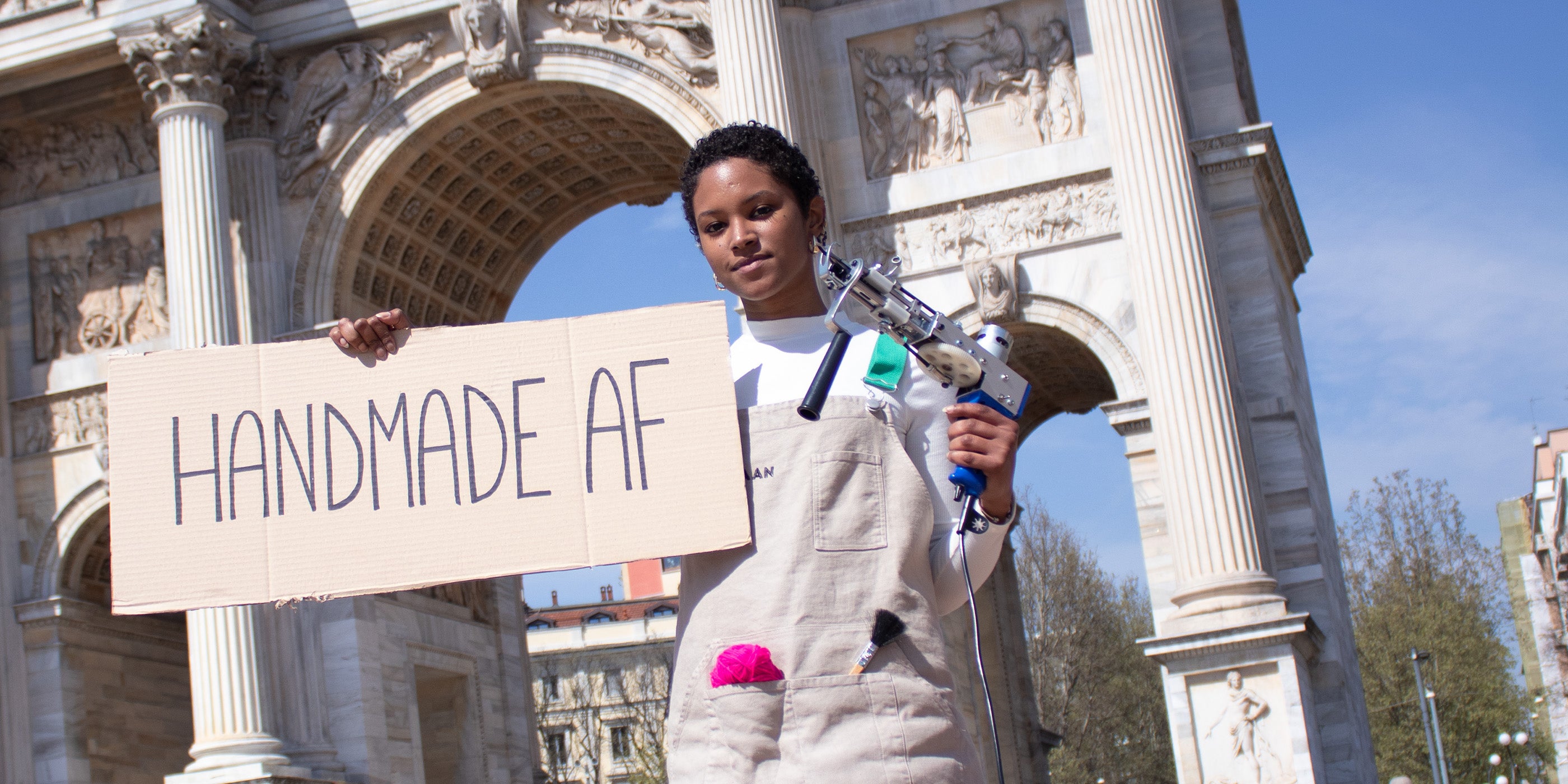 MORE THAN JUST PRODUCTS
An ever growing community
Artisans, designers and creative minds are the protagonists! Do you want to join the community? Reach out to us!