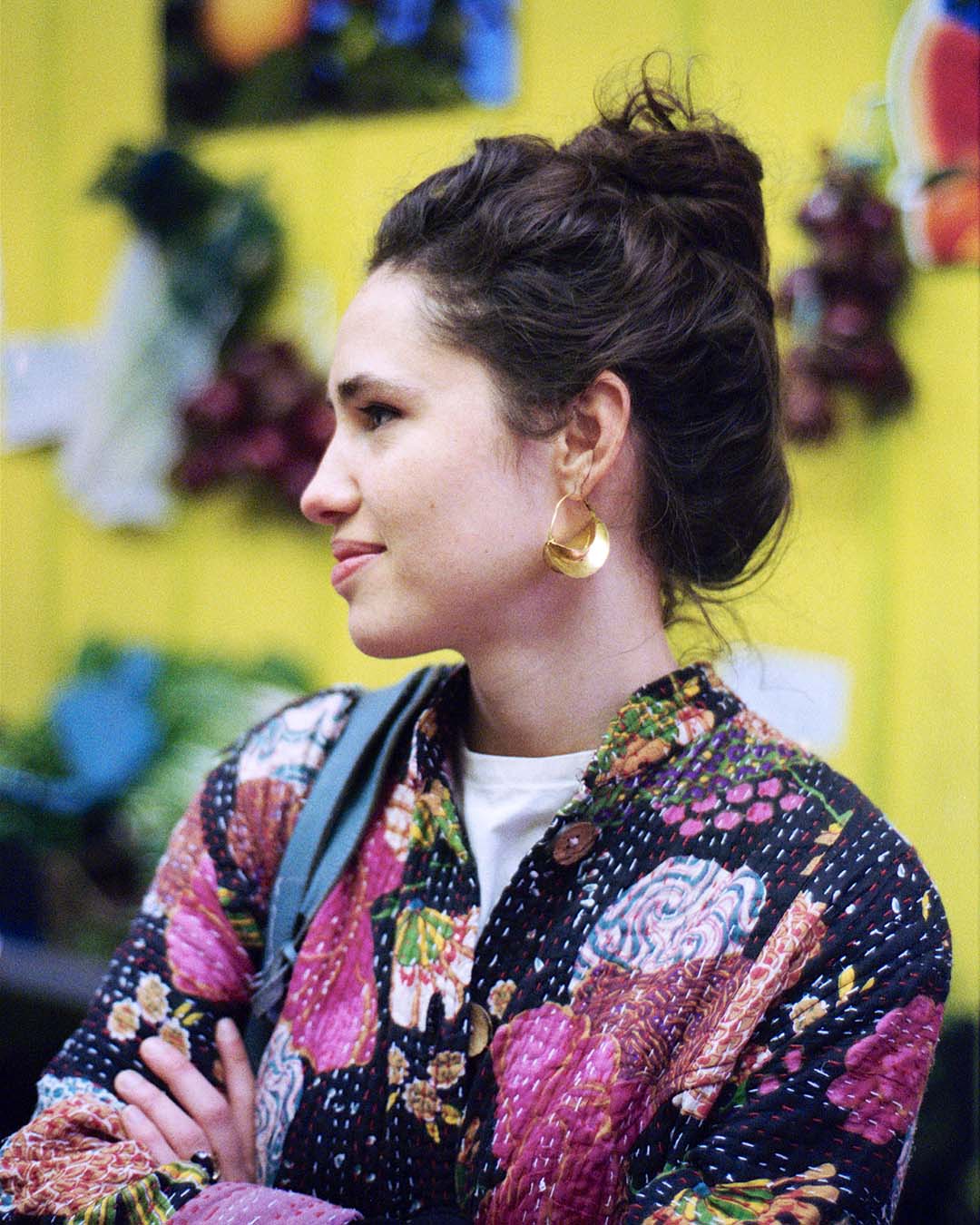 ELISA CARTOCCI
Bosque Das Mangueiras
Cabella Ligure, Italy
"We believe in the importance of a collective shift in how we produce and consume; to buy less and better things that we can love, care for, and later pass on to the next generation."
Through her collections and designs, Elisa Cartocci pays homage to the rich cultural heritage and craftsmanship of Brazil, India and Italy: the countries where she grew up and shaped her vision and creativity.

"Bosque das Mangueiras" is Portuguese for "Mango Grove" and recalls the giant trees, rich in fruit and wildlife, surrounding Elisa's maternal home in Salvador de Bahia. The Mango Grove represents a place of memories and beauty, suspended in time.

Elisa is a designer and artist based in Cabella, Italy.
In 2018 she founded her ethical brand that encloses her passion for colour, joyful prints and her deep-rooted love for Mother Nature. Indeed, Elisa left behind the busy streets of Milan to set up her studio in the heart of the Appennini mountains, where she lives with her husband, children and their two dogs.
more about Bosque Das Mangueiras
Value in the details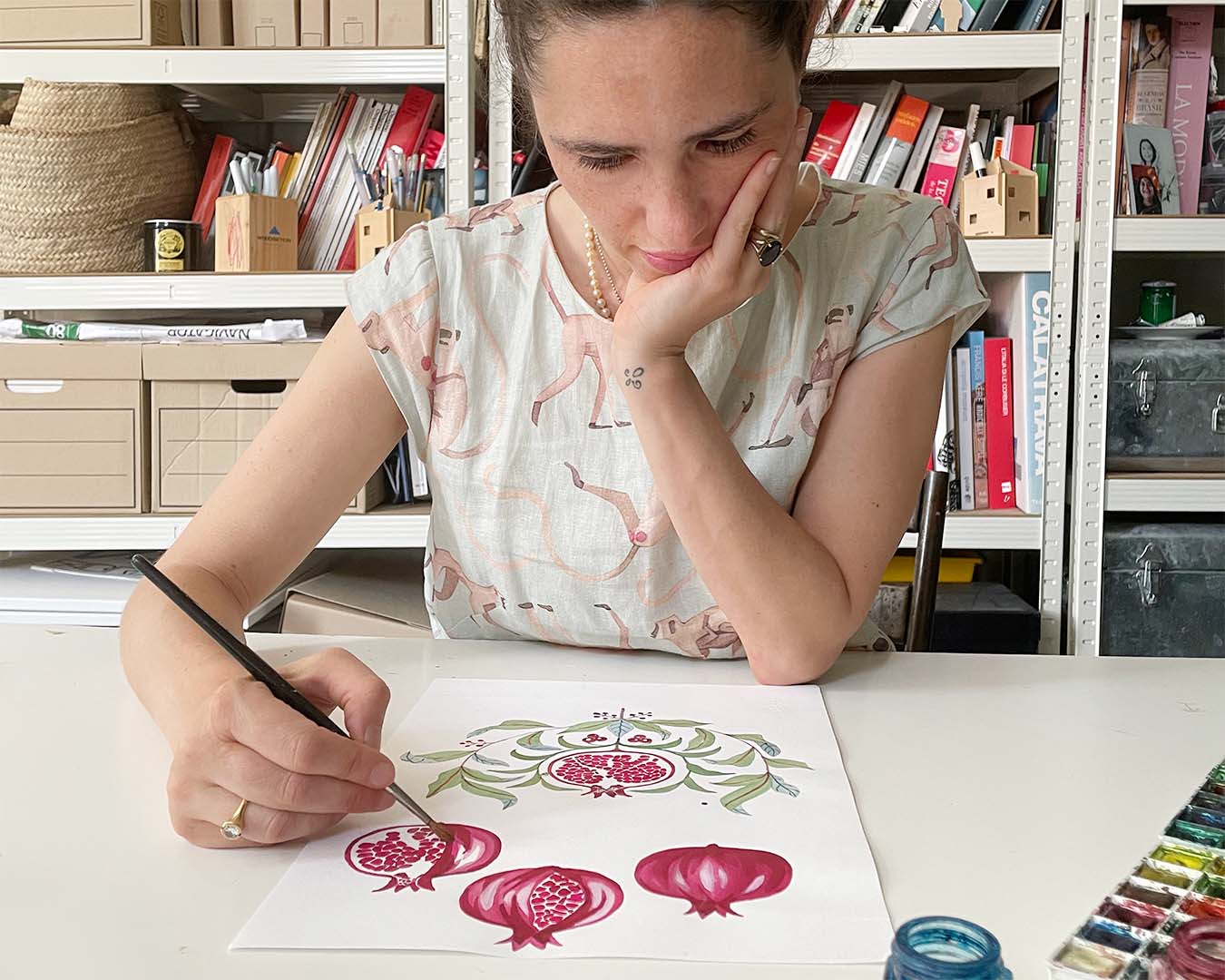 All-around sustainability
Bosque das Mangueiras is all about the sustainability of the production line, starting from the choice of the fabric, to the hand-painted prints, printed in Como (Italy) with the certification SERI.CO and up to the small women-led workshops in Serravalle Scrivia, where each garment is sewn with love and attention. The whole production line is entirely made in Italy.
Linen as the most sustainable option
She chooses European linen, for it is currently the most sustainable option out there: a natural, biodegradable, recyclable and low-impact material. Linen is made of flax, a blue and very easy-going flower. It's a very sturdy plant that happily grows without irrigation, pesticides or fertilizers and all it requires is a favourable climate that is temperate and rainy. Its manufacturing is respectful of the environment since it does not require the use of much water or softeners.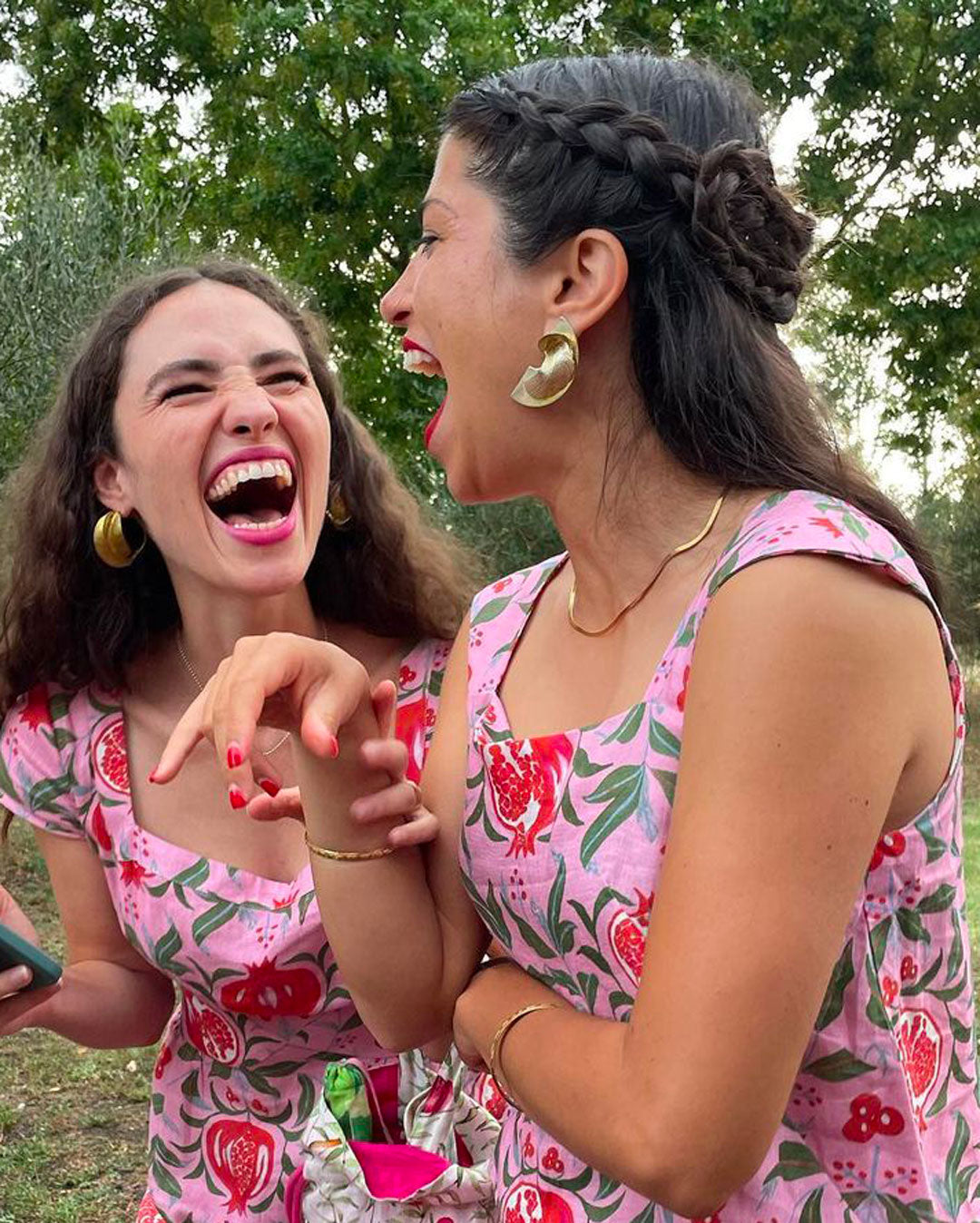 Women's empowerment
Bosque is all about the empowerment of the women that wear their designs, as well as of all the people who take part in the production line.

At Bosque, they celebrate femininity and confidence. They believe in doing so through timeless designs, sartorial craftsmanship and durable materials.
They want to create clothes that give you joy and make you feel comfortable and beautiful in your own skin.
Linen is a perfect option because its manufacturing is respectful of the environment since it does not require the use of much water or softeners, thus preserving our natural resources. Not only does linen biodegrade quickly, but it's also a zero-waste product as all parts of the flax plant can be used. Whilst the fibres are turned into textiles for interior or clothing or paper, the flax seeds – which are linseeds – can be used to make vegetable oils or flour or for herbal remedies.
Moreover, linen fibre does not come from an exotic plant. It is mainly grown in the North-Western European countries, where Bosque artisans have magic at their fingertips. The linen fibre is spun and weaved intricately to create a soft and resilient garment endowed with character and form.

In addition, linen offers the best compromise between freshness and the ability to maintain constant heat, antibacterial and hypoallergenic. It guarantees excellent tolerance even to the most sensitive skin. It offers the highest grade of water and humidity absorption combined with the highest level of transpiration and ventilation.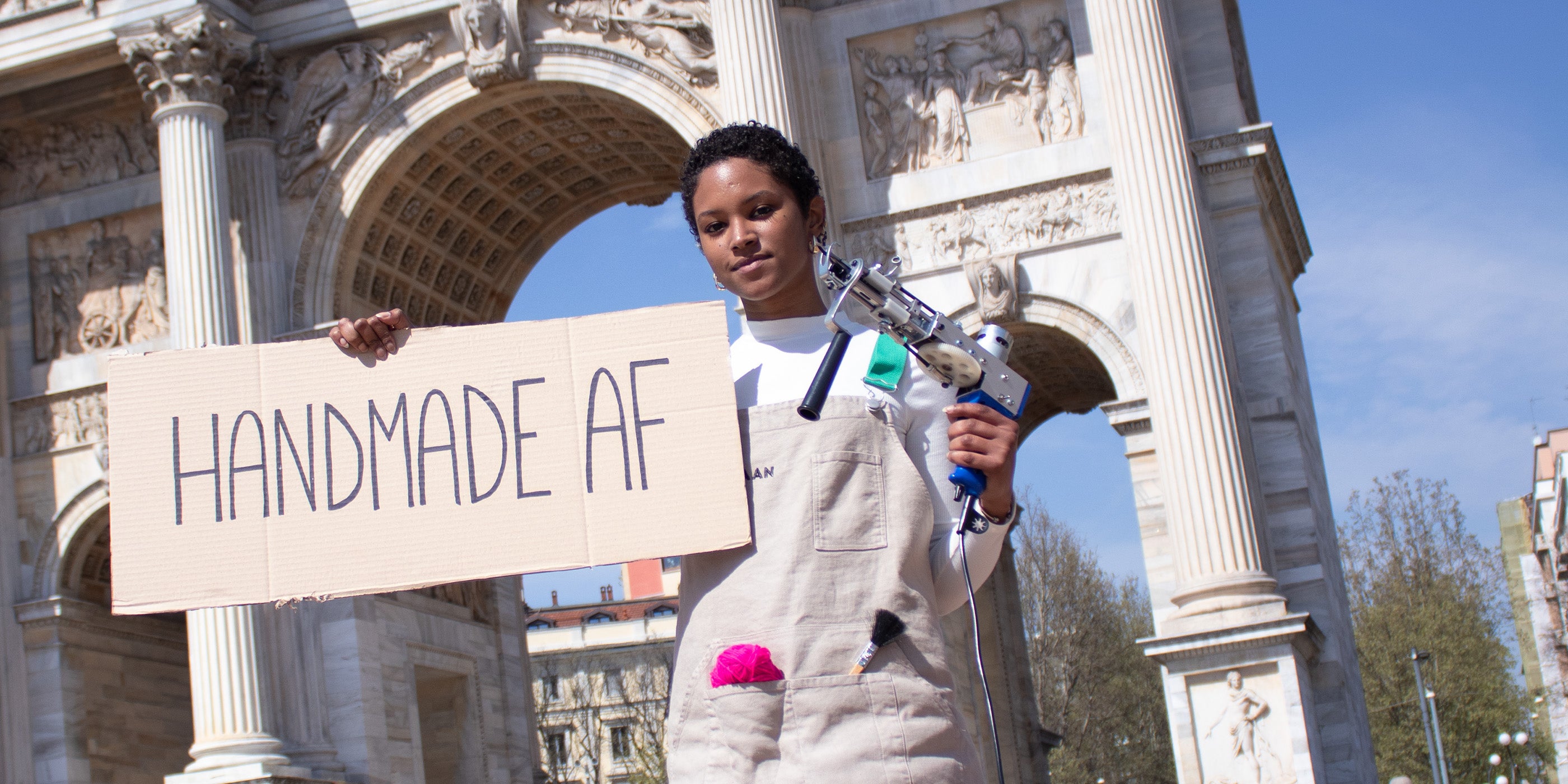 MORE THAN JUST PRODUCTS
An ever growing community
Artisans, designers and creative minds are the protagonists! Do you want to join the community? Reach out to us!